The final Sunday of the regular season may go down simply as one of 17, but it's unlike any other. With some teams playing for their playoff lives, some merely playing out the string, and others somewhere in between, it's time to bring motivation to the forefront.
Carolina +4 at Atlanta
It's "win and in" for the Falcons against an opponent whose playoff ticket is already punched, but making the home team a 4-point favorite prices Atlanta's desperation at a premium and seems to shortchange what's at stake for the Panthers.
For starters, Carolina is every bit as good as Atlanta; even a strong home-field advantage for the Falcons doesn't justify this spread. And heading into Sunday, the Panthers have a possible path to a first-round bye and a home game in the Divisional Round instead of a road game on Wild Card Weekend, so a full effort can be expected as they jostle for playoff positioning.
Diving into the matchup, one factor working in the Falcons' favor is the Panthers' diminished depth at WR. Carolina's lack of a passing attack was already an issue after Kelvin Benjamin was traded and Curtis Samuel suffered a season-ending ankle injury shortly thereafter. With emerging WR option Damiere Byrd joining Samuel on IR this week, Cam Newton has precious few receivers to work with, but that's where he takes matters into his own hands and makes a one-dimensional offense work. Newton is leading the charge for a Carolina ground game that has averaged more than 166 yards and 5 yards per carry in going 7-1 straight up and 6-2 against the spread over the past 8 games.
On the other side of the ball, the Panthers get a boost with the returns from suspension of starting DE Charles Johnson and team captain and starting LB Thomas Davis. Factor in Matt Ryan's extreme regression from last year's off-the-charts numbers - he's down a full 1.5 yards per attempt and more than 25 points in passer rating - and the Falcons aren't poised to have a significant edge on offense.
In a battle between two evenly matched and equally motivated teams, it wouldn't be a surprise to see either emerge victorious. That gives fair value to an underdog that cashes even with a loss by a field goal and has what it takes to win outright.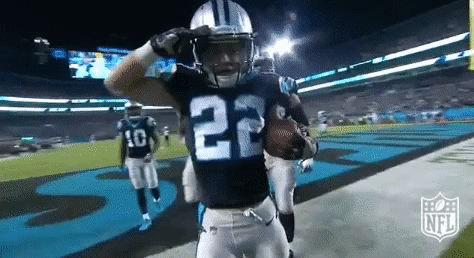 Cincinnati +10 at Baltimore
While playoff implications will affect both teams in Atlanta, the game in Baltimore presents a classic Week 17 must-win setting with an over-priced favorite resulting in value on the underdog.
The Ravens are nothing special, and while it's "win and in" for them and the Bengals have nothing to play for on paper, Cincinnati would relish nothing more this week than spoiling a division rival's season. The Bengals can also be expected to go hard for Marvin Lewis in what looks like his final game as their head coach - while he doesn't rank among the league's elite, he has a reputation as perhaps the best player's coach, and his players will want to send him out on a high note.
Not only is there not a significant gap in these teams' motivation, but there's also not enough of a talent gap between their rosters to warrant Baltimore being a double-digit favorite.
Factoring in the motivation and the matchups, the Bengals are fully capable of competing hard enough and executing well enough to lose by a TD and still cover.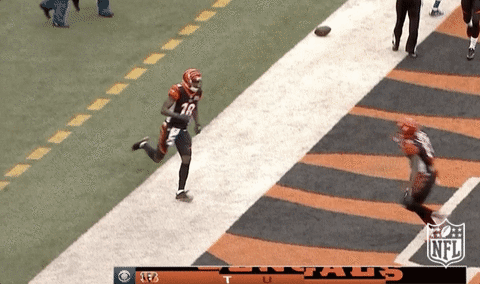 Pick of the Week: Oakland +7.5 at Chargers
Here we have another must-win setting with the favorite being priced at a premium, ironically due to its inability to win enough through the first 15 games. Not only do the Chargers need a win to make the playoffs, but they also need help, and even if they get it there's no guarantee they'll be able to help themselves.
Starting once again with motivation, like the Bengals, the Raiders are going nowhere, but the chance to knock a division rival out of the playoffs is something they should savor.
And as if the players' motivation in the spoiler role isn't enough, the crowd will fire up the Raiders. Oakland will benefit by being a rare NFL road team to enjoy a distinct home-field advantage. The Chargers' home-field advantage is minimal if not zero against most teams in the first place, and a case can be made the Raiders remain the most popular NFL team in L.A., with the Chargers nowhere in the picture. A day and a half before kickoff, third-party ticket sites have the cheapest tickets to the game pushing $250, and that's not because people are eager to see the Chargers - this Sunday, it might as well be the Los Angeles Raiders.
From a matchup standpoint, RB issues could make the Chargers' offense one-dimensional. Melvin Gordon has insisted he'll play, but he's nursing a left ankle injury and won't be at full strength if he does suit up. His backup, Austin Ekeler, is dealing with a broken left hand, meaning the Chargers may need to lean on third-string RB Branden Oliver. While the Chargers' pass attack against the Raiders' pass defense strongly favors the offense, that edge gets diminished when the ground game poses less of a threat.
On top of the motivation and the matchup, a misleading final score on Christmas in Philadelphia lends additional value to Oakland - even after committing 5 turnovers in a sloppy performance, the Raiders were in the hunt until the final play on the road against the NFC's No. 1 seed despite what the 9-point margin of defeat would suggest. A closer final score last week, and we might not be getting more than a TD with Oakland this week.
While taking the Raiders and the points fits the mold for this week's best bet, we might not even need the points - it wouldn't be a shock to see the Raiders win outright in a raucous Silver and Black party on New Year's Eve at the StubHub Center.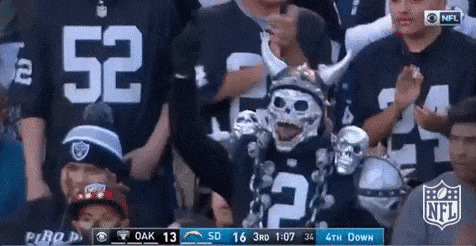 Last week: 2-1
Season: 27-17-4
Picks of the Week: 12-3-1