If there was any doubt about the level of randomness in play in the NFL, it was removed in a major way last Sunday courtesy of Patriots-Steelers and Cowboys-Raiders. But the the bizarre end games in Pittsburgh and Oakland aren't signs that NFL betting can't be a winning proposition; instead, they're classic reminders of what this stuff is all about in the first place. Fortunately, we don't have to predict the outcomes. We just have to predict the outcomes better than the collective betting market, and since we're all subject to so many major swings so far beyond our control, that process begins with maximizing the edges we can uncover amidst all the volatility of any given Sunday.
On this board the value extends into the Christmas nightcap on Monday, so it's time to dig in and try to give the bankroll a holiday bonus in the form of a winning Week 16.
Tennessee +7 vs. Rams
The Titans aren't as good as their 8-6 record, with a strong case to be made that they rank well below average among NFL teams. The Rams are every bit as good as their 10-4 record, having transformed seemingly overnight from dire straits under Jeff Fisher to one of the league's elites under Sean McVay. But betting against point spreads is about numbers instead of teams, and even without factoring in this week's situation, the Rams being favored by a full touchdown in Tennessee sells the Titans short.
That only gets magnified when accounting for the situation. The Rams travel across the country for a 10 a.m. body clock kickoff on the heels of huge games against NFC rivals in the Eagles and Seahawks, with last week's demolition in Seattle basically wrapping up the NFC West. With a first-round playoff bye all but out of reach, however, the Rams' playoff positioning is pretty secure. This could be a big letdown spot, and even if it's not, a max effort by the Rams is built into the current spread.
The Titans, meanwhile, have been fully exposed for their fraudulent 8-4 record through their first dozen games, with back-to-back losses to the NFC West's 2017 bottom feeders jeopardizing their place in a crowded AFC playoff picture. We can expect to see their best effort at home on Sunday, and even if that effort isn't enough to win the game, it leaves ample room to lose the game and still cover the spread.
Calling for an outright Tennesse win might be ambitious, but it's not swimming upstream picking the Titans to cover this number.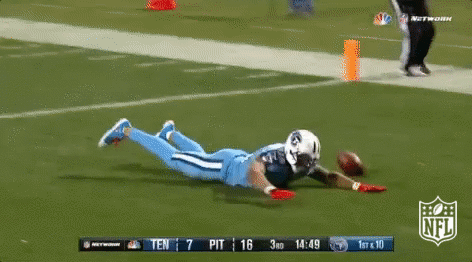 Jacksonville -4 at San Francisco
The 49ers bring about as much energy to the table as we'll ever see from a 4-10 team, with the mentality that they're really 3-0 when using Jimmy Garoppolo's first start at QB as the starting point. But entering last week's game at 3-10 and still being favored over the then-8-5 Titans tells us the positive vibes coming from San Francisco are fully accounted for in recent point spreads. Some physical limitations, however, may not be factored in properly.
The spread is this game happens to be the difference between a touchdown and a field goal, making it an appropriate setting to call out a key factor in detail. In his three games as the starter, Jimmy G has only led a total of three touchdown drives. Compare that to a whopping 15 field goals in the same span, and those four-point swings from touchdowns to field goals can start to become magnified, particularly against better opposition.
It feels odd to say it, but in 2017 the Jaguars fit the mold of "better opposition." They come in with the NFL's best defense according to DVOA, and their ability to make Garoppolo uncomfortable will likely limit the 49ers' ability to find the end zone once again. On the other side of the ball, Blake Bortles hasn't suddenly become a great QB, but his serviceable passer rating this season of 87.9 indicates his limitations are finally being handled properly within the confines of the offense. With rookie sensation RB Leonard Fournette on track to return to the fold, it should be a balanced Jacksonville attack that, unlike the San Francisco offense, can convert its scoring drives into touchdowns rather than field goals.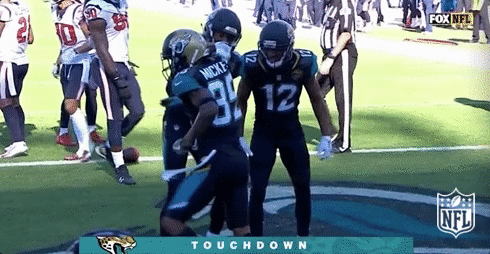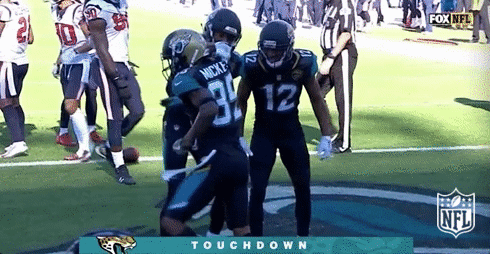 Pick of the Week: Teaser - Chargers pick 'em at Jets, Philadelphia -2.5 vs. Oakland
The Chargers suffered a major setback in Kansas City last week, but they still have a pulse in the AFC playoff picture and it could get racing heading into the season's final Sunday if things break right for them this weekend. In addition to being the clearly superior team, one subtle factor working in their favor this Sunday is a diminished disadvantage as the road team, having already played and won at MetLife Stadium this season. The Jets will play hard and may well cover the spread, but when push comes to shove, it's difficult to envision Bryce Petty preventing Philip Rivers and the Chargers from emerging with the outright win, especially with Joey Bosa and Melvin Ingram leading a fast and furious pass rush that should take Petty out of his element, not that Petty has established much of an element in the first place.
The second leg of the teaser presents both an ideal play-on spot for the Eagles and a play-against spot for the Raiders. Starting with the Eagles, while they covered their end of the bargain to help last week's teaser ticket cash, it was more good fortune than good football that got them out of MetLife Stadium with a win over the Giants. Despite pulling off a hat trick in blocking a field goal, and extra point and a punt, and winning the turnover for good measure, the Eagles had to make a defensive stand on a first-and-goal situation in the final minute just to finish off a team that took the field with a meager 2-11 record.
Even more surprising is that the offense was fine in its first showing without Carson Wentz, and it was the defense that entered the week as the third-best in the league that was the problem. Despite Nick Foles stepping in at QB and throwing four touchdown passes and no interceptions while completing 63% of his passes, and despite gaining more than 100 yards on the ground, the Eagles were outgunned by a full yard per play. That can happen when a defense allows more than 500 yards at more than six yards per play, only generating one sack in 58 Eli Manning drop-backs along the way. Where this becomes a factor in Week 16 is the Eagles' preparation, knowing they were lucky to win but viewing Christmas night at home as a chance for atonement like we'd normally see from a team off a loss.
Don't look for the Raiders to atone for last week's loss, however, as they come in off the king of all dream crushers. From the most bizarre first-down measurement in NFL history extending what turned out to be the Cowboys' game-winning field goal drive to Derek Carr's fumble out of the end zone that turned first and goal at the 1 in the final moments into a turnover and game over, the Raiders had the wind taken out of their sails about as much as we'll see in the NFL. Add in talk of a divided Oakland locker room, and it's difficult to imagine the Raiders responding well in any setting, let alone a cross-country trip to play a non-conference opponent when they'd rather be home with their families on Christmas.
And even if they were motivated, the absence of left tackle Donald Penn protecting Carr's blind side, plus the likely absences of Carr's top two targets in Michael Crabtree and Amari Cooper, would make the Raiders a long shot to show what it takes physically to knock off the Eagles.
Philadelphia has been involved in a best bet teaser each of the last two weeks and has come through both times, and the way everything lines up this week, it's time to see if they can make it three straight on Christmas night to become the gift that keeps on giving.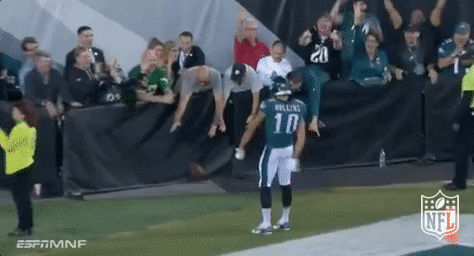 Last week: 1-1-1
Season: 25-16-4
Picks of the Week: 11-3-1