The Battle of the Somme lasted from 1 July 1916 to 18 November the same year. Following 18 months of trench deadlock in World War I, the battle was a joint operation between British and French forces hoping to achieve a final victory over the Germans on the Western Front.
A bombardment of over 1.5 million shells was fired at German lines in the seven days preceding the battle, with the aim of destroying enemy trench defences.
However, the Germans suffered less damage than expected from this tactic. This allowed German machine-gunners to confront the advancing British line, resulting in the deaths of 19,240 British soldiers on the first day. In the weeks that followed, there were over a million casualties from both sides. Here are some of the pictures from the conflict, followed by some of the most arresting images from World War I.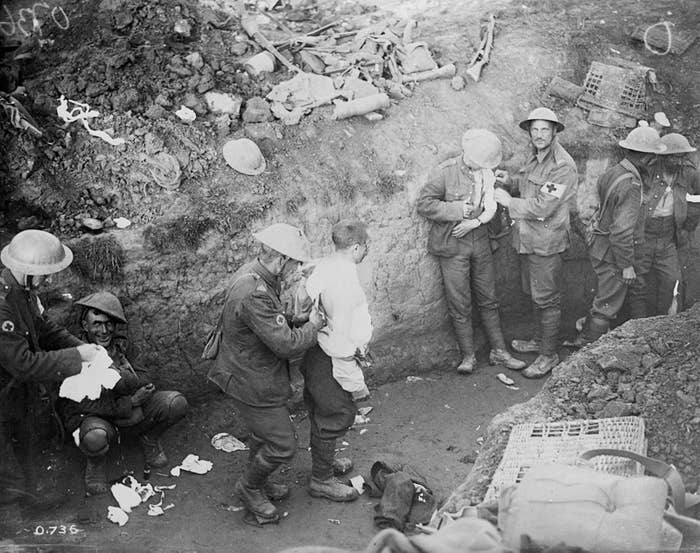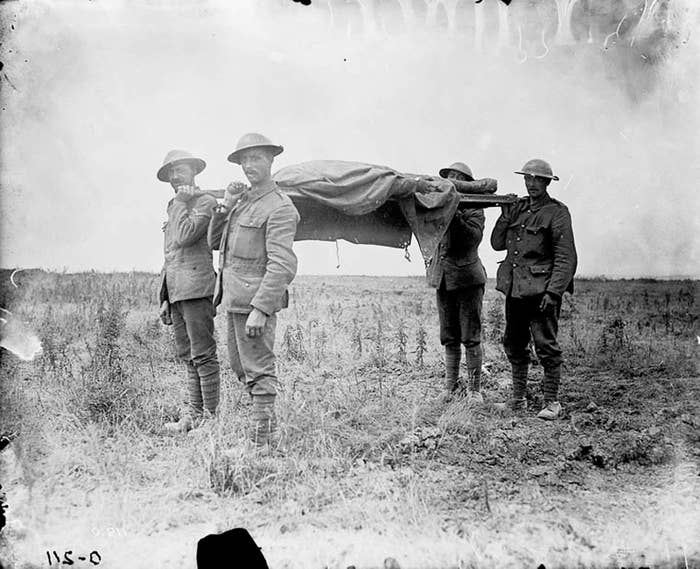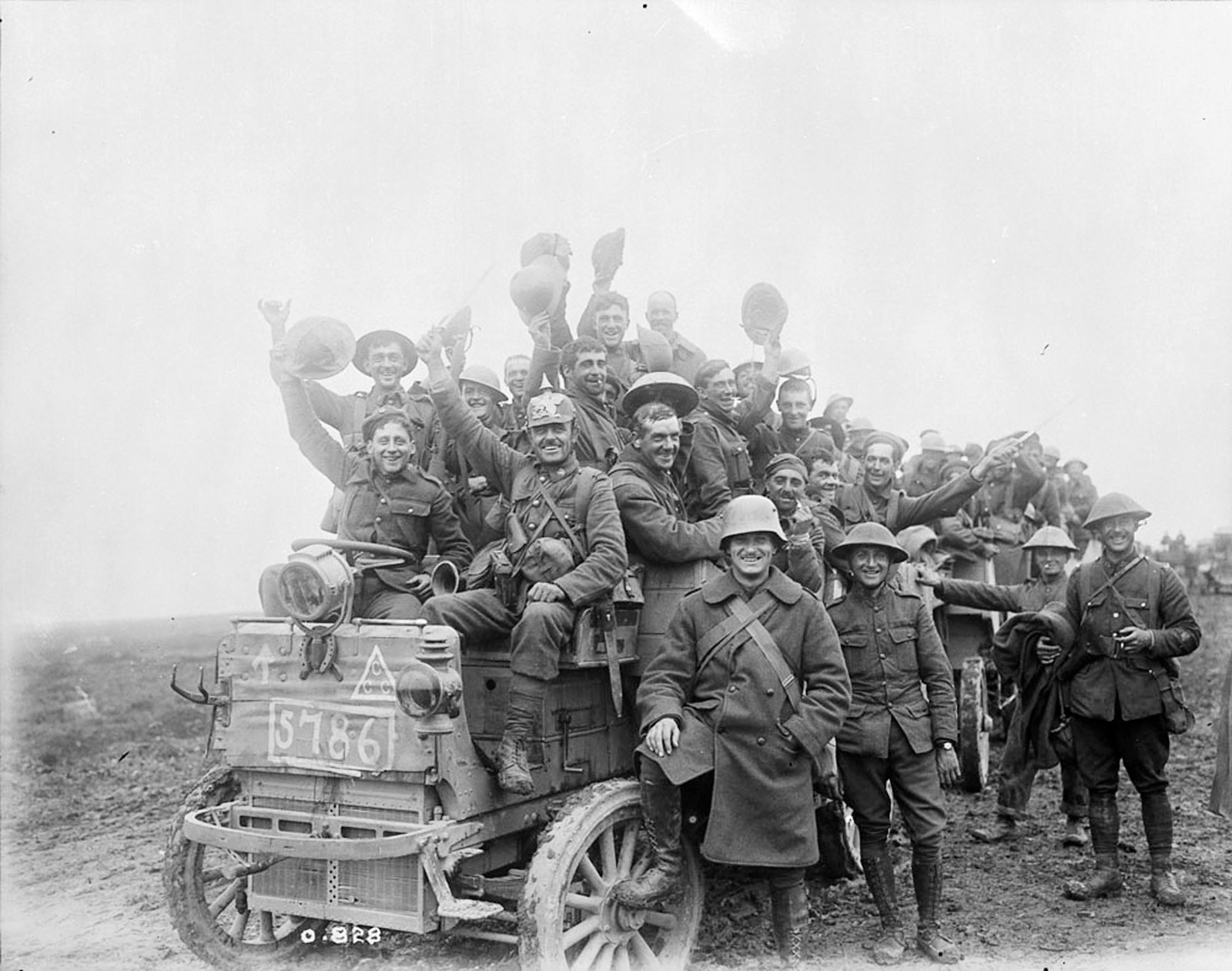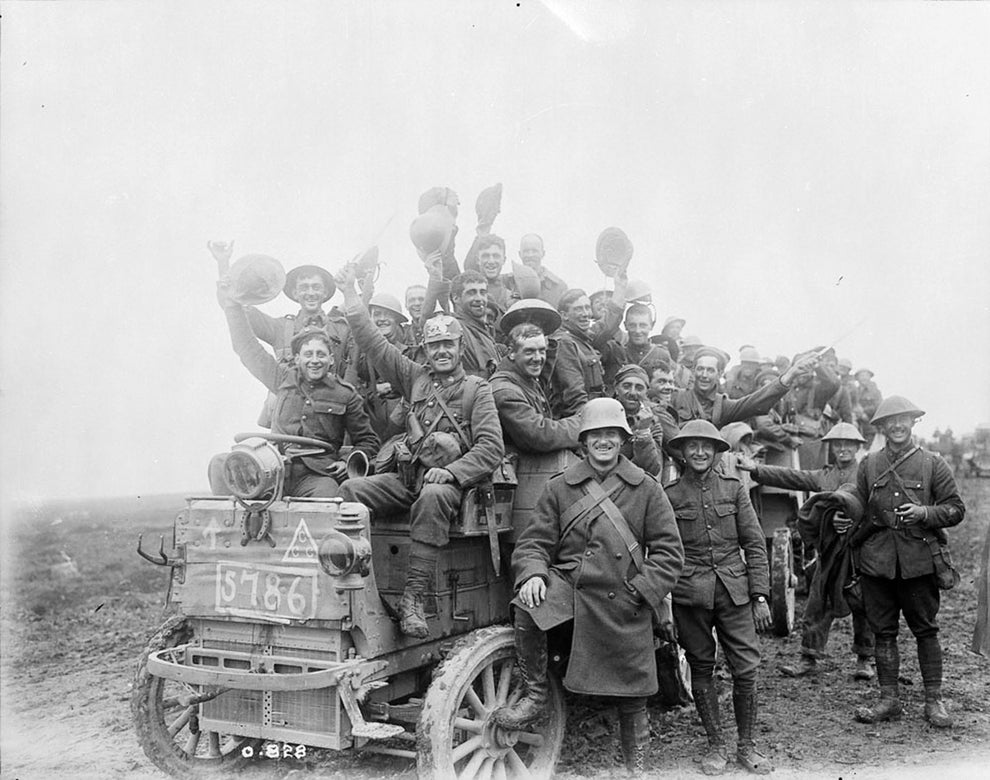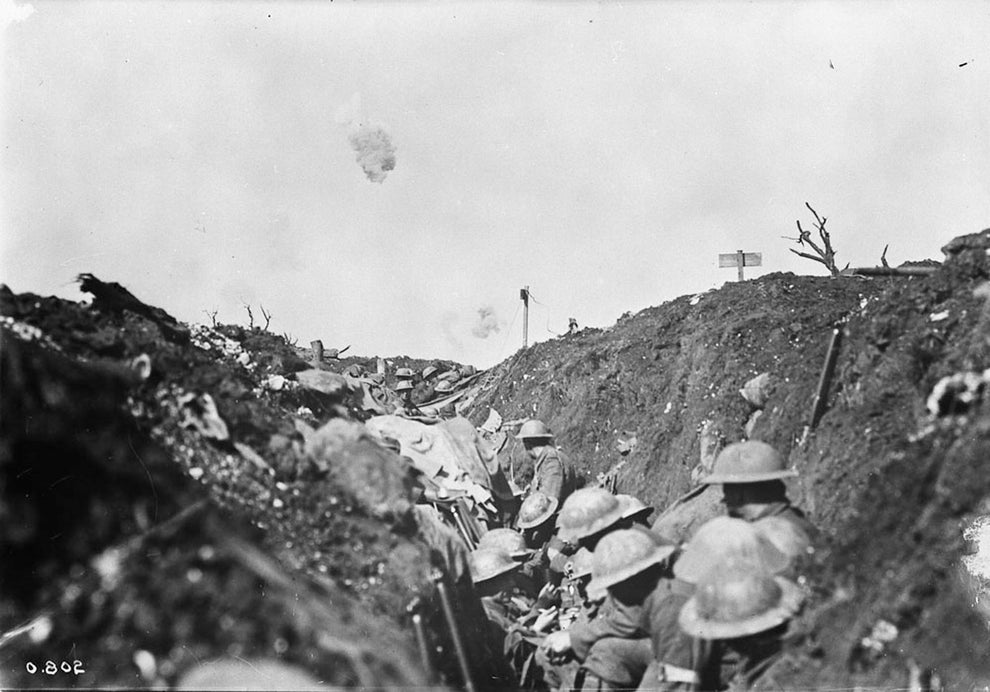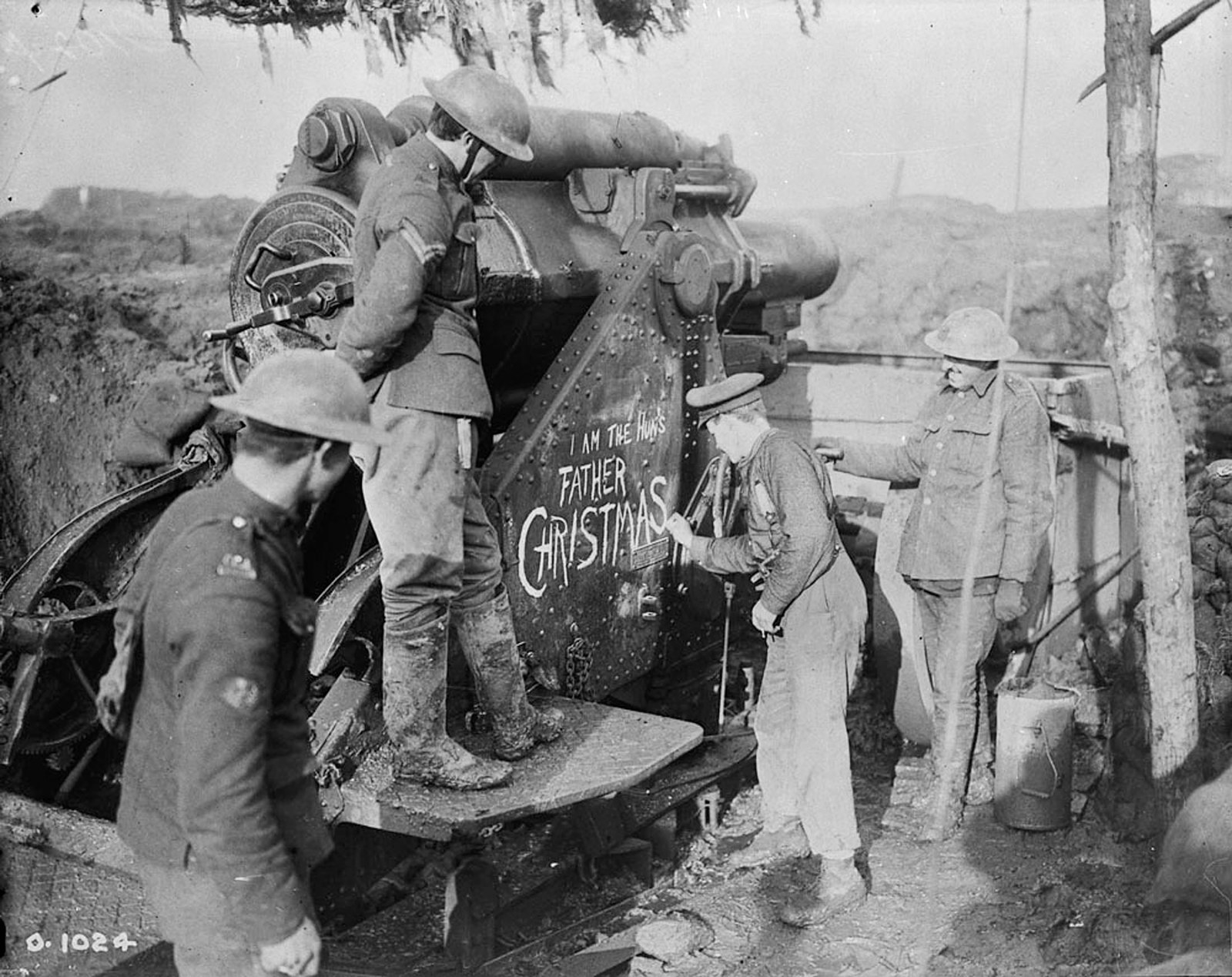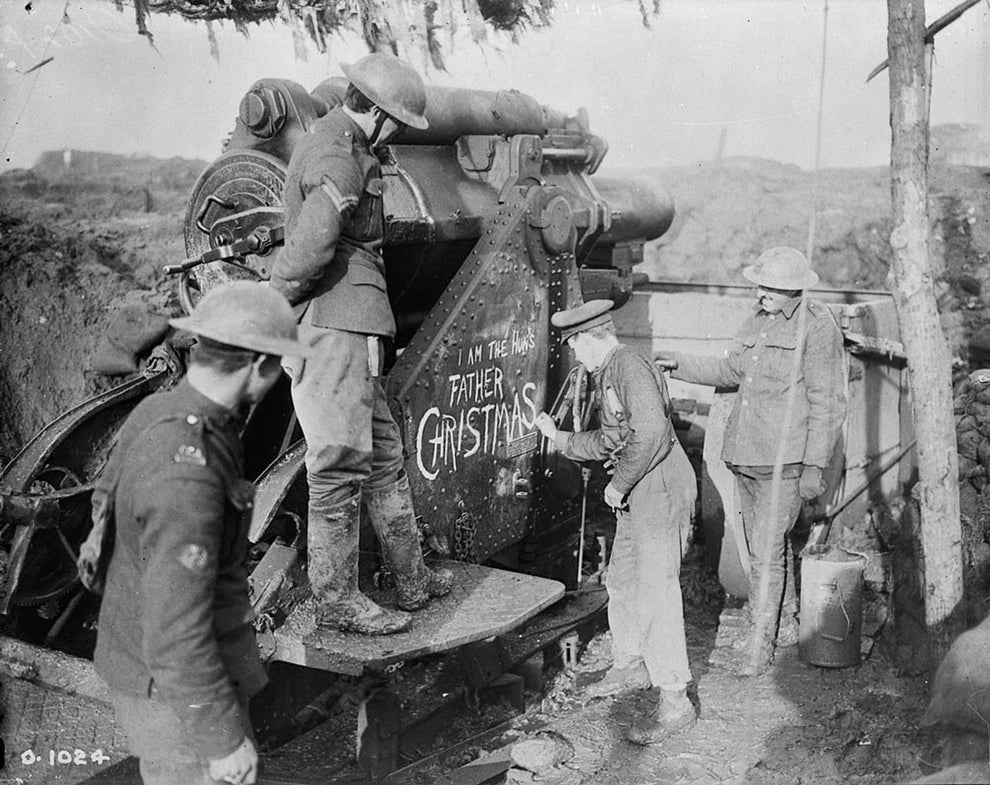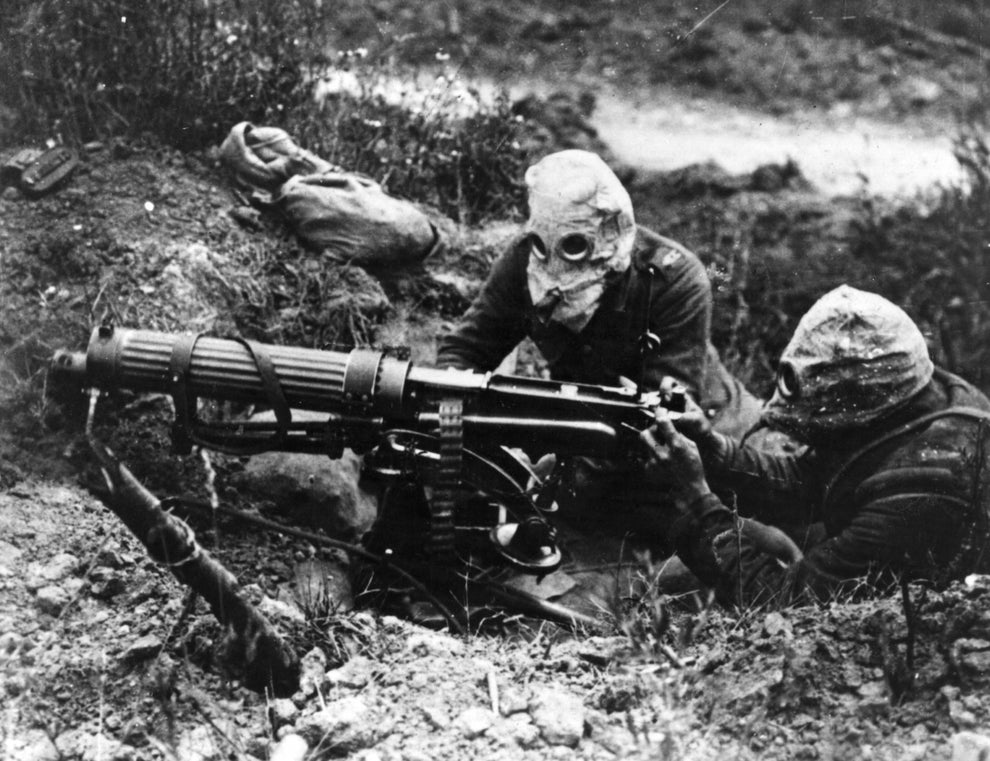 A British soldier pays his respects at the grave of a colleague near Cape Helles, where the Gallipoli landings took place in 1915.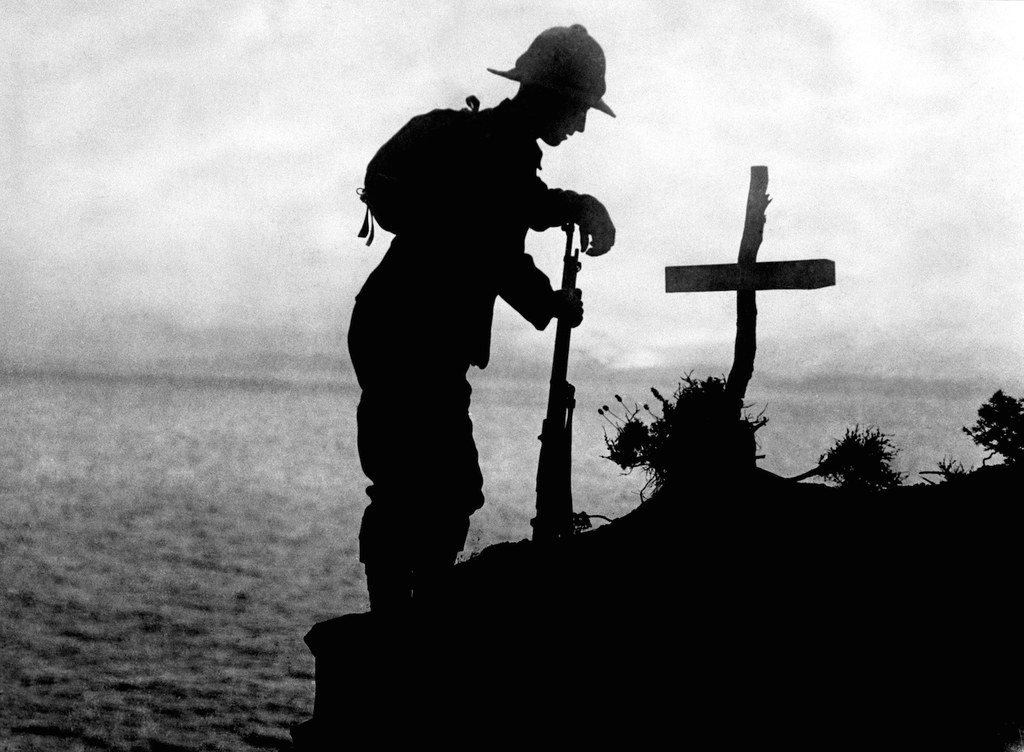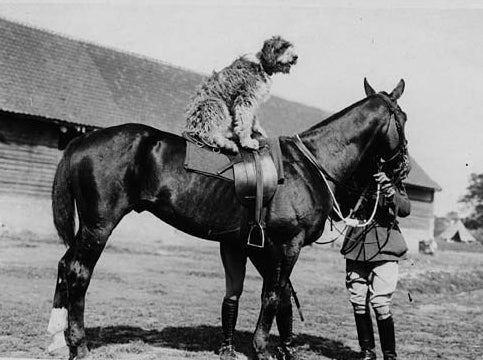 Letf: A regimental mascot pet, sitting on top of a very well-kept horse. Behind the horse two officers are steadying both animals. Right: A soldier of the Royal Scots Regiment holding a black goat kid.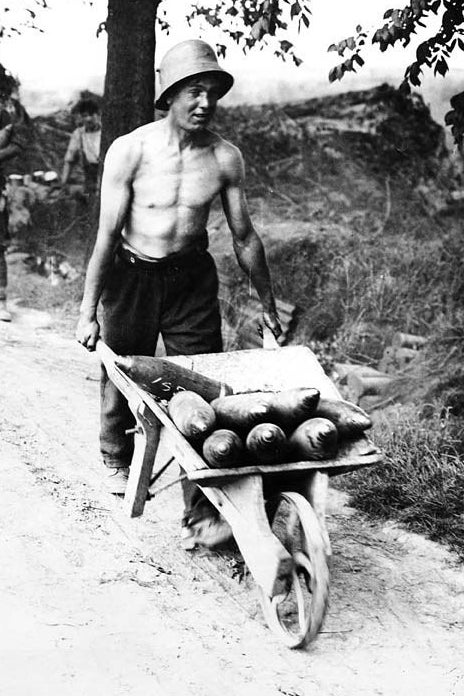 Left: A young British soldier transporting shells, Messines, Belgium, 1917. Right: A young soldier surrounded by icicles, France.
A soldier's comrades watching him as he sleeps, Thievpal, France.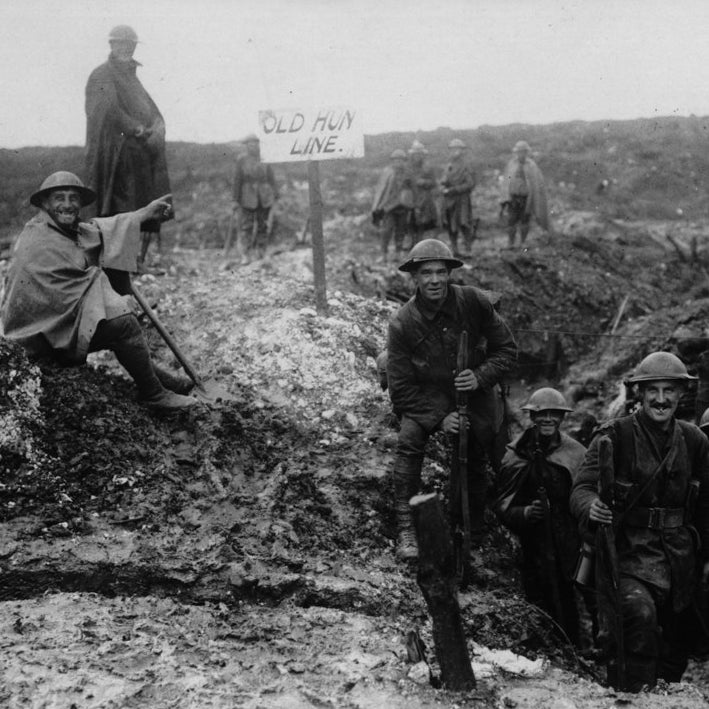 Left: British soldiers enjoy possession of a newly captured German trench, pointing to a sign that says "Old Hun Line". Right: Two soldiers standing in the middle of a ruined village. They are surrounded by bricks and debris. One of them holds an umbrella he has found. Behind them is a brick wall, all that remains of the building that once stood there.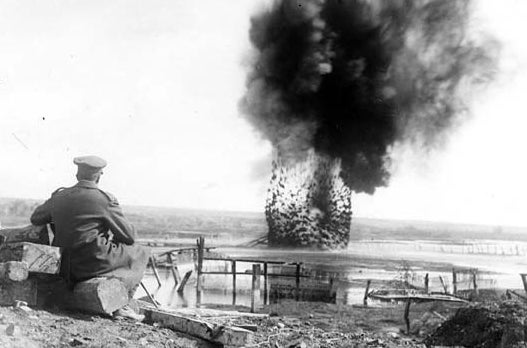 Left: A controlled explosion taking place on the Somme, set up by the Royal Engineers to clear the way for an advance. Right: A sergeant, wrapped in his greatcoat against the cold, reading a notice nailed to a tree. It reads: "Kindness to animals. 500 horses lamed weekly by nails dropped on roads and horse lines by cookers carrying firewood with nails left in. Please remove nails."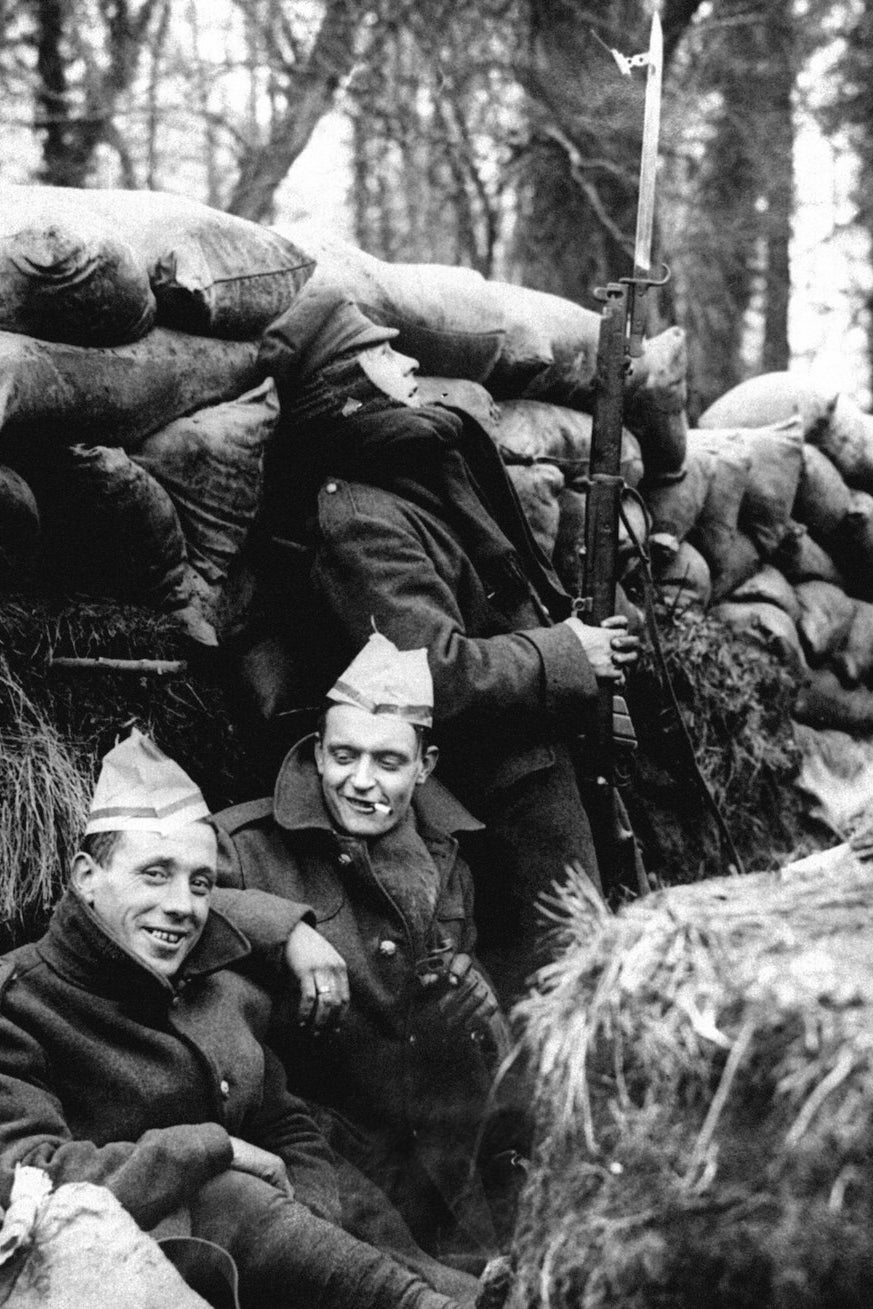 Left: British soldiers in a trench in France make merry with paper hats from Christmas crackers while a sentry uses a mirror to keep watch on no man's land, 1916. A year earlier, tensions thawed when both sides came together for a rare temporary truce and enjoyed a football kick-around.
German troops playing football behind the lines, 1915.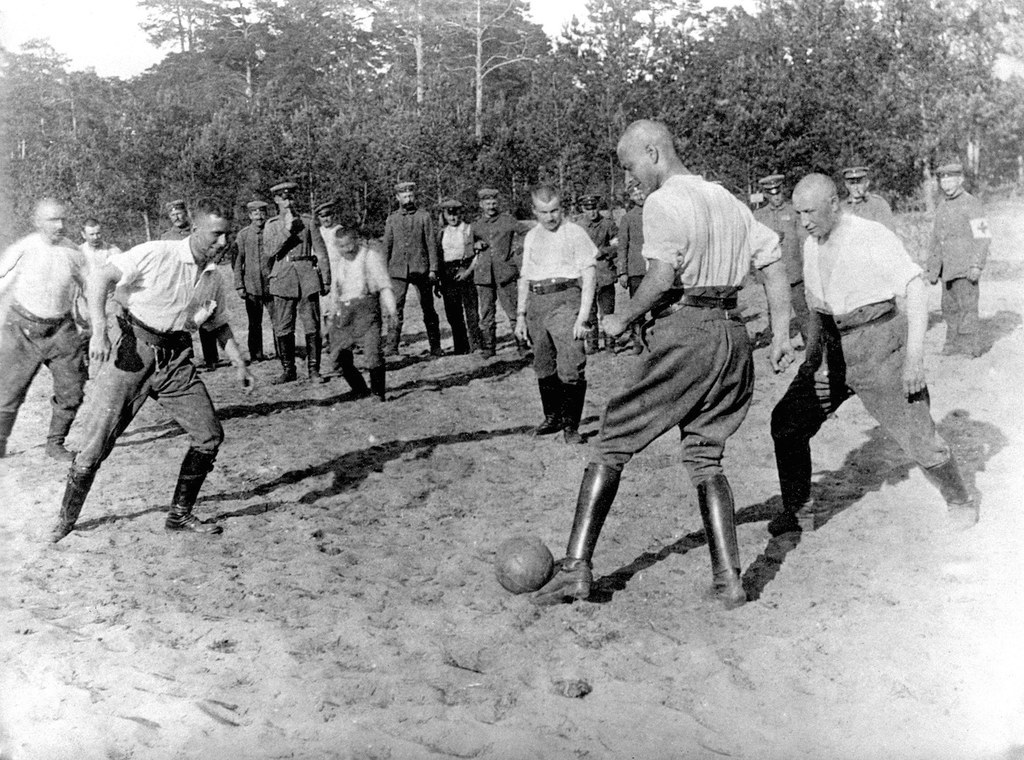 Portraits of German prisoners.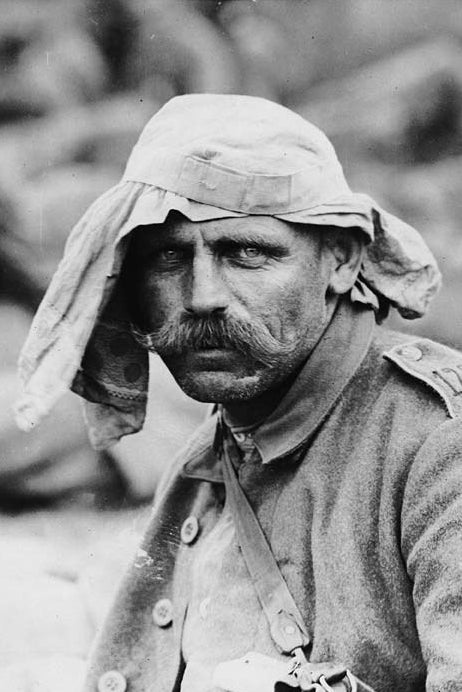 Left: Two officers curling on a frozen canal with ice blocks. Right: Soldiers laughing as they peer through a shell hole in a brick wall on the Western Front.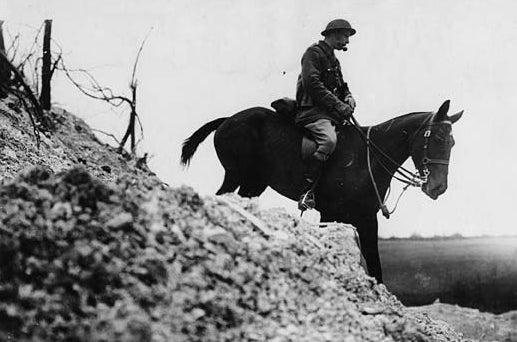 Left: A cavalry officer casually smoking a pipe as his horse picks its way down the steep slope of a mine crater.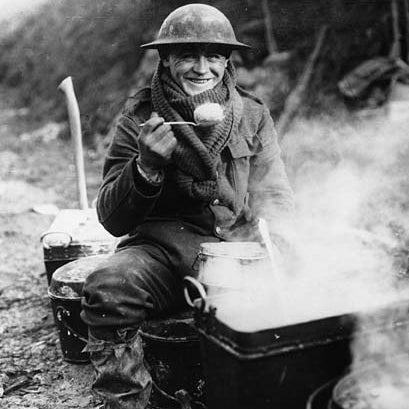 Left: A smiling soldier sitting in the mud near the Western Front, eating a spoonful of hot food. This would appear to be one of a series of official photographs showing the soldiers' rations, possibly intended to reassure their families at home. Right: Two soldiers with a rum jar.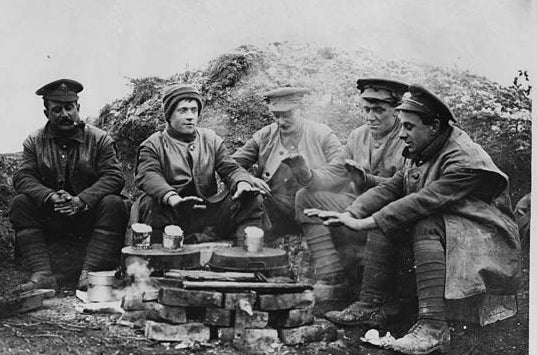 Left: Soldiers keeping warm while waiting for lunch. Right: British soldiers in a dugout.
French troops throw rocks at advancing German troops from their hillside trench in the Vosges, 1916.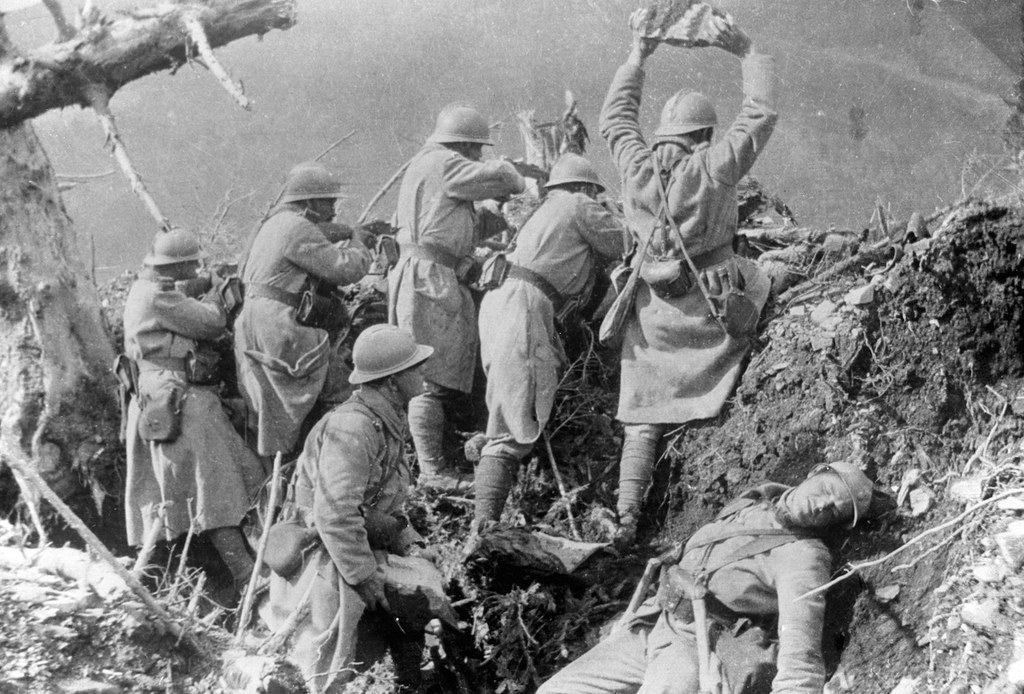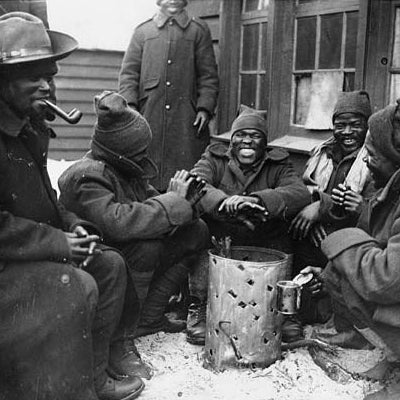 Left: Labour Corps, Western Front. The picture appears to show members of the South African Native Labour Contingent. Right: Recovering soldiers playing basketball.
Mine craters at St Eloi, near Ypres, Belgium.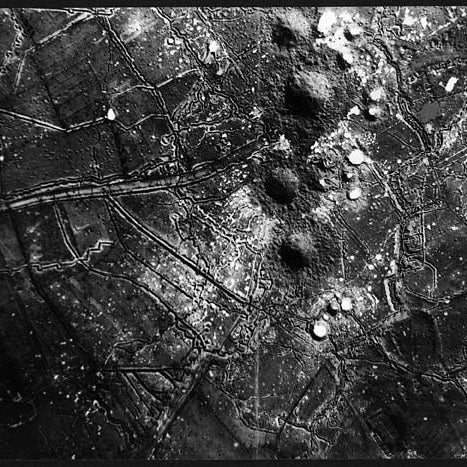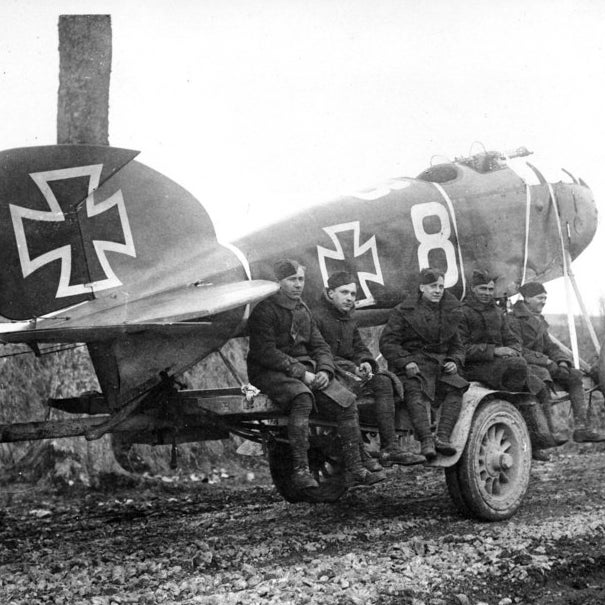 Left: A captured German aeroplane. Right: Soldiers and locals outside a graffitied German building. The door of the building is daubed with "Gott strafe England", i.e. "God punish England".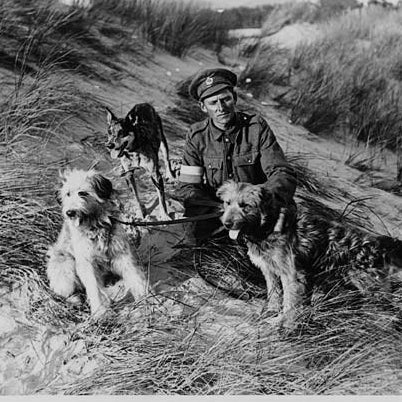 Left: British messenger dogs with their handler, France. Right: Perched on top of what looks like a howitzer, this pet dog was the regimental mascot of the artillery gunners.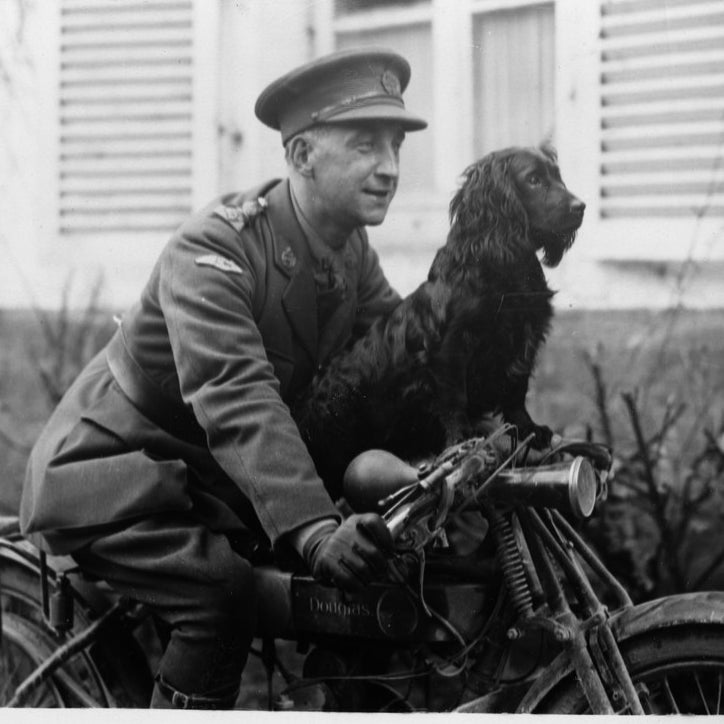 Left: Stunter, the clever mascot of the Tank Corps, who, owing to his experience gained by riding about in tanks, could balance himself on the bars of a motorcycle. Left: RAF squadron's fox mascot, France.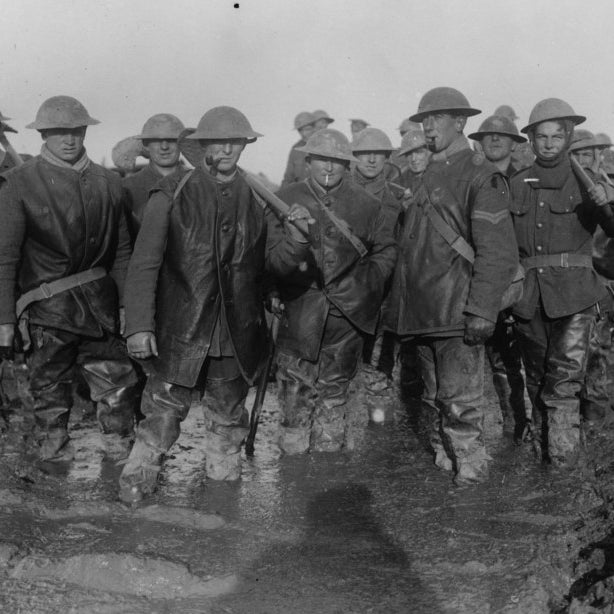 Left: Soldiers standing in mud, France. Right: A West Indian regiment in their camp, France.
British soldiers negotiate a shell-cratered winter landscape along the Somme in late 1916 after the close of the Allied offensive.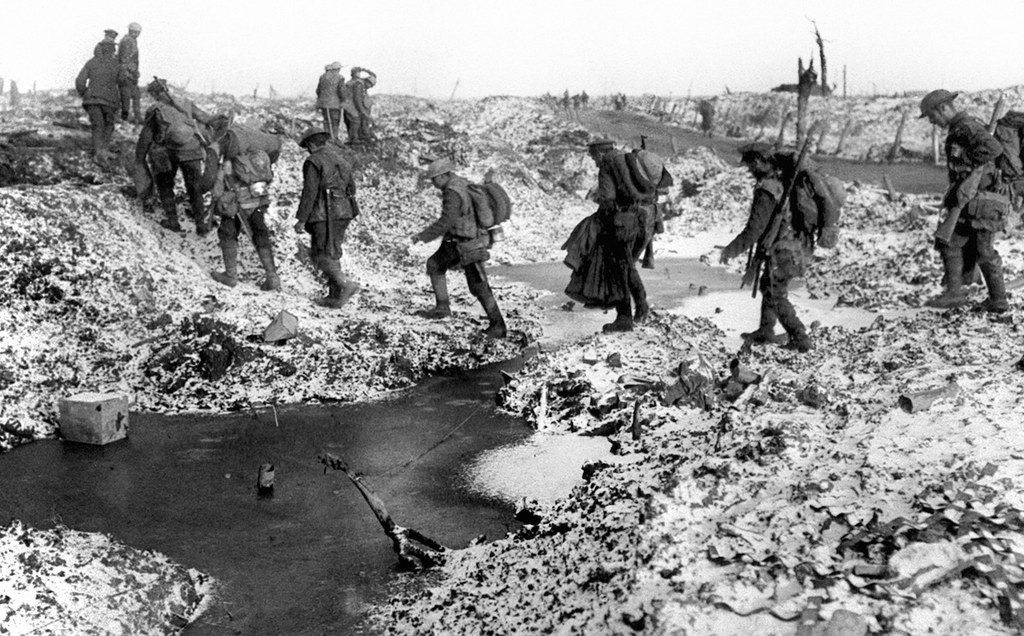 Civilians and soldiers of the Royal Army Medical Corps distribute refreshments to British wounded in France, 1916.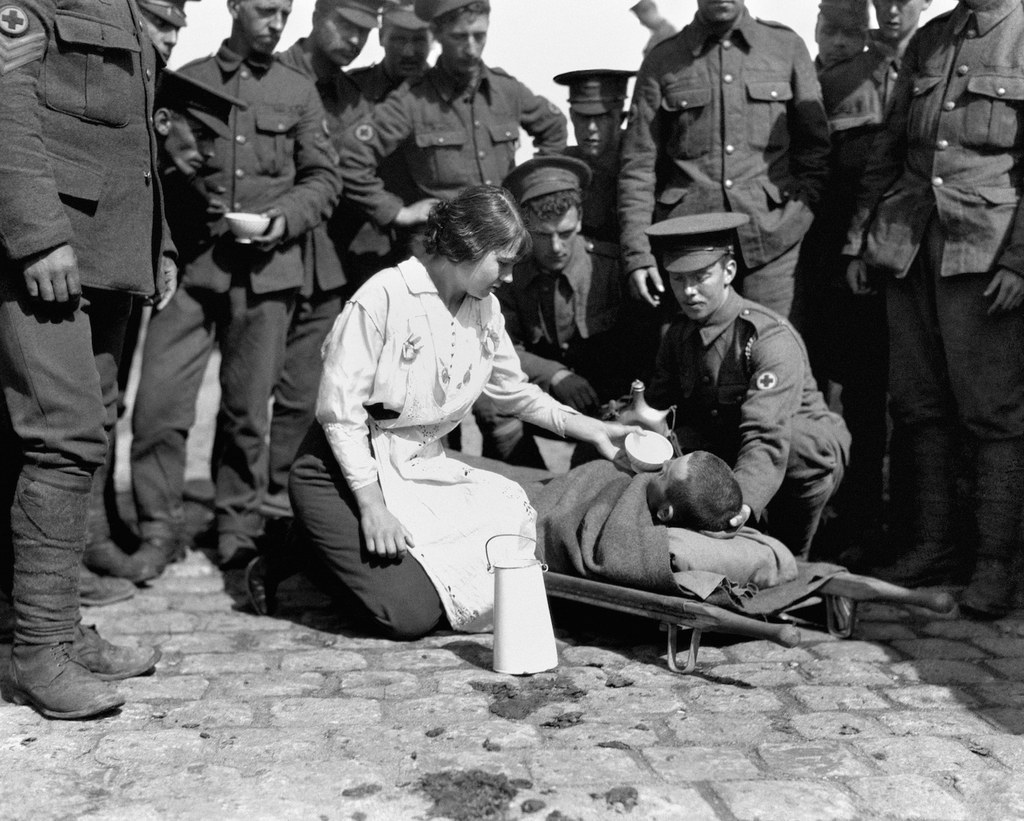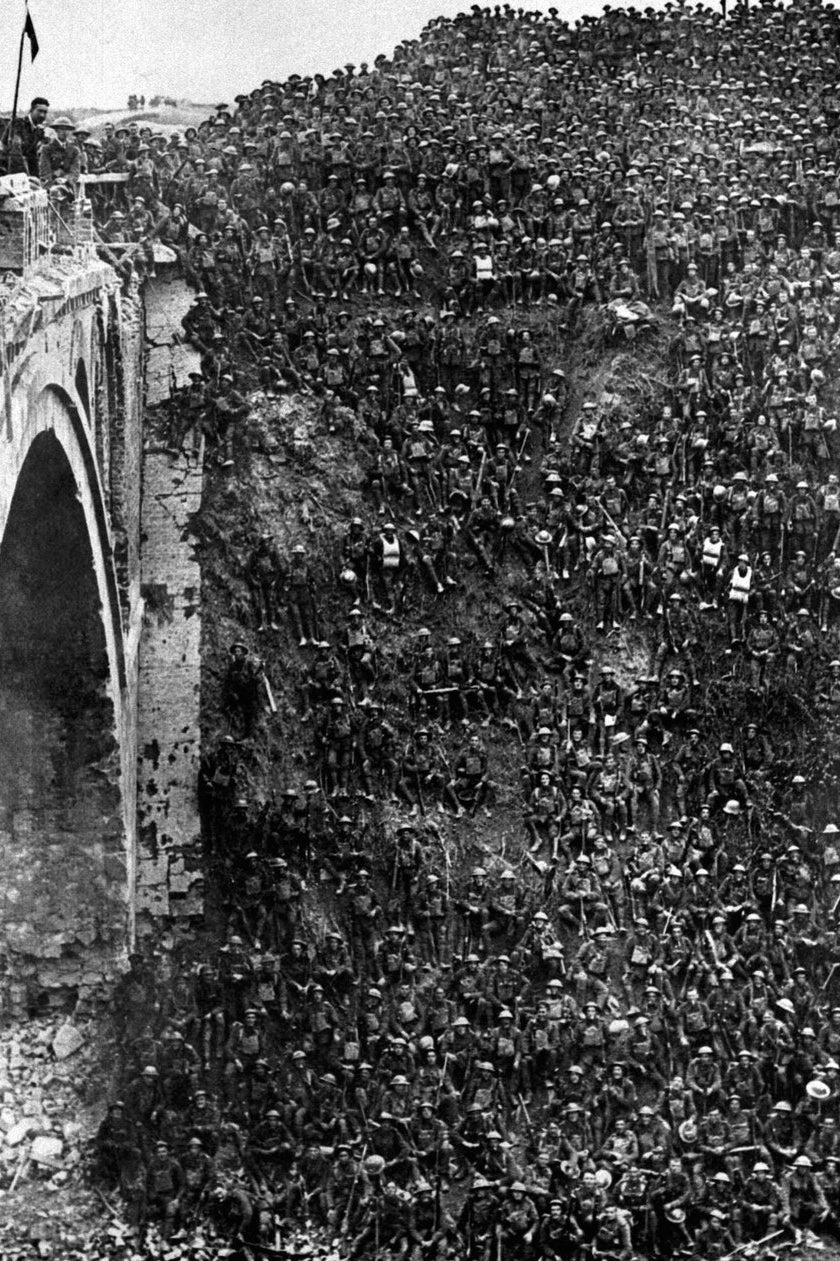 Left: Brigadier-General J.V. Campbell (on bridge) congratulates soldiers of the 46th (North Midland) Division at Riqueval after their successful crossing of the St Quentin Canal. Right: Massed German prisoners of war at a clearing station after the successful Allied offensive near Amiens in Northern France, which began on 8 August 1918. General Ludendorff called it "The Black Day of the German Army".
The 1st battalion of the 4th Ghurkha Rifles line up for kit inspection.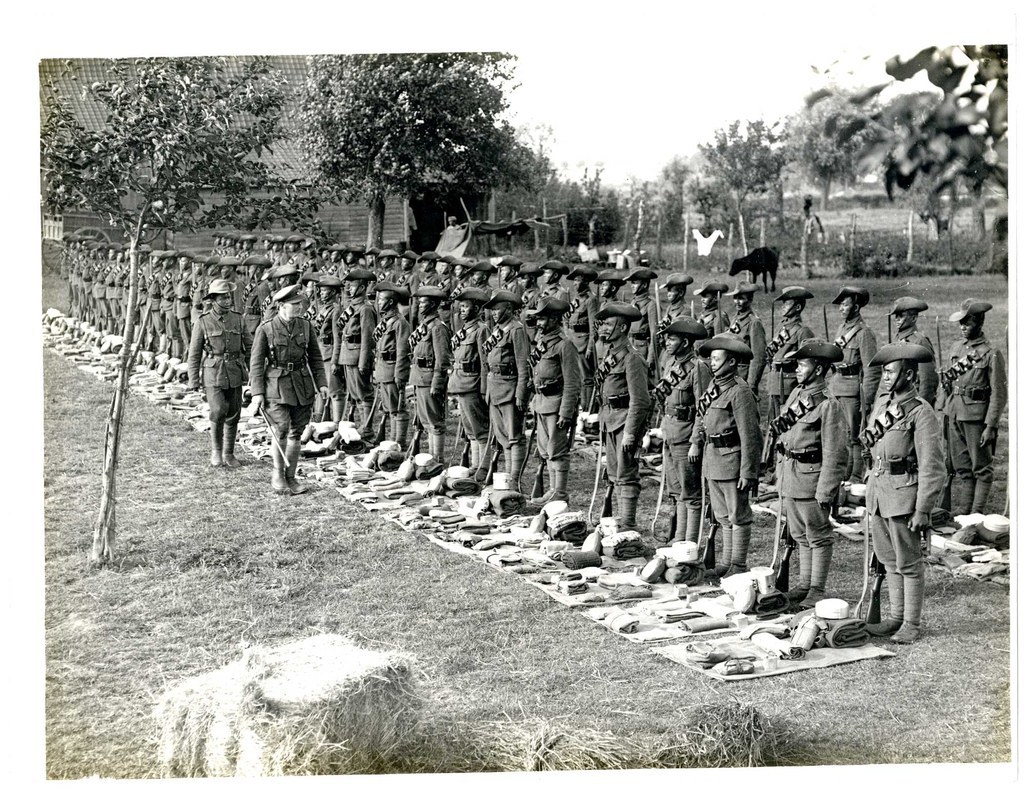 Over the top.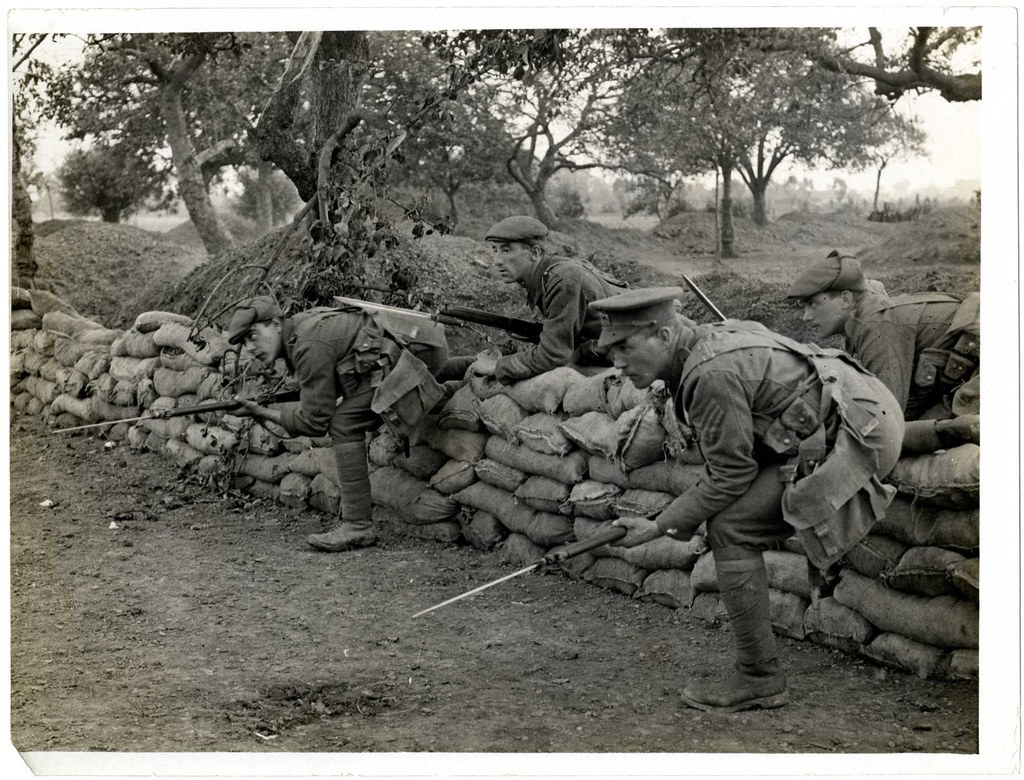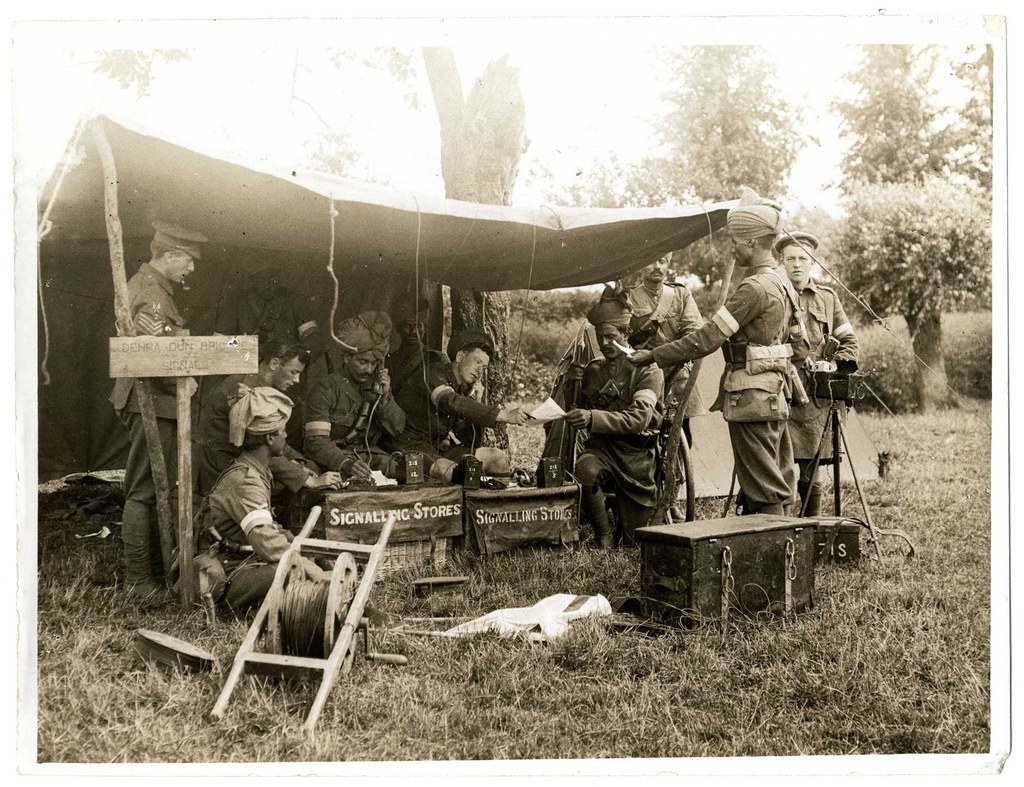 Attending church.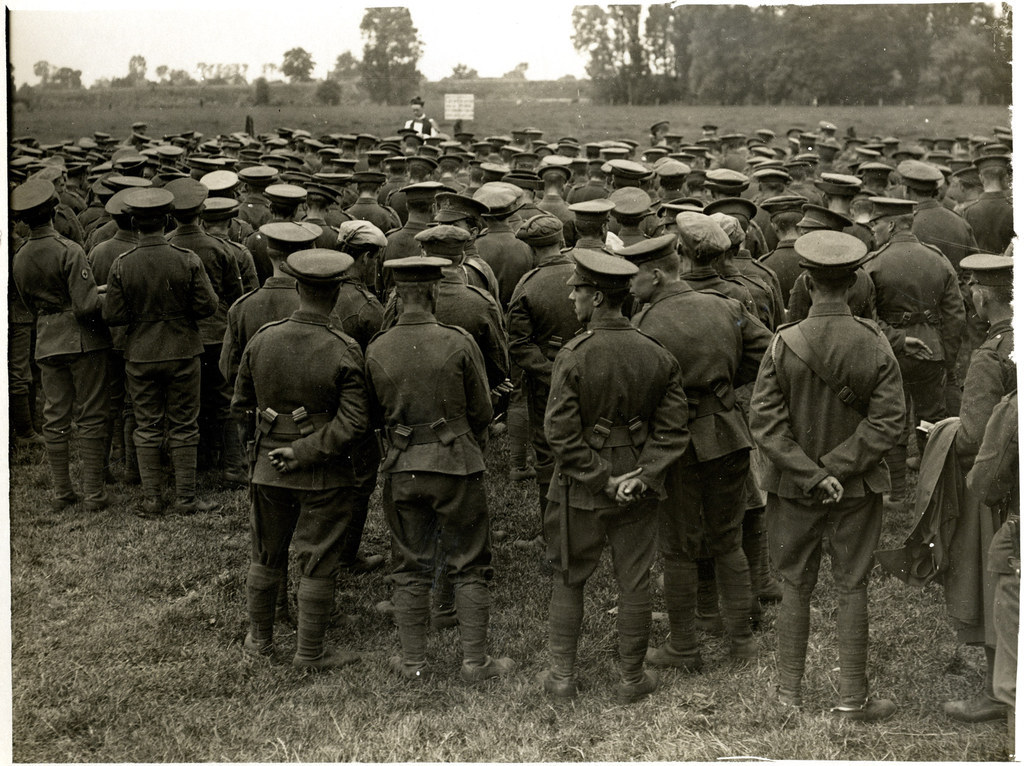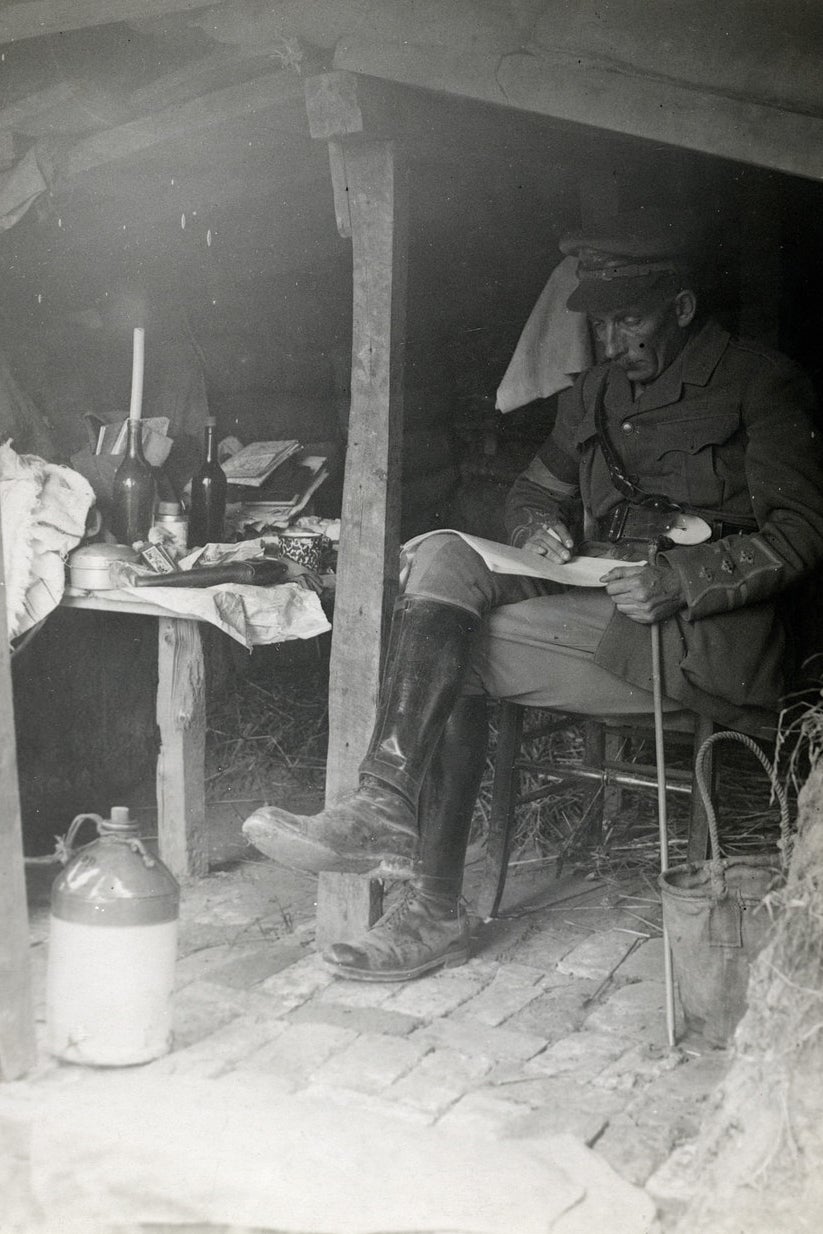 Left: An officer in his hut, which is dug into the side of a trench. The walls are reinforced with sandbags and hay bales to protect against shell attacks. Right: Indian soldiers digging trenches, 1915.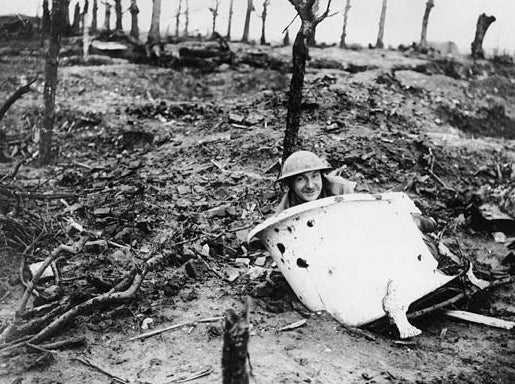 Left: A German soldier poses in a cast-iron bath in a desolated wood on the Western Front. Right: A derelict train with soldiers standing in it, France.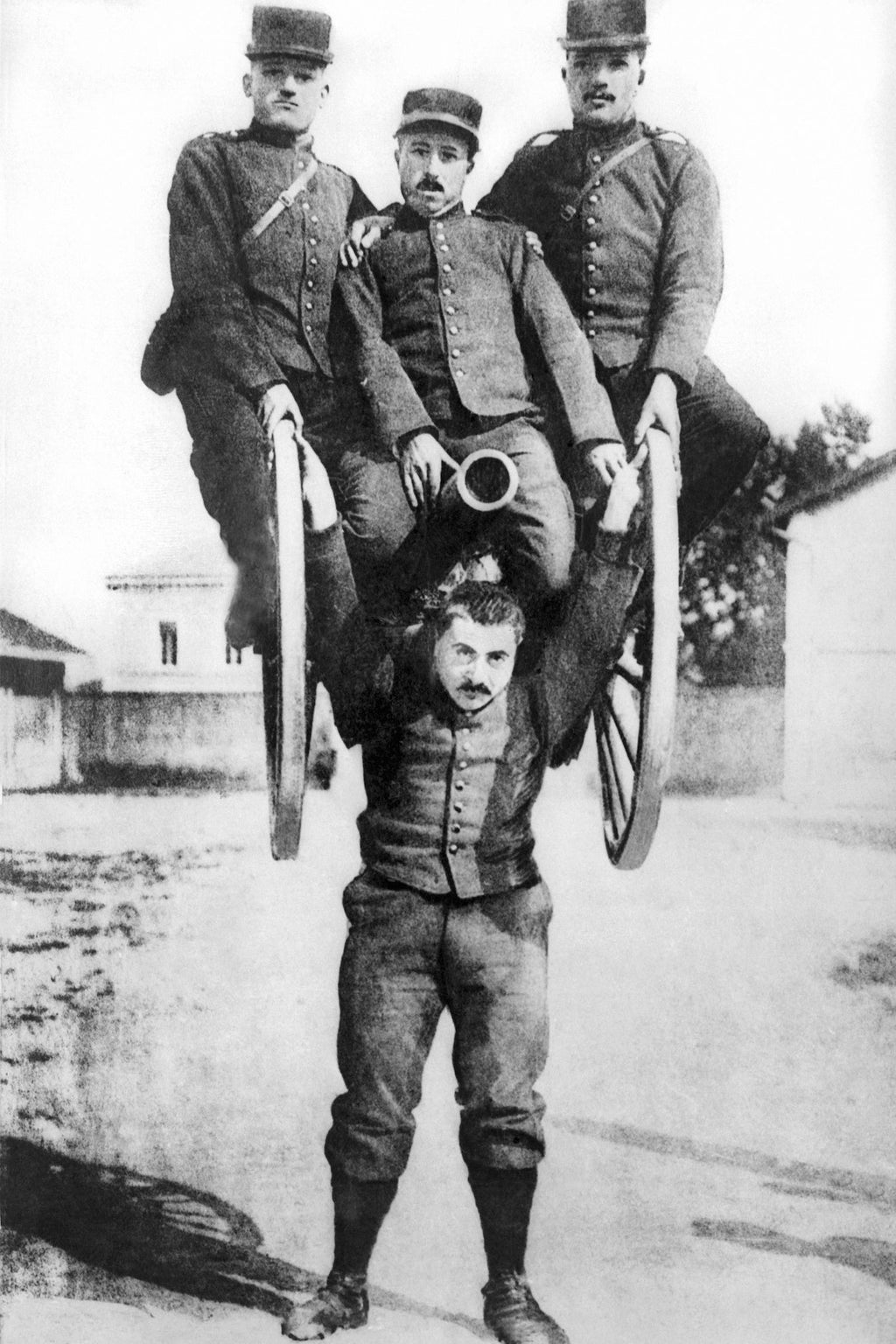 Left: A strongman in the French army lifting a cannon overhead along with three of his comrades astride it, 1917. Right: Women hauling coal, possibly for a gas company.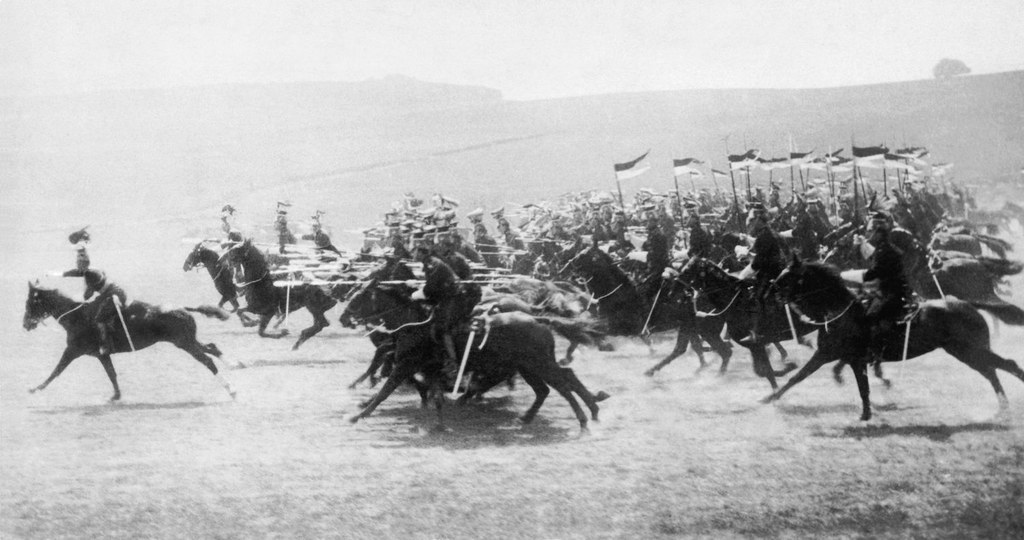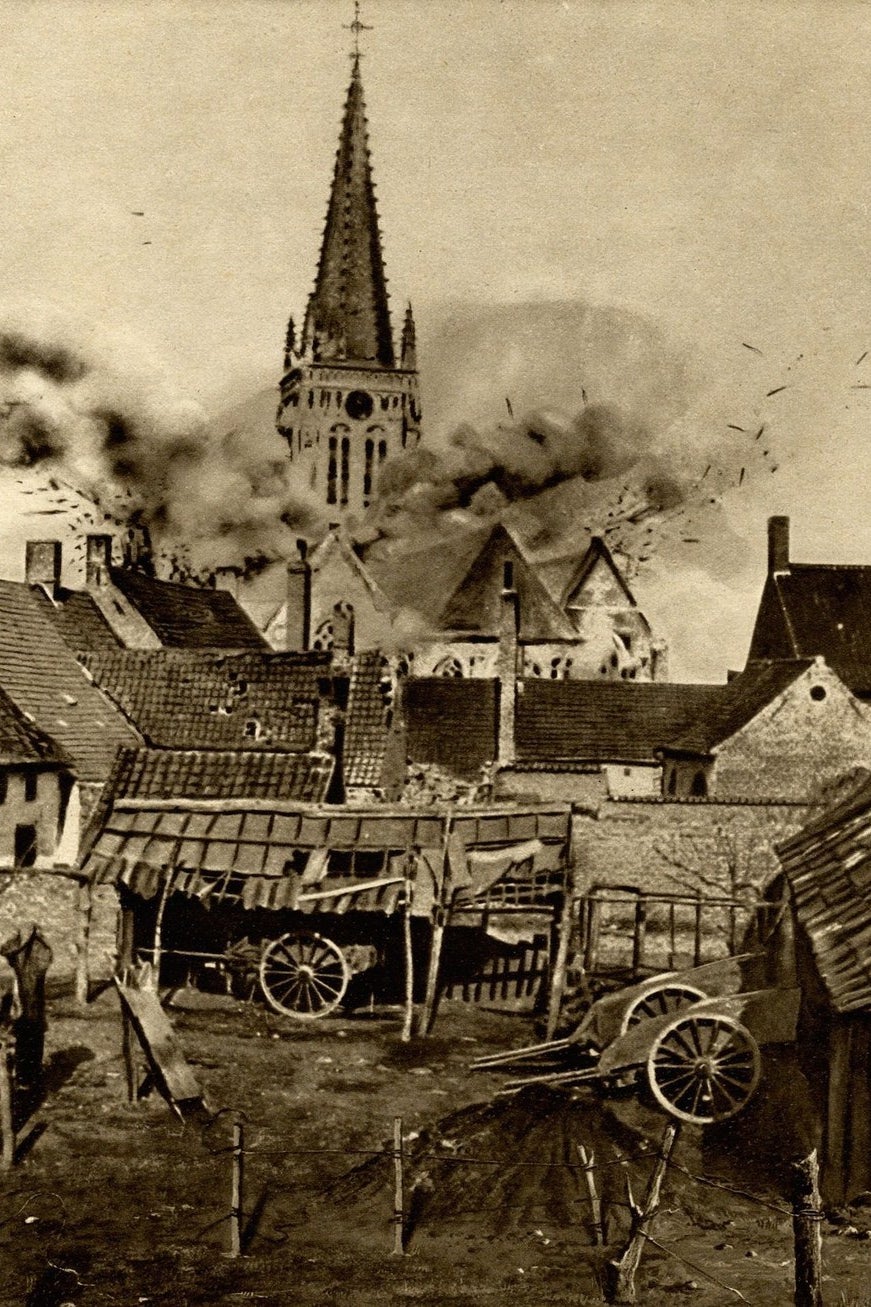 Left: Bombarding of Saint-Bertin church, 1916. Right: German troops wearing gas masks and throwing hand grenades, 23 April 1916.
Left: A wounded Austrian soldier. Right: A combat engineer listens to German movement near Verdun, 1915.
World War I was the first war in which manufactured poison gas was used as a weapon on a large scale.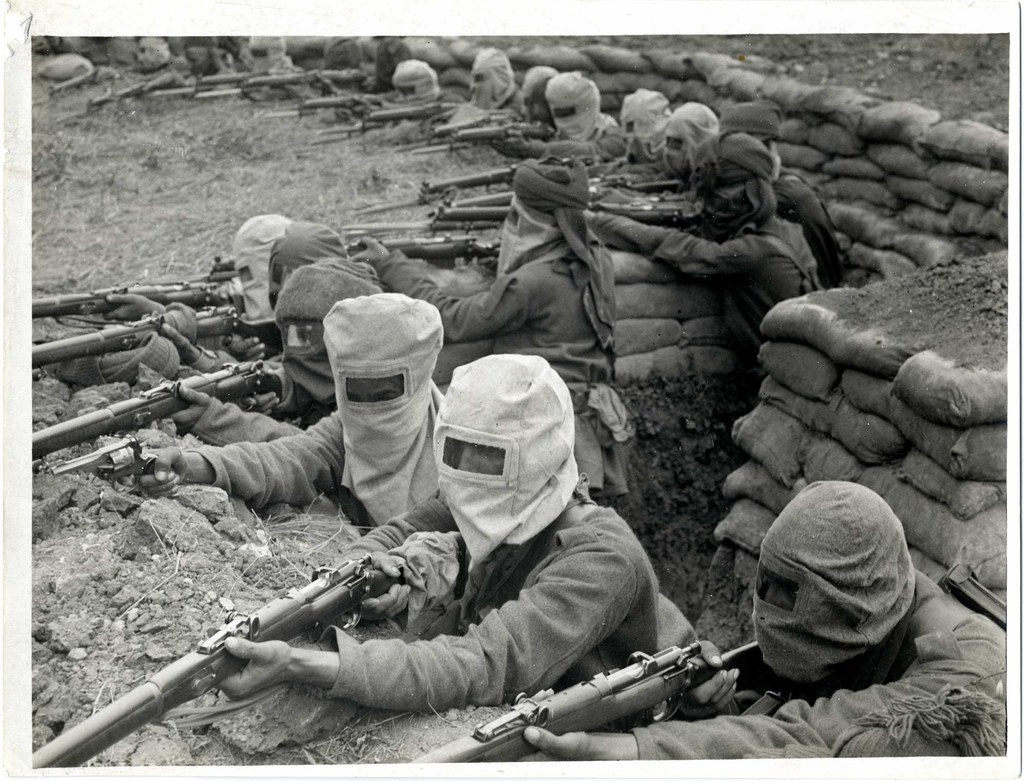 American infantryman suffocating on the Western Front.