A night of counting votes begins after polling stations closed across the UK on 23 June.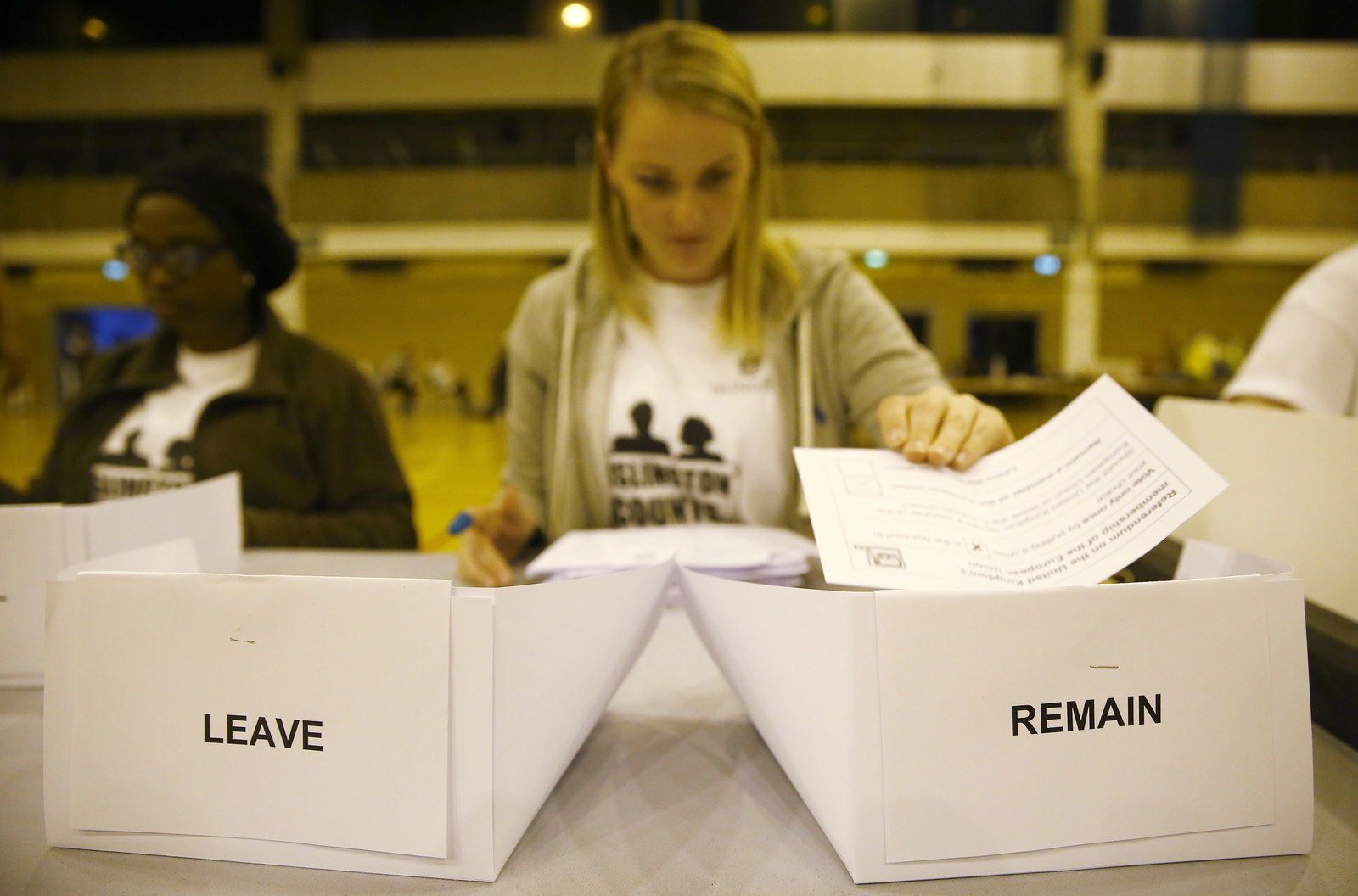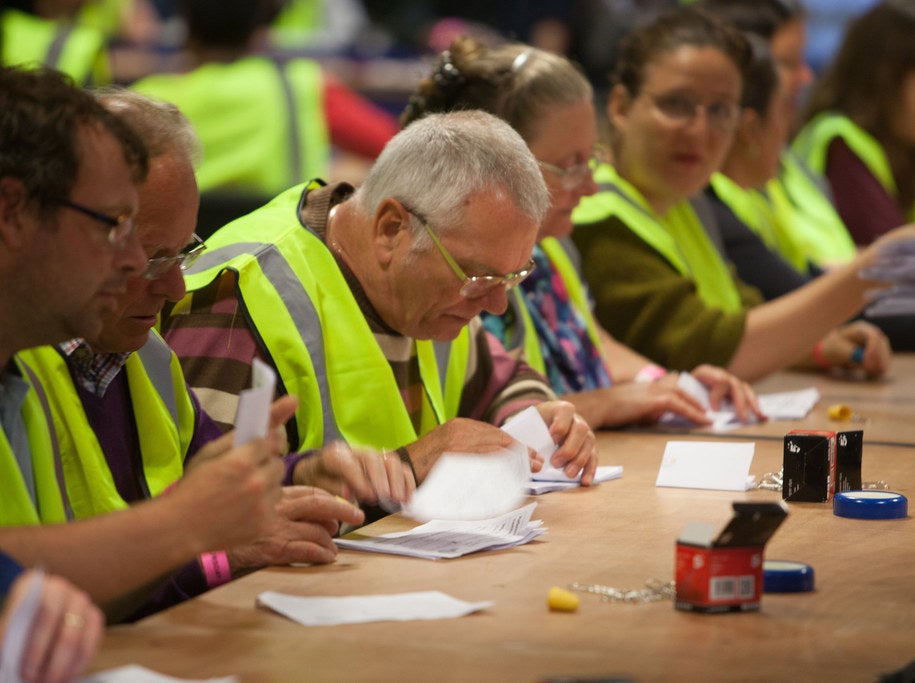 Postal votes are counted in Bristol.
Dawn breaks behind the Houses of Parliament on the morning of EU referendum results.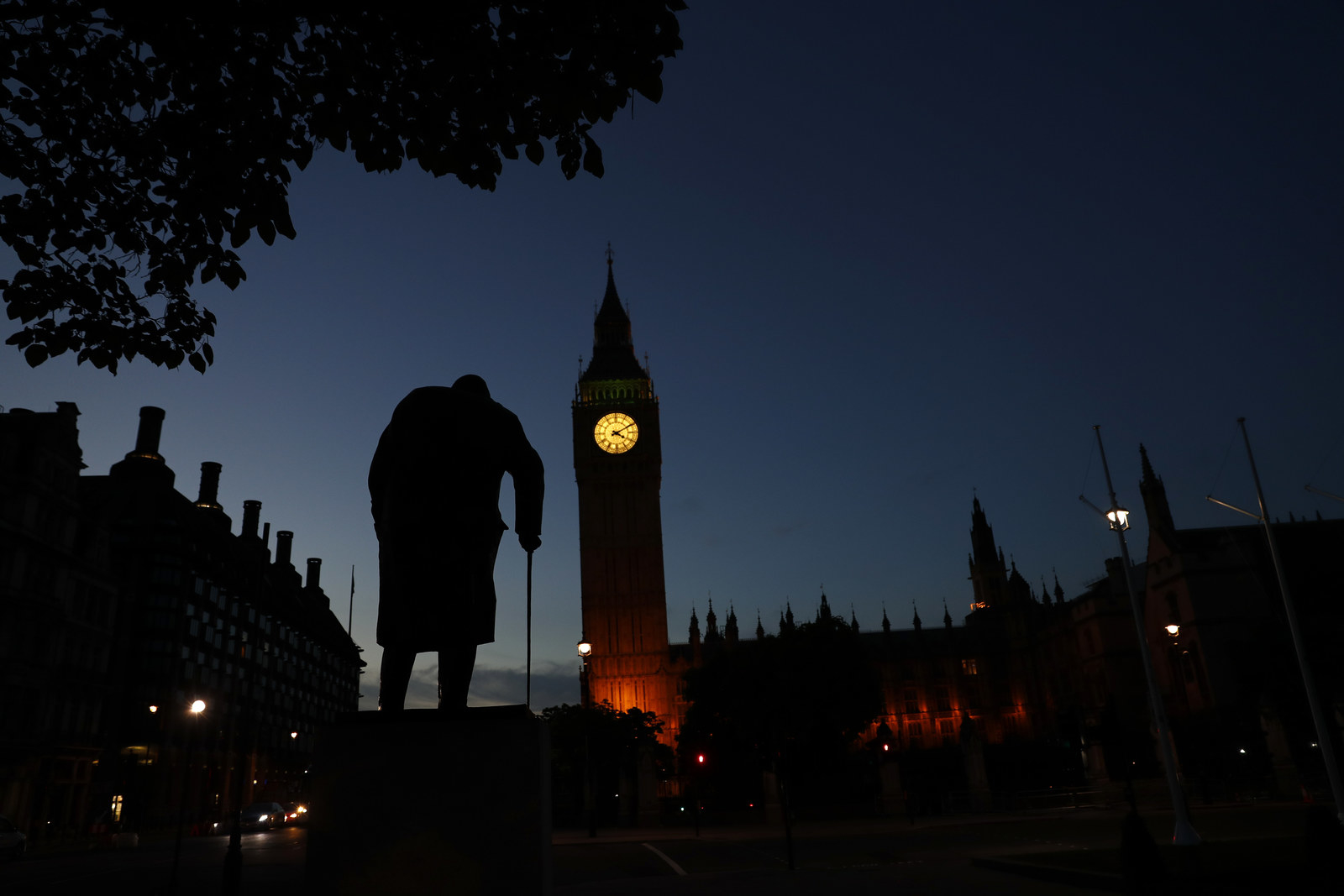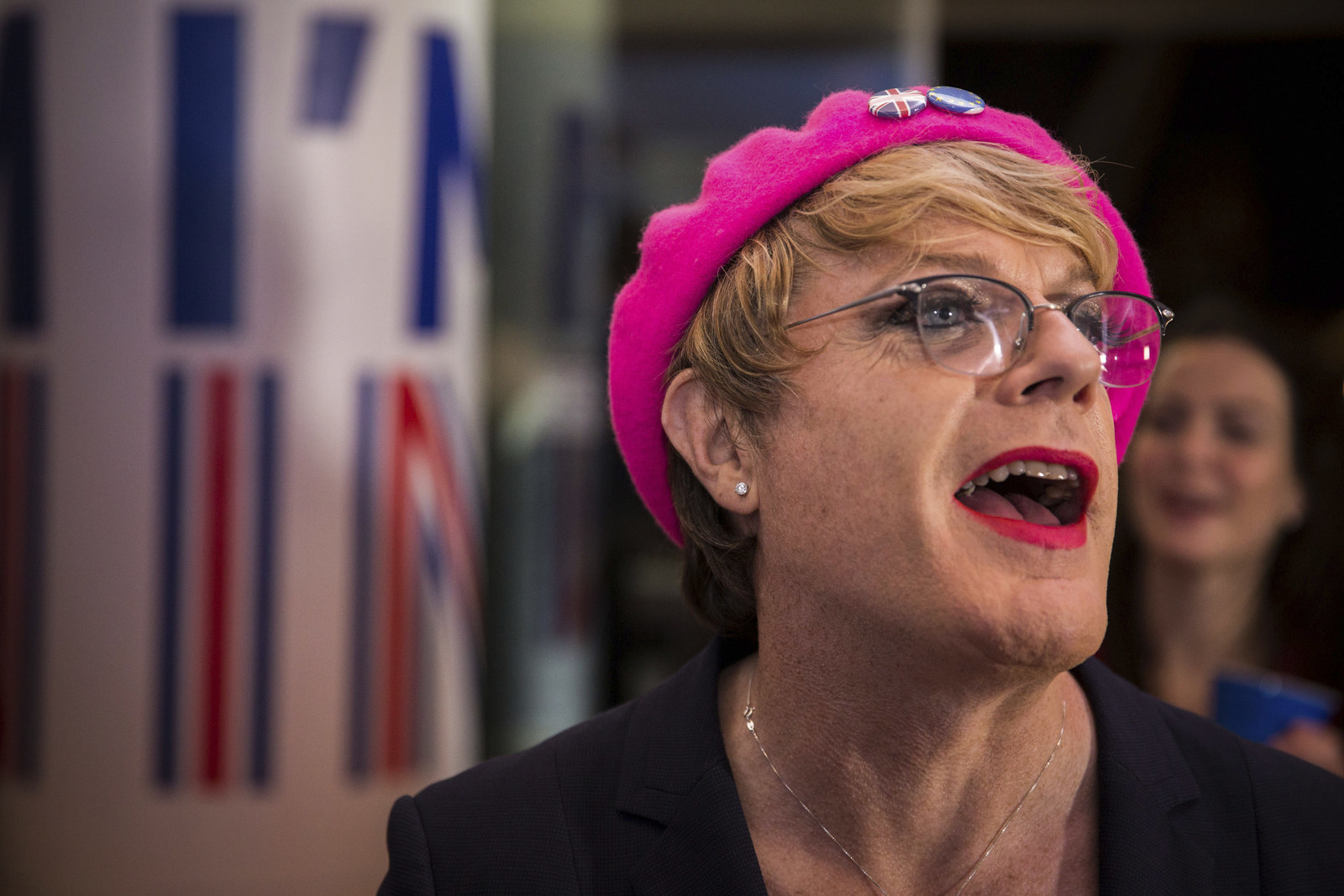 Results begin to trickle in.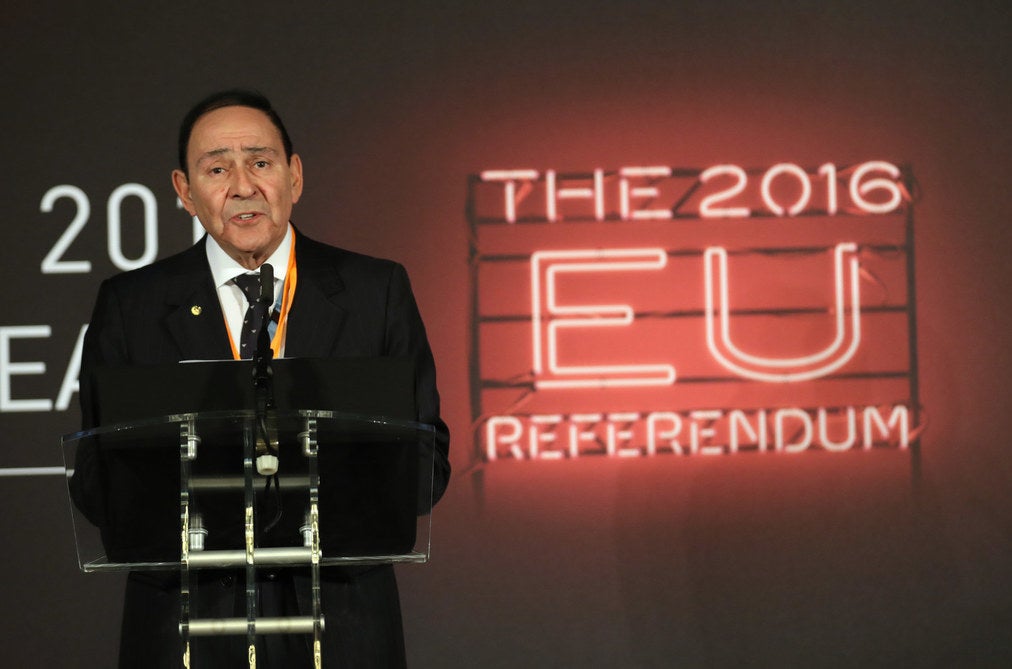 (left) Chief executive of Manchester City Council Sir Howard Bernstein announces the northwest results. (right) Paul Nuttal MEP and Nigel Evans MP of Vote Leave celebrate as positive results come in.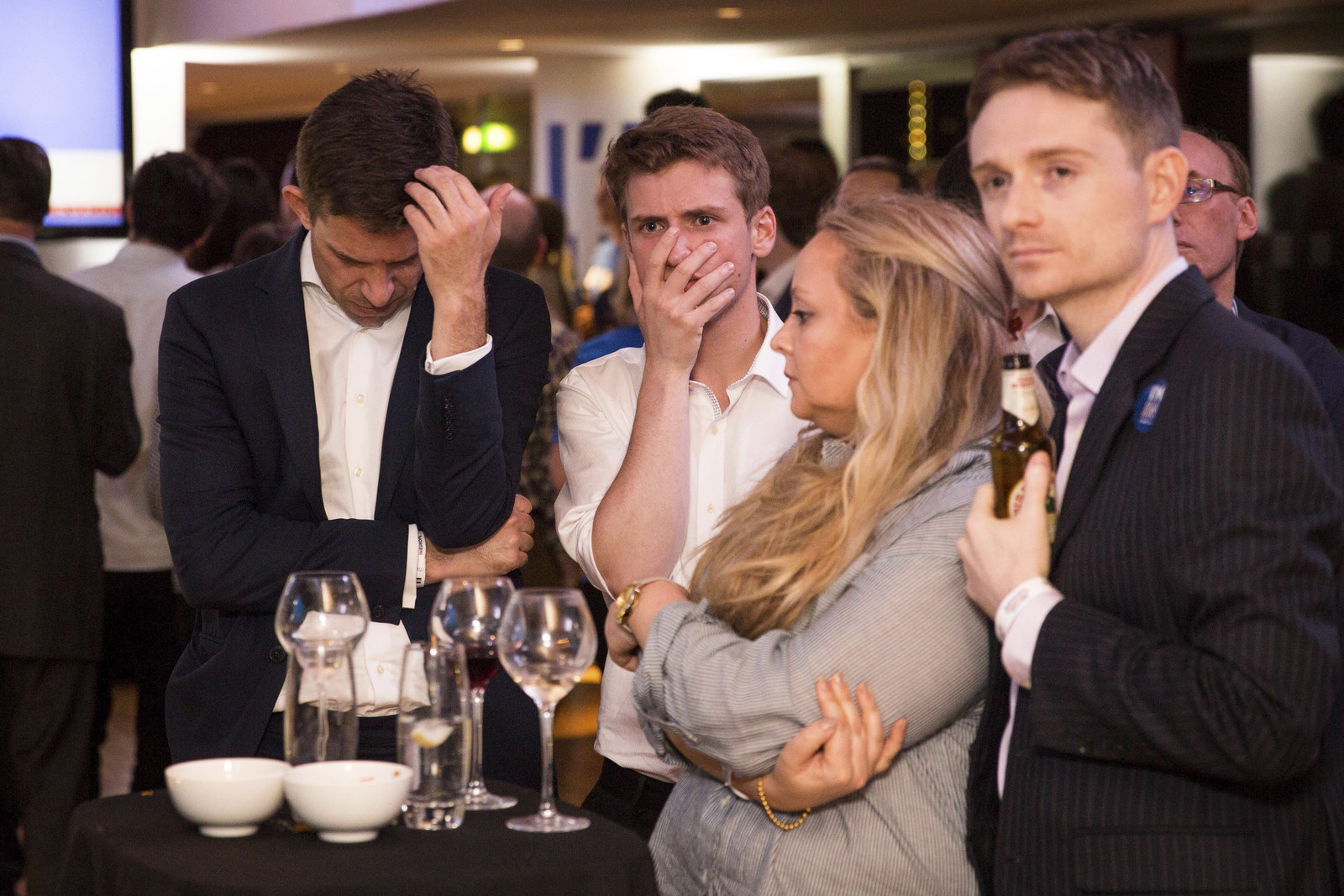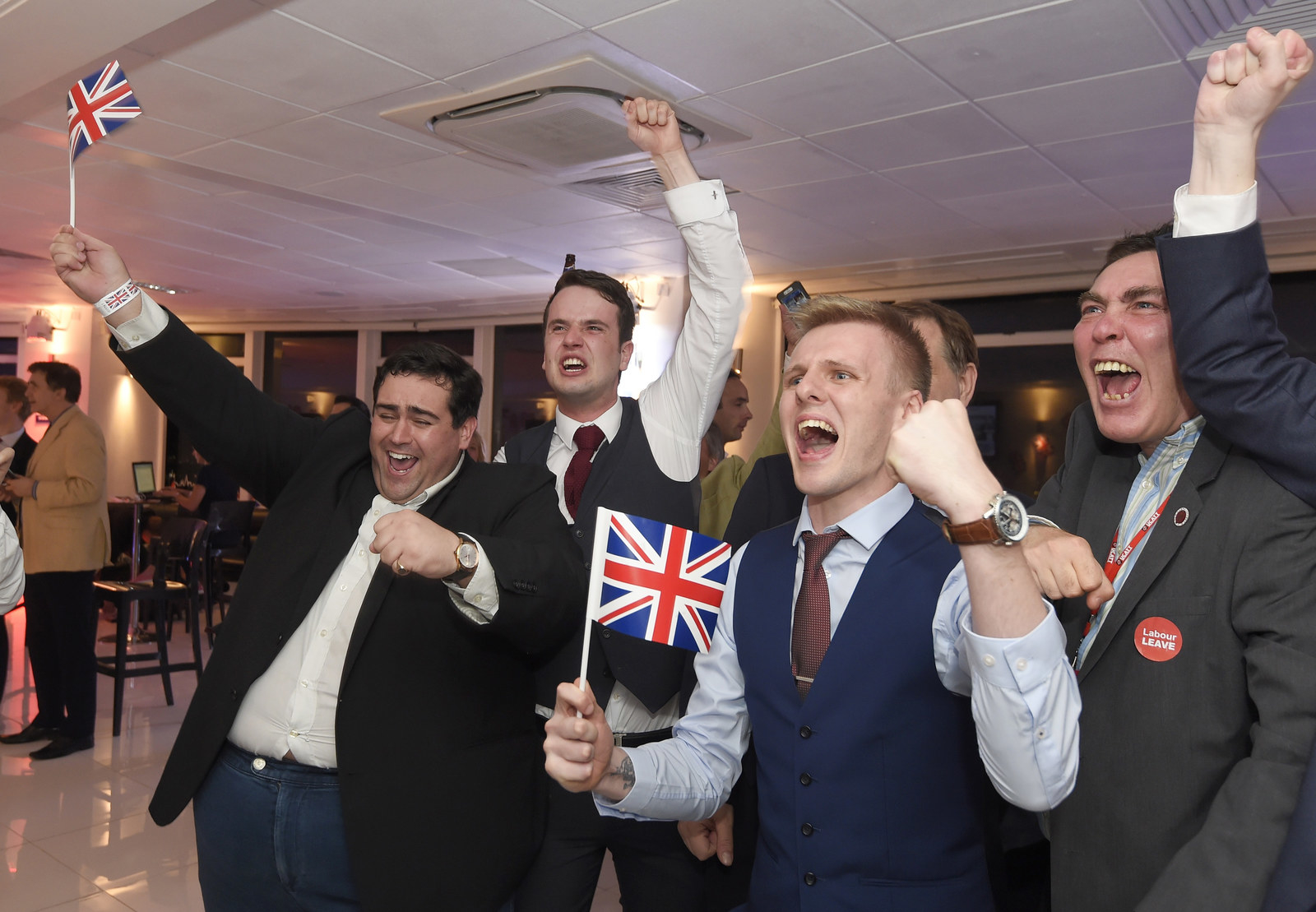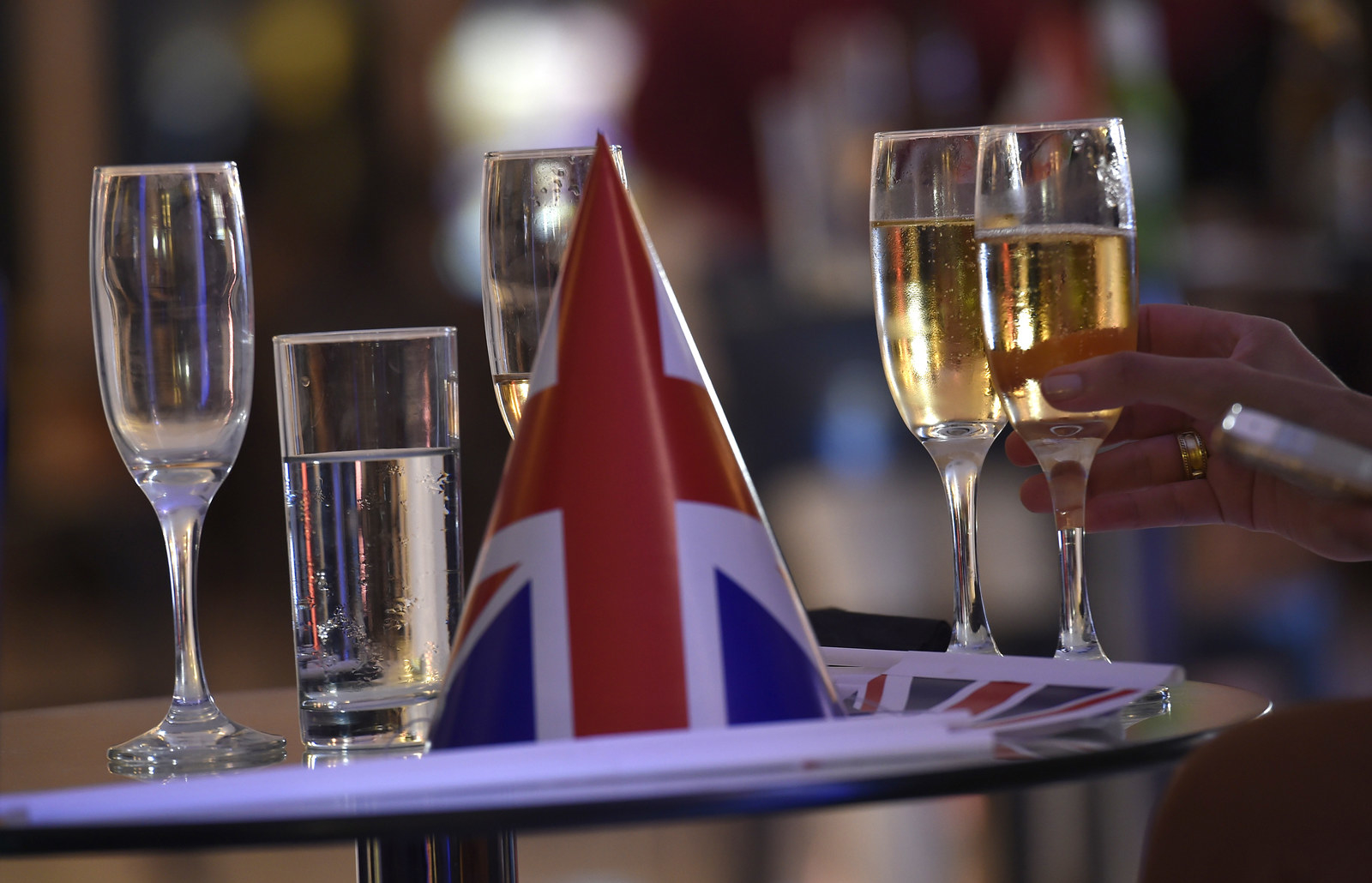 UKIP leader Nigel Farage claims victory.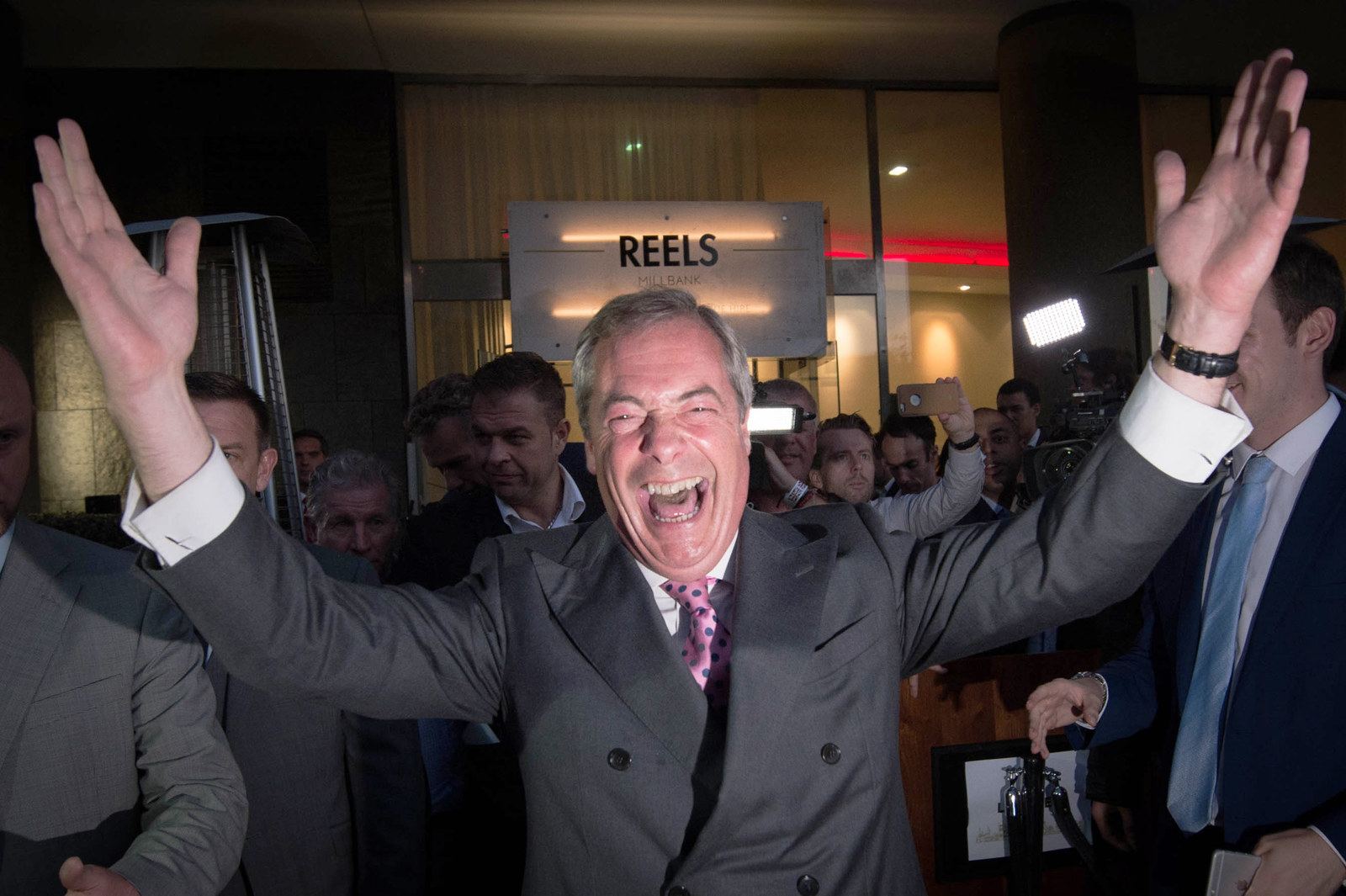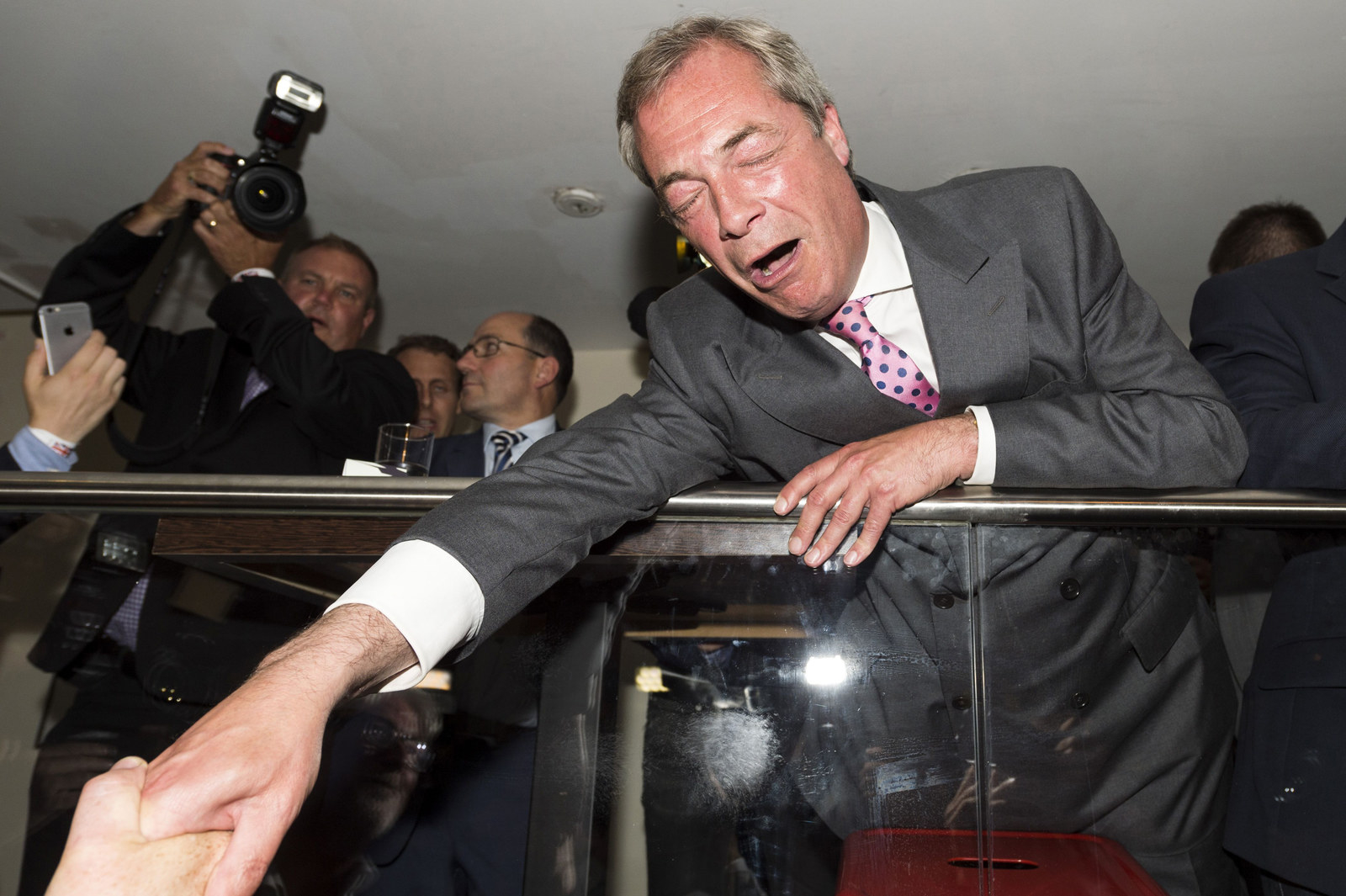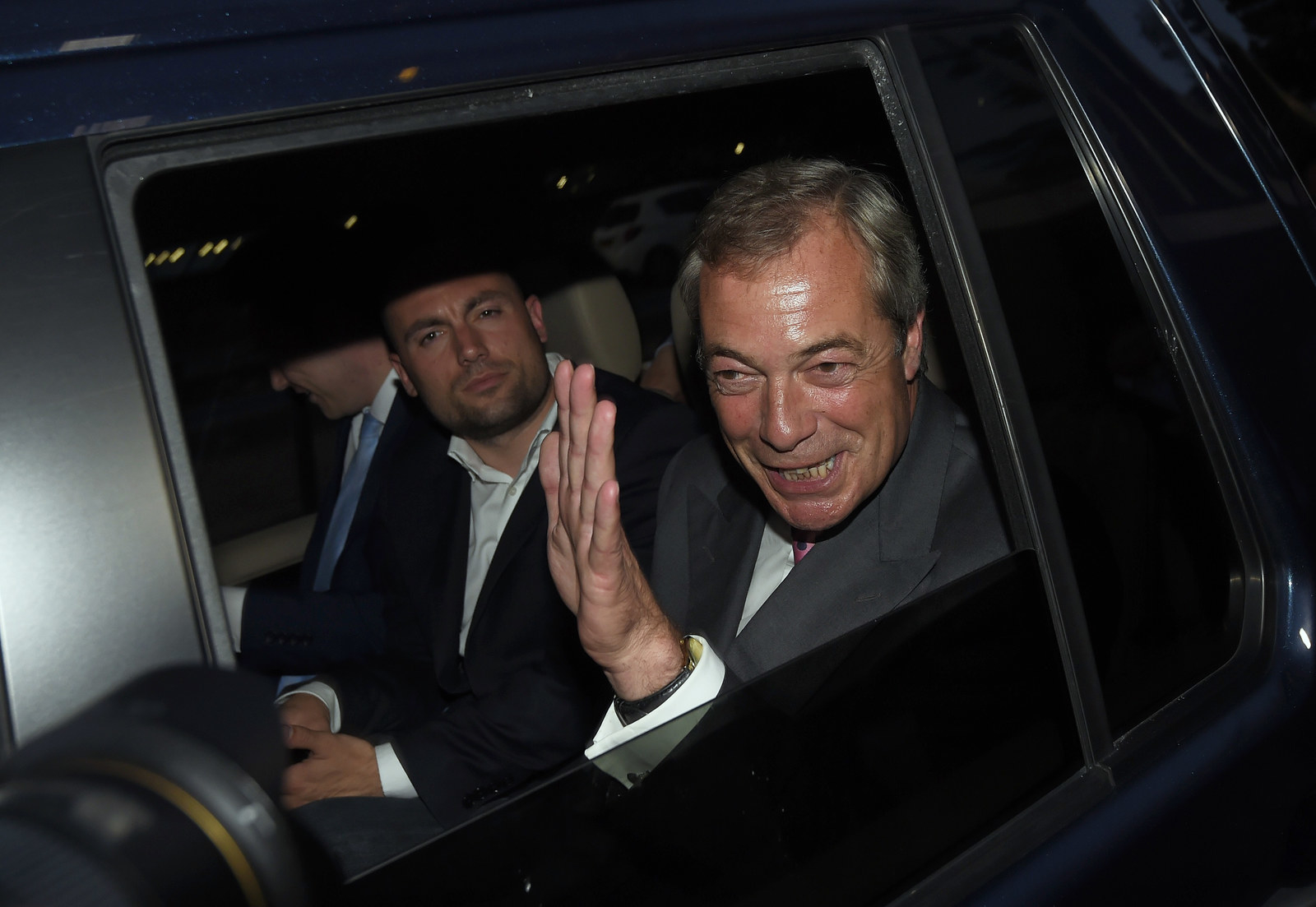 Journalists gather outside 10 Downing Street, awaiting a statement by prime minister David Cameron.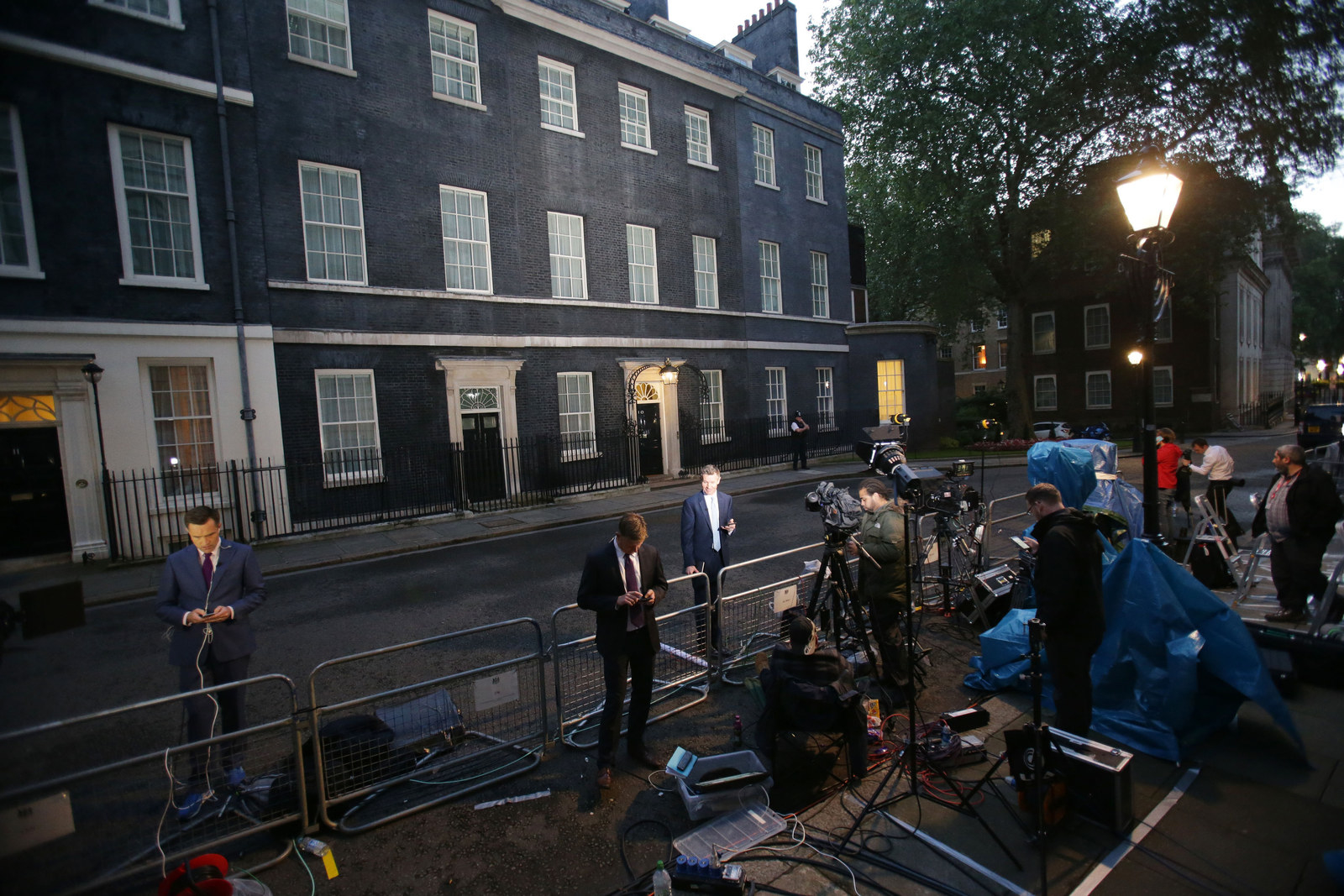 The morning after: Farage greets his supporters on College Green in Westminster, London.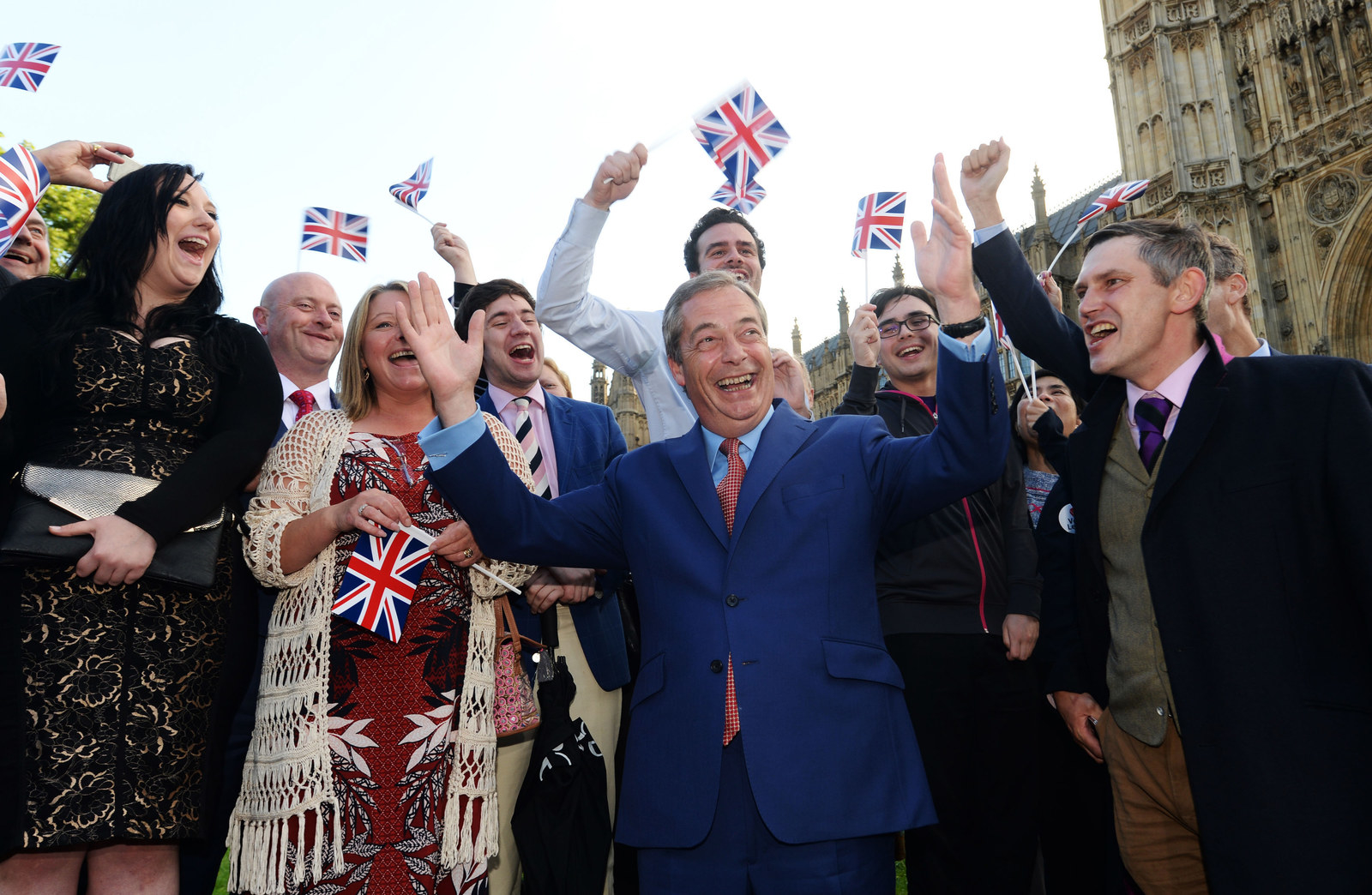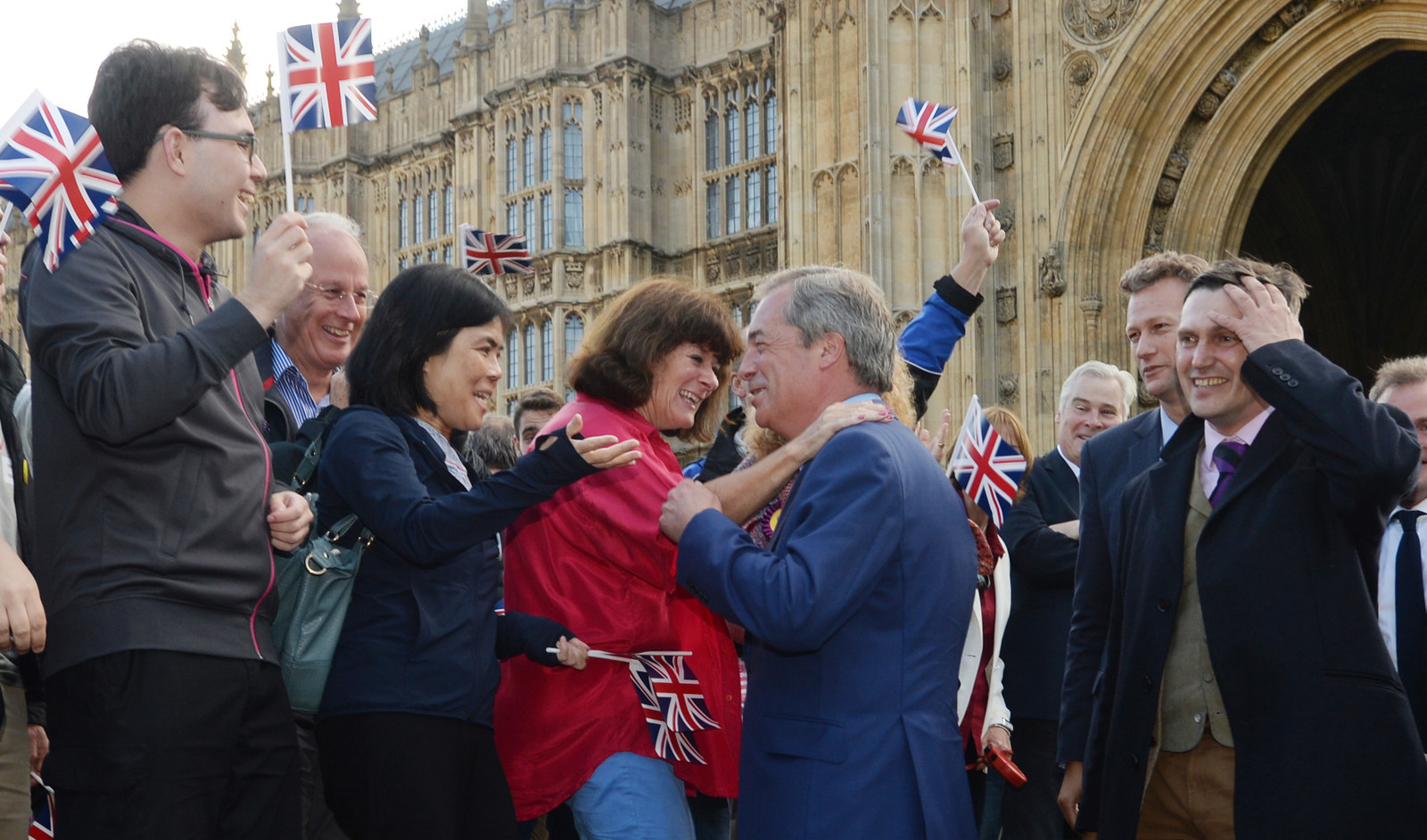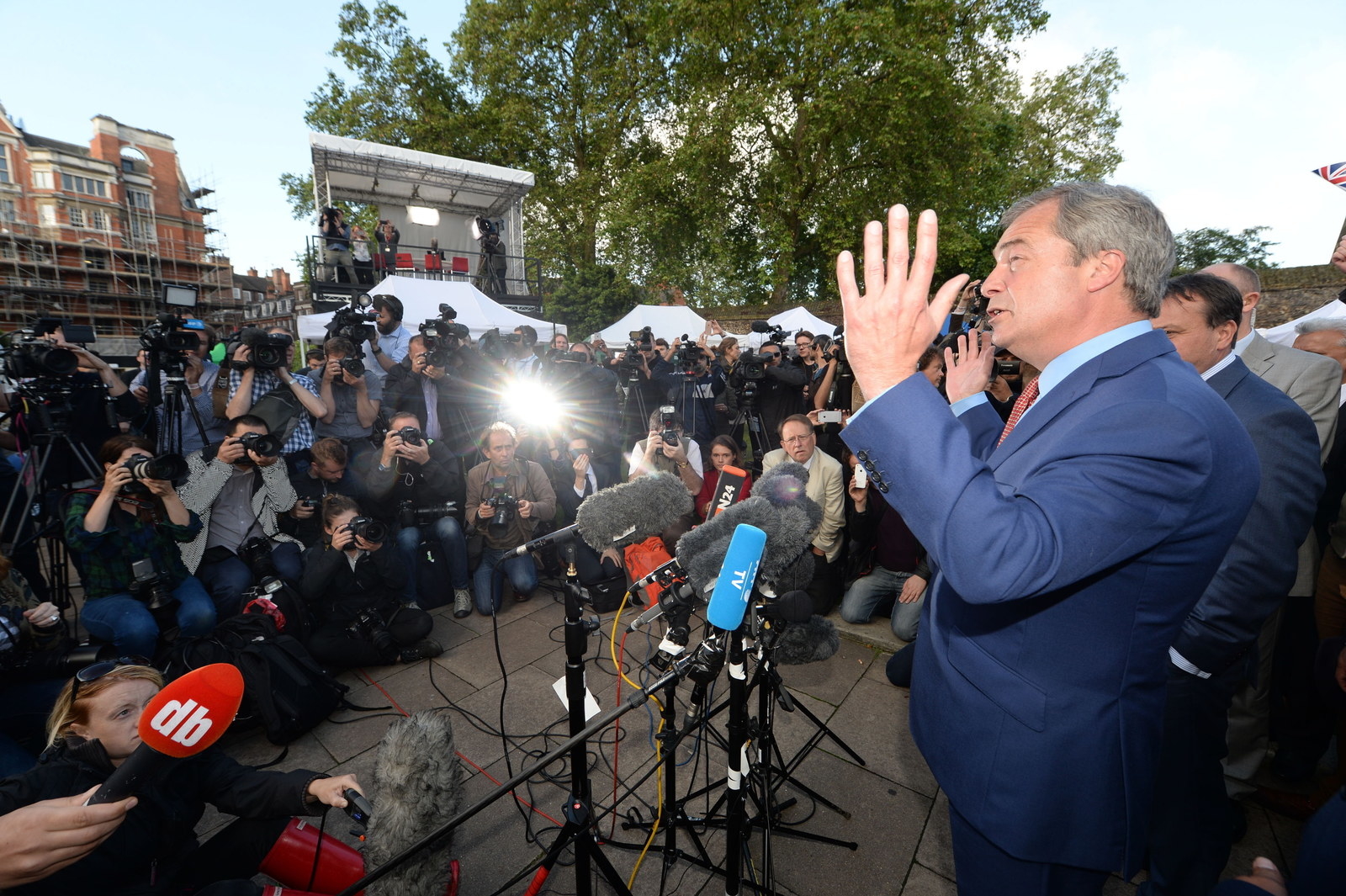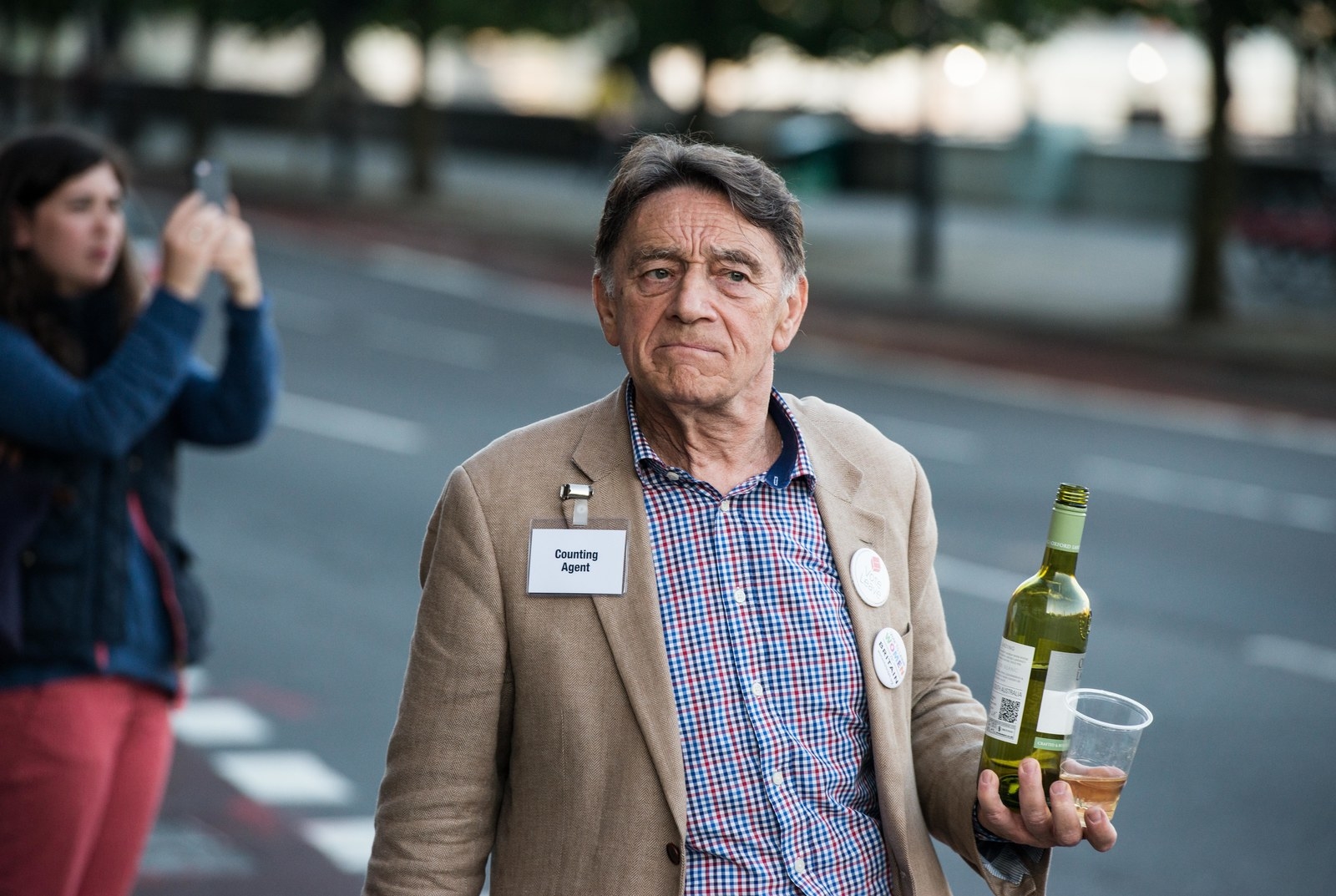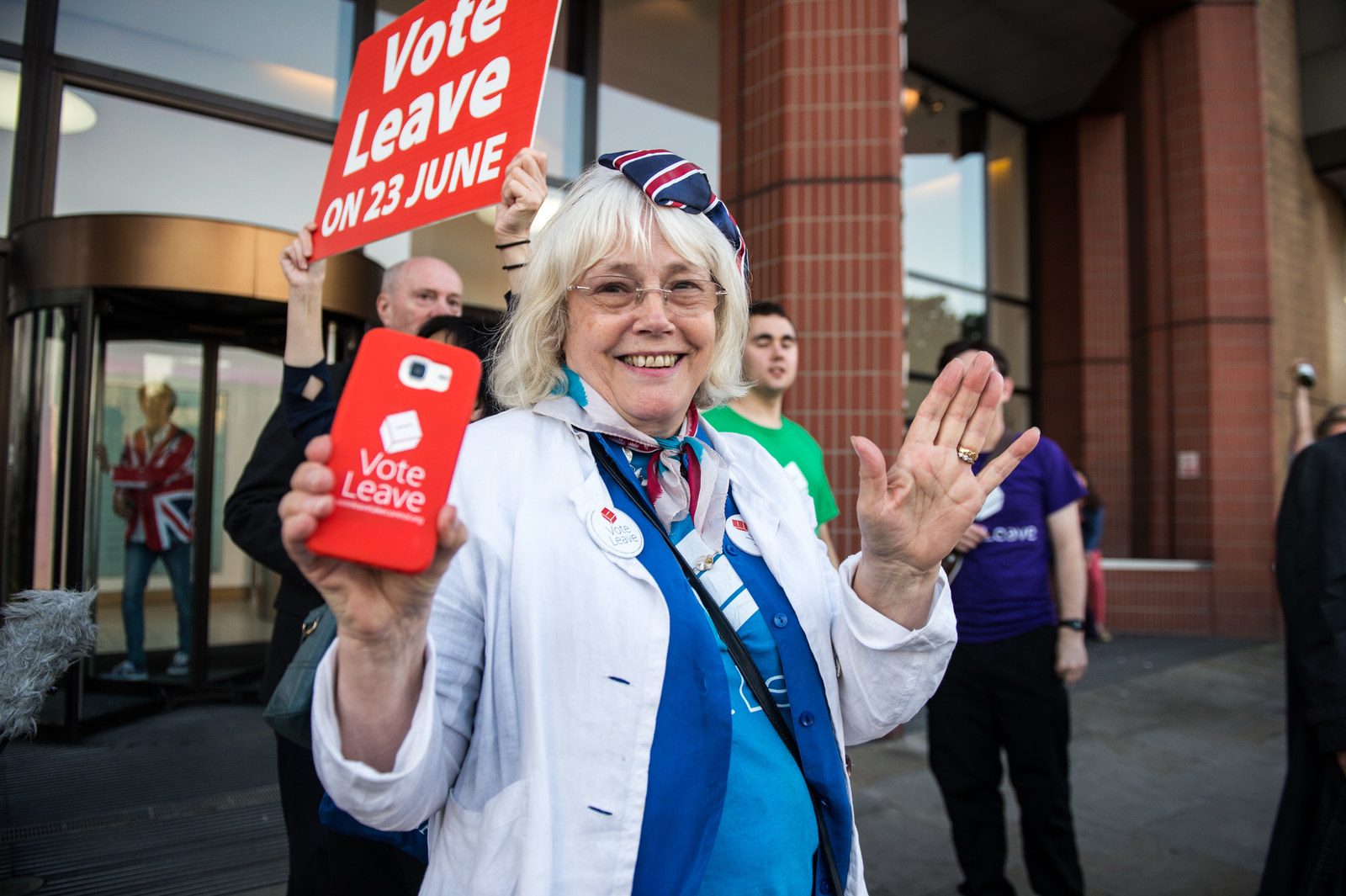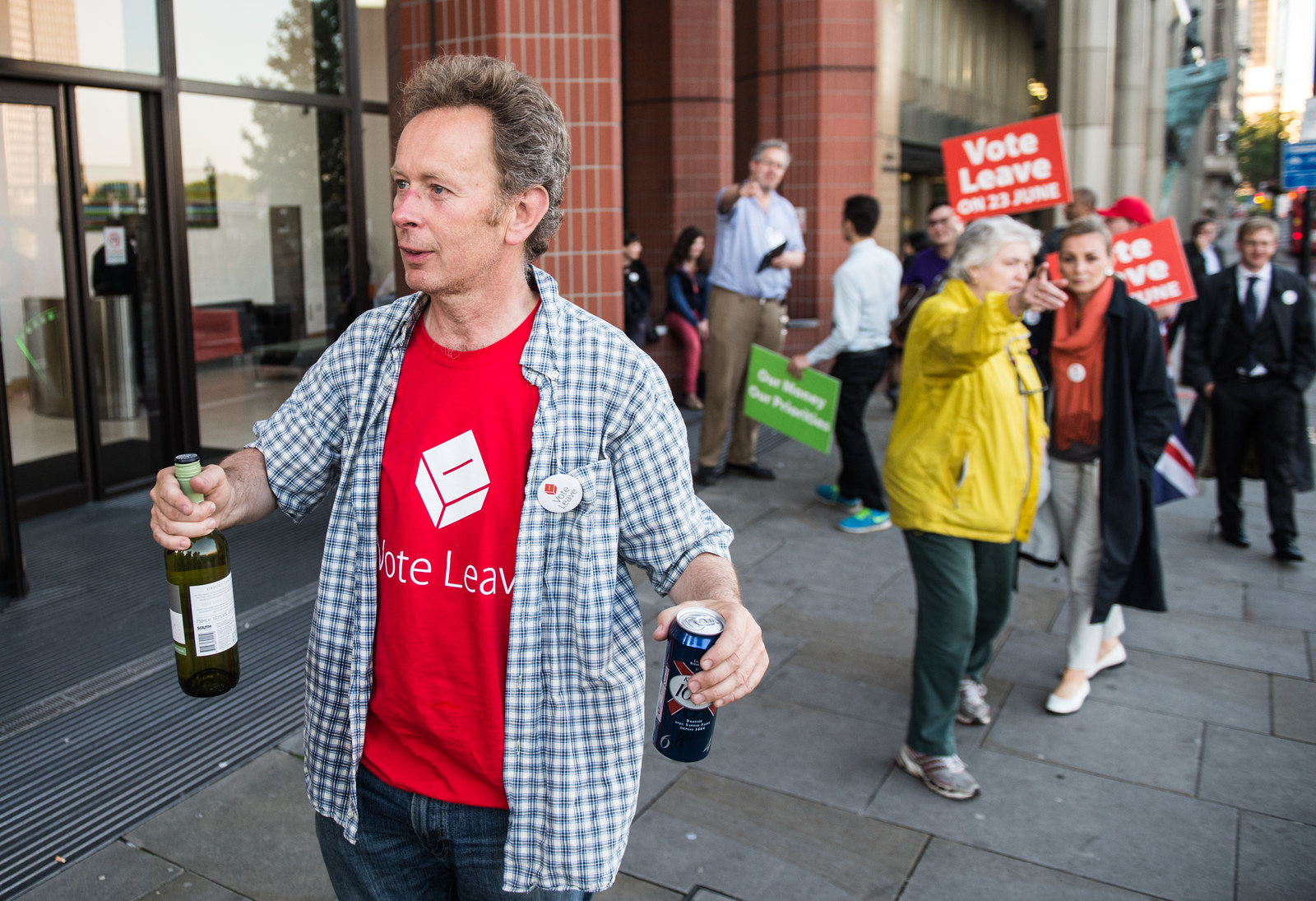 (left) A man delivers the daily newspapers on the steps of 10 Downing Street. (right) Larry the Downing Street sits outside the door of No 10.
Prime Minister David Cameron resigns outside Number 10 Downing Street in the wake of Brexit.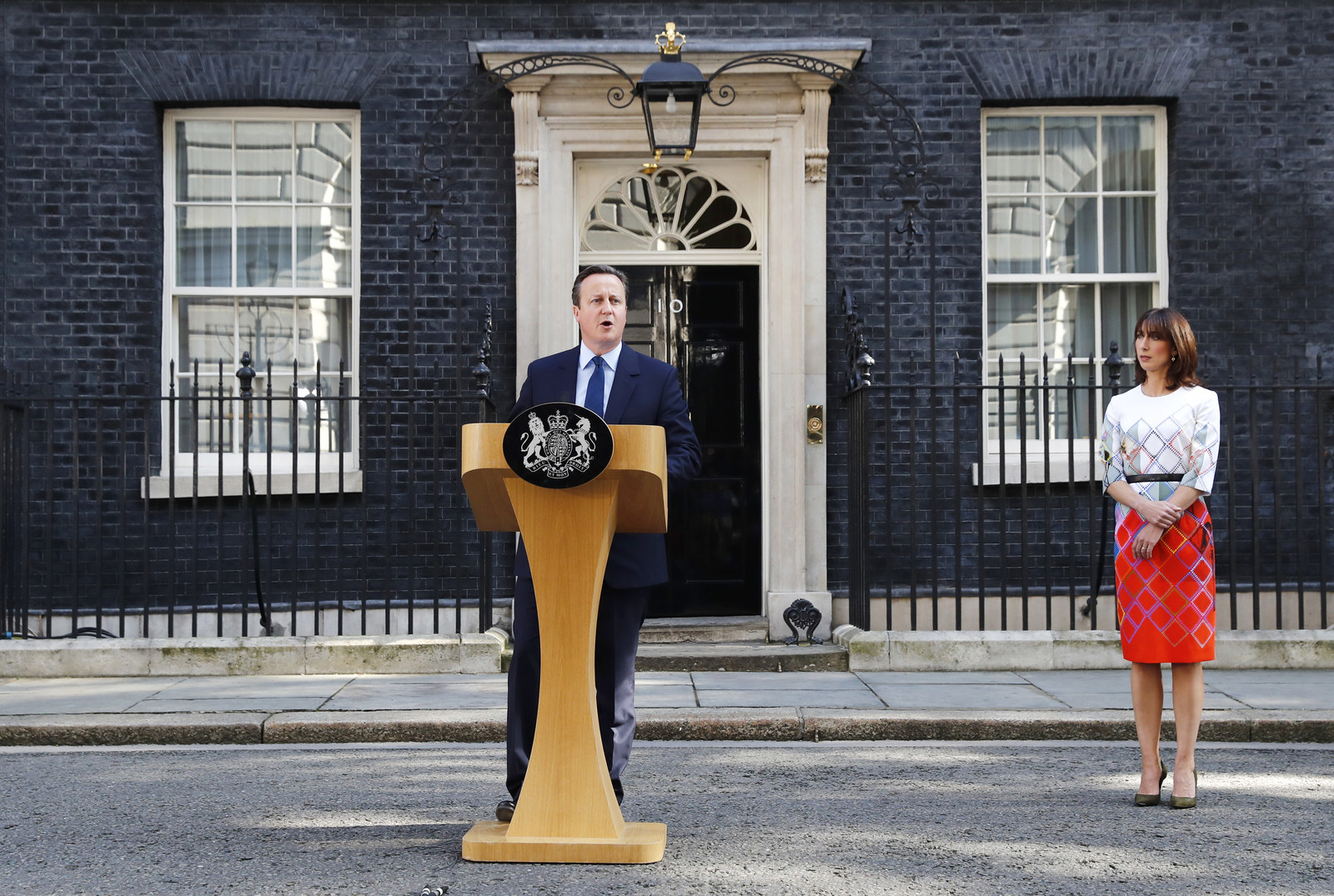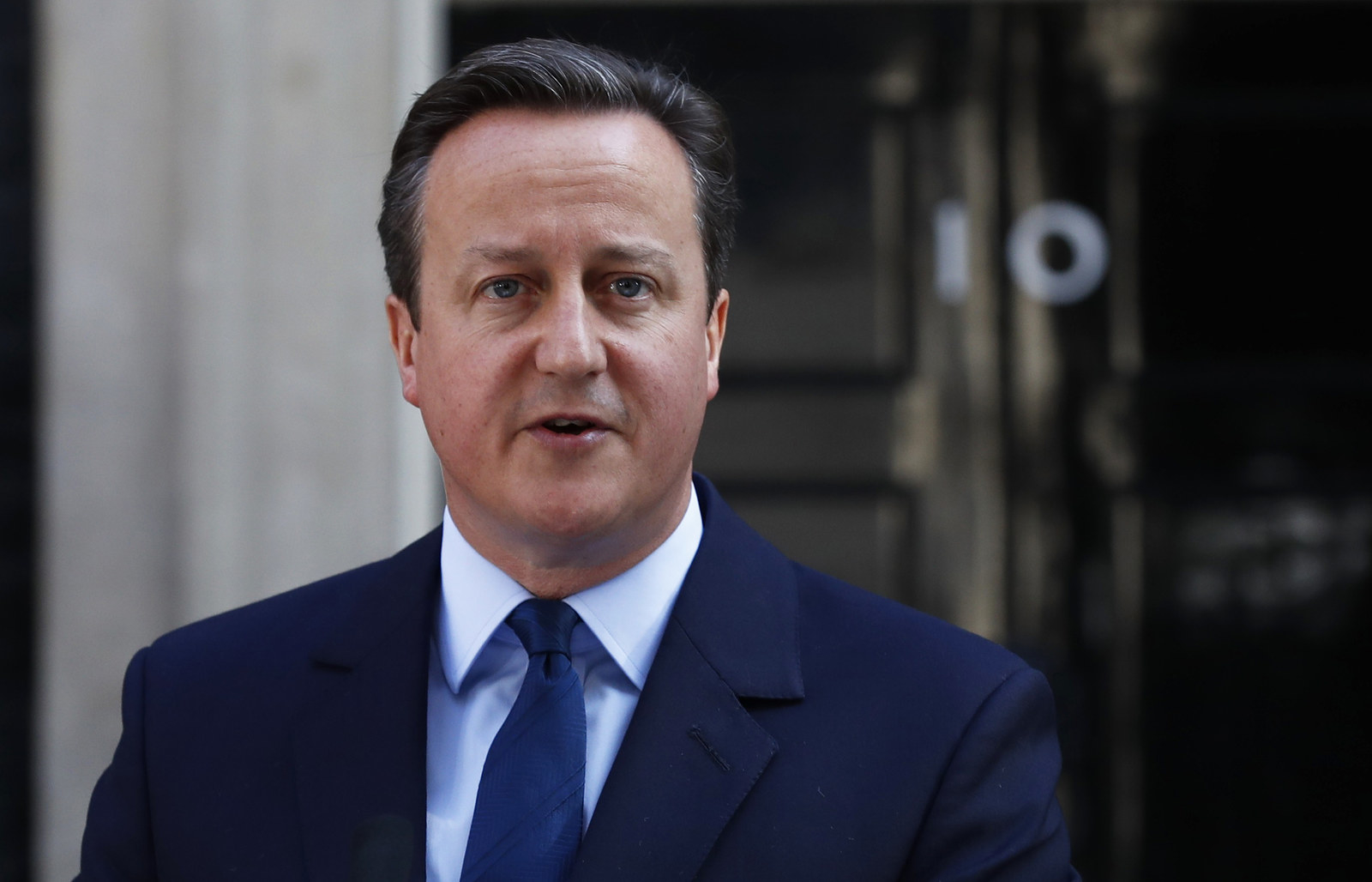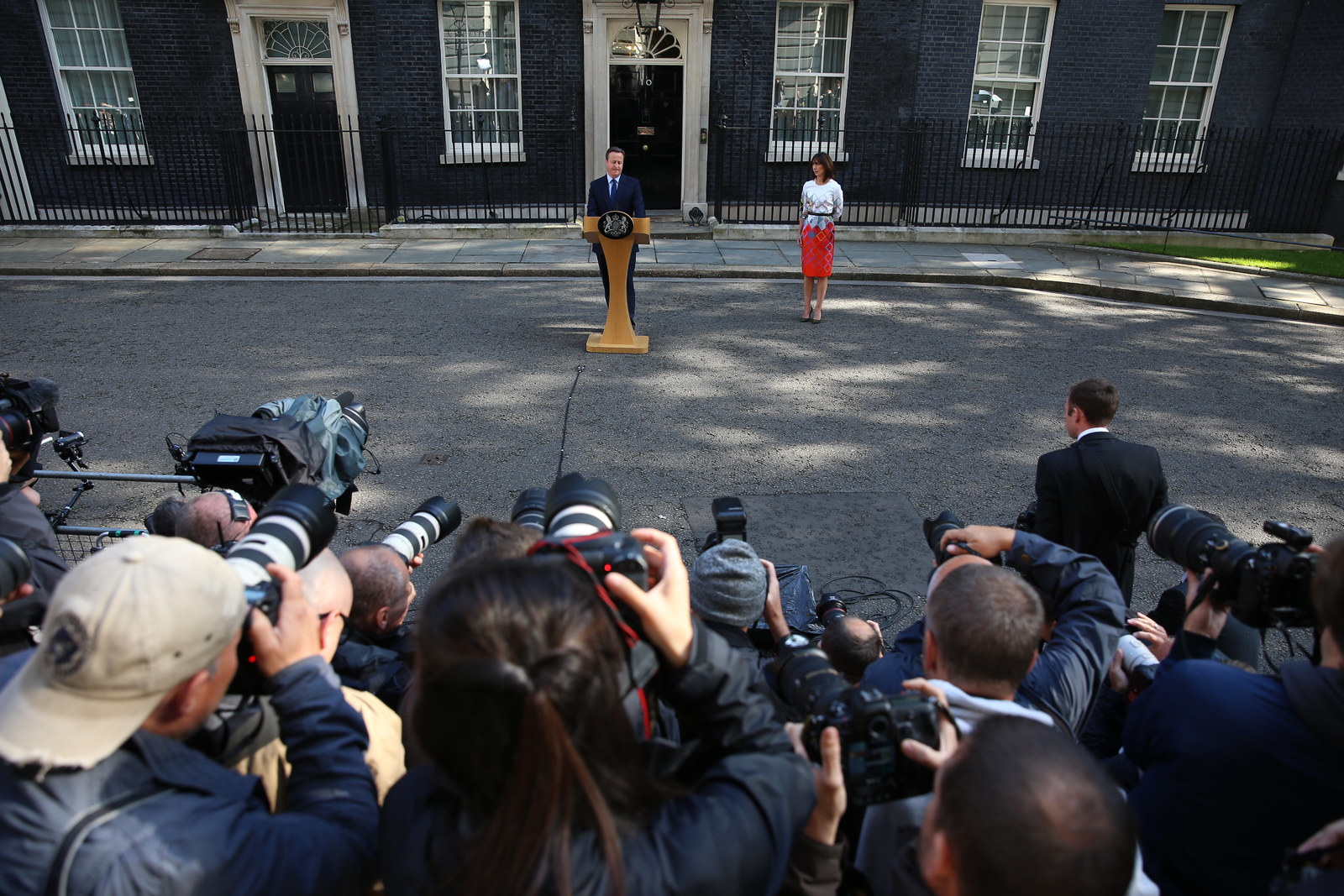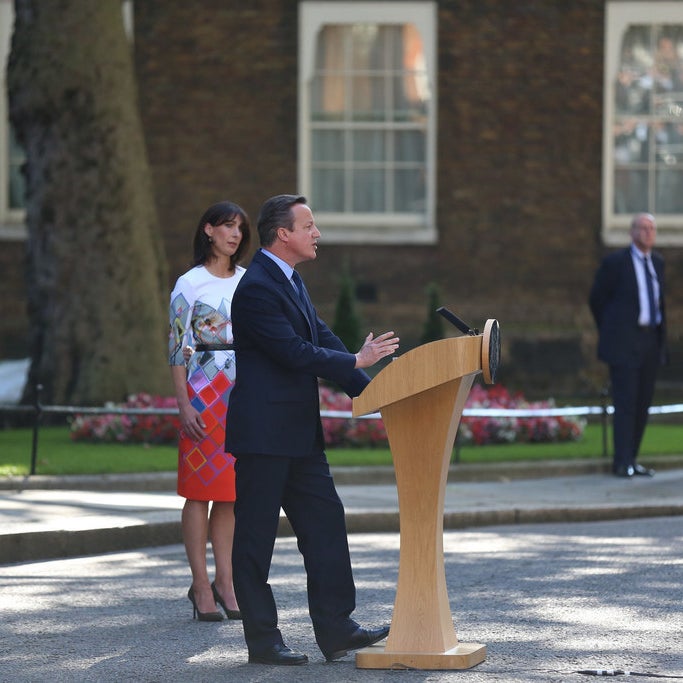 EU Council President Donald Tusk gives a statement on Brexit at the EU Headquarters in Brussels.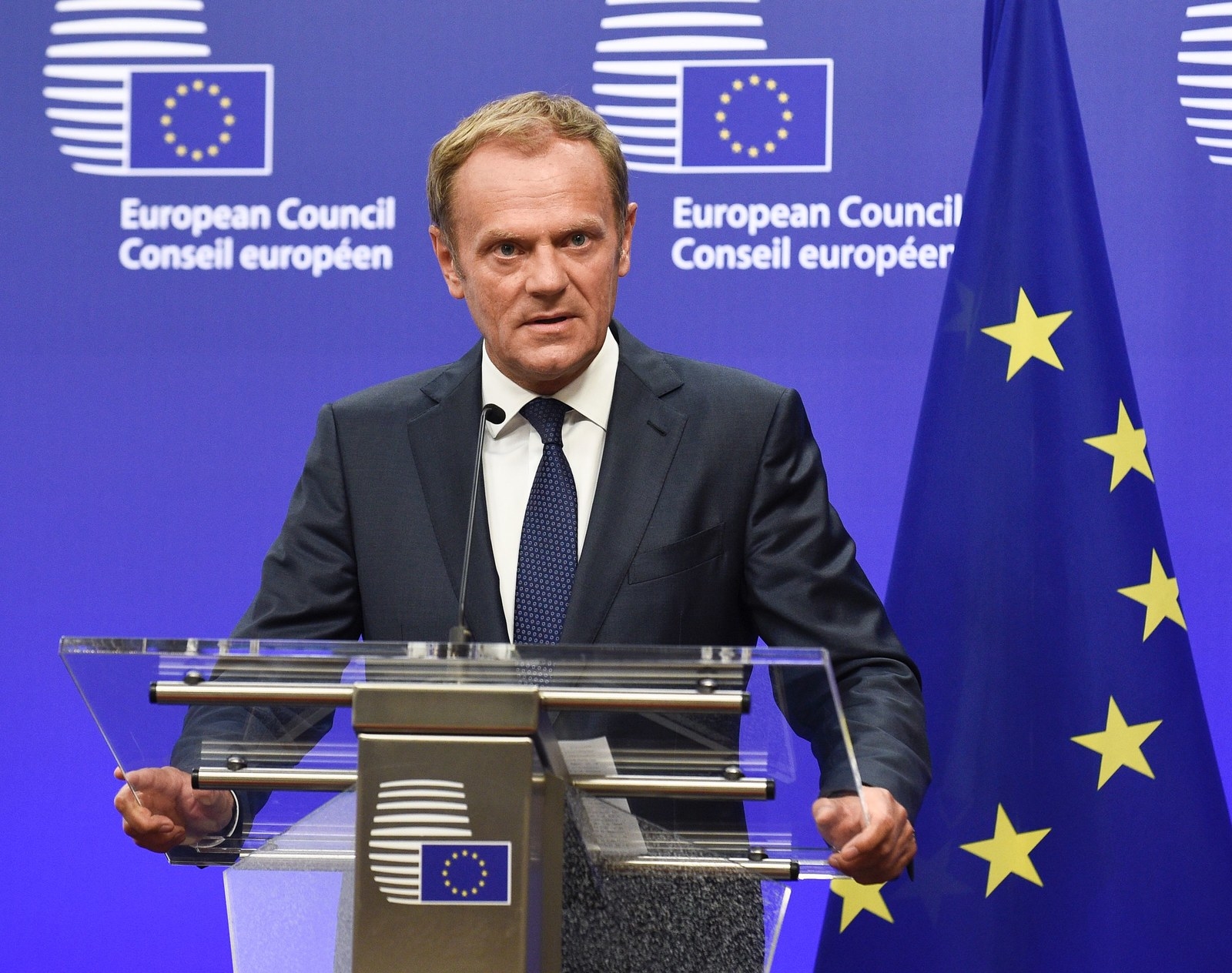 The world learns of the news of Brexit, including Tokyo, seen here.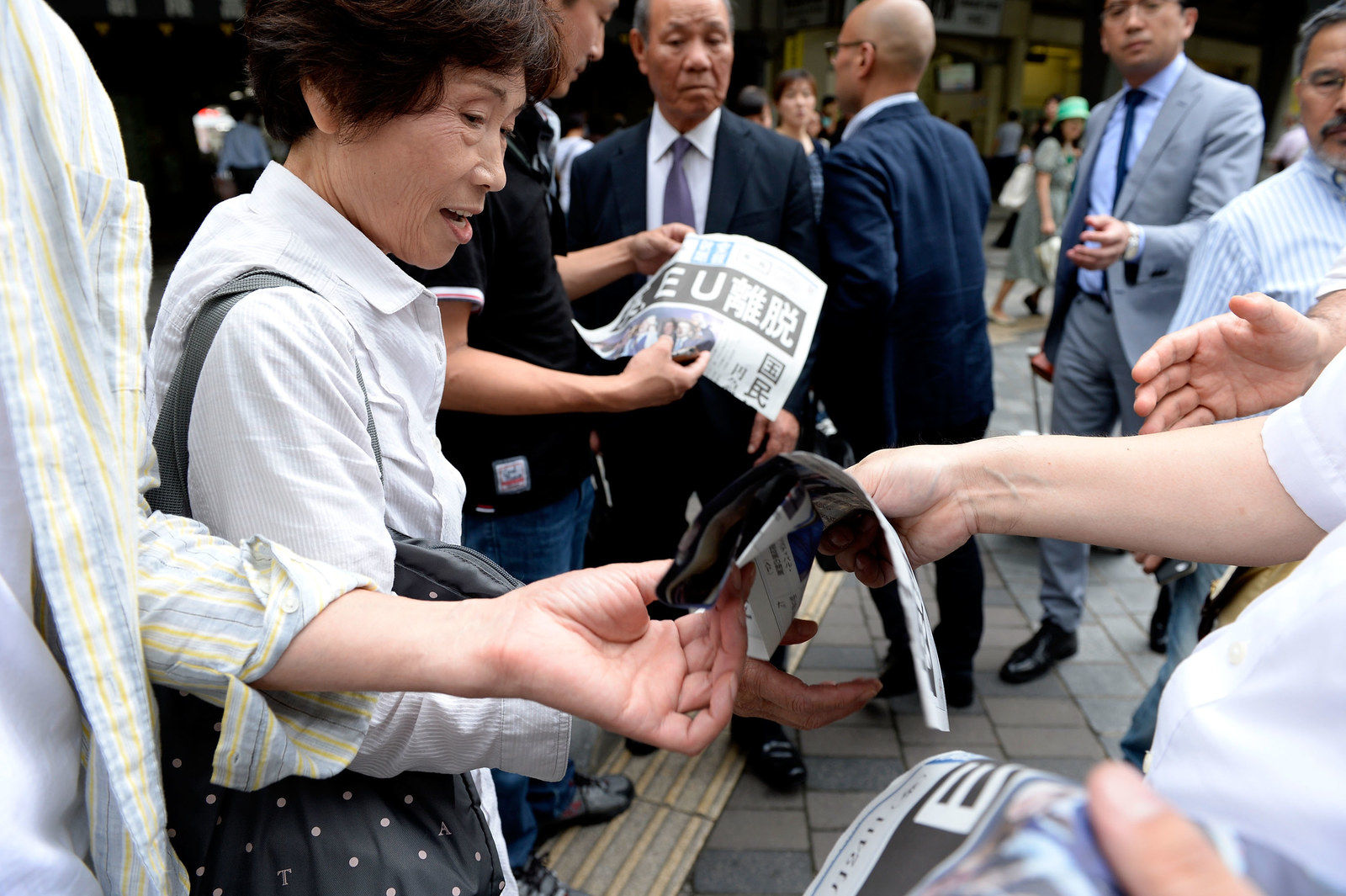 Brexit campaigner Boris Johnson leaves his home in London.
Traders from BGC Partners, a global brokerage company in London's Canary Wharf financial centre, wait for European stock markets to open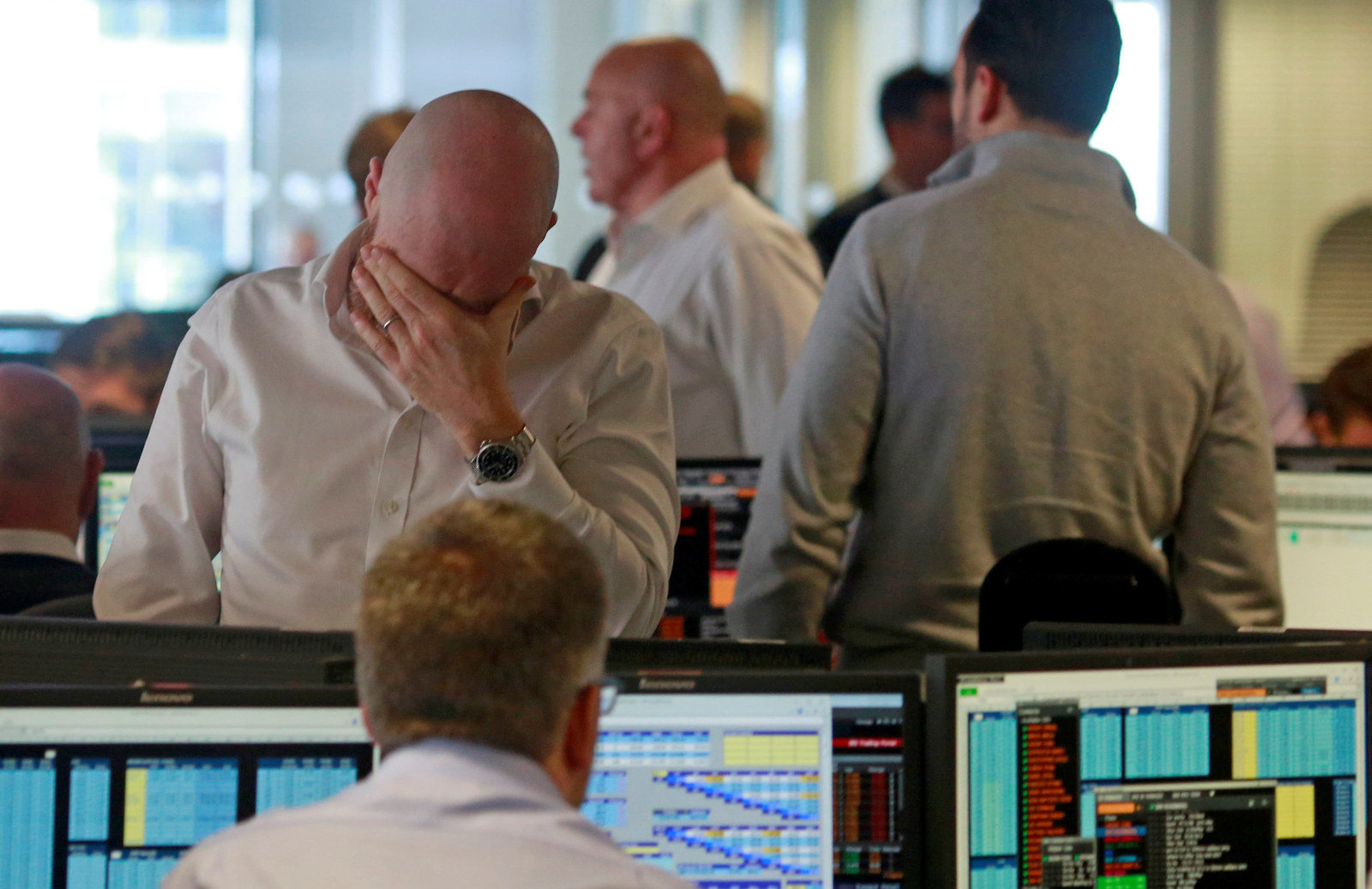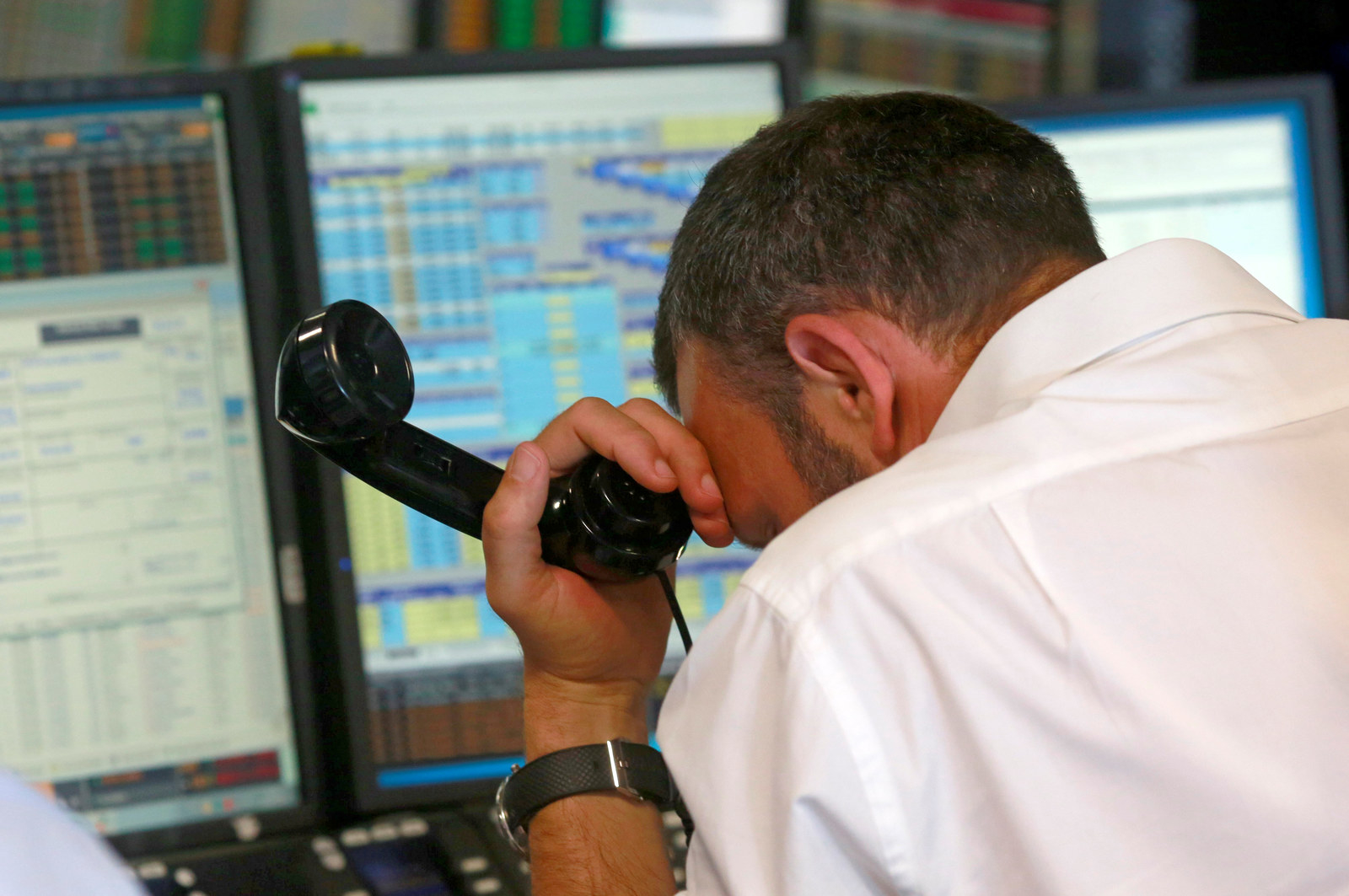 Analyst Robert Halver reacts at the Frankfurt Stock exchange.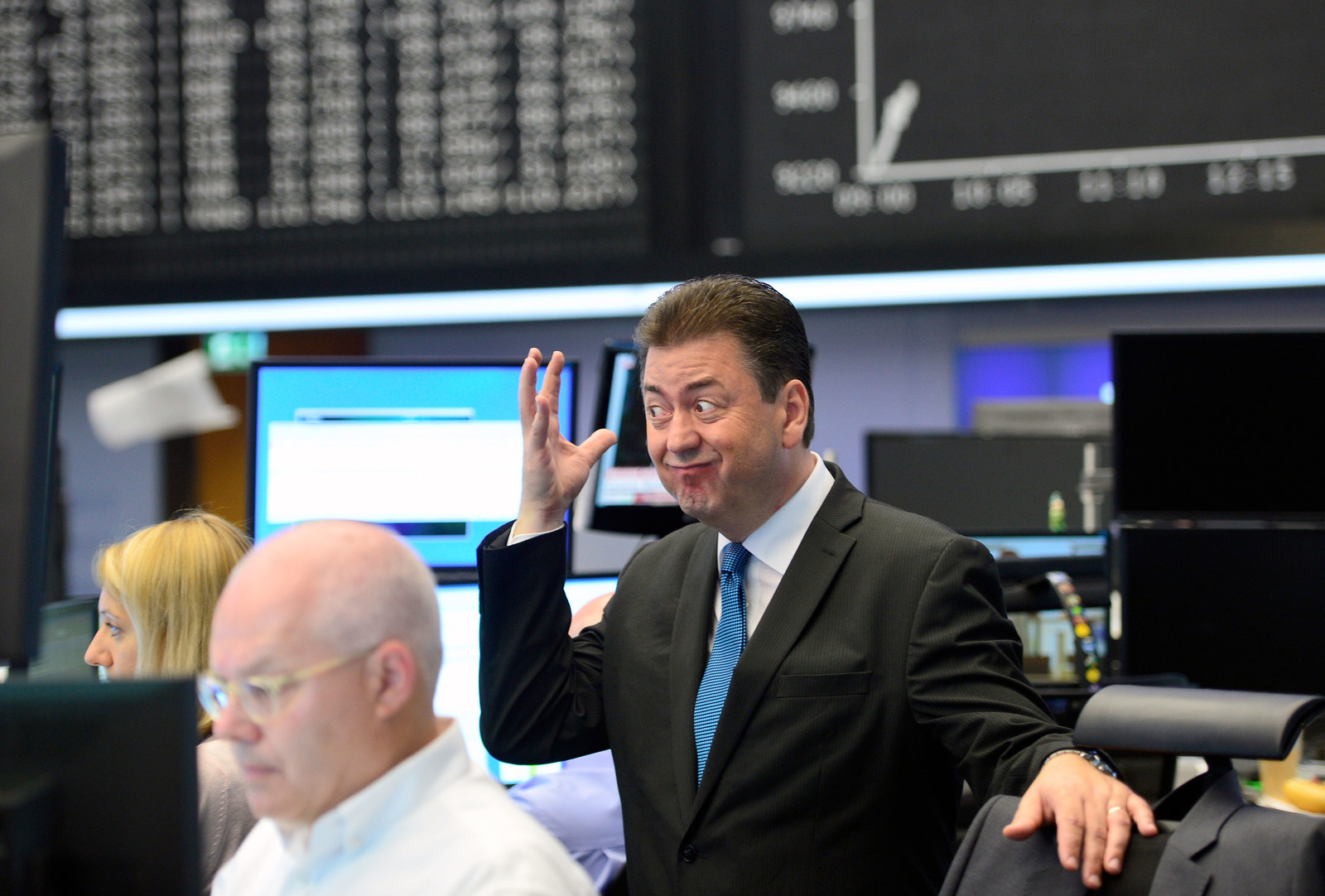 A screen displays the rate of the British pound which dropped against the US dollar after the EU referendum, seen in a trading room in Paris, France.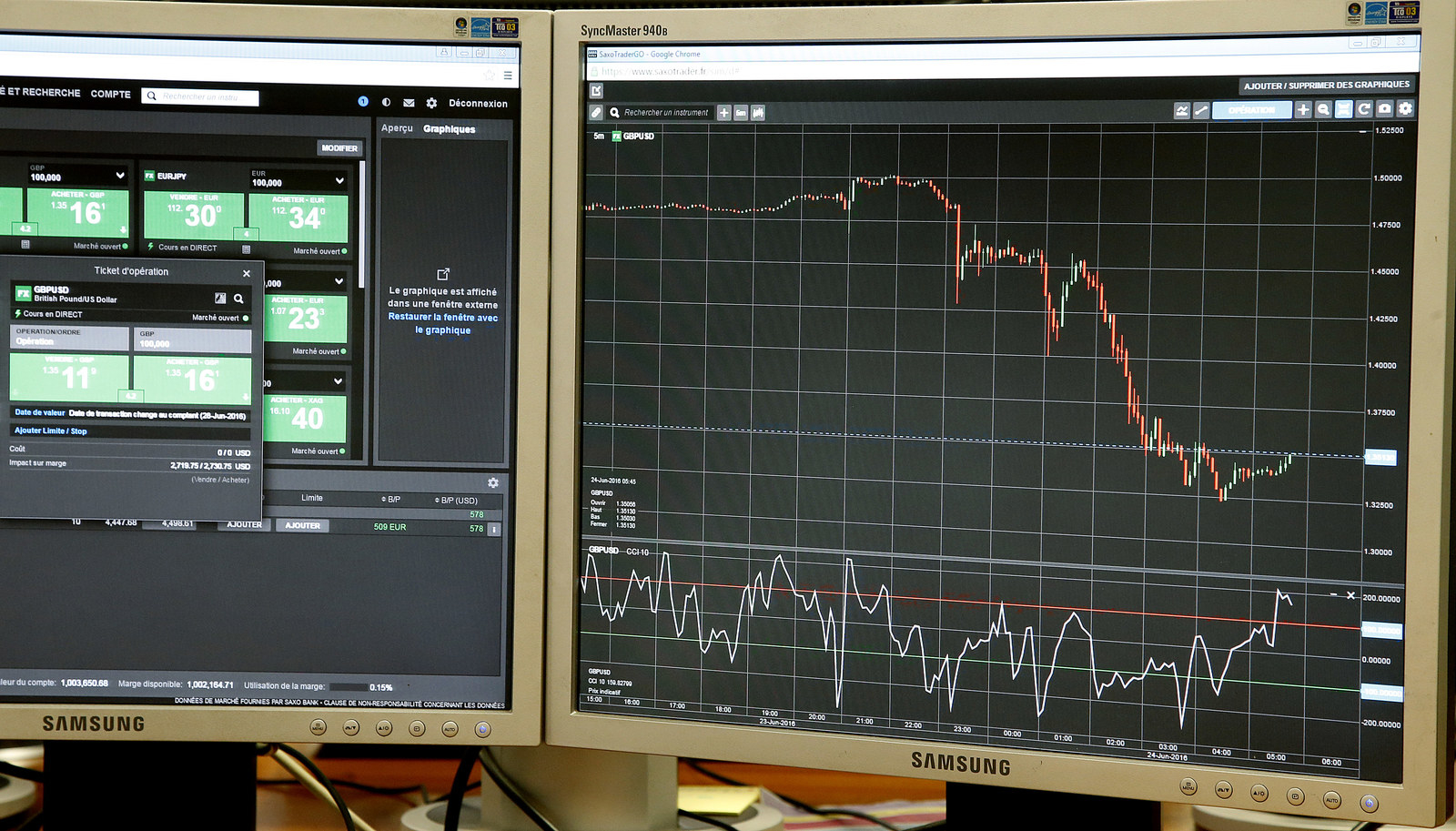 A British flag which was washed away by heavy rains the day before lies on the street in London.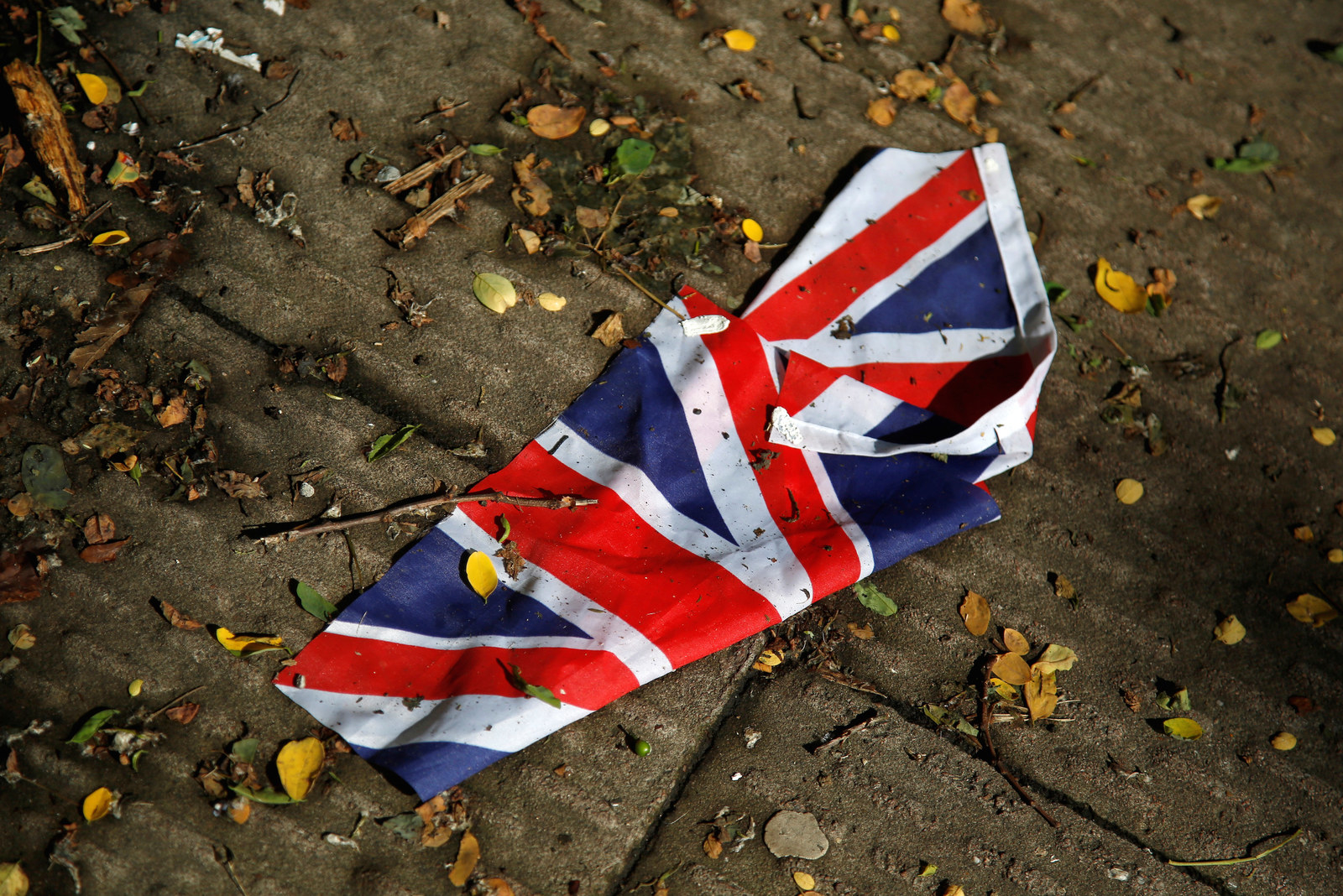 Boris Johnson MP speaks during a press conference.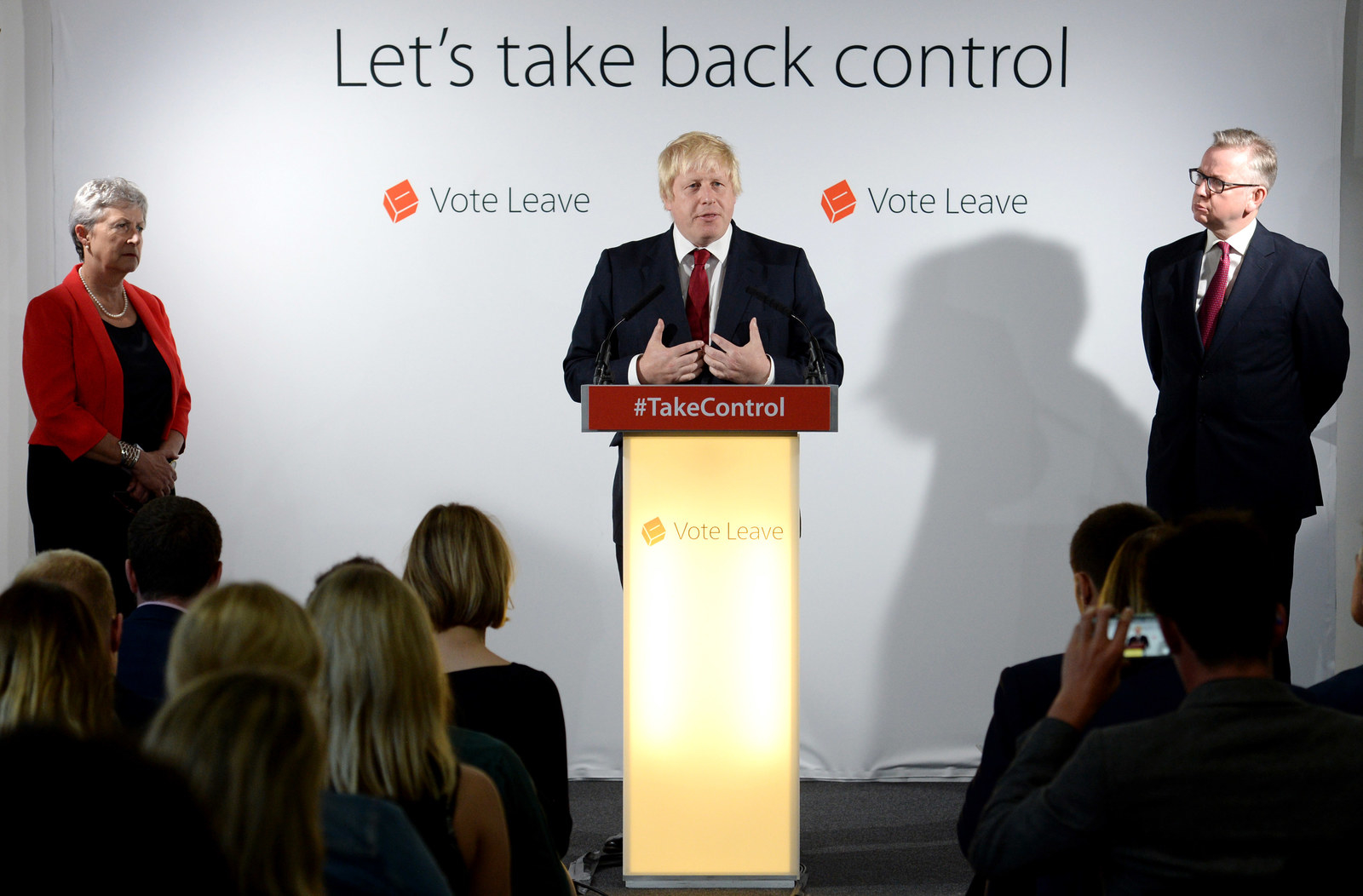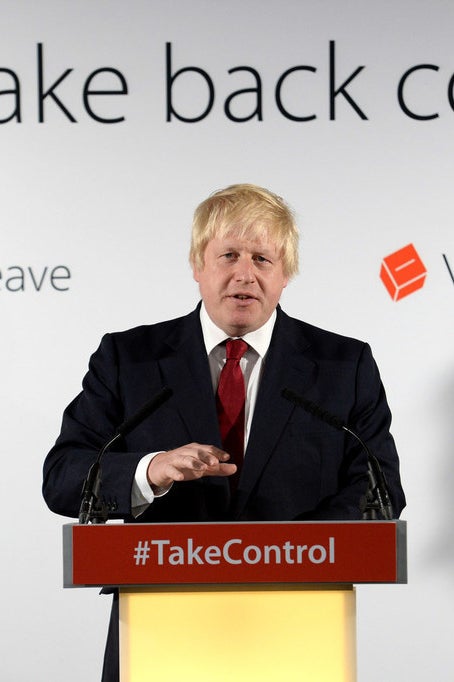 Boris Johnson MP (left) and Michael Gove (right) speak during a press conference.
German Chancellor Angela Merkel speaks to the media.
Jeremy Corbyn MP, leader of the Labour party, seen outside the Houses of Parliament.
EU council president Donald Tusk arrives for a statement on Brexit at the EU headquarters in Brussels.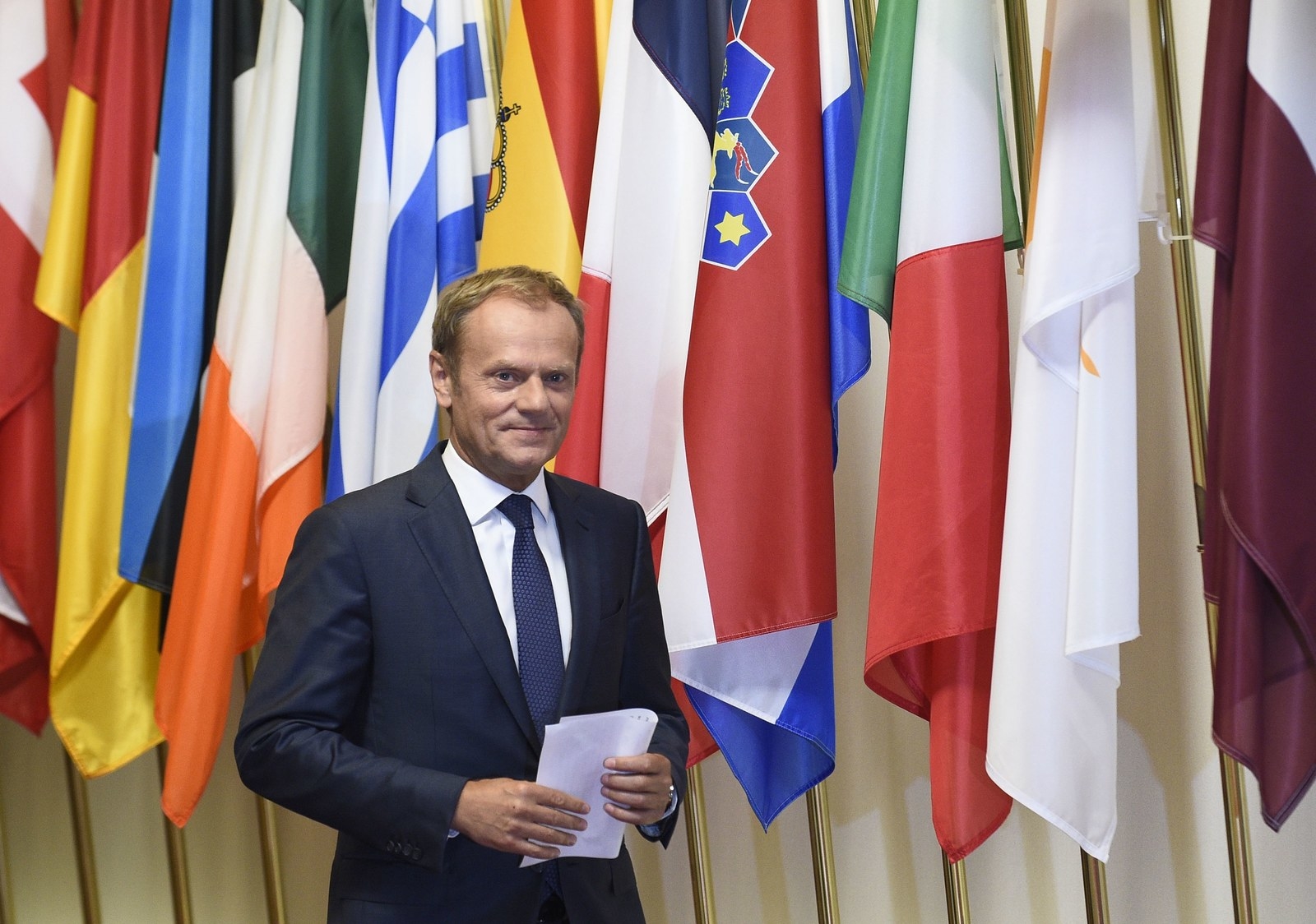 Martin Schulz (far left), Jean-Claude Juncker (centre left), and Donald Tusk (far right) at the Extraordinary Conference of EU Presidents regarding the British EU referendum.
Nicola Sturgeon speaks at the EU referendum result press conference in Scotland.