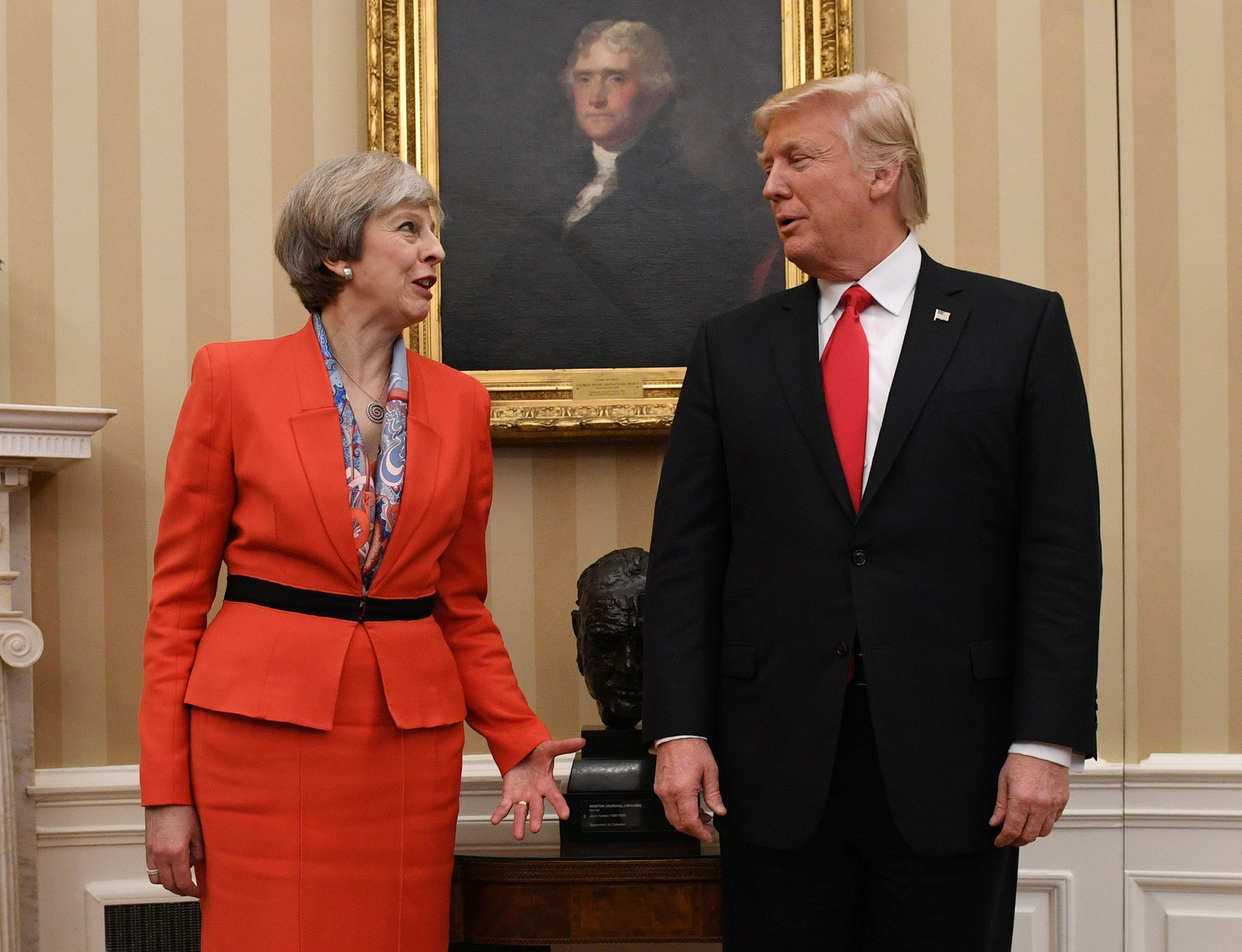 Theresa May has said there are no questions to answer over Donald Trump's mental state, after the US president defended himself following claims in Michael Wolff's explosive book Fire and Fury.

The prime minister was asked on BBC One's The Andrew Marr Show whether concerns about the president's mental state were serious, to which she replied "no".
"When I deal with President Trump, what I see is somebody who is committed to ensuring that he is taking decisions in the best interests of the United States," May told presenter Andrew Marr.

Fire and Fury, the publication of which has caused a political storm in the US, quotes White House employees as saying Trump's "mental powers were slipping", while author Wolff told NBC's Today: "I will quote Steve Bannon – 'He's lost it.'"
Yesterday Trump addressed the claims head on, writing on Twitter that he was "like, really smart", and a "very stable genius".
Asked by Marr whether Trump was "child, or stable genius", May replied: "Obviously, I've worked with President Trump on a number of issues, as we continue to work with the United States on a number of issues."
She added: "What I make of him is somebody who is taking decisions on what he believes is in the best interests of the United States. The United Kingdom government and I will take decisions here on what we believe is in the best interests of the UK."
The prime minister also said that the US president would "be coming to this country" for a long-anticipated visit, without providing further details.
In an interview with today's Mail on Sunday, Wolff says Trump is prepared to jettison a post-Brexit US-UK trade deal if he is not invited to the wedding of Prince Harry and Meghan Markle in May.