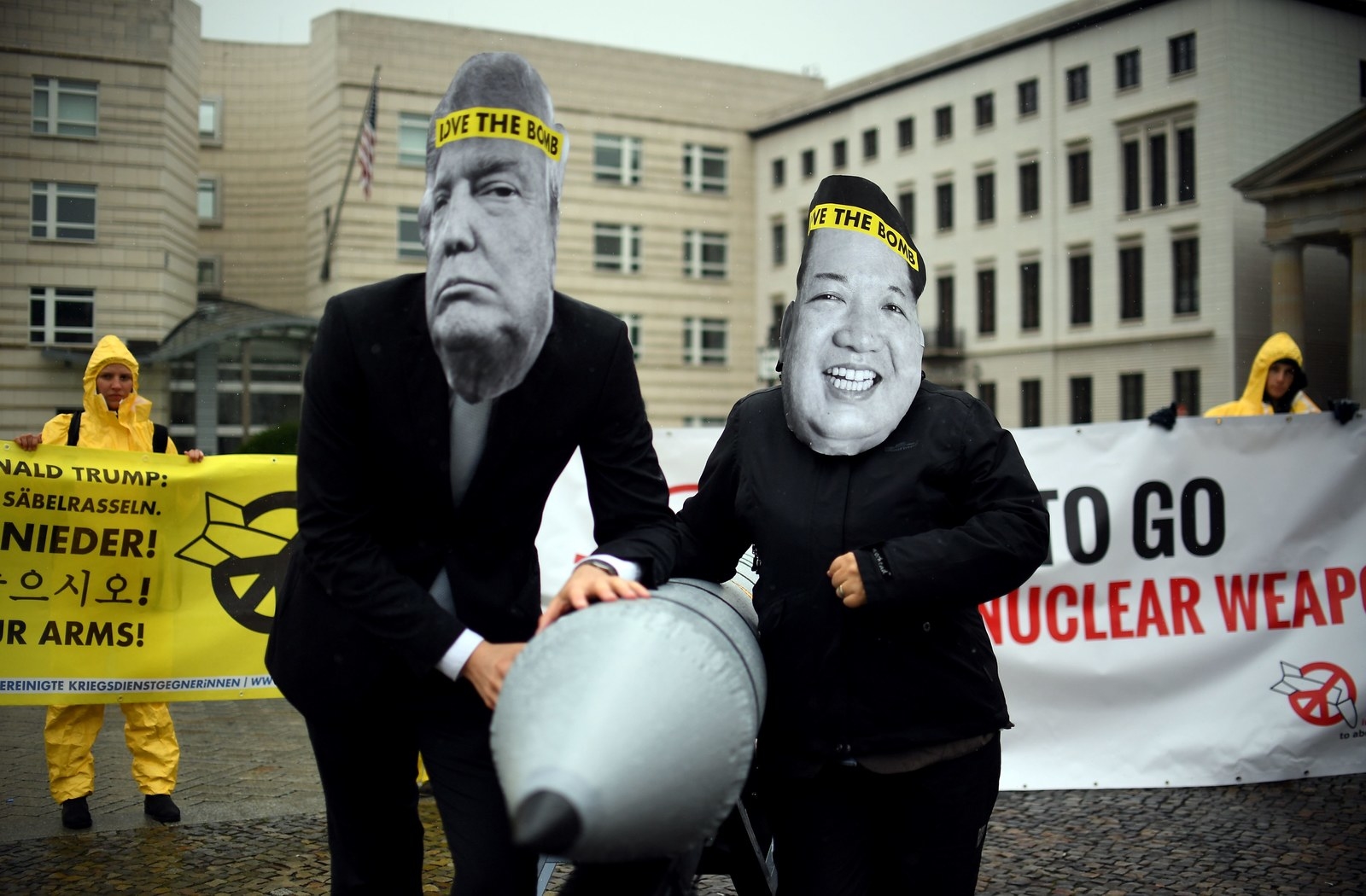 The International Campaign to Abolish Nuclear Weapons (ICAN) has been awarded the Nobel Peace Prize for 2017.

ICAN is a coalition of non-governmental organisations from more than 100 countries around the world. The award comes at a time of heightened tension between the US and Iran and North Korea over the latter two countries' nuclear programmes.
Berit Reiss-Andersen, the chair of the Norwegian Nobel Committee who announced the decision at a press conference in Oslo, said the award was not "kicking anyone's leg" when asked if it was largely aimed at US president Donald Trump.
She said ICAN was a "driving force" in efforts to "stigmatise, prohibit, and eliminate nuclear weapons", and that the coalition was receiving the award for "its work to draw attention to the catastrophic humanitarian consequences of any use of nuclear weapons and for its ground-breaking efforts to achieve a treaty-based prohibition of such weapons".
"We live in a world where the risk of nuclear weapons being used is greater than it has been for a long time. Some states are modernising their nuclear arsenals, and there is a real danger that more countries will try to procure nuclear weapons, as exemplified by North Korea. Nuclear weapons pose a constant threat to humanity and all life on Earth," Reiss-Anderson told journalists.
"Through binding international agreements, the international community has previously adopted prohibitions against land mines, cluster munitions, and biological and chemical weapons. Nuclear weapons are even more destructive, but have not yet been made the object of a similar international legal prohibition."
The committee said ICAN was helping to "fill this legal gap".
"It is the firm conviction of the Norwegian Nobel Committee that ICAN, more than anyone else, has in the past year given the efforts to achieve a world without nuclear weapons a new direction and new vigour," the committee said.

The prize, decided by a five-member panel appointed by Norway's parliament, is awarded to those who "shall have done the most or the best work for fraternity between nations, for the abolition or reduction of standing armies and for the holding of peace congresses".

Other names mentioned in connection with this year's prize included Iranian foreign minister Javad Zarif and EU foreign policy chief Federica Mogherini, the chief architects of the Iran nuclear deal that President Trump may abandon; the White Helmets, the civilian volunteers in Syria's civil war; German chancellor Angela Merkel; Saudi democratic activist Raif Badawi; the UN refugee agency; and the American Civil Liberties Union.
Previous recent winners include Colombian president Juan Manuel Santos, education activist Malala Yousafzai, Barack Obama, and the European Union.