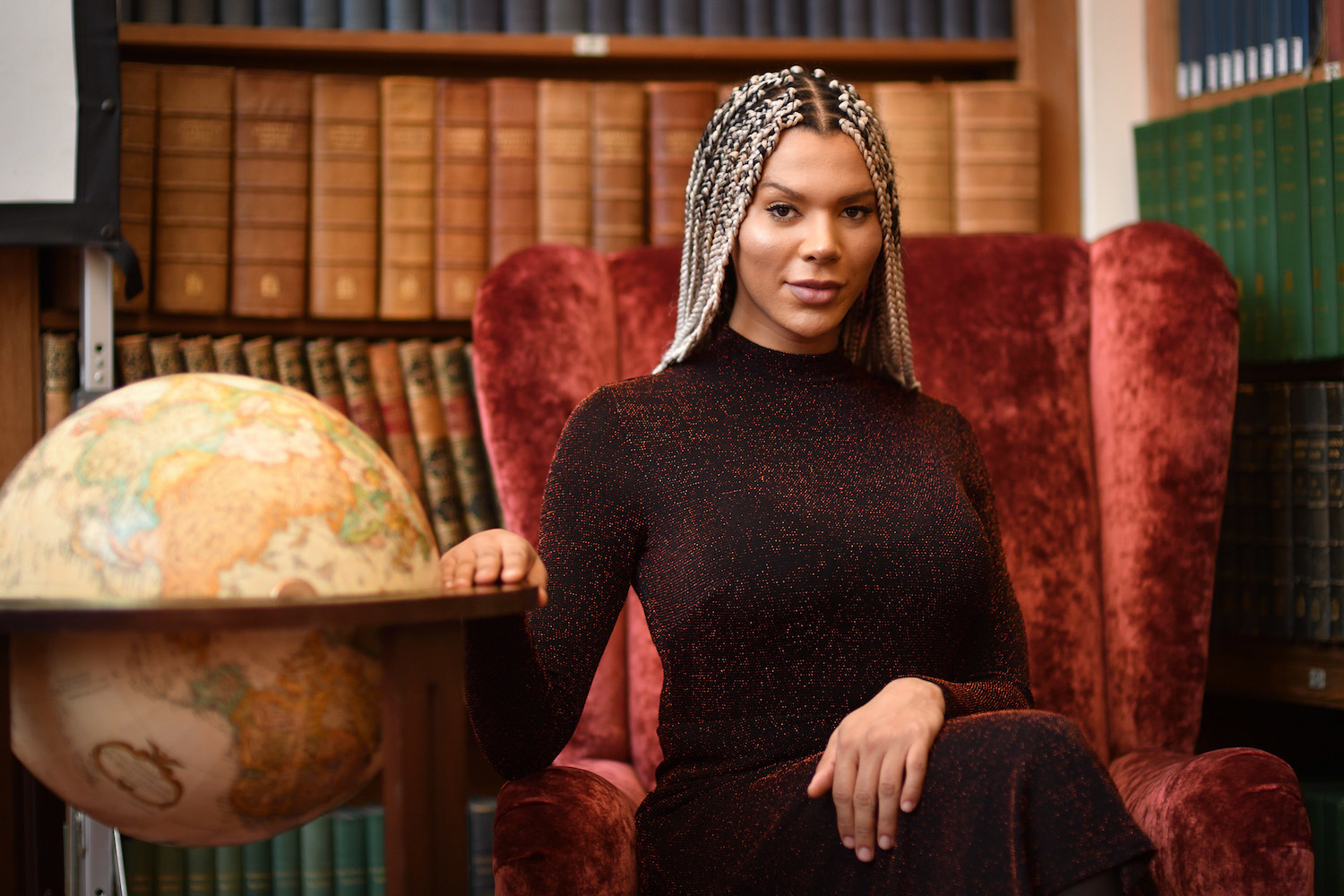 When asked to describe what sort of year 2017 has been for her, Munroe Bergdorf considers the question for a moment before settling on the word "formative".
It's been a year in which the model and activist became a public figure and a spokesperson of sorts for a range of issues surrounding race and gender. But her public profile has come via what she calls a "horrendous" media storm, and she has also faced a barrage of racist and anti-trans abuse on social media, something she has continually highlighted and called out online.
"Nobody can prepare anyone for being the subject of a media scandal. I can't really put into words how horrendous it was," she tells BuzzFeed News. "Just the fear for your life, and the fear for your loved ones."
In late summer, Bergdorf, a model and DJ, was chosen to front a campaign for L'Oréal in the UK, becoming the first transgender woman to do so. But days later she was sacked, after the Daily Mail published a Facebook status she had written in the aftermath of the far-right rally in Charlottesville, Virginia, in which she called on white people to "admit their race is the most violent and oppressive force of nature on Earth".
Interview after interview followed, as did new modelling contracts with other brands. Bergdorf, 29, now has a vast social media following and is a regular guest in TV studios and on panels.
"I get asked a lot about whether I'm OK, how I'm feeling, how work is going, what do my parents think, and I think there's a lot that's just gone on and it's impacted upon a lot of aspects of my life," she says, pausing only slightly before adding: "I don't know, I think it's been a good year and a bad year."
Bergdorf, who lives in London, says that dealing with the new public profile has been a "huge adjustment".
"Mostly I feel that if I can get through 2017 I can do anything; it's very much like that meme – 'If Britney can get through 2007, we can get through this.'"
"It's been very, very difficult to deal with. I've had moments where I feel like I can take on the world, and I've had moments where I've just wanted to stay in bed, but I haven't really had that option, because I don't have that option now of having a normal job," she says. "I'm not really an unrecognisable person – there are not a lot of people that look like me – so it's difficult in some ways. I don't really have any other option but to carry on."

On a personal level, she says, the events of this year have "impacted everything – my relationships, dating, and I'm in an open relationship anyway, but it's tricky, it's really tricky."
Speaking out can be a lonely experience, she says. "I mean, of course when you've got literally the whole media of the world painting you as this renegade woman, you do start in your private moments thinking, Well, am I this person? It's scary that the media can be so powerful and so consuming. It is very difficult – we all have moments when we're completely alone, when we're by ourselves, when it all gets a bit much, so yeah, I had a little cry every now and again, but I get over it."
Bergdorf says she feels "a big responsibility for being a voice for the voiceless", and not just regarding race.
"I've got 12-year-old transgender kids messaging me saying, 'Can I talk to you? My parents are trying to stop me from transitioning,'" she says. "And to me that's just such a crazy concept that you're not listening to your child – that's all you can do when you've got a trans kid."
Although she says "nothing surprises me when it comes to the British press", Bergdorf is critical of a recent media focus on the issue of transgender children.
"I was a transgender child. Trans kids aren't kids forever – they turn into transgender adults, and I just think how this is going to be screwing up the future adults of tomorrow, stopping them from succeeding and becoming the best humans they can be," she says.

Overall, Bergdorf says she does "feel a lot of pressure because there're a lot of people that do relate to what happened to me, and I do sometimes feel overwhelmed. But mostly I feel that if I can get through 2017 I can do anything." Laughing (which she does a lot), she says: "It's very much like that meme – 'If Britney can get through 2007, we can get through this.'"
And she adds: "I'm more than willing to take on and utilise the platform I've been given, because I didn't really ask for the situation."
Bergdorf is a passionate speaker. (At one point in our interview she pauses, briefly, to say: "Tell me if I'm talking too much.") But she says the platform she now has, and how she expresses herself from it, has issues of privilege wound up in it.
"I've found it a little bit insulting when people say, 'Oh, but you're so articulate, and it's easy to listen to you.' It's easy for people to listen to me because I don't have a south London accent, or an east London black accent, or what a white person would normally associate with black vernacular," says Bergdorf, who was raised in a well-off area in Hertfordshire and studied media and English at Brighton University.
"It's unfortunate that that has been a reason for white people to listen to me. That's why intersectional feminism is so important – there are so many aspects of my identity that are part of why I was able to turn this into a positive. But, say, if I was working-class, if I was in south London with the accent, if I was darker-skinned, then would I still have been listened to? I don't know if I would have."
She adds: "So I just need to really bear that in mind, and make sure I do everything that I can to pull up people that are going through the same thing as me, because it wasn't just about me, it was all of us."
"I just want us to be open and honest, and for people to realise it doesn't make you a bad person if you hold racial bias, because that's what society conditions you to do. Acknowledging it, and making sure that you don't act on that bias – that makes you a good person."
Bergdorf's original comments on white privilege have been debated, defended, criticised, and misunderstood since she made them.

It's a debate that to some extent continued at home. Explaining the fallout to her parents – one of whom happens to be white – was "a bit of a tricky one".
"Dad got it immediately because he's black, but my mum…" She pauses. "This is the thing – when I say 'racist people' or 'people that benefit from racism', I don't mean that they are bad, evil, you know, Confederate flag–flying Ku Klux Klan members. I don't think that. I'm talking about everybody – every single day – who holds racial prejudice, which is everybody. But only certain people, aka white people, benefit from such systems, and prejudice takes many forms.
"Even my mother is going to hold certain prejudices and not understand racism, because she's not black, she's white. And I gave the example that I've got more privilege than a dark-skinned black woman because I'm mixed-race, and that gives me certain privileges when it comes to beauty standards or what society considers to be more beautiful, hair that's considered to be more aspirational. It's probably going to be easier for me to get a job. And I explained that to her and she was like, 'Well, yeah', and I'm like, 'That's basically what I'm saying.' When I said all white people are racist, I'm saying that all white people benefit from racism. And if you aren't actively trying to dismantle or even acknowledging it, you are part of the problem."
Bergdorf says despite everything, she still can't understand why what she said caused such an uproar in the first place. "Because for me this is just information I've known for a very long time, and a lot of people have known in the world for a very long time too. I think it just shows how little we are talking about social disparities when it comes to race, and so many people are just really oblivious."
She points to a recent example in an appearance on ITV's Good Morning Britain, where, discussing the racist abuse she has suffered, she twice said the n-word, angering the presenters and viewers who, ironically, complained on social media.
"People were more upset with the fact that I said it than the fact that I'm being racially abused, and that's what I'm talking about. So we seem to have an inability to speak about race, and anytime that someone does it's a case of 'shoot the messenger'. So for me it's just been a formative year, and it's opened my eyes a lot to how far we have to go, and how much we have to do when it comes to race and gender, and how we even interact with each other."
She adds: "I'm just trying to stay on track, really; ultimately all I want is for everybody to get on, but I feel for us to do that we need to acknowledge that we're all different, and there is a societal system in place that allows certain members of society to thrive."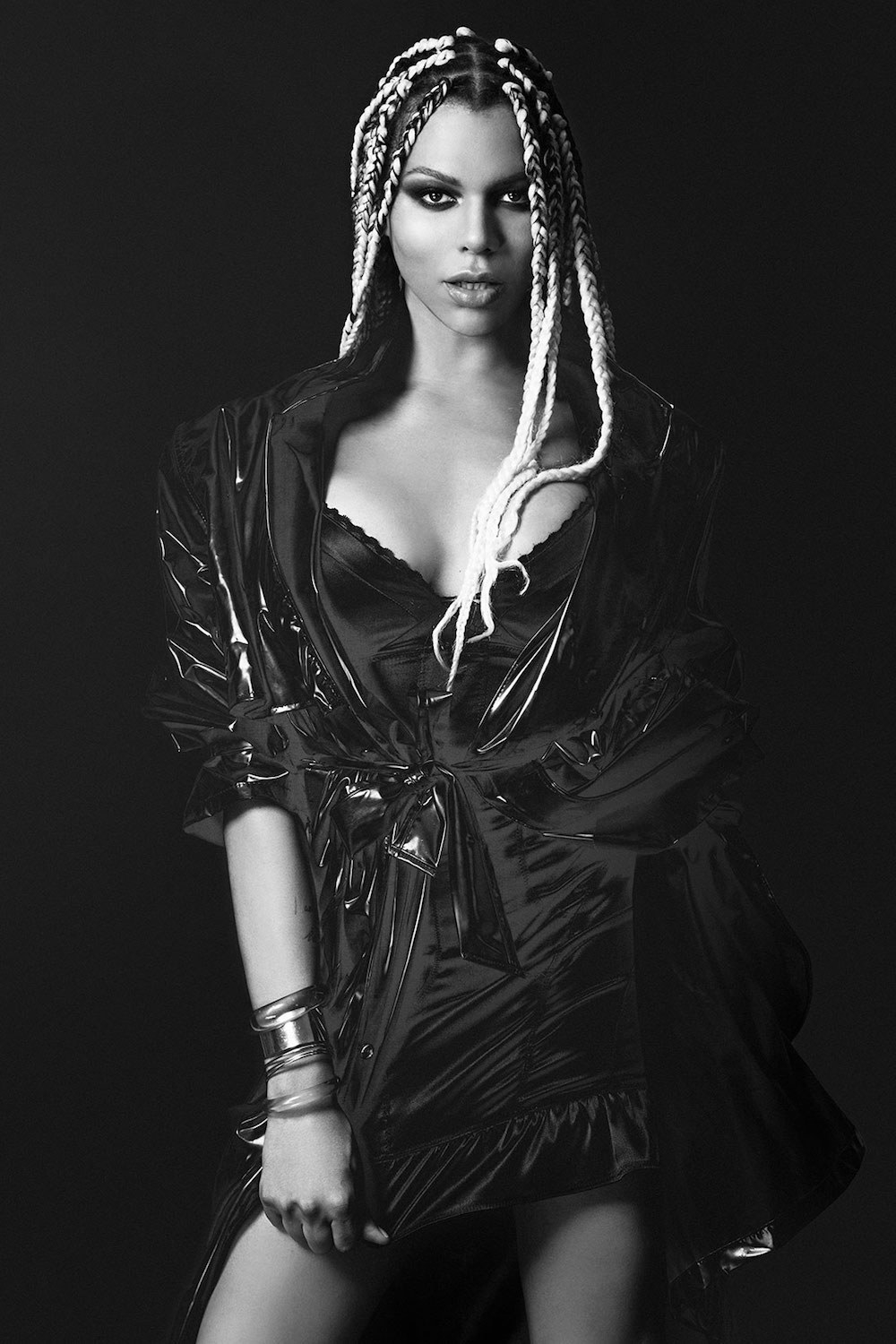 In addition to her activism, Bergdorf continues to work in the beauty industry. She says no one from L'Oréal has contacted her since she was sacked, and she's adamant she would never work with the brand again: "Oh my god, absolutely not."
In hindsight, she says it was never a good match, and was part of a "massive learning curve for me as well about who I involve myself with". She now extensively researches any brands before she works with them, as part of a deliberate effort to improve representation in the beauty industry.
Things have visibly changed already. "One thing that I've noticed that's amazing, that's come out of all of this: When I'm hired for a shoot, the cast and crew is always super diverse now. Before, when I went into shoots, it was always white. Everyone was white all the time, apart from one girl to maybe help fix my braids – half the time not really, just a white guy there with a pot of serum.
"I did a clip the other other day and they had trans people, they had black people, there were all kinds of people behind the camera as well as in front of the camera, and that's what we need to be striving for. We need to not be seeing demographics as just consumers – we need to see it as a holistic experience, and people need to be part of the process making it."
That is ultimately why she remains part of the beauty industry – "to make it better". "I do feel like these types of situations are teachable moments. I do feel like we're getting better at understanding what true diversity and representation entails. Within the beauty industry, that is – society has a long way to go."
Looking forward, she says her "hope for next year is we continue to have discussions about race, without people being vilified. I just want us to be open and honest, and for people to realise it doesn't make you a bad person if you hold racial bias, because that's what society conditions you to do. Acknowledging it, and making sure that you don't act on that bias – that makes you a good person. And also, I hope that Donald Trump either gets impeached or people don't vote for [the Republicans] in 2018."
And will she protest if the US president makes his expected visit to the UK next year?
"Hell yes."