The families of Viola Beach, the British band who died in a car accident in Sweden in the early hours of Saturday along with their manager, have paid tribute to them.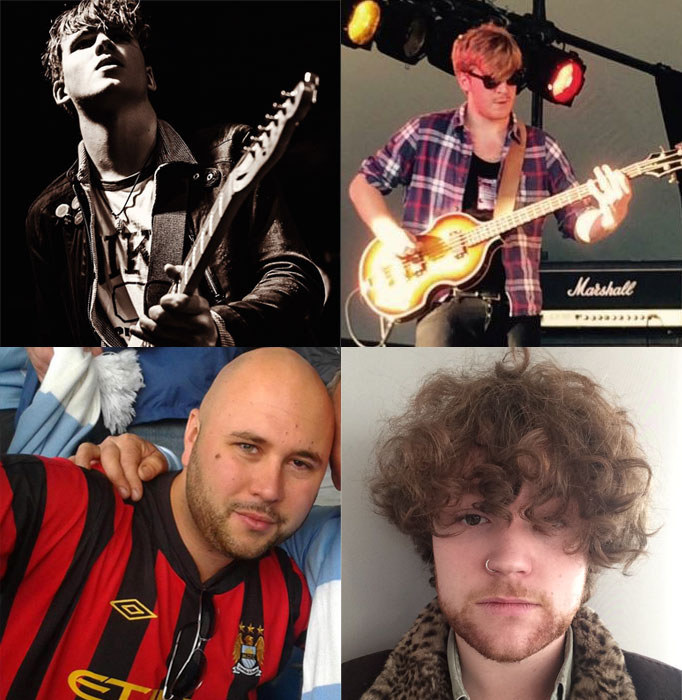 The family of bass player Tomas Lowe said he was "the best son, brother, uncle and friend you could ever wish for and he will be missed dearly".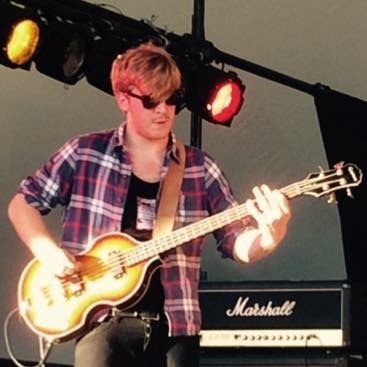 The Lowe family said in a statement issued by the UK Foreign Office: "Tomas had a passion for music and for life and he was in his words 'living the dream' when his life was tragically cut short. He will be missed by all who knew and loved him.
"The family now wish to be left in peace to grieve."
The family of guitarist and singer Kristian Leonard said: "Words cannot express the sadness we feel at the loss of our precious Kristian. He was doing the job he loved and will be missed so much by his family and friends."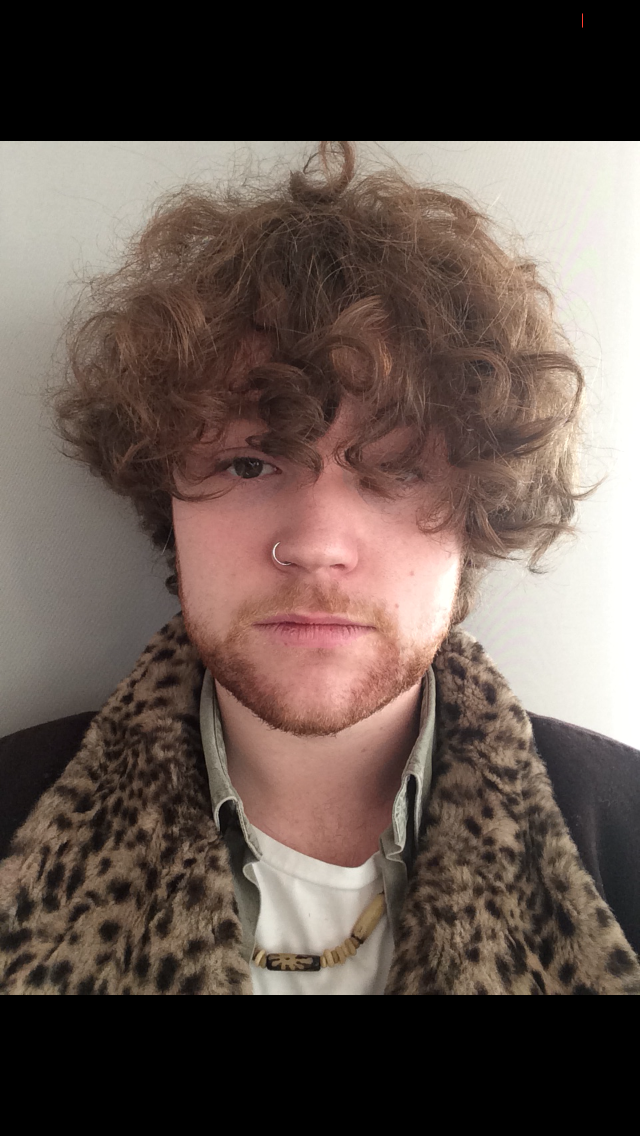 Guitarist River Reeves "could not have been happier" touring with the band, according to his family.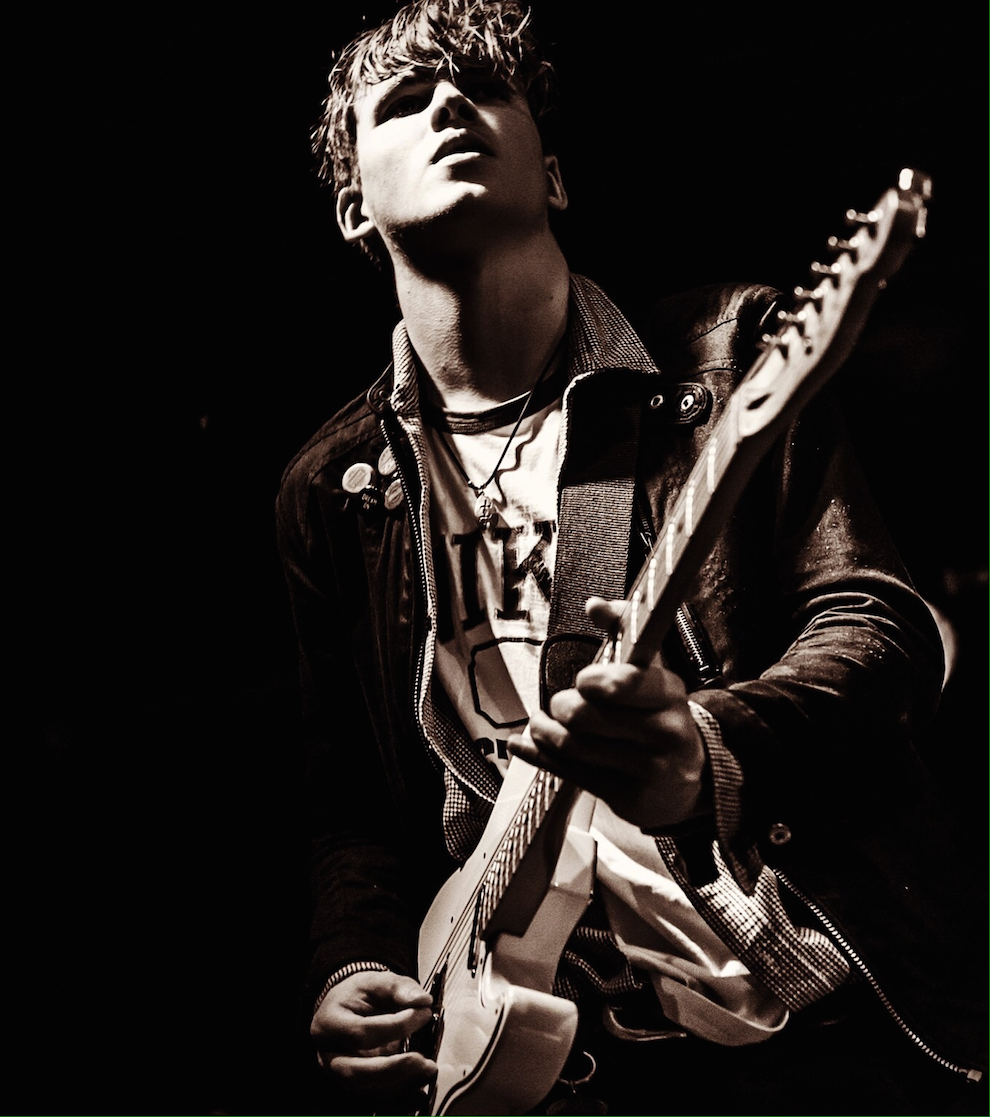 They said in a statement: "We are all heartbroken following River's tragic death and the circumstances which have seen him lose his life alongside the band-mates and manager he adored and loved being with. Viola Beach were on such an exciting journey and River could not have been happier. He would have loved to have stuck around for the party.
"All River wanted to do was perform and entertain and to think that he will never make us laugh again with his ridiculous impressions and cheeky banter is beyond comprehension for all his family. River had such talent and such humility, such charm and such innocence it seems so unfair that he can be taken so cruelly from us like this."
The family of drummer Jack Dakin, 19, said he was living his dream.
They said in a statement: "Jack meant everything to his family and was a beautiful loving son. Only 19 years old, he was in the prime of his life and enjoying doing something he really wanted to do. He loved drumming and being with the band and Craig. It was all that he ever wanted. He was looking forward to living the life that many people just dream of – touring the world in a rock'n'roll band and releasing records.
"He never had to deal with the drudgery of the nine to five slog, no mortgage to worry about … instead he died, having just played his first ever European show, living his dream. He will live on through his music."
The family of the band's manager, Craig Tarry, said he was a "warm, loving person who had worked tirelessly to achieve success and follow his dreams within the music industry."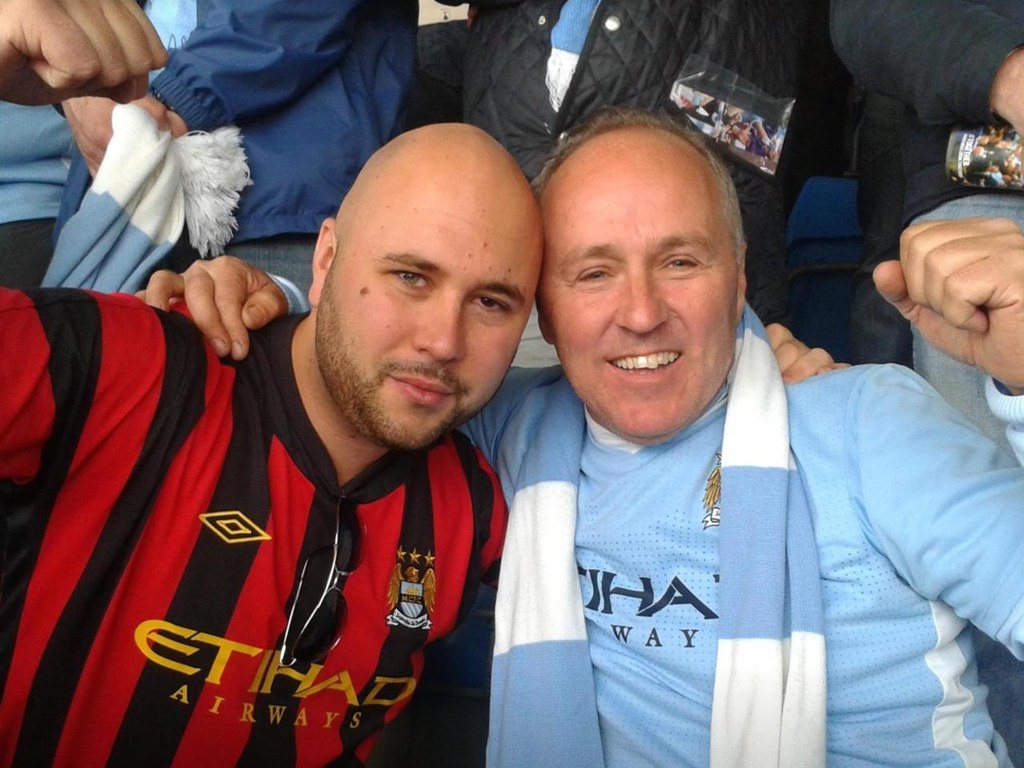 Manchester City paid tribute to the band and die-hard City fan Tarry at their home match on Sunday.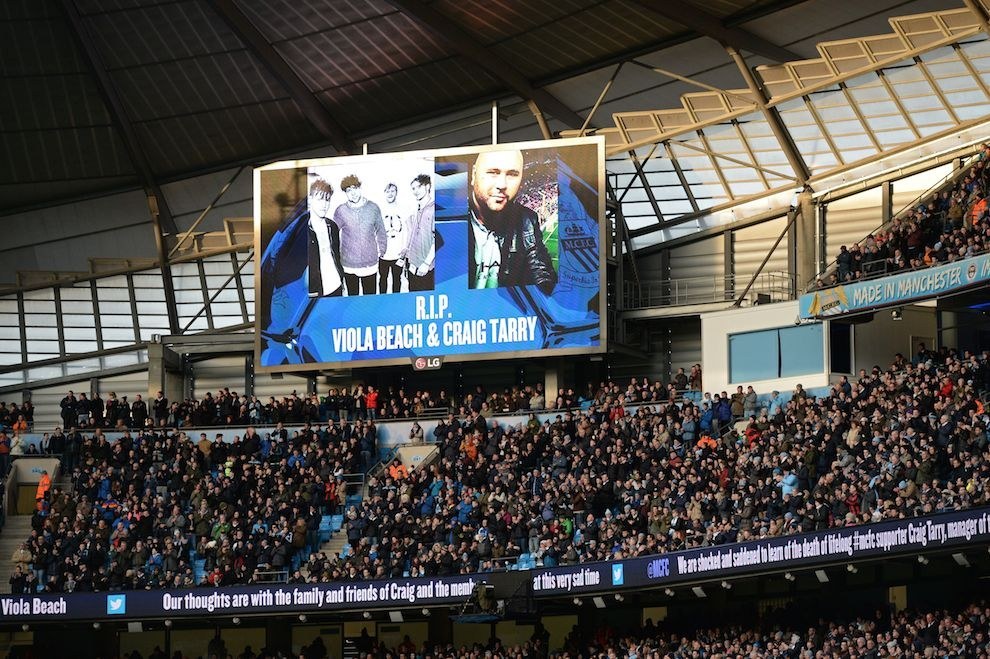 Swedish police confirmed on Sunday that five men aged between 20 and 35 died when their car plunged 25 metres from a bridge into a canal in Stockholm's Södertälje district in the early hours of Saturday morning.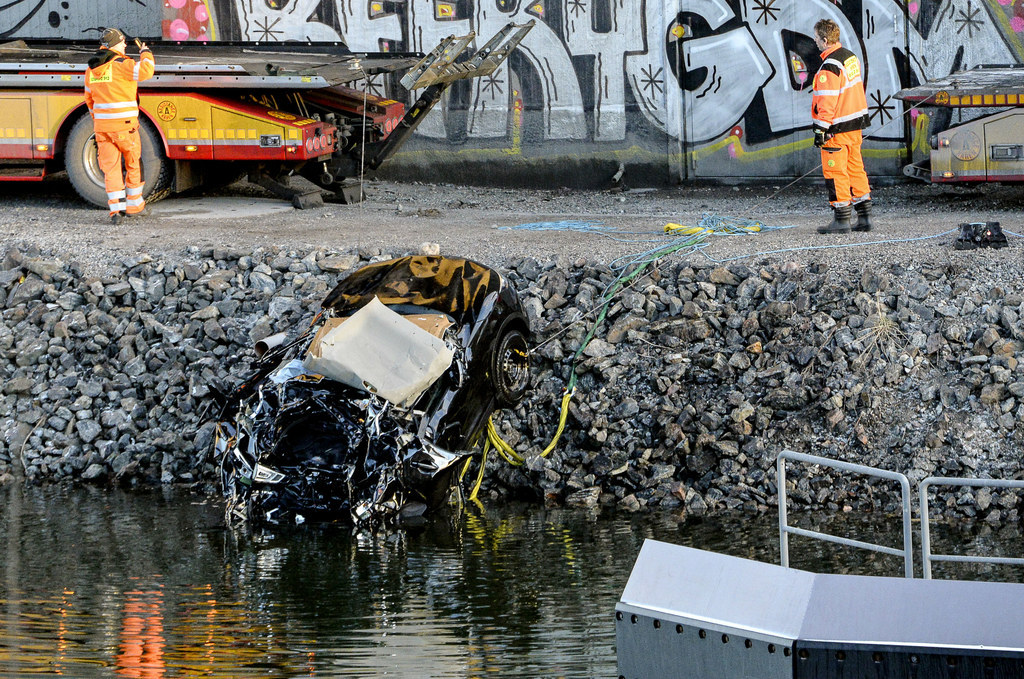 The band were in Sweden for the Where Is the Music? festival.
A gig at the Boiler Room in Guildford on Saturday night with the band Blossoms was called off, with a recorded message saying it was cancelled due to "unforeseen circumstances".
The United Talent agency, which represented the band, said that proceeds from the band's latest single, the double A-side "Boys That Sing/Like A Fool", will be donated to the families of the band and their manager.
The band had appeared at the Reading and Leeds festivals, and had played several BBC Introducing sessions.
Investigating officer Martin Bergholm told BuzzFeed News the men's bodies had been recovered and their families informed.
He confirmed that the car had crashed through a barrier where other cars were waiting on the highway bridge before falling into the canal though a raised section that lets ships pass through. He would not comment on the circumstances surrounding the crash other than to say it was under investigation.
Swedish musician John Hugo and his punk band Psykofant shared a dressing room with Viola Beach for what turned out to be their last gig.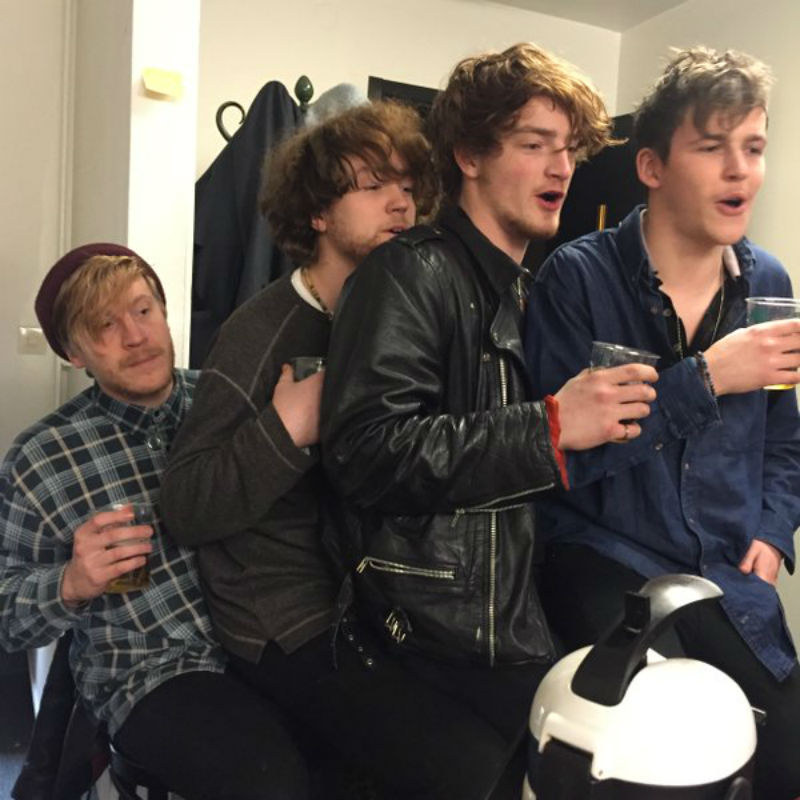 He told BuzzFeed News: "The door opened and here comes these four really British lads fumbling in, like something out of the Beatles' A Hard Day's Night. They were charming, with really strong British accents."
Hugo said he stayed behind to watch Viola Beach's set, and thought they were "fantastic".
"I thought, 'These guys will be something very big one day', and I will look back and say 'I was there, in 2016'," he said.
"It was their first gig outside the UK, a historic moment. But it was also their last gig."
Tributes have been paid on social media to the band.
A campaign is underway to get the band to No. 1 in the charts as a tribute to them.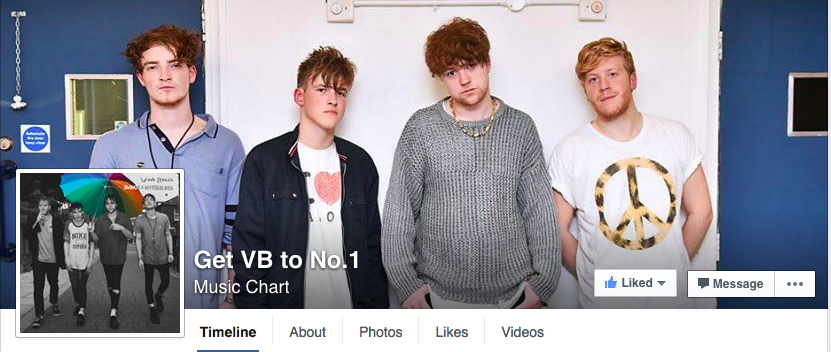 A Facebook page titled "Get VB to No.1" had almost 9,000 likes on Monday morning.