Lose A Few Pounds With Gwyneth Paltrow's $425 Cleanse And Impossible Recipes
In the last edition of her email newsletter, Goop, Gwyneth Paltrow recommended an expensive spa day to nurse your New Year's hangover. So it shouldn't come as a surprise that the new issue features Paltrow recommending a $425, 21-day "Goop Cleanse." But just in case that isn't pretentious and out-of-touch enough for you, Paltrow also includes some cleanse-related recipes (you can't eat normal food on the Goop Cleanse, you proletarian) that require more time, money and fresh herbs than anyone but Paltrow can possibly imagine. Here are some highlights.
Paltrow's introductory letter: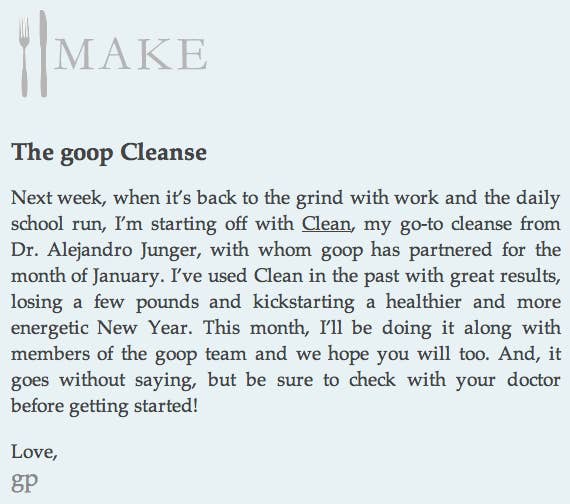 This is what $425 buys you: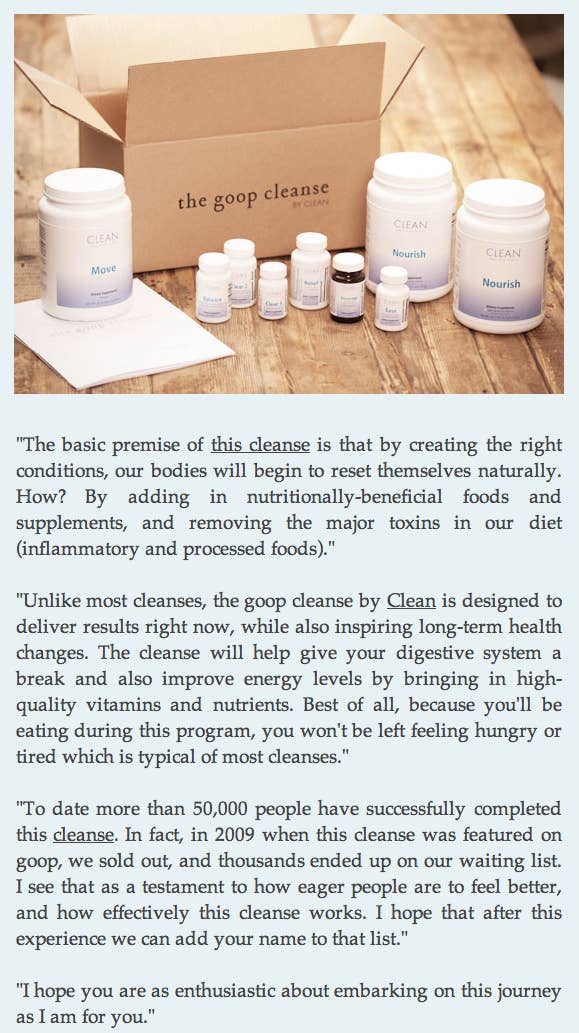 Have way too much time on your hands and small amounts of several hard-to-find and/or expensive ingredients? Congratulations, you can make this chicken wrap: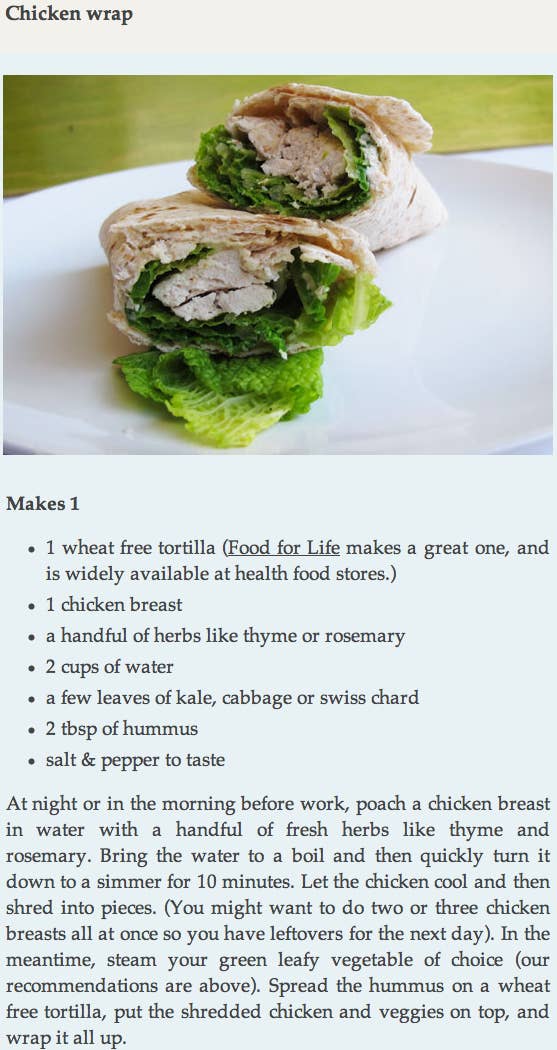 This dish looks practical: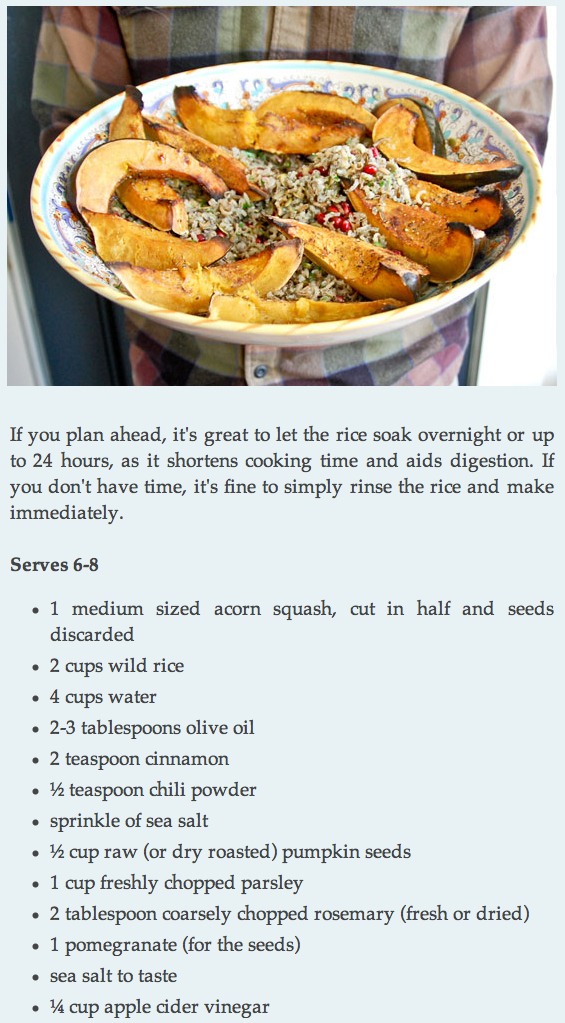 Compared to this one, at least: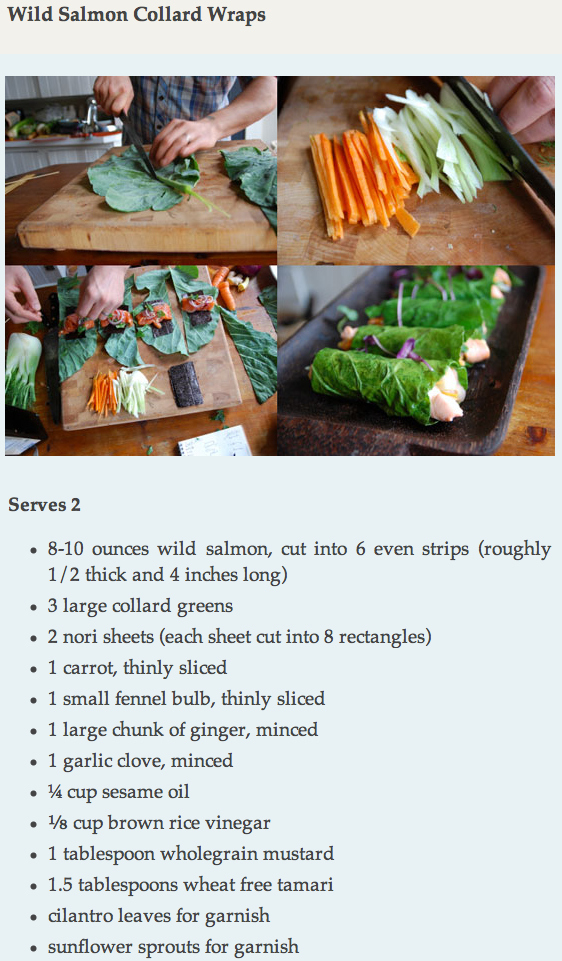 Even Ina Garten wouldn't make this soup: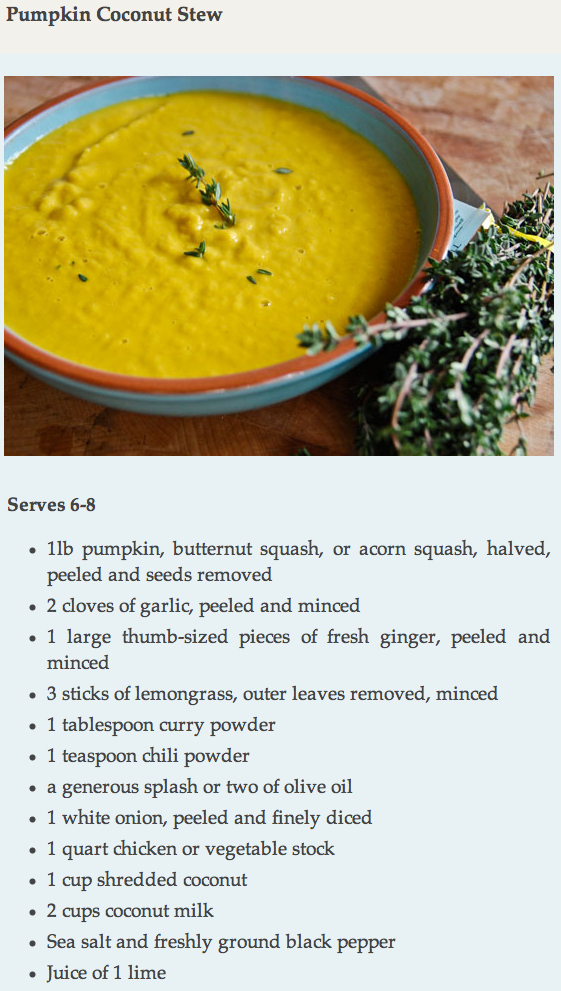 And finally: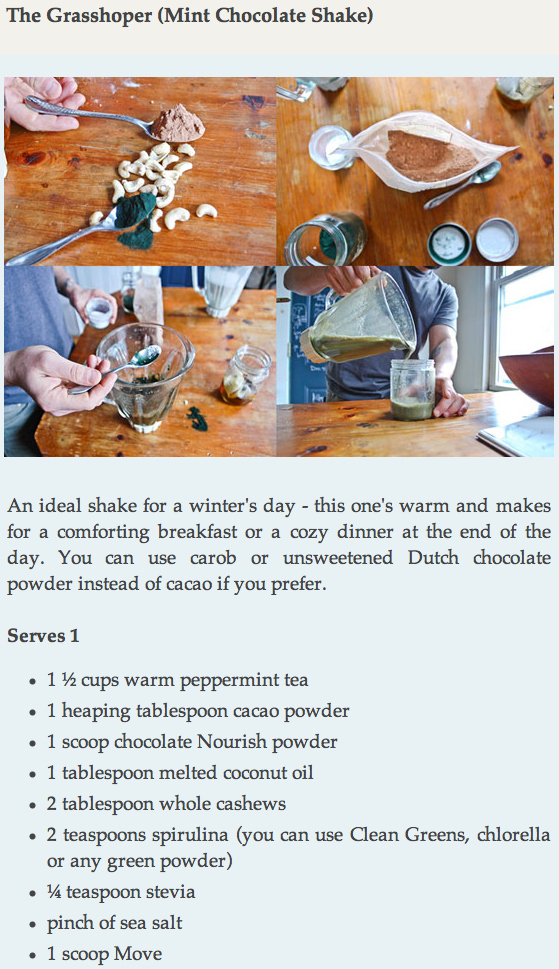 Never change, Gwyneth. Never change.