This post has not been vetted or endorsed by BuzzFeed's editorial staff. BuzzFeed Community is a place where anyone can create a post or quiz.
Try making your own!
5 Real Estate Articles Worth Reading
Here are 5 top shelf real estate articles from top bloggers who are well recognized for providing exceptional content.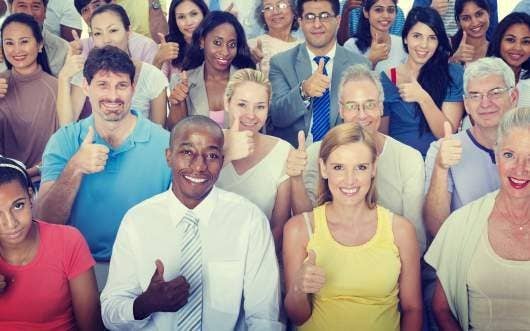 One of the best things about being a real estate blogger is the opportunity to see other fantastic content from some of the best writers from around the country. Every week there are some real gems that get published and don't get the attention they deserve.
Working as a Real Estate agent in Bellingham MA, as well as belonging to a number of top social media groups, I get to see some really great content. Below are 5 real estate articles worth checking out.
Ways a Valentines Day Break Up is Like Selling a Home
In this interesting article Lee Davenport shares why breaking up at Valentines day is like selling a home. While breaking up with someone special is never easy doing it on or around Valentines day can be stressful for both parties for better or worse. Anyone who has sold a home before can vouch for the fact it can be very stressful as well. You wake up every morning knowing the possibility exists that someone will want to see your home at the worst time possible.
You of course have been lectured by your real estate agent that there can't be a crumb on the floor or as much as a dish on the kitchen counter. This happens well before you actually get an offer from a buyer who thinks your home has to be perfect for them to move in after doing their home inspection. Yes home selling and Valentines day break-ups do share some similarities!
Why All Real Estate Agents Should Have a Blog
This is an article written after my own heart. I can say first hand how much having a real estate blog has meant to my business. Having a real estate blog allows you to share your expertise with the world. Without a doubt most people like to work with people who are well educated within their field.
Being a writer allows you to showcase your knowledge and expertise around certain facets of the business whether it is buying or selling a home. Receiving calls from a stranger asking to work with you because they have read your blog and like what you have to say is a feeling like no other.
With a blog as your foundation you can become very well recognized both in social media and in search once you are well established. If you are a real estate agent this may be something you want to consider!
How Do I Get Rid of Private Mortgage Insurance
If you have purchased a home and put less that a 20 percent down payment you are more than likely paying what is known as private mortgage insurance. Private mortgage insurance is a fee home owners pay their lender. This fee is an insurance that protects the lender in the event of a mortgage default.
For this reason most home owners want to know how to get rid of private mortgage insurance as soon as possible. With good reason - it does nothing for the home owner. It is money going out the door that otherwise could be invested in something more worthwhile. This is a great resource at Storify that shares numerous helpful articles on how to stop paying PMI.
Real Estate Marketing Strategies
One of my favorite things about selling real estate is proving creative marketing for my clients. So many real estate agents are what I like to call post and pray Realtors. They put a sign in the yard, put it in MLS and pray. This is what most people would refer to as a bad real estate agent. There is nothing that is done outside the box. The agent is just trying to get by spending the least amount of money possible while hopefully getting lucky.
A great Realtor will have a complete marketing strategy that will go above and beyond the things all agents do. In his awesome article Kyle Hiscock, a real estate agent from Rochester, NY explains how he goes about creating a real estate marketing strategy for his clients. This is a great blueprint for all Realtors to read who want to be more successful.
How Realtors and Mortgage Brokers Can Work Together
Last but not least is a terrific article about how mortgage brokers and real estate agents can work more cohesively together. You may be wondering why this matters? Both real estate agents and mortgage brokers are key players in the process of buying and selling a home. When these two parties are not on the same page guess who suffers. If you guessed the consumer you are 100 percent on the money!
In the article there are some excellent tips on how these two parties can work better together for the mutual benefit of their client. Of course client satisfaction should be at the top of the list for these two industries as the goal should be repeat business.
Have a look at one or all five of these articles and see if you find them as enjoyable as I did.