Matt Amodio's 38-Game "Jeopardy!" Winning Streak Just Ended — How Many Of His Final Jeopardy Questions Can You Answer?
Matt got 23 of these right. How many can you get?
BuzzFeed Quiz Party!
Take this quiz with friends in real time and compare results
Check it out!
Thirty-eight games and $1.5 million later, Yale PhD student and new Jeopardy! legend Matt Amodio's winning streak has come to an end. Only Ken Jennings can boast of a more impressive streak of wins, at 74 games.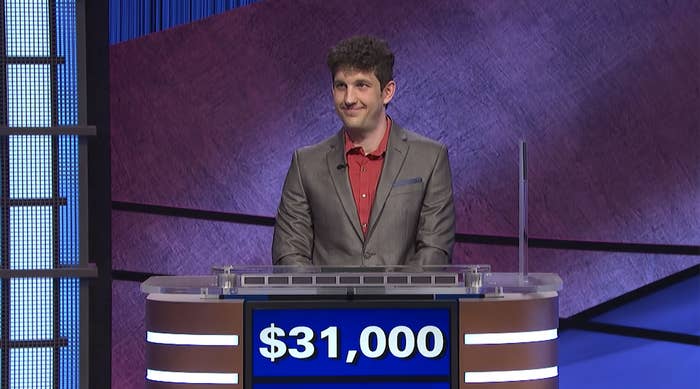 Now that Matt's run on the show is over, it's your turn. How many of his Final Jeopardy questions can you get right? (This Final Jeopardy is multiple choice, but in fairness, you're not playing for cash, only for glory.)