The family of Kayla Mueller, an American relief worker who died in ISIS custody, said Monday they were frustrated with the government's policy prohibiting ransom payments for the release of United States citizens held hostage.
Speaking with Today's Savannah Guthrie, Mueller's parents and brother said they had been hopeful for her safe return because of frequent communication with ISIS.
"We understand the policy about not paying ransom, but on the other hand, any parents out there would understand that you would want anything and everything done to bring your child home," her father, Carl, said. "And we tried, and we asked. But they put policy in front of American citizens' lives. And it didn't get it changed."
Other Western countries have paid millions for the release of their citizens.
"I really feel that we had a chance to get Kayla out," Carl said. "We were in communications with them, unlike other families. But how do you raise $6.2 million? You know, it pretty much made it impossible."
In an interview with BuzzFeed News the day it was confirmed Kayla died, President Barack Obama said telling families of hostages the U.S. won't pay ransom is "as tough as anything I do."
The Muellers said that communication with ISIS captors became more difficult following the trade of American soldier Bowe Bergdahl in exchange for five Taliban detainees in May 2014.
"This made the situation worse," Kayla's brother Eric said. "Because that's when the demands got greater. They got larger. They realized they had something. They realized that, 'Well, if they're going to let five people go for one person, why won't they do this? Or why won't they do that?'"
Kayla's mother, Marsha, said she's still in denial about her daughter's death, which was confirmed on Feb. 10.
"We always had that little bit of hope that we would always get her home," Marsha, said.
The Muellers shared the last letter they received from Kayla: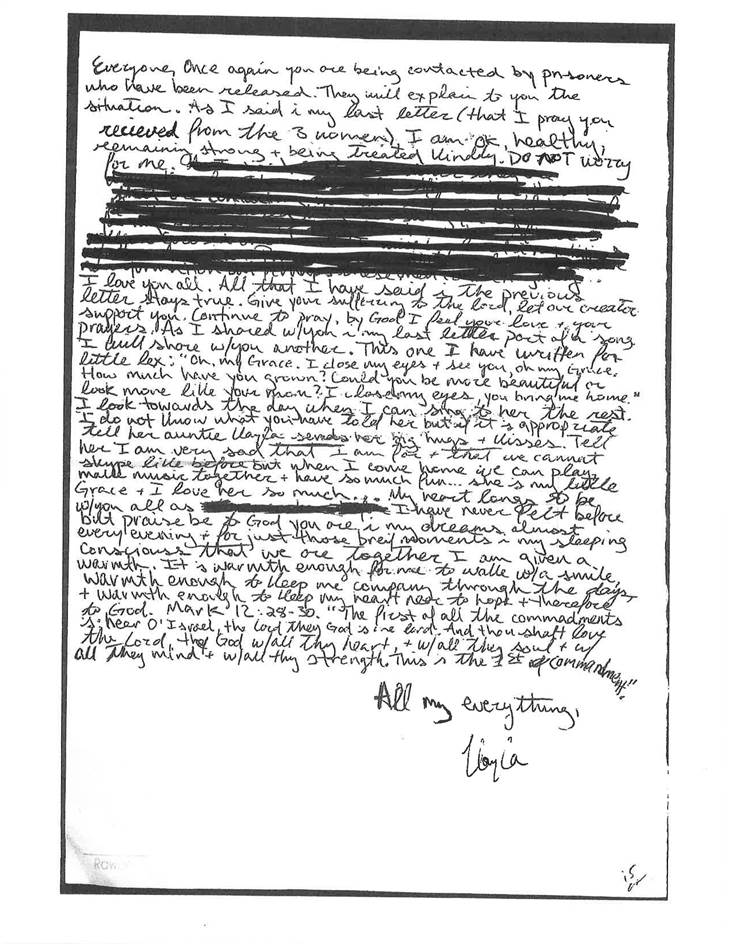 They also shared this list of Kayla's goals: