Photos have emerged of Australian attorney-general George Brandis dining at a restaurant in West Papua with Indonesia's chief security minister and alleged war criminal, Wiranto.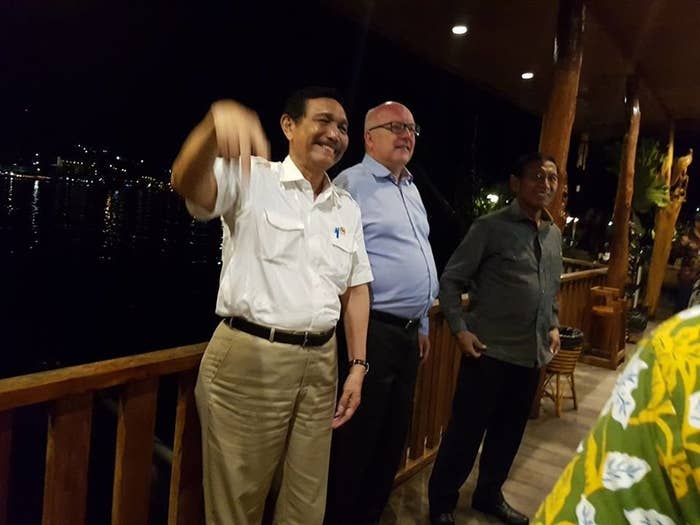 In the photos, Brandis is seen smiling and relaxed alongside Wiranto (right) and Indonesian coordinating minister for maritime affairs Luhut Pandjaitan (left) at a restaurant in the capital of Jayapura.
Brandis visited the Indonesian-controlled province with the two ministers on 11 August.
Wiranto is wanted by a United Nations-backed court for his time as commander of the Indonesian armed forces, which cut a bloody path through East Timor in the wake of the 1999 vote for independence.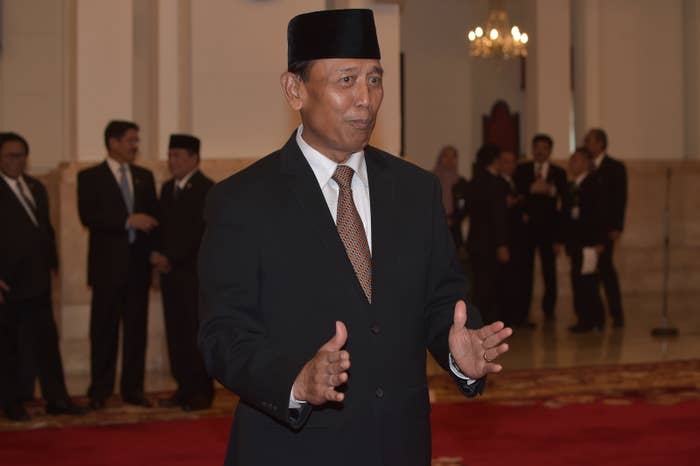 Wiranto (pictured below, to Brandis's left) has denied the allegations, saying recently: "I want them to clearly point out when and where exactly my involvement [in the crimes against humanity in East Timor] was. Only then will I explain, one by one."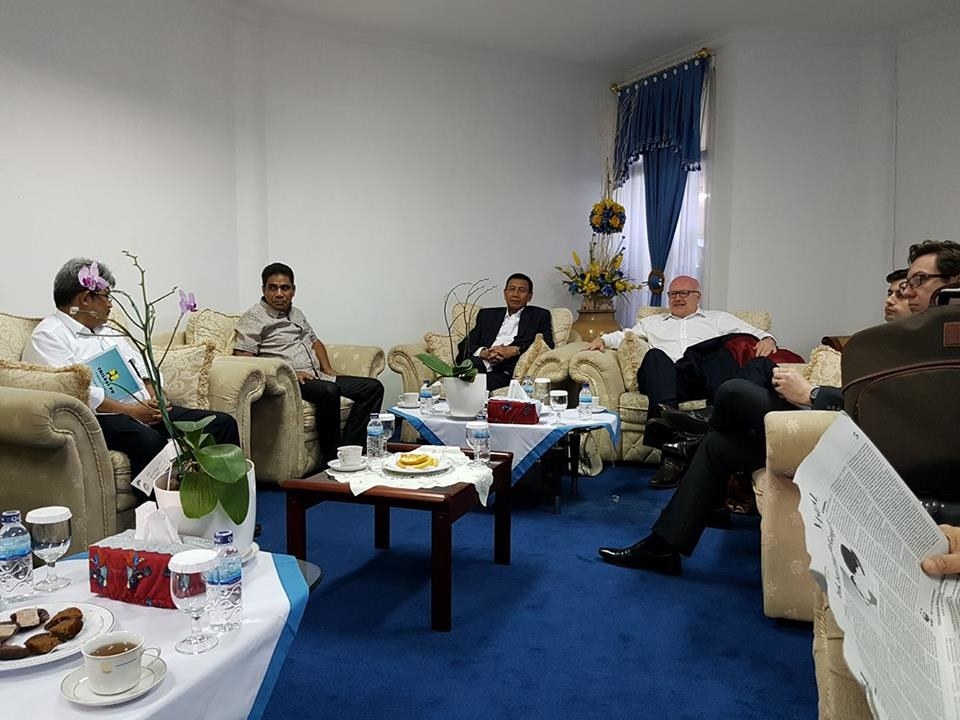 BuzzFeed News asked Brandis whether it was appropriate for the Australian government to have a ministerial relationship with a man wanted for crimes against humanity, and whether he was concerned about the message his visit to Papua with Wiranto sent to the international community.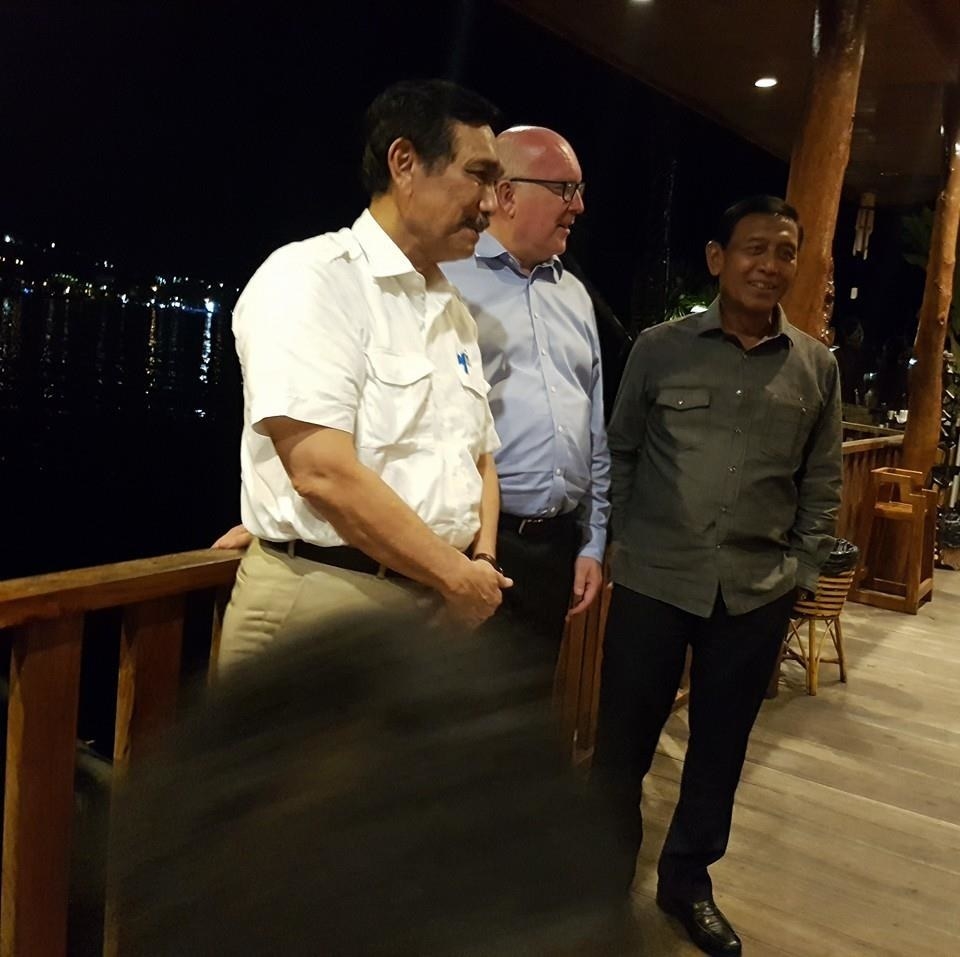 In an earlier press release on the visit, Brandis wrote:
"A longstanding and bipartisan policy of the Australian Government is recognition of Indonesia's sovereignty over the Papua provinces, underlined by the 2006 Lombok Treaty.
"Australia remains committed to partnering with Indonesia to tackle social and economic challenges in the Papua provinces."
West Papuans have been fighting for self-determination since a sham ballot on independence was held more than 40 years ago.
Wiranto's recent promotion to coordinating minister for political, legal, and security affairs has been controversial in Indonesia.