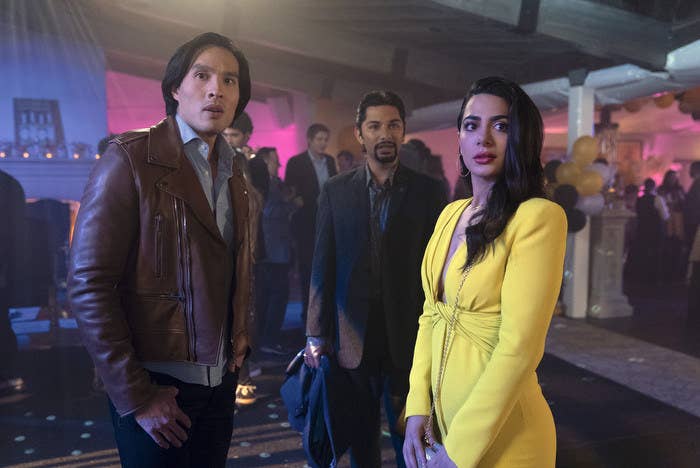 A miniseries around the holidays
For most people, the holidays revolve around family, which Amazon Prime Video's With Love takes and runs with in this series following the Diaz family around a year's worth of holidays, love, drama, and all the family in between. Although they live in Portland, Oregon, the Diazes keep their Latin traditions alive in a series that embraces their culture, queerness, family, and a good time. 
Thrown immediately into Christmas Eve, With Love presents the Diaz family as a larger-than-life clan packed to the brim with unique characters. However, our introduction to the family is through siblings Lily and Jorge, played by Emeraude Toubia and Mark Indelicato, whose relationship troubles plague their Christmas Eve.
The first episode alone revolves around their anxieties and introduces the rest of the family, including their mother in a midlife crisis, grandparents curious about bisexuality, trans icon Isis King playing a nonbinary nurse with the hots for a hot doctor, and a lot more.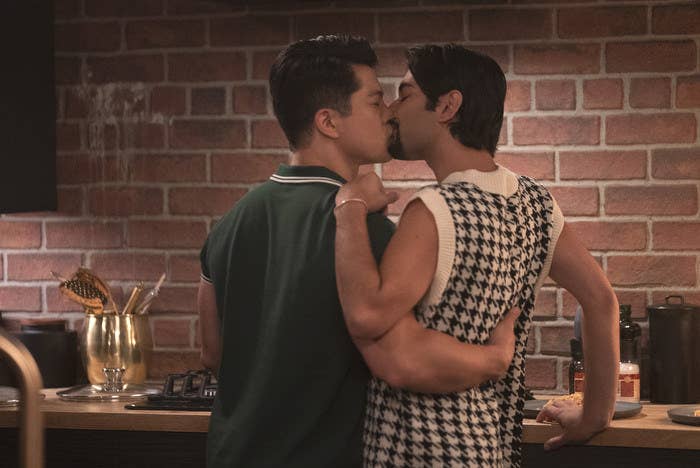 A family show that doesn't forget the queerness
While his sister deals with a recent breakup, Jorge focuses on his nerves about bringing his boyfriend, Henry (played by Crazy Ex-Girlfriend's Vincent Rodriguez III), to his very traditional family Christmas party, where he will be attacked by rogue aunts and cousins.
While the setup seems like it will veer into the "holiday family trauma" lane, it actually embraces the show's queer characters and allows them to put their own queer worries behind them. When Jorge's grandma gathers the family to question his boyfriend about his bisexuality, the moment turns into a lighthearted learning experience where no one gets hurt.
While all the actors in this show deliver on heartfelt family cheer, this miniseries allows the anxieties of LGBTQ+ around the holidays to meet and deal with these troubles, then allowing them to move on and live their lives.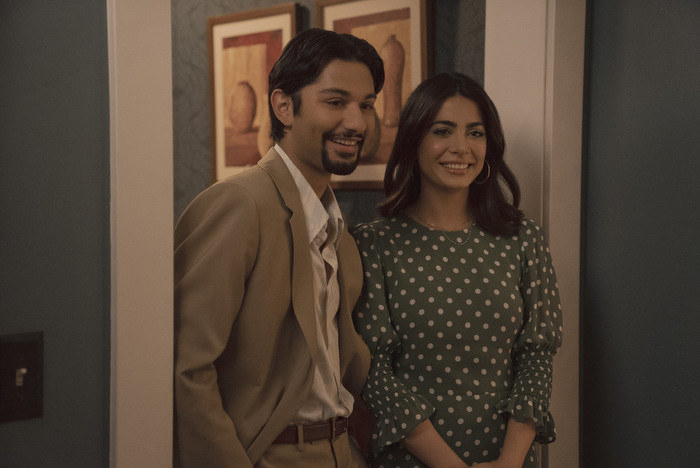 A quality family tale will keep you entertained
While the series' episodes center around a different holiday, the family at the core will be what keeps you going. Shows about family have a way of falling into tropes done a thousand times before, which can ultimately make whatever is onscreen fall flat. Luckily, the Diaz family feels real and fully fleshed out. 
Despite being thrown headfirst into Christmas Eve dinner, the family members end up being able to say all they need to through a good script and good acting. It may be a little disorienting at first, but soon enough, the story comes to life by showing, not telling.
The show also stands out by embracing traditions, but still bringing a modern flair. Most family shows would never dare have grandma talk about bisexuality or introduce someone with they/them pronouns, but times are changing, and to see a show include that seamlessly makes it a worthy watch alone.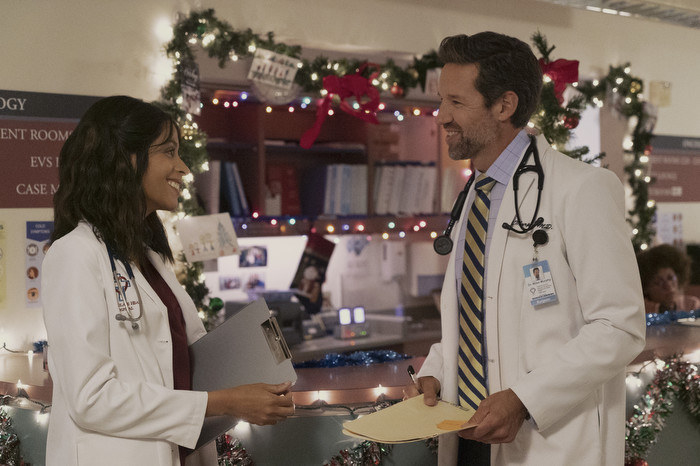 Queer icon Isis King plays a huge (and great) role
Legend and former America's Next Top Model contestant Isis King plays a nonbinary nurse, Sol, contemplating dating their hot doctor co-worker, played by Todd Grinnell. King's chill aura provides a wonderful antidote to the show's break-neck pace while still delivering warm romance and is one highlight of the show.
A standout moment in the first episode is early on when Sol is first introduced. They give their pronouns and move on, something I don't think I've seen in a show, period.

This little gesture is one that goes by in a second, but shows the little things that can really show that a series has at least an ounce of LGBTQ+ people's feelings in mind. While it may not mean a lot to many, the simple introduction of someone saying their pronouns can mean the world for a queer person exploring their identity and was an amazing moment that made me realize this show isn't one of the dozen throwaway holiday experiences.
However, King's character, Sol, begins the series being apprehensive of giving love a shot, despite the handsome doctor she's been flirting with waiting for her with open arms. They provide one of the first plot threads that the show follows and is one that leaves you hanging just enough to want more.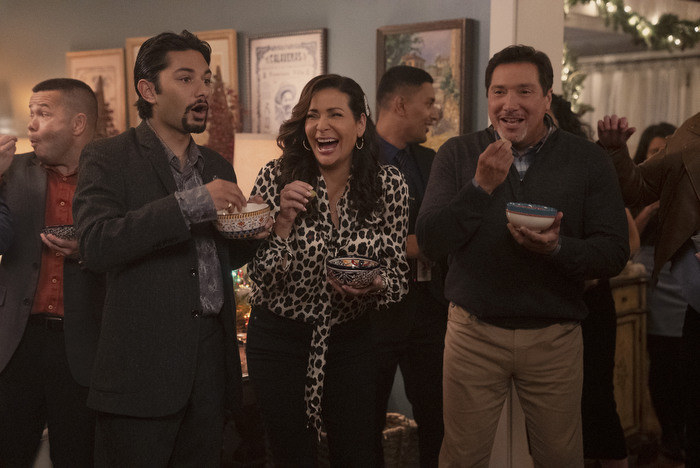 A fun family affair worth following
As this show goes on, you'll see the threads of where the family is headed to and follow happily. Funny and endearing, the story and its characters are thoughtfully brought to life, along with its story and humor. With Love embraces its Latinx culture and shows a world where tradition and queerness can coexist. Its queer characters are allowed to leave behind tropes and embark on the same journey of love and family as everyone else.
Normally, a show about family and the holidays is one that my own queer holiday trauma would make me hesitate to watch, but With Love isn't that kind of show. It's got the right blend of warmth and fuzziness with family drama and humor to make a great show about all the things that make the holidays special.
If you're looking for a sweet treat to pick up during some of the holiday downtime, this is one of those shows that won't disappoint you.