Looking for something to fill the Heartstopper hole in your heart?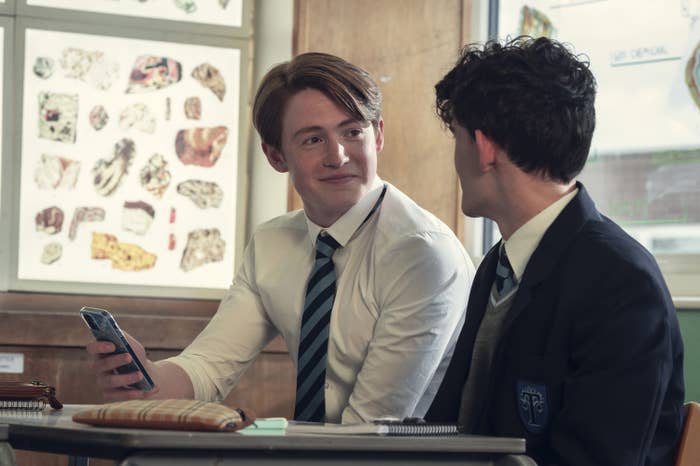 1.
Check, Please! by Ngozi Ukazu
For those looking for more gay graphic novel excellence, look no further than Check, Please!
Cut from the same cloth, this Tumblr comic from Ngozi Ukazu made waves during its release, and its success lead to two physical novels that you can usually find right alongside Heartstopper.
Check, Please! is the story of Eric Bittle, a gay skater who ends up getting on a college hockey team and falling for the captain. A story of queer acceptance in sports and a wonderful story full of love and friendship.
If you were a fan of Alice Oseman's drawings and storytelling, then this is the natural next step.
The success of this Brazilian short film lead to it getting a full film adaptation, which follows a queer blind teen falling in love for the first time.

If Heartstopper made your heart swell with adorable teen cuteness, this movie will hit that nerve hard, handling teen disability and first love hand-in-hand with beauty and grace.
The film is available to watch on Amazon.
3.
Loveless by Alice Oseman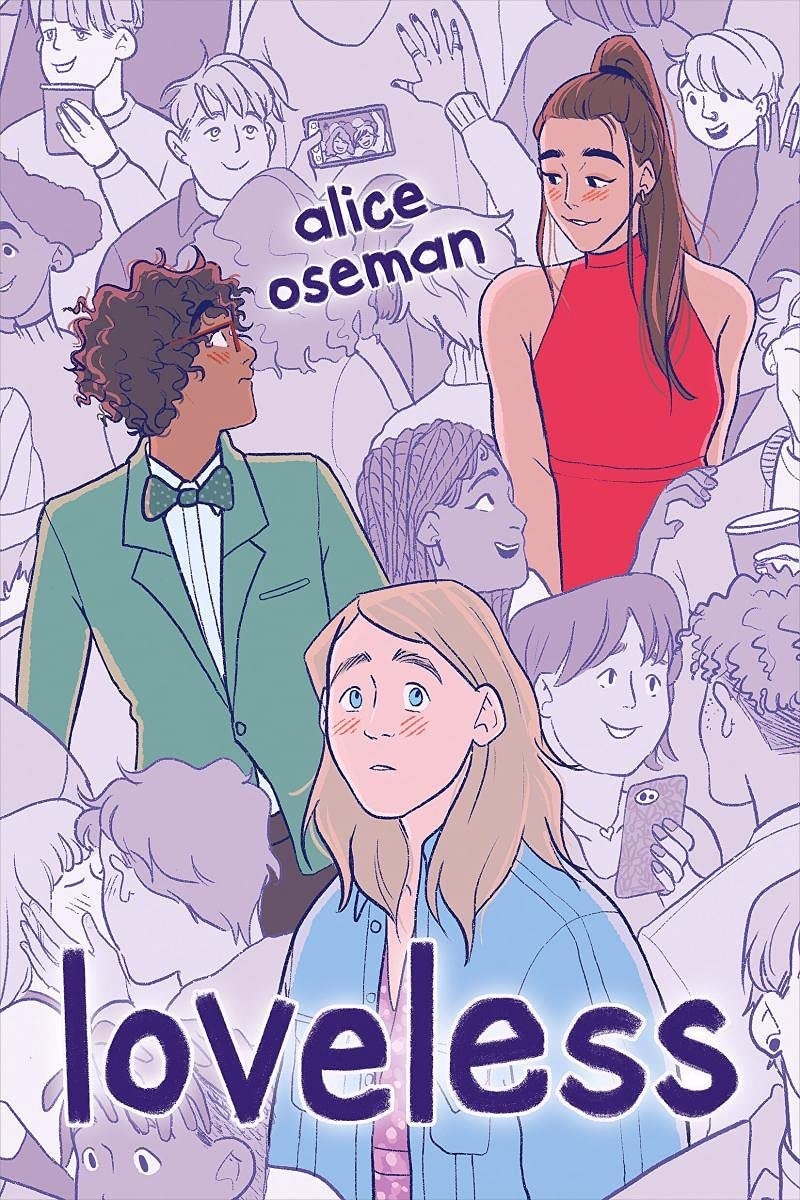 While all of Heartstopper author Alice Oseman's work carries the same care and heart as Heartstopper, Loveless sticks out among the crowd.
The story of a girl trying to understand her asexuality and how to fit into a sex-crazed world, Loveless is a rare gem that focuses on a much lesser talked about part of the LGBTQ+ spectrum.
Georgia, a quiet, fanfic-obsessed college kid, soon realizes that she isn't like everyone around her, looking for love, but is sure it will come one day. When she learns what asexuality and being aromantic means, it throws a wrench into her preconceived notions and sends her down a path she never saw coming.
4.
Lumberjanes by Shannon Watters, Grace Ellis, Gus Allen, and ND Stevenson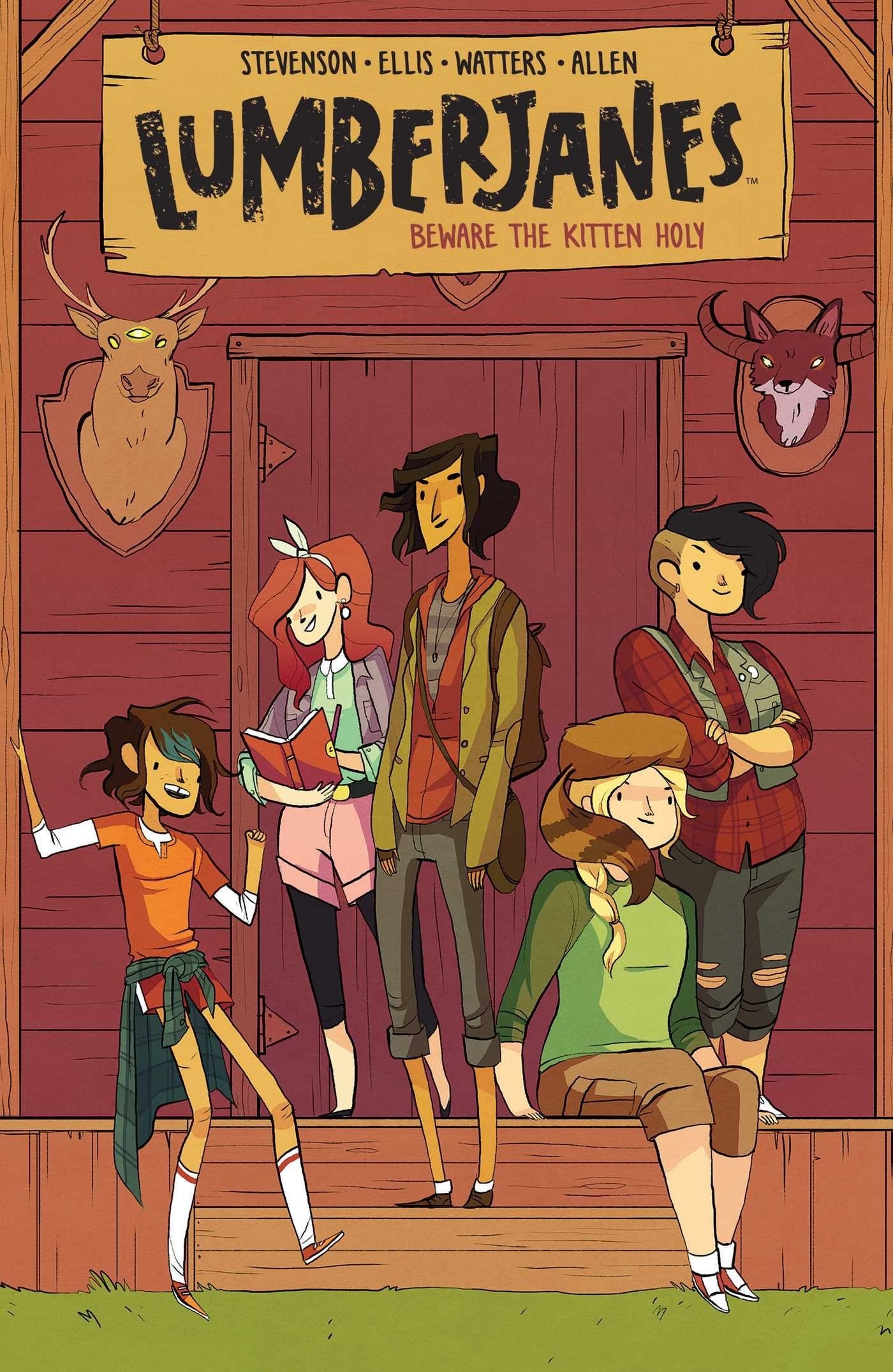 Originally planned as an 8-part series, the popularity of the comic lead to it having an over-six-year run as one of the best, and queerest, comics on the scene.
Set in a summer camp where strange and paranormal instances occur, the series ended up sticking in the hearts of readers through its authenticity (and queerness).
A more traditional comic, this queer tale of friendship at summer camp consistently ranked among the best LGBTQ+ stories during its run.
While it has been in "development hell," a live-action adaptation is in the works.
5.
Given by Natsuki Kizu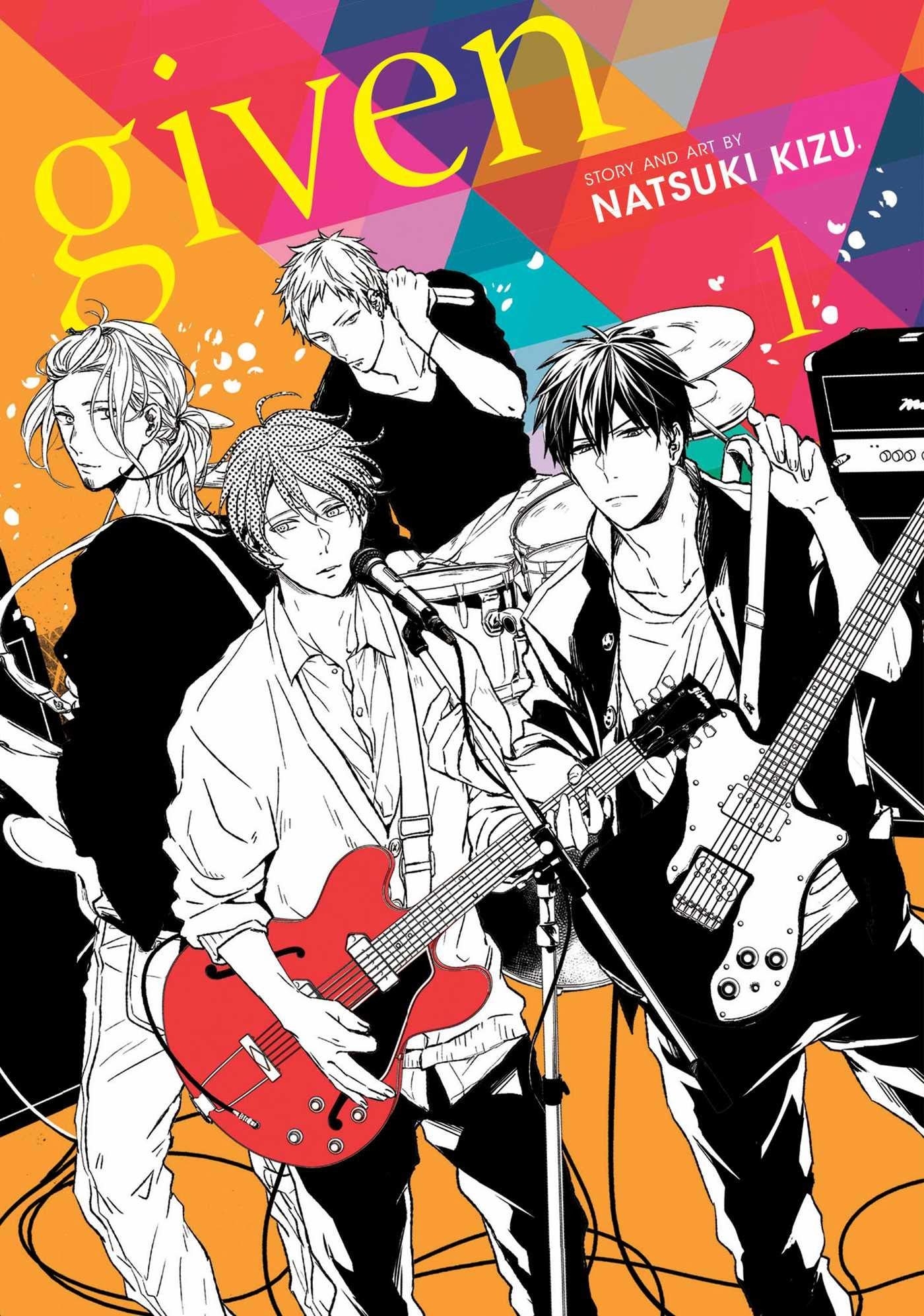 While the world of Japanese anime and manga is not the most LGBTQ+ progressive, in recent years there has been some truly wonderful queer content from the country.
Given is the story of four bandmates and the love that blossoms between them. It begins with Ritsuka Uenoyama, a bored guitar player whose life takes an exciting turn when newbie Mafuyu Satō asks him to teach him guitar.
While a lot of queer works from Japan contain harmful stereotypes, Given immediately stood out for its authentic and positive portrayals of queer love, that ended up becoming one of the first major gay stories to be adapted by a major animation studio.
Considered one of the best queer works to come out of Japan, the anime adaptation is streaming on Crunchyroll.
For teen shows, Sex Education made its mark on the streaming world for letting its teens learn about sex and all the trials that come with it.

Otis, the nerdy son of a sex therapist, meets Maeve, the school bad girl, and together the two form an underground sex clinic to help their sexually stunted classmates.
As a teen show, it treats sex and romance with respect and honesty, flying in the face of a topic filled with shame and misconceptions. Its queer storytelling broke the mold and made it one of the most popular Netflix shows.
This 2015 Norwegian teen show became an internet sensation for not only its handling of teen issues, but for its unique release format, where it released segments in "real time" as its characters were experiencing it. Each season focused on a different character in a group of friends, covering issues like sexual assault, mental health, religion, discrimination, and more.
Skam stood out for its realistic and respectful treatment of the serious topics at hand, allowing its teens to live and learn. The third season focused on coming out and mental health issues, displaying both issues with care and grace, and bringing the show to international acclaim.
The success of the show has created a series of global remakes roughly following the same plot as the original, including an American, French, German, Spanish, and more versions of the show that are available on a variety of platforms.
Olivia Wilde's 2019 directorial debut became one of the best teen films in decades instantly, upon release, with a beautiful queer storyline to boot.

The story of two goody-two-shoes who wasted their entire high school experience studying, Booksmart is the tale of two friends aiming to spend their last night before graduation following their partying dreams.
Queer actor Beanie Feldstein and Kaitlyn Dever dominate the screen with hilarious passion through a night of drunken teen antics, lesbian awakenings, and everything else you wanted to do in high school.
The film is streaming on Hulu.
9.
Felix Ever After by Kacen Callender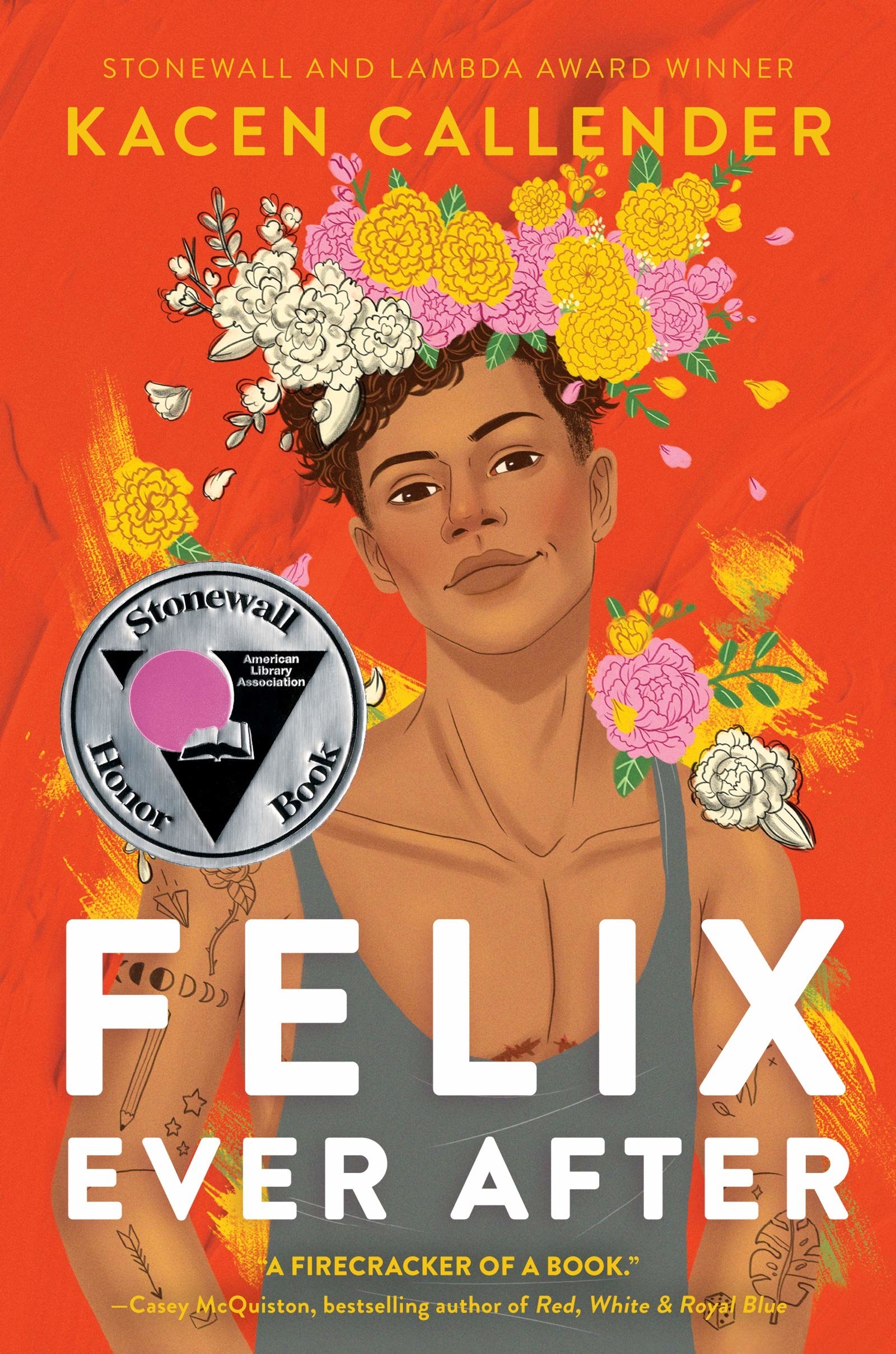 Felix Love is a black trans teen who has never been in love and is eager to change that, but fears his identity will keep him single forever. When a bully goes after Felix, a journey of self-discovery ensues.

One of Time magazine's "Best YA Novels of All Time" and a Stonewall Book Award winner, this novel became an instant classic and remains one of the most popular queer books in recent years.
For those looking for an affirming journey of self-discovery, this is a veritable treasure for anyone in search of a masterful queer story.
10.
Bloom by Kevin Panetta and Savanna Ganucheau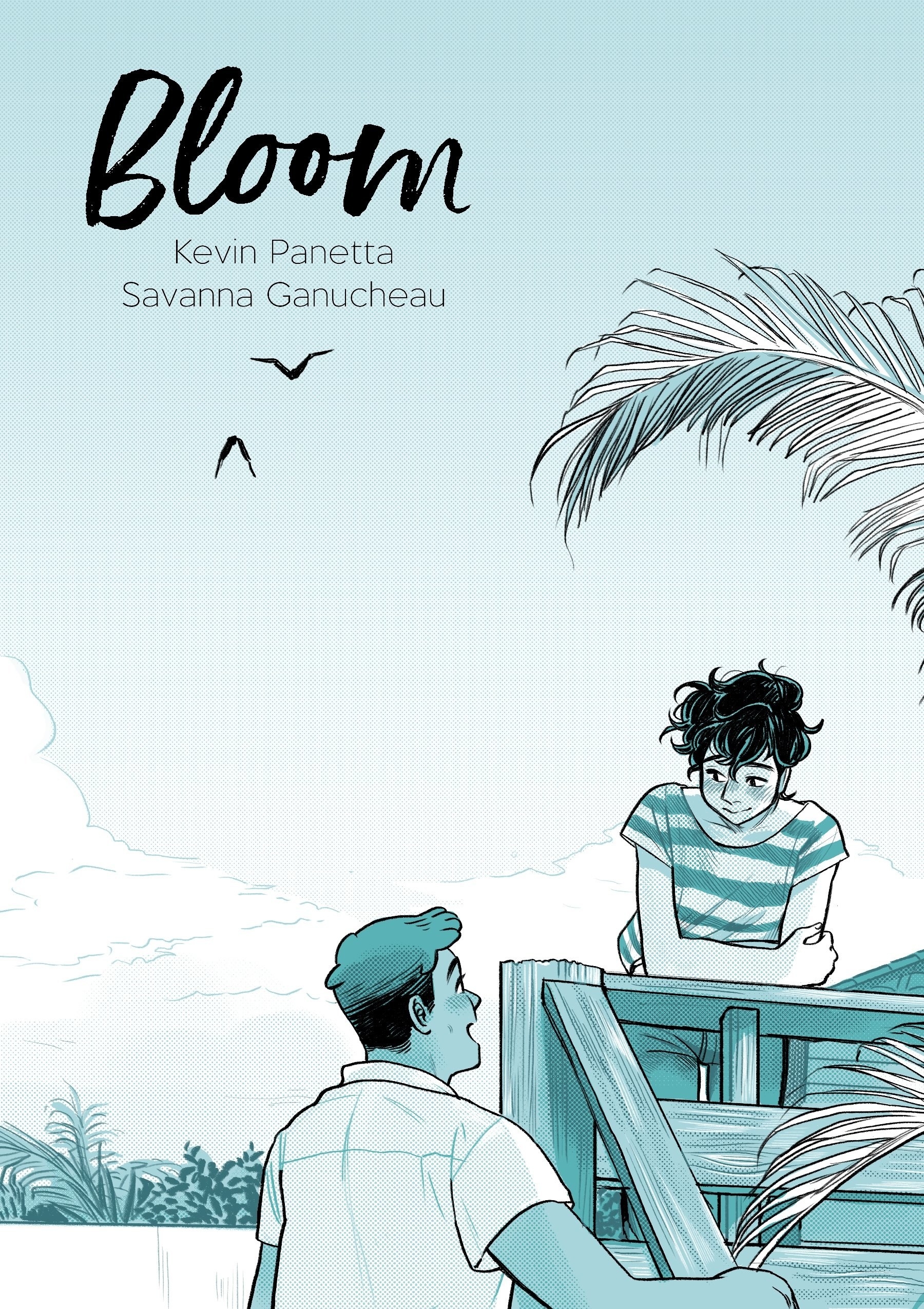 Ari dreams of pursuing music outside of his small town, but his commitment to his father and their bakery has kept him in town past graduation. When interviewing replacements, Ari meets Hector, who has all the joy for baking that Ari lost as he grew up.

A graphic novel about love, growing up, and baking, this story is for the Heartstopper fans who need a cute and genuine romance to fill the void.
A slow burn tale of innocent gay romance? Sounds like a hard yes.
While this queer film doesn't have the queer character running off into the sunset with their true love, it offers one of the most realistic LGBTQ+ portrayals in years.

Ellie Chu, a shy introvert, begins helping a boy write letters to the girl he has a crush on, not knowing she has the same crush. Tender and smart, this dramedy stands out for its authentic and smart twist on a classic trope.
For those looking for a coming-of-age story that focuses on personal growth over romance, this film is streaming on Netflix.
When a young Swedish prince is caught in a publicity scandal, he is sent to an elite boarding school to help his image, not expecting to find love and more drama.

It wouldn't be a reach to say that this Netflix show is the spiritual predecessor to Heartstopper, with its authentic and quality queer storytelling debuting on the platform last year, making it the perfect post-Heartstopper binge watch.
A second season is coming later this year, which hopefully means Season 2 of Heartstopper will be announced soon.
Another export from Japan, this one is all about the very gay world of figure skating. When Yuri, a pro figure skater, gets last in the world championships, he hangs up the skates, until his idol Viktor Nikiforov, the king of figure skating, takes him under his wing as his first student.
While the queerness of this show may seem surface level (insert gay figure skating joke), it soon becomes a thrilling sports story about overcoming your fear and learning to trust the people in your life.
By far one of the best anime of the last decade, this tale of figure skating excellence will give you all the queer butterflies.