In 1978, Young Malcolm Turnbull Absolutely Roasted Young Tony Abbott
Almost 40 years ago, Turnbull first suggested that Abbott was a tad too conservative.
In 1978, young journalist Malcolm Turnbull criticised then-student politician Tony Abbott for not being able to consolidate his power because his "conservative moral views" were out of step with his constituents.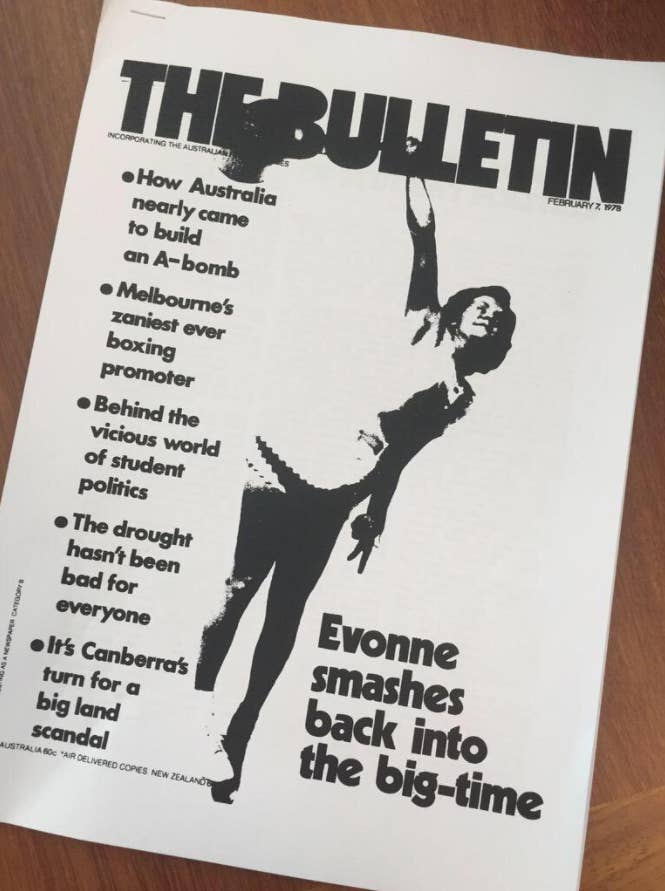 BuzzFeed News has obtained the copy of Turnbull's feature about the "vicious world of student politics" from the February 1978 edition of The Bulletin magazine, which included a damning character assessment that highlights the decades-long fight between Turnbull and Abbott about conservatism in Australia.
Turnbull introduced Abbott in the piece about the Australian Union of Students (AUS) by describing him as "rather boisterous", and calling his rhetoric "immature".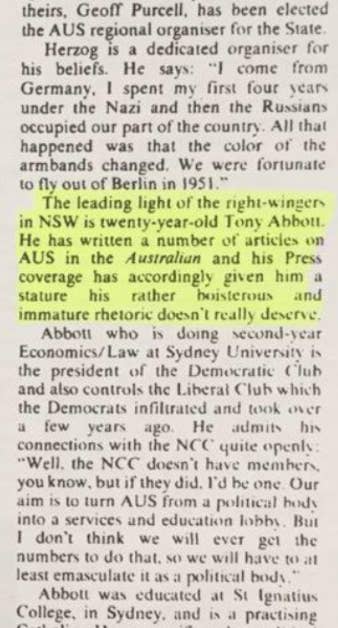 Turnbull wrote:
The leading light of the right-wingers in NSW is twenty-year-old Tony Abbott. He has written a number of articles on AUS in the Australian and his Press coverage has accordingly given him a stature his rather boistrous and immature rhetoric doesn't really deserve.
He went on to describe the Catholic head of the Democrats Club as having conservative views that were out of touch with the wider student population.
He wrote:
(Abbott) personifies the political problems of the Democrats. While he can win support from students because of the shocking state of affairs in AUS, he cannot take the next step and take control himself because of his conservative moral views. Abbott is opposed to any legalisation of homosexuality... the students may be more conservative than they were a few years ago, but they have not swung back to the right as much as that.
Fast-forward to the present day – through decades of personal and political drama between the two future prime ministers – and Turnbull, now 62, continues to critique the conservatism of Tony Abbott, now 59.
On Monday evening, at a centre-right UK think tank, Turnbull spoke about how the founder of the modern Liberal party Sir Robert Menzies went to "great pains" not call the party "conservative".
Conservative media commentators have lashed Turnbull for the speech, suggesting the prime minister is provoking the more conservative MPs within his party.
Last month, former prime minister and now backbencher Tony Abbott came up with his own conservative "manifesto" for the government, differentiating himself from the Turnbull government's policies.
Abbott, who was unseated as prime minister by Turnbull in 2015, has also committed to stay around in politics, telling his supporters within the party who are upset with Turnbull that "we need strong, liberal, conservative voices now more than ever".