The start of this meme life-cycle is here: A woman named Makenna Greenwald stopped by and cleaned US president Donald Trump's Hollywood star.
A few days later, people started making comparisons between Makenna and others who were defacing the Trump star.
It prompted, well, some tributes, with people showing "nothing but respect" for their respective presidents.
Nothing but respect.
Well, in the Victorian town of Ballarat an impressive bust of former prime minister Tony Abbott was recently unveiled.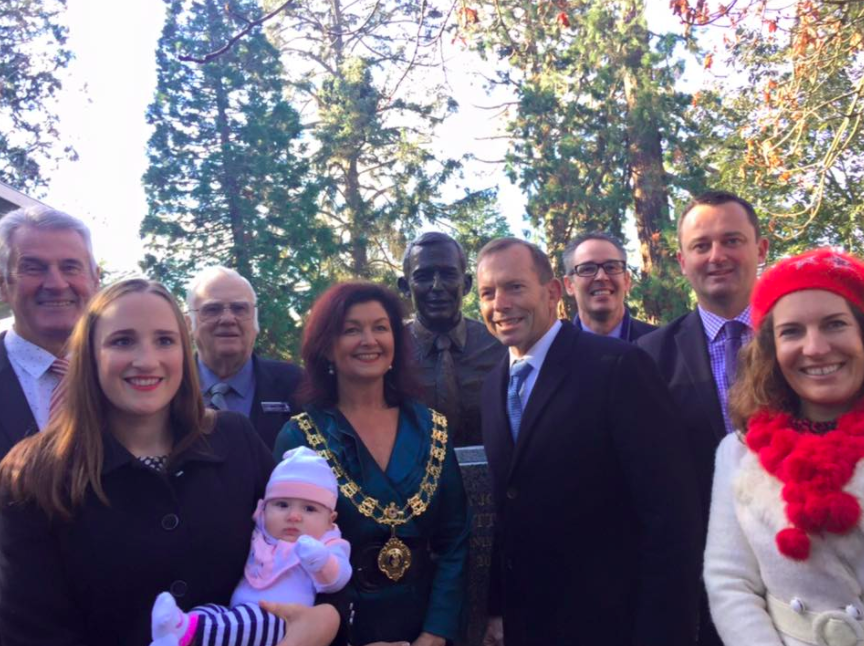 Of course, because people don't like nice things, Abbott's bust has been routinely decorated and defaced.
This has all been going on while Abbott has been fostering discontent within the Liberal party, by speaking out against prime minister Malcolm Turnbull.
The supporters of Abbott have been arguing that he was stabbed in the back by Turnbull and he's the rightful standard bearer for the Liberal party and the government.
And on Monday, Mahalia Carter took a photo of her friend Lucy with the Abbott bust, "cleaning" it and adding a caption, "Nothing but respect for MY prime minister".
Now the fact Mahalia tagged me in it, suggests she might have seen my off-hand joke to my colleague last week.
Nothing but respect for this meme. RIP.