Queenslanders Won't Be Able To Buy A Drink After 2am From July
The premier strikes a lockout deal.
The Queensland government has secured enough votes to pass lockout laws that'll see a statewide ban on serving drinks after 2am from July.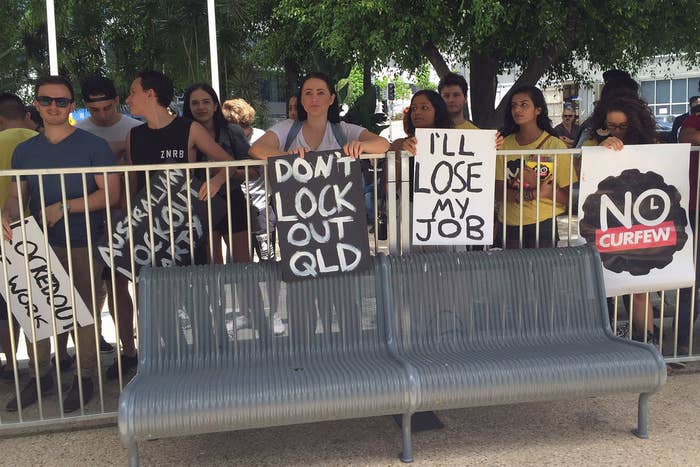 The deal means that from July 1 this year, last drinks will be called at 2am in all venues and at 3am in so-called "Safe Night" precincts (nightclub areas).
Then the "lockouts" kick-in from February 1 next year, meaning that patrons in nightclubs will be locked into venues from 1am and last drinks will be called at 3am.
Labor premier Annastacia Palaszczuk put together a deal with the Katter Australia Party for more mental health funding in exchange for support in passing the laws.
"These are important issues for Queenslanders. We are committed to curbing alcohol-fuelled violence, but we are also committed to increasing employment and devoting more resources to mental health," said Palaszczuk in a statement.
The restrictive laws were first trialled in the NSW city of Newcastle and then applied to the Sydney CBD. It comes after a series of highly-publicised one-punch deaths of teenagers outside venues. The latest was in Brisbane this year, with 18-year-old Cole Miller being killed after being struck in the head after 3am.
But the "lockouts" have divided political leaders around the country.
After starting in NSW and spreading to Queensland many asked whether the lockouts would come to Victoria... then the state premier tweeted this on Monday.