Meet Liberal party MP Dr Dennis Jensen, who lost his job because he penned an unpublished fantasy war book with creepy descriptions of sex.
Excerpts of his book "The Skywarriors" were leaked to the media last month and were partly responsible for him losing a pre-selection fight in the W.A seat of Tagney.
The book had apparently sat in his desk drawer for more than a decade and never found a publisher... until now.
Dr Jensen self-published "The Skywarriors" in the Amazon bookstore on Tuesday morning for a bargain price of $6.51.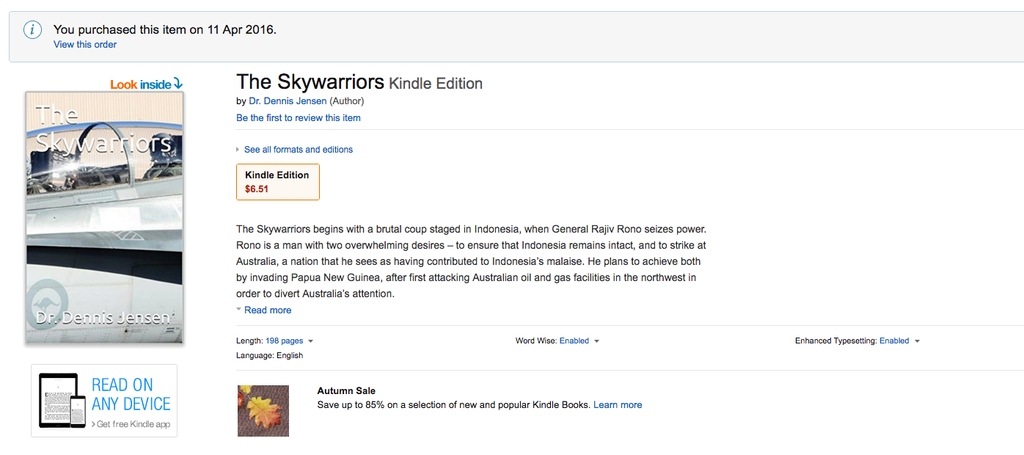 I bought the book and wanted to discover what all the fuss was about... because really, this debut novel was so controversial it led to a government MP losing his job.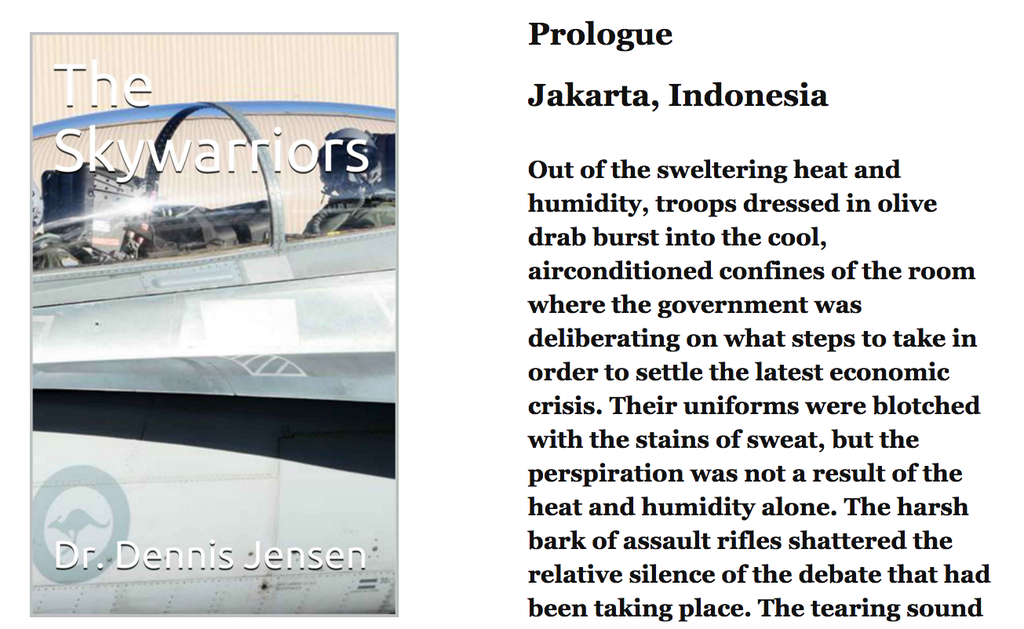 "For those who do not know me, I am Gener Rajiv Rono, formerly the head of the defence force. As of now, I am in charge of Indonesia!"
Next we are in Canberra and following two characters: 50-year-old deputy head of ASIO Sean Anderson and the "debonair Playboy" head of the organisation, Nathan Trent.
The author then descends into several pages of reflection (and analysis? It's hard to say) about the geopolitical situation facing Indonesia. It's pretty turgid and reads like the "History" section of Indonesia's Wikipedia page.
Without really explaining what the spies are doing, next thing we know we're following a 26-year-old fighter pilot off the coast of Queensland.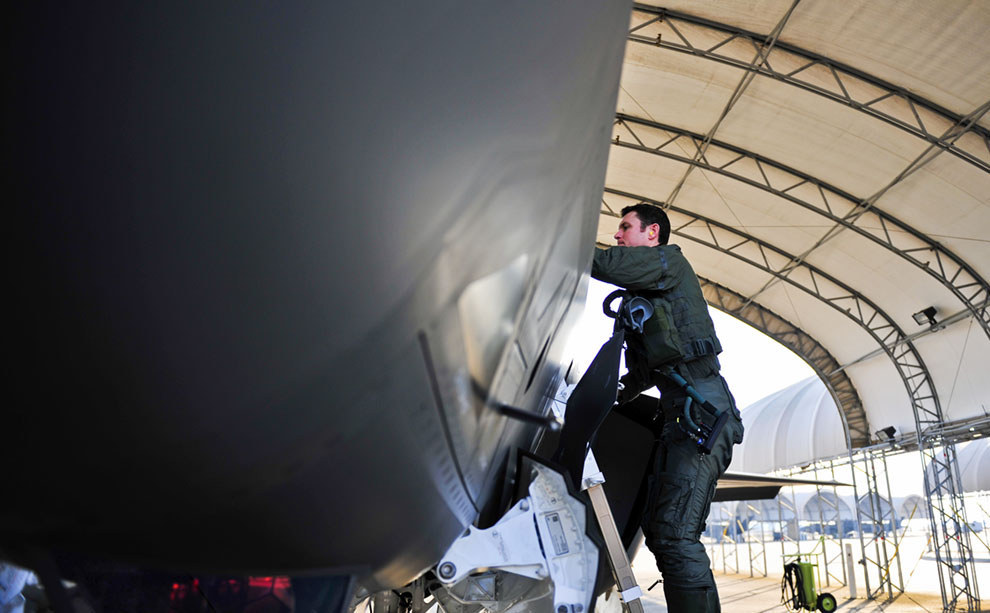 James... really enjoyed living 'on the edge'; this extended to every part of his life, including owning a high powered car with excellent handling (after all, you can't speed all the time, but you can always take corners quickly!)
What jumps out immediately about Jensen's writing style is how he describes characters. In the first 20 pages there's about six characters and the reader is given specific details about their height and weight.
Jenny was 24; a science graduate who had recently become one of the first female WSO's in the RAAF. She was tall for a woman, 5 foot 8, with dark brown hair and blue eyes. With a physique that tended towards the athletic than that of a film star of the 1950s, she was unlikely to have weight problems later in life.
Her hair framed a very attractive face, and was flowing freely to just below her shoulders. The dress ended just above the knees, and her shapely calves need no assistance from any stocking, so she wore none.
(Yasmine) had been disbelieved by her own people, all in the name of convenience and the Indonesian version of 'economic rationalism'. In this case it was she that had been 'rationalised,' and she would never forget.
... being born into a poor family in a Moslem nation, she really had not much of a chance to make much of herself.
Rono and Yasmine then engage in the novel's explicit sex scene and it's a doozy. This is the one that was leaked to the newspapers.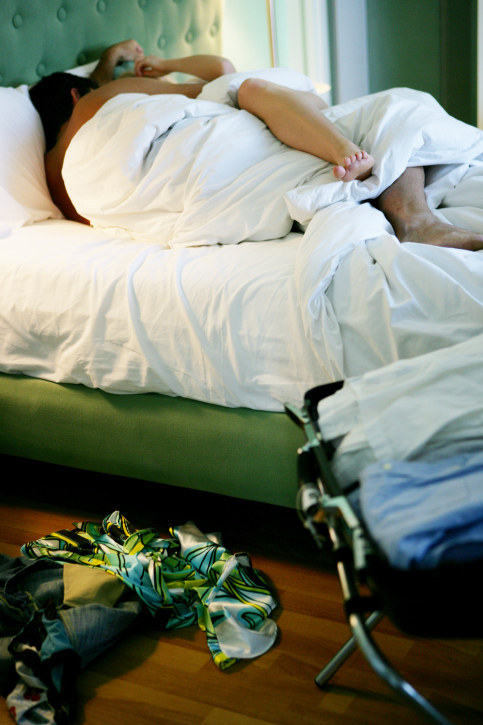 Rono felt that he just had to relieve himself. He violently pulled Yasmine's blouse buttons apart, completely ignoring her protests. Yasmine didn't believe in wearing bras; in fact, she really didn't need to, her breasts were still as firm as they had been in her late teens.Rono massaged her small, soft brown breasts, luxuriating in the silky complexion of the skin.He took a nipple in his mouth and gently bit on it. Yasmine's nipple hardened and she moaned with excitement. He moved his hand up her inner thigh he felt the warm wetness with his hand. He moved his hand inside her."Yes," she moaned. "Do it now, please, don't wait any longer."She pulled his trousers off, ripped the underpants off excitedly and took him in her mouth. This was one of the rewards that Rono so enjoyed, the fruits of his victory.
After that I read the next 50 pages in a sort of numb daze.
- The Australian prime minister needed to be briefed by ASIO ("I don't want this to escalate into World War fucking Three!")
- Indonesia captured an oil platform in the Kimberley ("The man in central dropped his copy of Penthouse to the floor")
- Aussie fighter pilots are sent to the oil platform, where they're shot at ("Uuuugggghhhhh... I'm hit in the bloody guts.").
- There's also the introduction of an American pilot nicknamed "Baldy" who also happens to be related to the 19th century Italian general Giuseppe Garibaldi.
Was he simply trying to throw attention off the terrible mismanagement that was what passed for government in Indonesia, much as the Argentinean regime had done to divert attention with the Falklands debacle in 1982? That was a distinct possibility. Was he looking to bring a halt to the Balkanisation of Indonesia?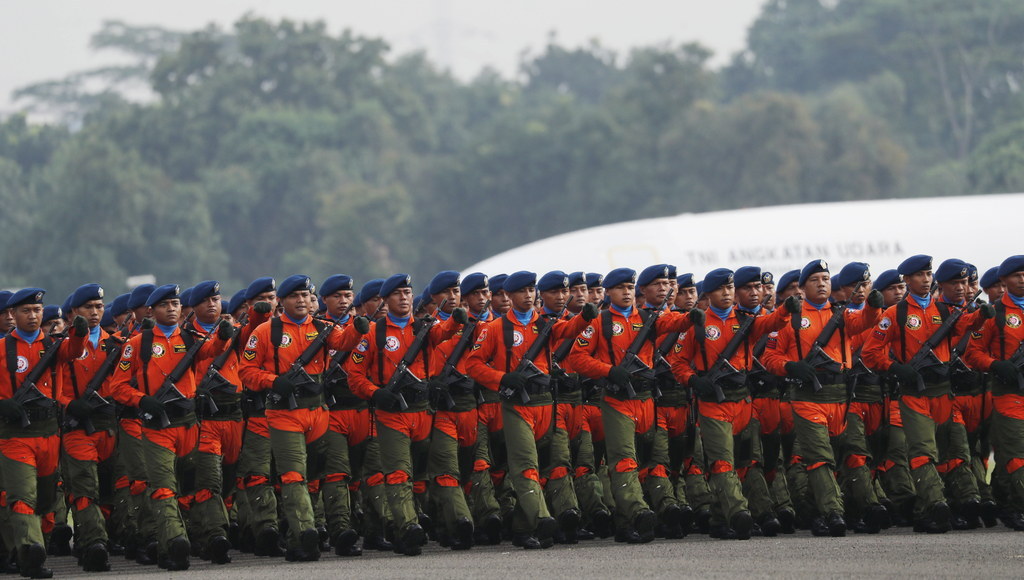 To put it crudely, with that first mission you will be breaking your cherry. Just like the first you were with a man, where you were nervous and tremulous, but things ended up fine. Sure, you feel excitement and anticipation every time you are with someone new, but it is never quite the same as that first time.
Before long Jenny gets in her first dogfight and to celebrate goes around to an American pilot's house for dinner.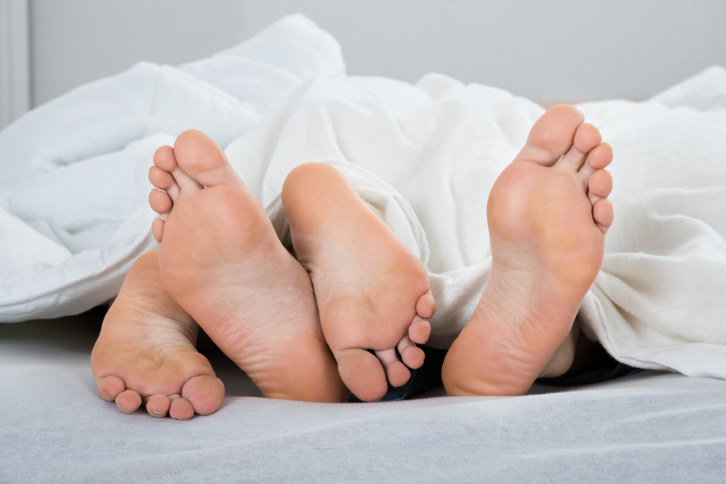 Garibaldi stroked Jenny's back, loving the smooth, silky texture of her skin. He moved his lips from her lips to her cheeks, her chin, then to her neck...The night was one of a voyage of gentle and passionate discovery; a night that neither would forget in a hurry.
In bed beside him, Yasmine disturbed his thoughts. "Rajiv how are things really going? You get the information on the news, and I know better than to simply rely on the rhetoric that passes for news."Rono gave it a little thought. Instead of answering her question, he reached for her, and pulled her close to him. He kissed her very hard on the mouth, and felt her lips open under his, and felt her tongue searching for his mouth....Later, as they lay in the afterglow of their sexual tryst, he decided that he would lay most of it out for her.
"Shit. So that is what the Chinese were about with that vote of theirs on the Security Council!" the Prime Minister raged. He was now a very worried man; having a superpower take you on tended to do that.
I won't ruin how the book ends but let me tell you, it involves a Queensland beach, a disturbing description of a woman in a one-piece swimsuit and a Bob Dylan quote.
What Jensen clearly lacked was a good editor and someone to tell him, um no. Which I guess is oddly apt because he was told "no" from publishers and he went ahead and did it anyway.
Come for the fantasy geo-politics and racism against Indonesians... and stay for the blood-chilling sex scenes.