When Australian of the Year and domestic violence campaigner Rosie Batty addressed Victorian parliament on Thursday she received a standing ovation... except from one conservative MP.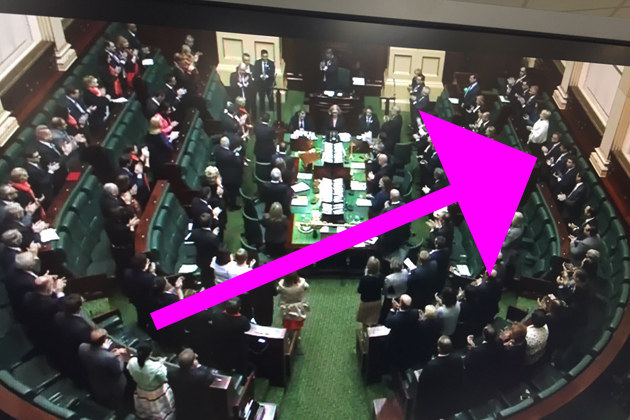 Liberal party MP Graham Watt refused to stand and can be seen here with head leaned against the bench.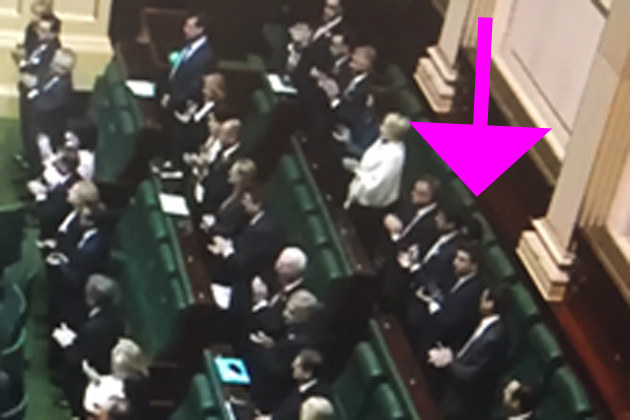 Watt released a statement about his refusal claiming he had "private and personal reasons" for not standing for the domestic violence survivor.
He alluded to "male and female" victims, which may indicate he opposes Rosie Batty's campaigning on the issue of violence against women.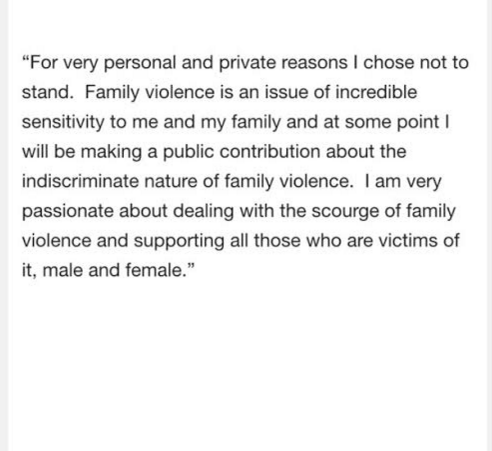 Batty's son Luke was murdered by her husband in an act of family violence which changed the debate around the issue in Australia. She was awarded Australian of the Year for 2015 for her tireless campaigning.