Former president of the Human Rights Commission Gillian Triggs has slammed the government's same-sex marriage plebiscite, suggesting it subverts parliamentary democracy, while throwing her support behind the group of Liberal rebels calling for a free vote on the issue.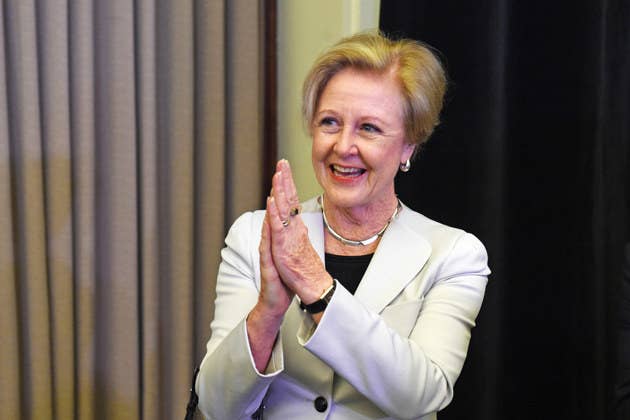 In her first act of political advocacy since stepping down as head of the Human Rights Commission, Triggs spoke with BuzzFeed News about the plebiscite.
She said it was her "personal view" that the plebiscite was being pushed by government MPs as a way for marriage equality to fail.
"We do all sorts of things by a vote in parliament, sometimes they win, sometimes they fail," Triggs told BuzzFeed News. "Nonetheless that is their job.
"To sidestep the issue, I suspect with the intention of defeating the exercise, that's a personal view, but nonetheless, sidestepping their responsibility and passing it onto the community, when this is the job of parliament, is very, very worrying for the entire democratic system."
Triggs also praised a group of rebel Liberal MPs which has now called on the government to dump the plebiscite and embrace a free vote for all Coalition politicians.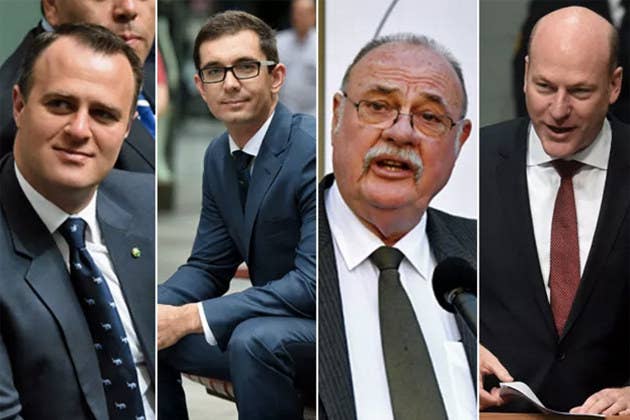 "When we see a group of parliamentarians say, 'Look we tried the plebiscite, this is not disloyalty to the party, we tried it, it didn't work, now let's try something else'," she said.
"Bringing the task back to parliament again is a very important initiative."
The controversial compulsory, non-binding plebiscite emerged as government policy from a 2015 party room helmed by the then prime minister Tony Abbott.

But the government under Malcolm Turnbull has been unable to get the plebiscite legislation through the Senate, with Labor, the Greens and crossbenchers arguing the $160 million national vote is not needed to decide on whether to legalise marriage equality.
Triggs' first move since leaving the Human Rights Commission has been to join with the University of NSW's dean of law George Williams, Marque Lawyers' Michael Bradley and other lawyers, under the banner of a new advocacy group "Two People".

The group is encouraging lawyers to speak up against the government's plebiscite, and for politicians to "restore equality" before the law for gay couples.
"I've now stepped down from my position as president of the Human Rights Commission," Triggs said. "I am now in a sense freer to work with groups that can be effective in raising their voice in the community on some of these questions.

"(Lawyers) understand how very simple this is for the legislation to be amended and how important it is for parliamentarians to frankly do their job in parliament."