Theresa May Said Donald Trump Told Her To "Sue The EU" And Refuse To Negotiate Brexit
"Sue the EU, not to go into negotiation, sue them."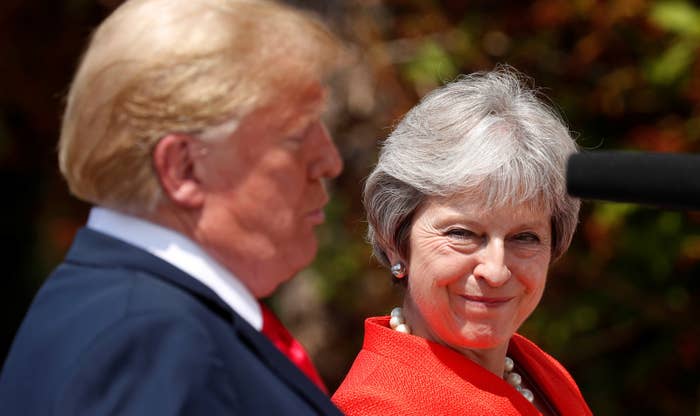 Theresa May has revealed that Donald Trump's private advice to her on how to resolve deadlocked Brexit talks was to sue the European Union.
On The Andrew Marr Show on Sunday morning, the prime minister disclosed what Trump had told her after the US president criticised her approach to the Brexit negotiation in a controversial newspaper interview.
In a joint press conference on Friday, Trump had alluded to his private advice, which he admitted was "brutal" but declined to say what it actually was.
"He told me I should sue the EU," May said.
"Sue the EU, not to go into negotiation, sue them... We are going into negotiations with them."
Host Andrew Marr showed May a clip of the joint press conference, in which Trump said he had given her some tough advice.

"I did give her a suggestion. I wouldn't say advice," Trump said at the Friday press conference.

May's candid disclosure may be seen as a way for the prime minister to push back against critics within her own party, who've openly questioned May's latest Brexit plans for falling short of their expectations.
In an audio recording leaked to BuzzFeed News last month, Boris Johnson – who resigned from May's cabinet over the new Brexit white paper last week – wondered whether Trump would do a better job dealing with Brussels.
"Imagine Trump doing Brexit," Johnson told party members at the private dinner. "He'd go in bloody hard… There'd be all sorts of breakdowns, all sorts of chaos. Everyone would think he'd gone mad. But actually you might get somewhere. It's a very, very good thought."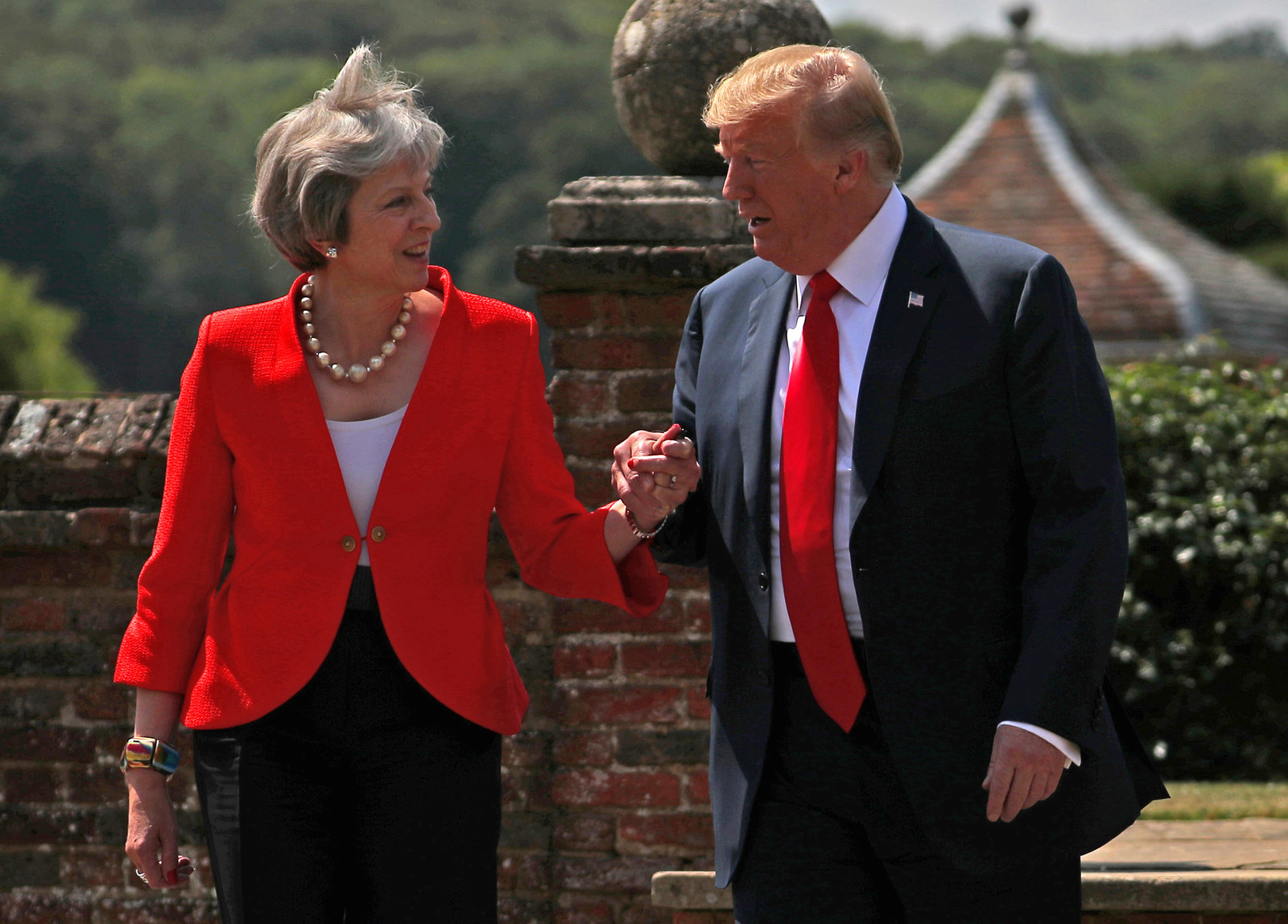 May also defended holding hands with Trump during the visit after the two leaders were pictured on multiple occasions helping each other up and down stairs.
Marr asked whether the hand-holding had anything to do with a report that Trump had a fear of stairs.
"What you notice is that whenever he takes me down a slope or stairs – he did it up the stairs, he did it up the stairs at Blenheim Palace," May said. "He takes my hand to help."

Marr replied: "It makes you look a little bit submissive."

"Oh, Andrew, come on," May said.