Australian politics has descended into ugly scenes in recent days, with senator Sarah Hanson-Young and some of her colleagues calling out the sexist abuse she's been getting from her male colleagues.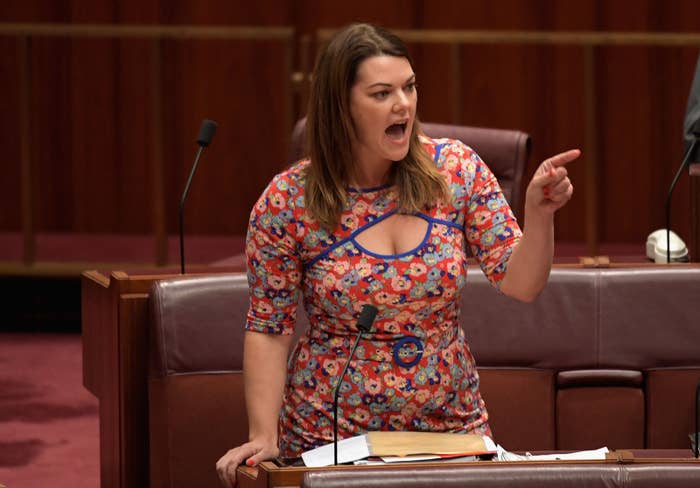 Greens leader Richard Di Natale was thrown out of the senate for calling one senator who mocked Hanson-Young a "grub" and "an absolute pig", while Hanson-Young used an impassioned speech to name each of the men who had hurled abuse at her.
"Real men don't insult and threaten women," Hanson-Young said. "They don't slut-shame them and they don't attack them and make them feel bullied in their workplace."

Well. On Wednesday, the conservative Spectator Australia magazine published a letter titled "Sarah Hanson-Young's credibility gap". The accompanying photo was a cropped image of the senator, showing only her bust.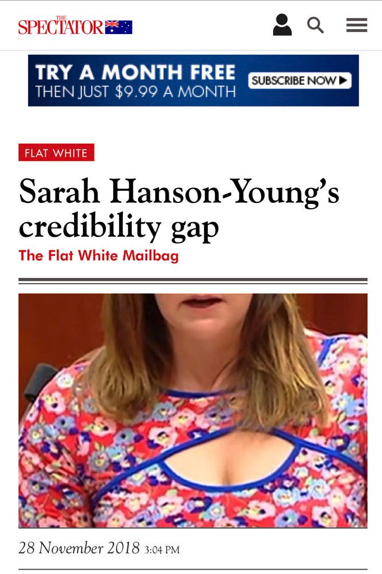 "Watching Question Time and ABC analysis and wanting to pull my eyes out," read the letter, claiming to be from a female reader. "If SHY wants to be taken seriously why is she wearing a dress in the Senate that looks like she's on her way to a Christmas party?
"Any woman with anything upstairs knows you don't win a debate with your boobs hanging out."
The letter, and its presentation by the conservative outlet, was immediately seized on by some of Australia's most senior woman journalists.
After women called out the publication on Twitter, the letter was removed, without explanation. Speaking to BuzzFeed News, Hanson-Young called the Spectator Australia "juvenile and pathetic".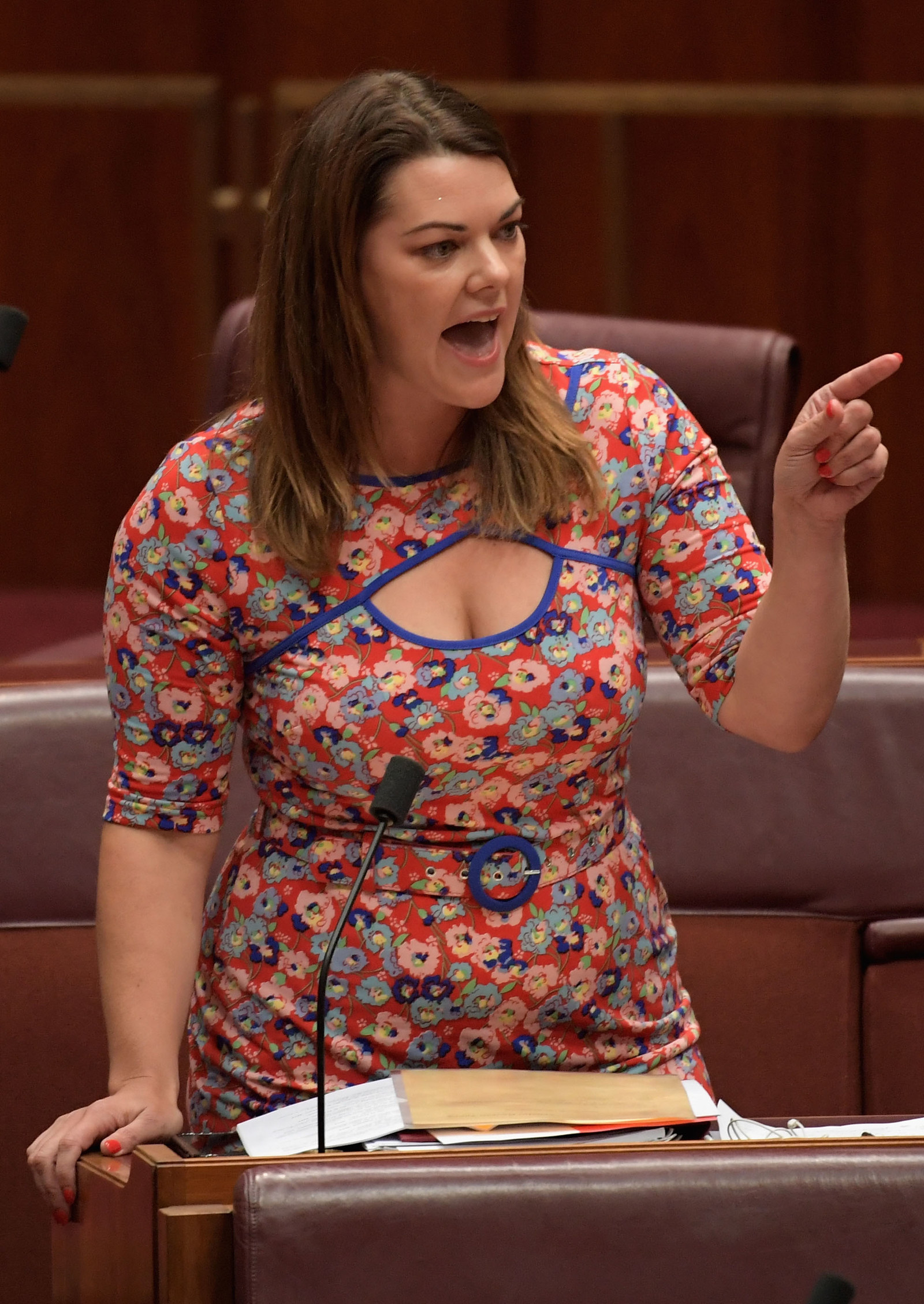 "It's 2018, for heaven's sake," Hanson-Young said. "The suggestion that a woman's opinion is not valid because of the way she dresses is as out of touch as it is offensive.
"Australian politics is having its #MeToo moment and it can't come soon enough. Women on all side of politics are standing up for ourselves and parliament will be better for it."
The Spectator has been contacted for comment.