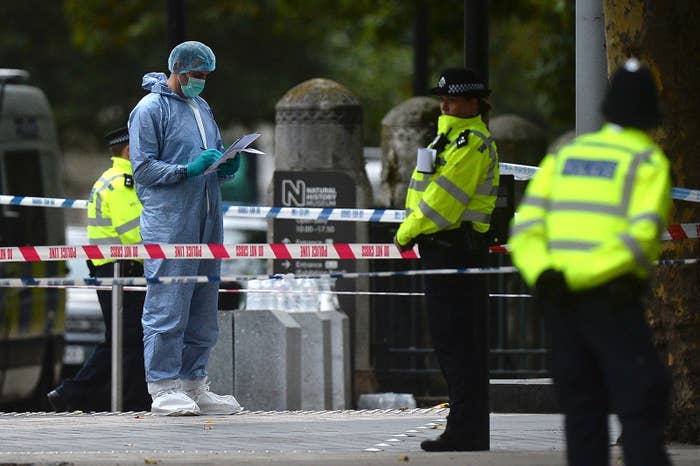 The UK's press regulator has ruled the Mail Online did not breach accuracy guidelines, despite seven tweets that suggested a car had deliberately targeted pedestrians during an accidental car crash.

Last year, the Mail Online sent the tweets over more than three and a half hours, linking to its story about a car which had mounted the curb and hit pedestrians outside London's Natural History Museum.
According to the ruling published by the Independent Press Standards Organisation on Thursday, the Daily Mail's online website had titled the story's headline: "BREAKING NEWS: Driver 'deliberately mows down pedestrians after mounting the pavement outside the National History Museum before being pinned to the ground and arrested by police in front of stunned tourists'".
It was later reported that 11 people had been injured and police were not treating the incident as terror-related.

Former Mail Online columnist Katie Hopkins, former UKIP leader Nigel Farage and YouTuber Tommy Robinson were all criticised in the wake of the crash for spreading fears that it was a terror attack.
The press regulator IPSO, which is funded by the industry, has now cleared the Mail Online over accuracy concerns, because the website had presented the claims as those of an eyewitness.
"The publication clearly presented the idea that the driver had acted 'deliberately' as a claim, using quotation marks, and supported this interpretation with tweets from eye-witnesses within the article text," the ruling read.
"It did not present this as fact, and made clear the basis for suggesting that the driver might have acted deliberately."

It went on to commend the website for amending its news story despite it never actually issuing a correction.
"Whilst there was a delay in tweeting about the amendment to the article, given that the article had not contained a significant inaccuracy, there was no obligation to publish a prompt correction."