Let's get to the very serious news first: Australia's top lawyer, Justin Gleeson, has penned a fiery resignation letter after a sensational fallout with attorney general George Brandis.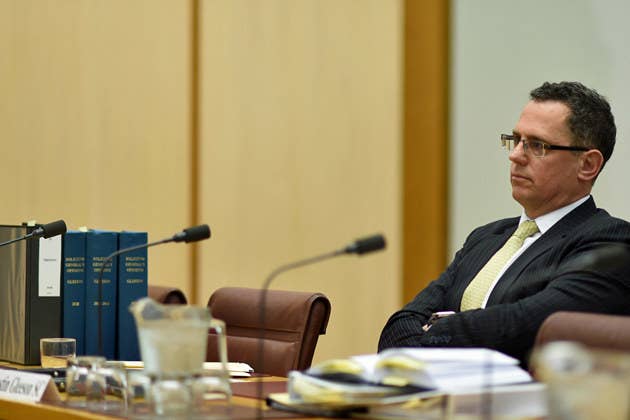 For the avoidance of any doubt, I also make it perfectly plain that I reject absolutely each and every attack and insinuation that has been made in recent time upon me personally, or upon my office, by Government members of Parliament, including you, in Senate Committee processes.
Brandis replied with his own letter, accepting the resignation. But one thing... The internet noticed his signature.
Specifically, it was like some sort of abstract Mr Squiggle challenge.
In no time it was being compared to a jousting knight.
A choo-choo train.
An elephant.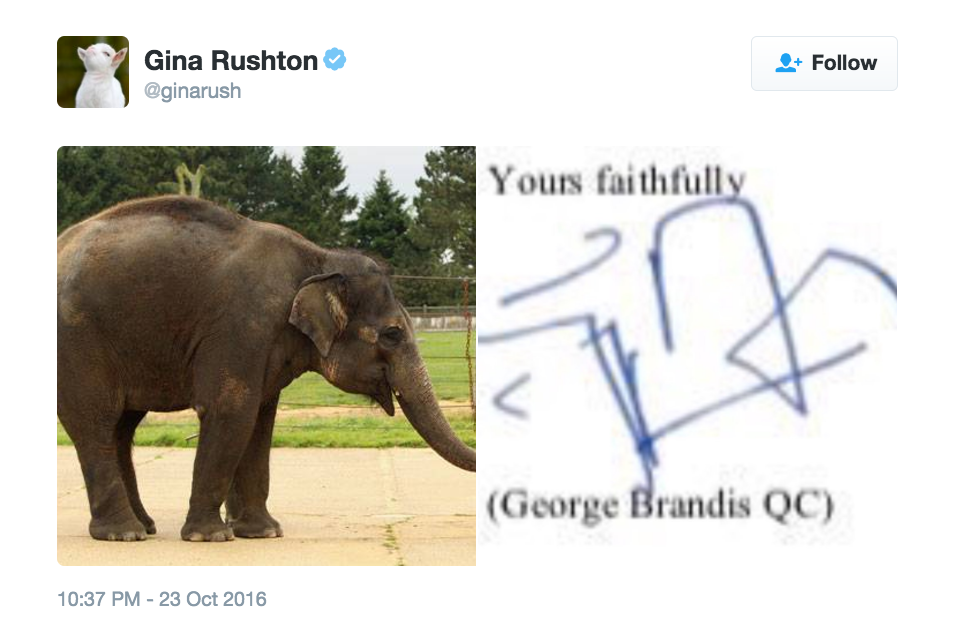 A skater doing a sick olly.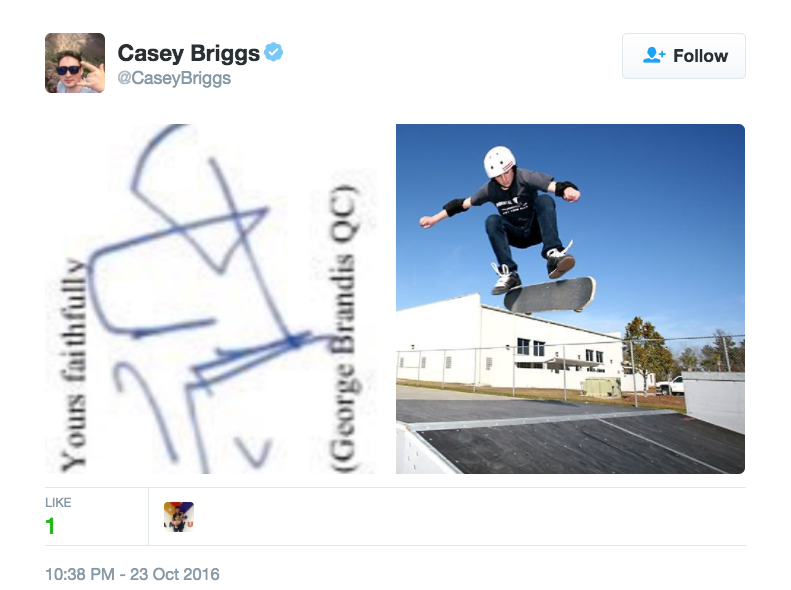 Snoopy.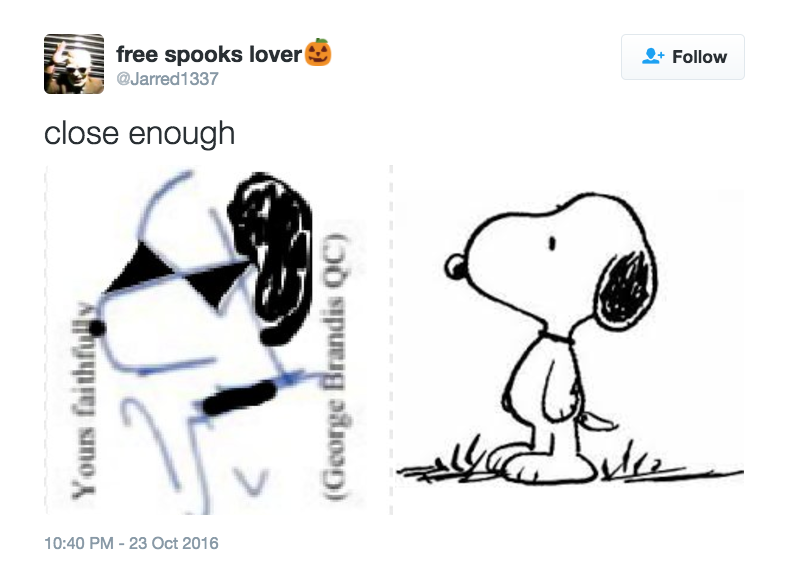 A Picasso.
A crude dick.
Dignity.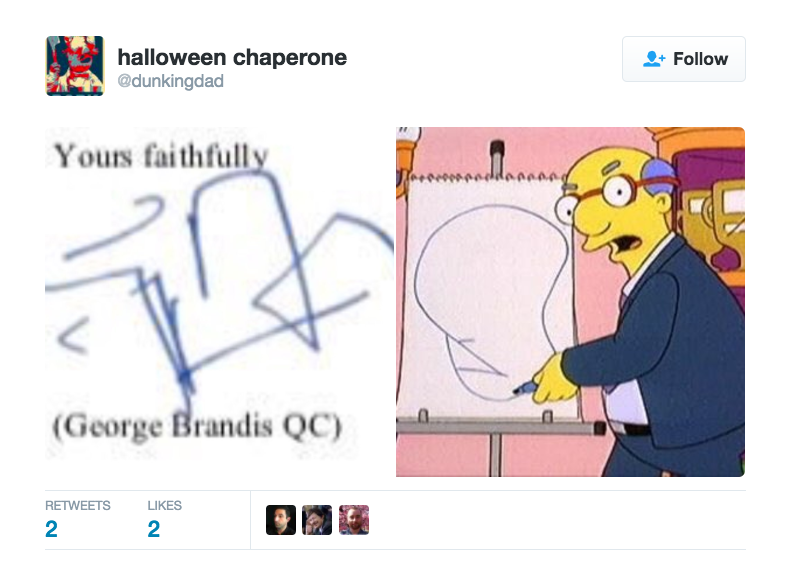 And whatever this is... A camel?