In the midst of a federal police investigation and as calls for him to step down grow louder, some pretty hilarious photos of special minister of state Mal Brough have emerged.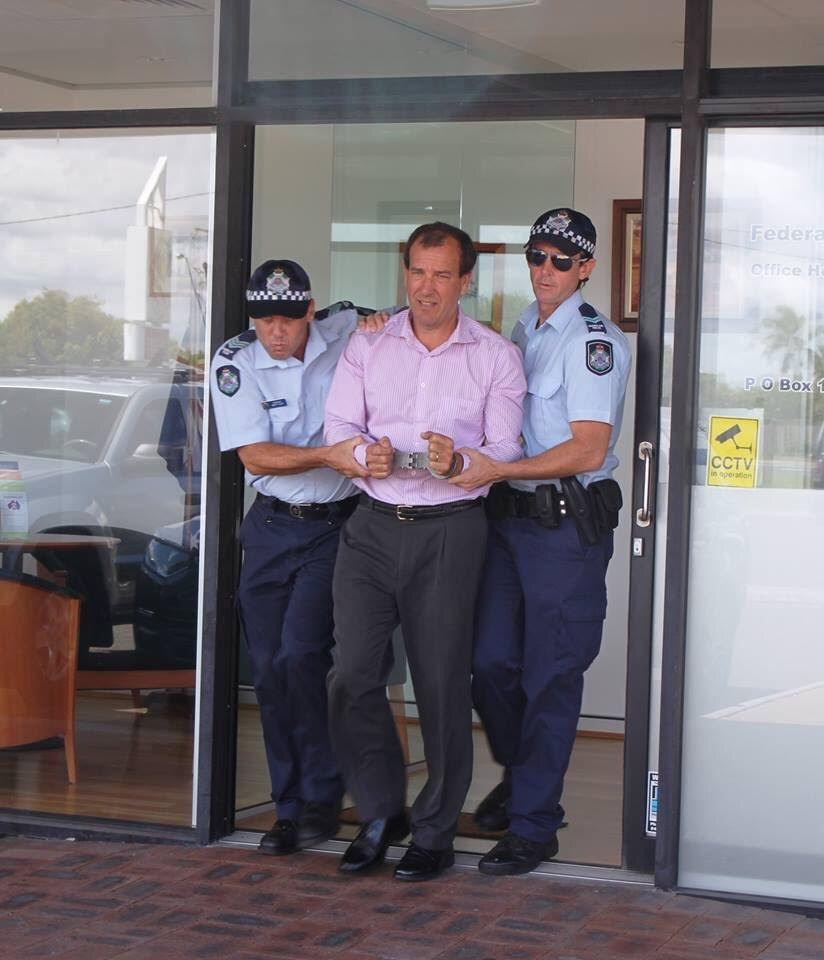 The embarassing photos are from last year and show Brough being handcuffed, led away by police and posing for charity. According to his own website he spent an hour in lock-up in an event for PCYC.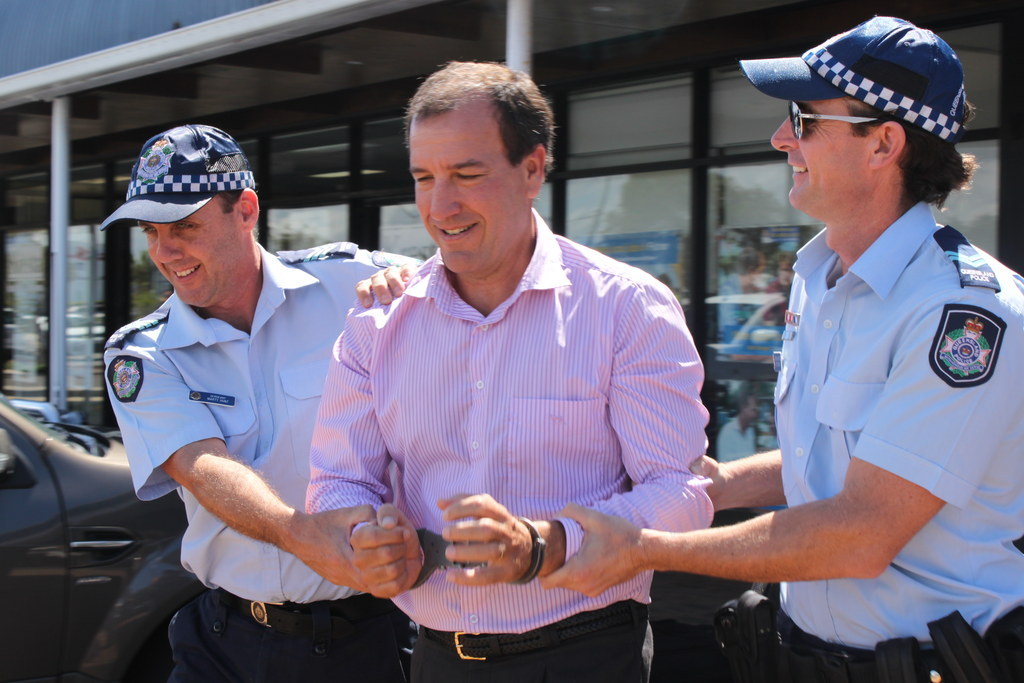 He'll be hoping it's not a sign of things to come...
Brough is being investigated by the AFP over his communication with former Liberal staffer James Ashby and his role in the leaking of files that led to the former speaker Peter Slipper resigning.
Just last week AFP officers executed a search warrant on Ashby's property looking for records and correspondence between the former staffer and Slipper.
The prime minister and senior frontbenchers have spent the last few weeks standing by Brough, claiming he has the government's full support.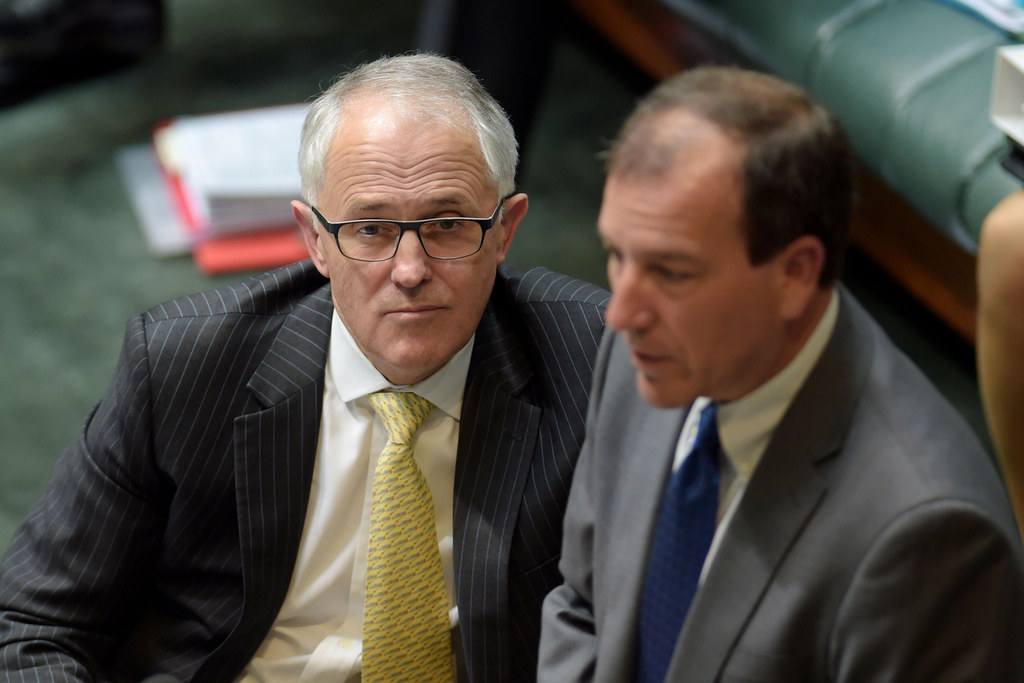 But Labor believes Brough needs to stand down while the police investigation takes place.
"The special minister of state is in charge of government integrity. I think it's not a matter of whether Mal Brough should stand aside, which he probably should, it is
becoming a matter of Malcolm Turnbull's judgment why he won't act," said Labor leader Bill Shorten on Thursday.
In the meantime, sit back and enjoy the photos of Mal Brough being jokingly taken to the slammer.