Miami police have served up an arrest warrant to Bernard Tomic after Australia's top ranked tennis player wouldn't turn down his music in a Miami penthouse.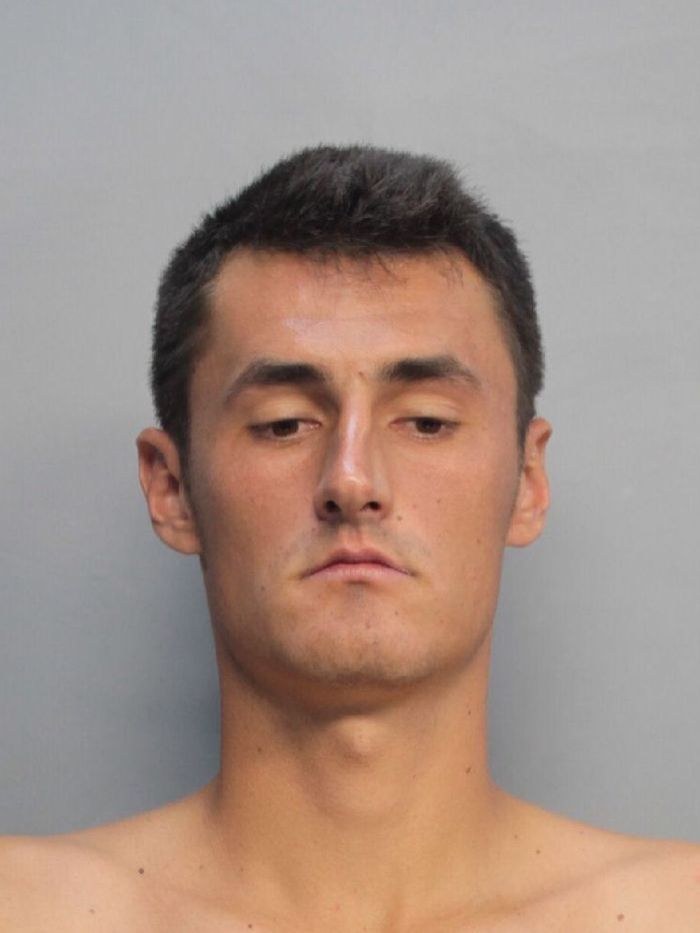 Tomic's mugshot shows the 22-year-old shirtless and looking a little glum after he was arrested for being aggressive when he was asked to turn the volume down in his $7,000-a-night penthouse on Thursday.
"Witnesses stated that (Tomic) closed the door on security officers and refused to lower the noise and music on all three occasions," reads the police report.
"(Tomic) pointed his finger aggressively towards the hotel security officers and continued to play loud music."
It's been a rough few weeks for the player nicknamed "Atomic" because of his temper and outbursts. The world number 25 has been knocked out of Wimbledon and kicked off the Australian Davis Cup team for bad behavior.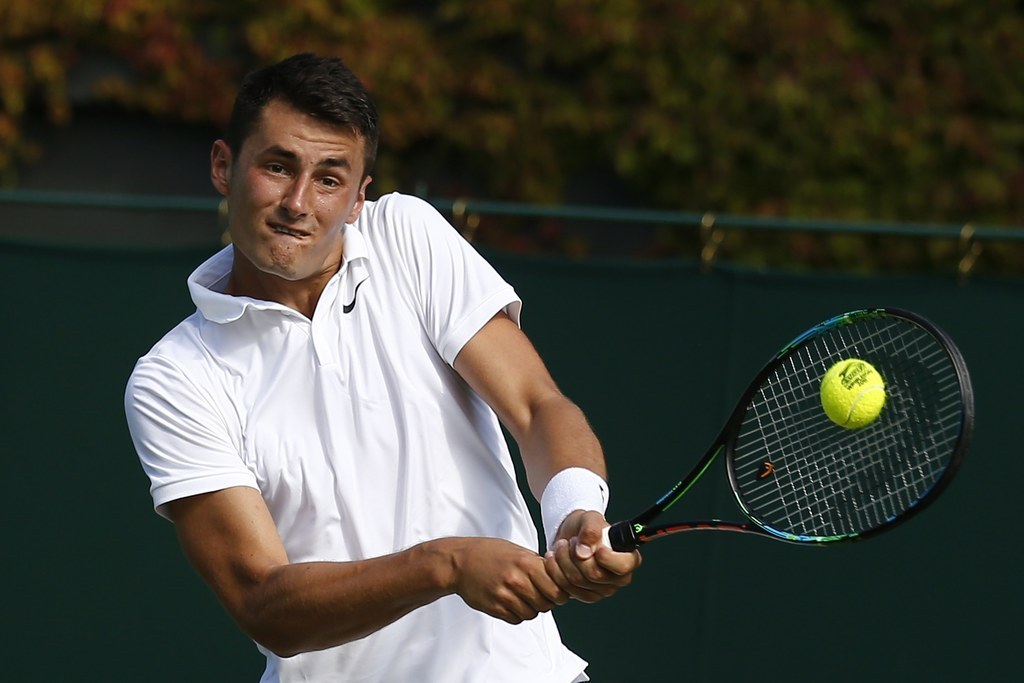 And there was this so-called "typo" earlier this week. Tennis Australia has been forced to apologise to Tomic for writing "Hall of Shame" instead of "Hall of Fame" on the fixture section on his website.
Tomic's father, John has threatened to sue for defamation over the "typo" and is seeking legal advice.
It might be a busy week for Tomic's legal team with the ball in their... court.