Queensland senator James McGrath is one of the PM's trusted numbers men and just happens to have an insane milo addiction.
BuzzFeed News slid into the senator's DMs to ask him about his chocolate-powder obsession and he told us about "milo soup".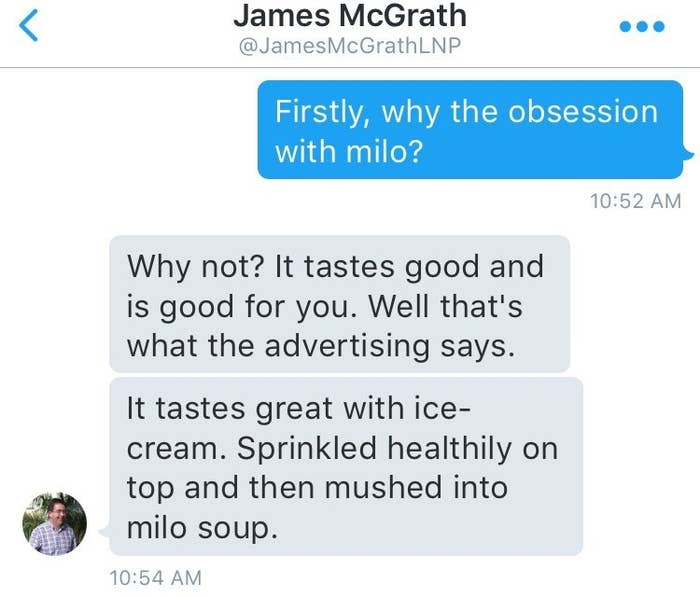 McGrath actually has an amazing milo soup recipe which includes, ice-cream, milo and BUNDY RUM!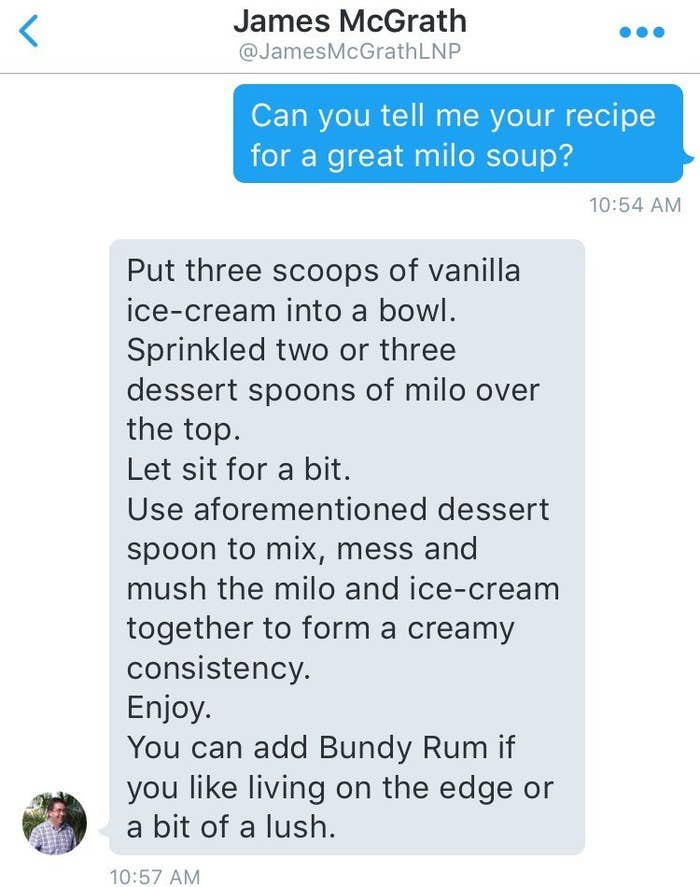 He showed ABC's Annabel Crabb how to do the recipe on her show "Canberra al desko"... HOLY SHIT LOOK AT THAT MILO SERVING!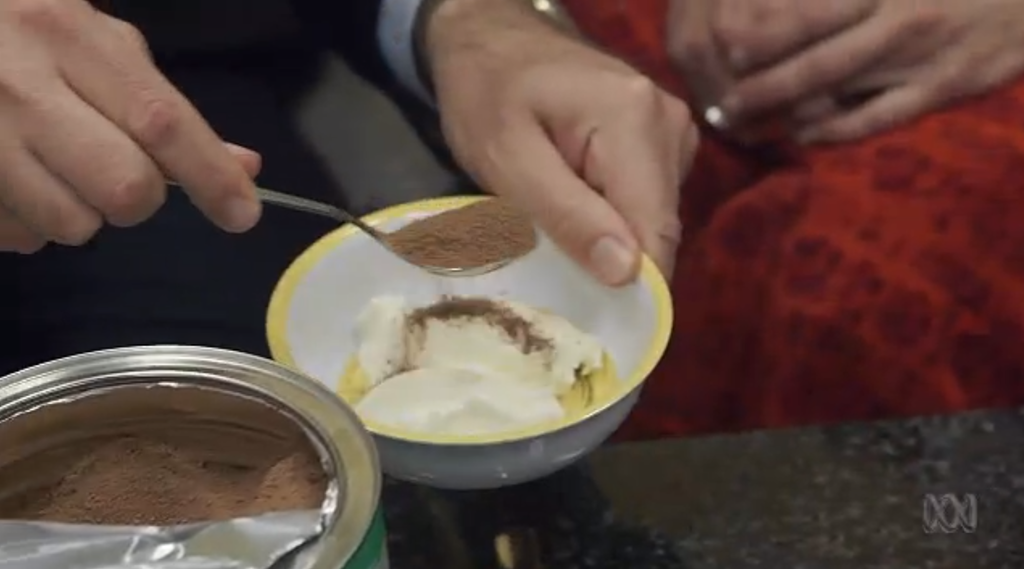 With a splash of Bundy. Stunning.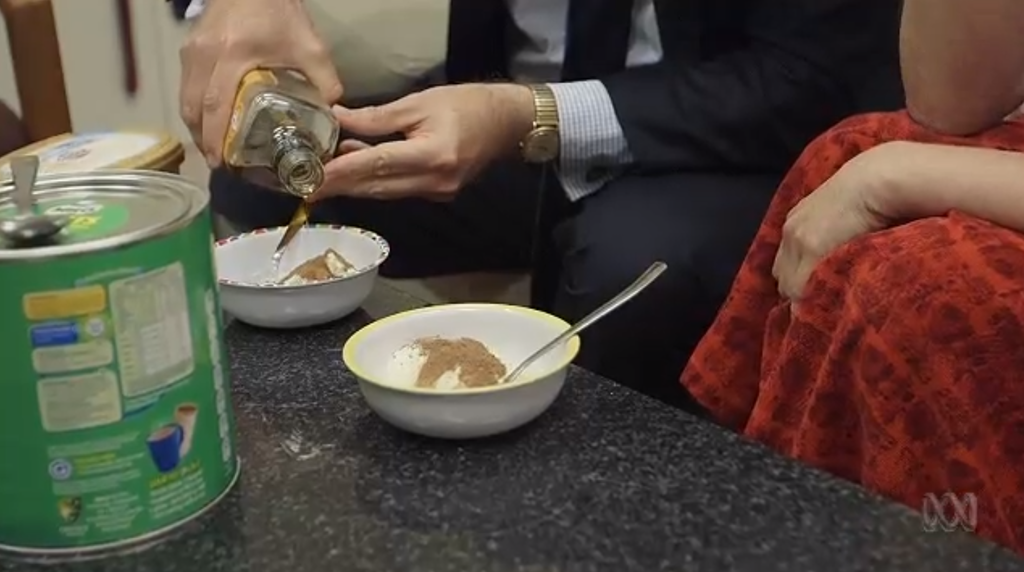 Thank you for the recipe senator. Who wants some Bundy rum milo soup?????!!!!