Scott Morrison's office has told BuzzFeed News it thinks the treasurer's Twitter account has been hacked after he appeared to "like" an opinion piece about China and human rights.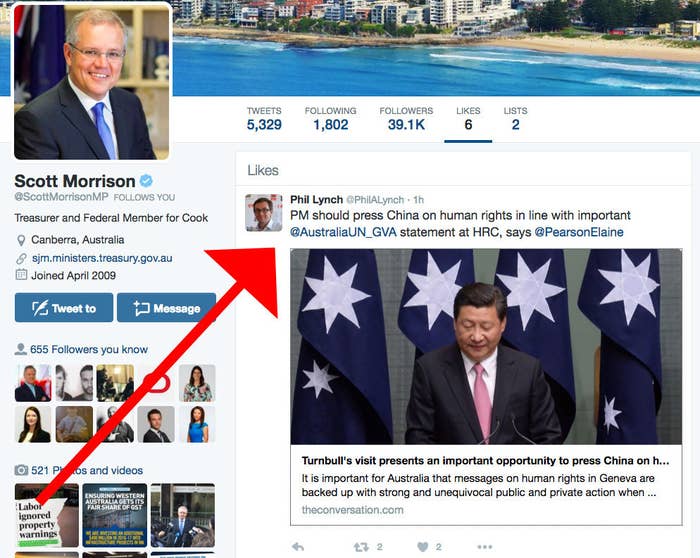 Morrison appeared to have liked The Conversation's latest piece which discusses how the PM should confront China about human rights on his upcoming trip.
"Turnbull can and should urge China's government to stop unlawfully abducting Chinese citizens and others beyond its borders and end the unprecedented attack on civil society," wrote human rights lawyer Elaine Pearson.
"He should publicly call on the government to lift restrictions on the internet and end the state's persecution of bloggers for free speech."
While a Twitter "Like" does not necessarily mean an endorsement, Morrison's move did raise some eyebrows ahead of Australia's largest ever trade trip to China.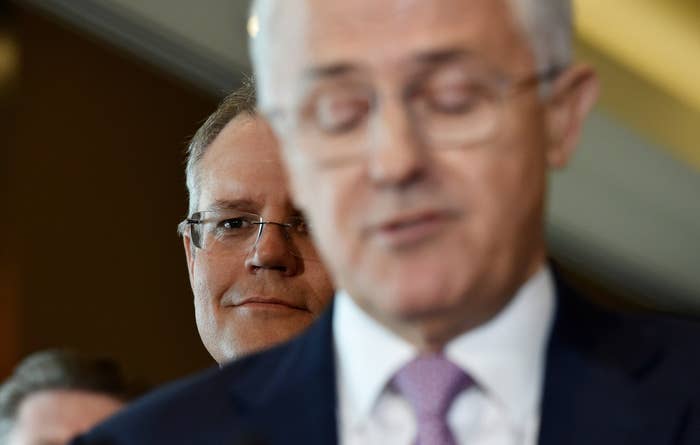 A spokesperson for the treasurer told BuzzFeed News that it believes someone had hacked his Twitter account and liked the tweet.
"We're investigating. There was absolutely no intention behind it," said the spokesperson.
His office is now investigating the incident.