A Liberal powerbroker has argued for urgent rule changes within the party, likening the current situation to South Africa's apartheid regime and saying US civil rights hero Rosa Parks wouldn't be happy about it.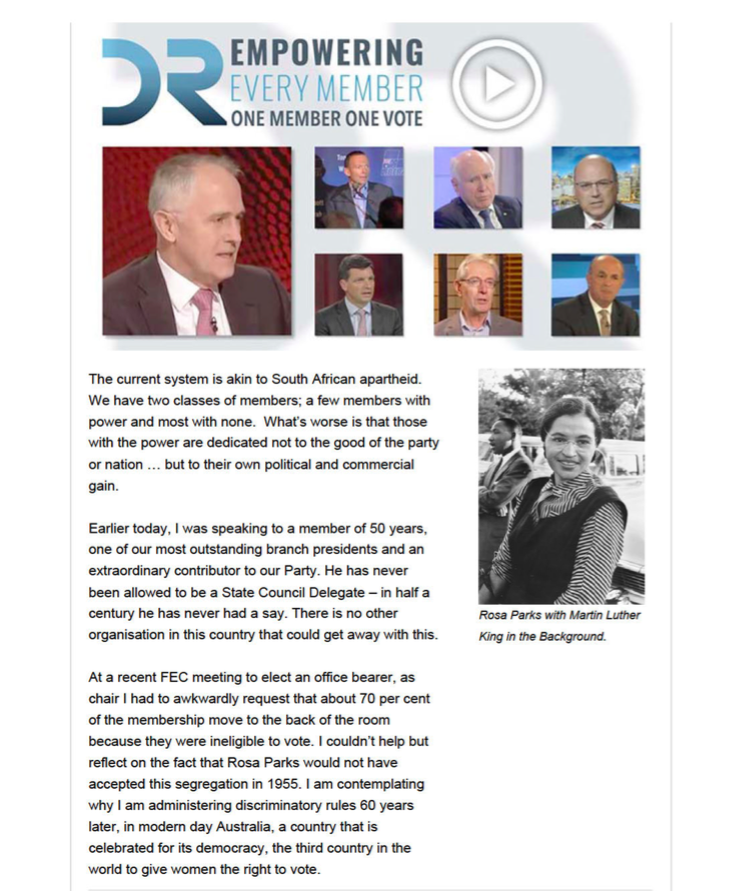 "The current situation is akin to South Africa's apartheid," writes Villatora. "We have two classes of members; a few members with power and most with none."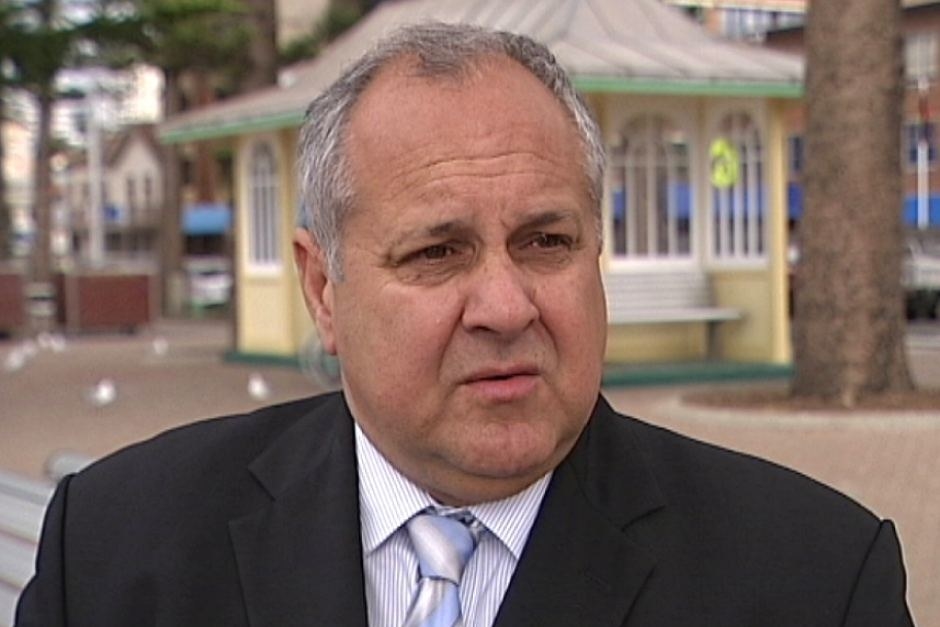 He goes on to say that Rosa Parks, who defied intimidation by sitting at the front of a segregated bus in racially divided America in 1955, would not take the rules that govern NSW Liberal candidates.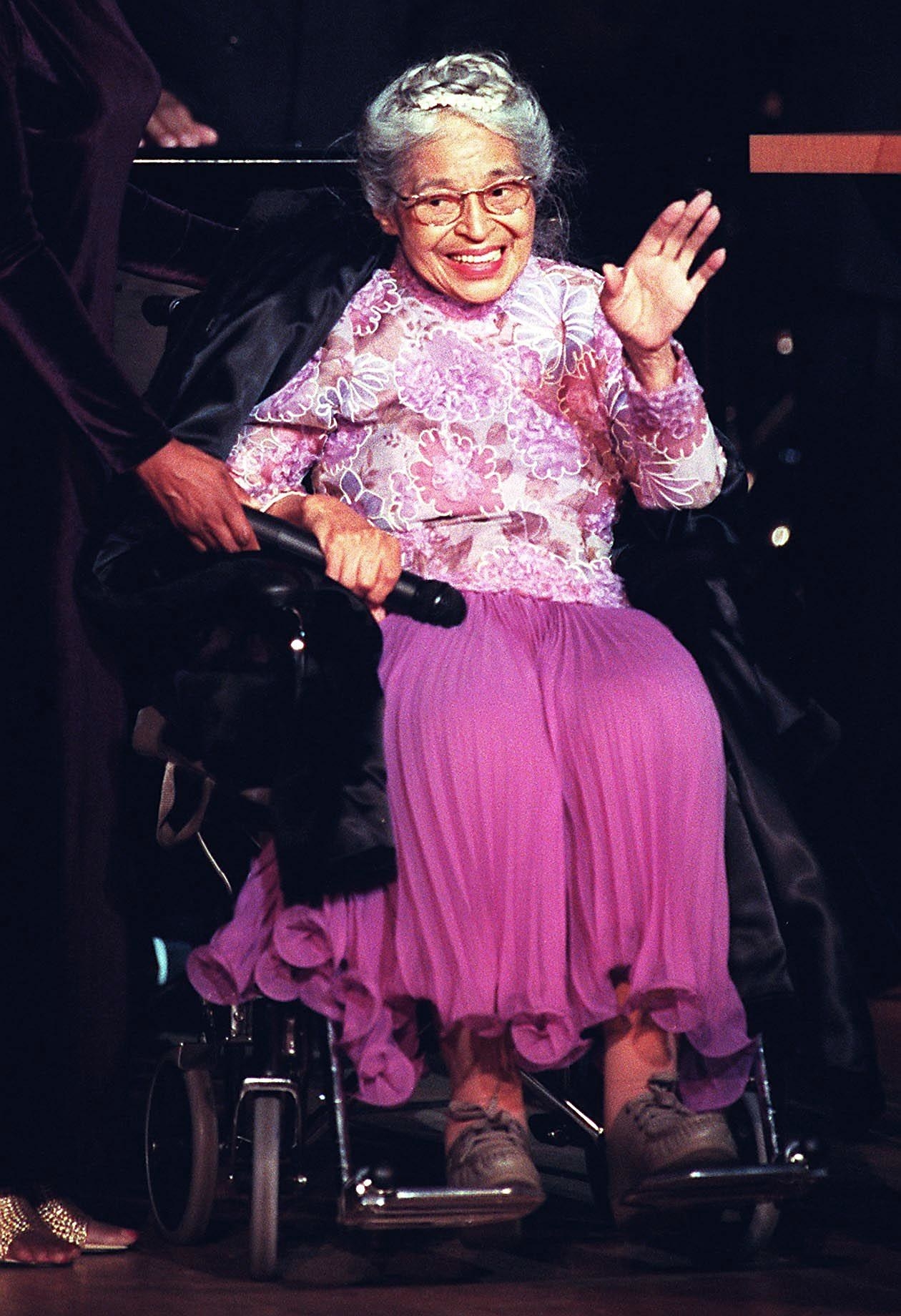 On another page of the booklet, Villatora includes pictures of all the people who support a change to the rules. There are 25 political figures, with four women and just one person of colour.