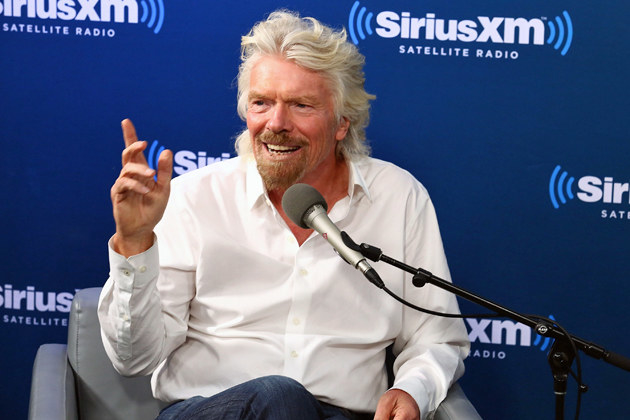 Virgin boss Richard Branson has personally stepped in to overturn a ban on selling the Daily Mail on board Virgin trains on the West Coast network.
News of the ban grabbed headlines last week, with the company saying its employees had voiced opposition to sales of the newspaper because of its stance on immigration and LGBT issues.
"There's been considerable concern raised by colleagues about the Mail's editorial position on issues such as immigration, LGBT rights, and unemployment," read an internal memo, sent last year.
"We've decided that this paper is not compatible with the VT brand and our beliefs."

But opponents of the move accused Virgin of censorship, with even Labour leader Jeremy Corbyn saying the right-wing tabloid would be sold on the trains if he had the chance to renationalise the rail network.
On Monday, Branson wrote on Virgin's website that the decision does not live up to the "principles" of the rail partnership under him and business partner Brian Souter.
"While Virgin Trains has always said that their passengers are free to read whatever newspaper they choose on board West Coast trains, it is clear that on this occasion the decision to no longer sell The Mail has not been seen to live up to these principles," Branson wrote.
"Brian and I agree that we must not ever be seen to be censoring what our customers read and influencing their freedom of choice. Nor must we be seen to be moralising on behalf of others. Instead we should stand up for the values we hold dear and defend them publicly, as I have done with The Mail on many issues over the years.
"So Brian and I have instructed our team at Virgin Trains to reconsider this decision and re-stock the Daily Mail while they undertake a full review of their sales policy, making clear that this policy should not single out individual media titles."
Last week, a spokesperson for the Daily Mail called Virgin's decision "disgraceful", while also criticising the rail network's recent record.
"It is disgraceful that, at a time of massive customer dissatisfaction over ever-increasing rail fares, and after the taxpayer was forced to bail out Virgin's East Coast mainline franchise, a decision strongly criticised by the Mail, that Virgin Trains should now announce that for political reasons it is censoring the choice of newspapers it offers to passengers," the spokesperson said.
Looks like there are no comments yet.
Be the first to comment!