The BBC has been paying hundreds of thousands of pounds of licence fee payers' money a year to a TV company that produces often unusable local news content and that insiders say was established solely to obtain subsidies from the public broadcaster.
The government's ambitious plan for "Local TV", introduced in 2011 by then–culture secretary Jeremy Hunt, was supposed to bring forward a new era of local news, with the BBC mandated to hand over financial support for the launch of 30 city-specific TV stations around the UK.
For each story the local stations submitted, the BBC would pay them £147.50, whether it ran them or not, and the companies were set quotas of 85 stories per month for each area.
The money from the BBC was used to build a network of TV stations around the country, which were all required to air an hour of local news content each day.

At the time, critics warned the policy was ill-thought-through and little more than an attempt to dilute the BBC's economic power by rerouting its public funding.
The company that has benefited most from Hunt's initiative is That's TV. Founded by a businessperson called Daniel Cass, it has become by far the biggest player in the field, scooping up 14 of the local broadcast licences with potential total earnings, via the BBC, of over £3 million of public money.
According to interviews with multiple former employees and company insiders, BuzzFeed News can reveal:

That's TV stations were geared almost entirely towards meeting the BBC's subsidy quotas so that the company could continue receiving the public money.

The stations have attracted embarrassingly low ratings, with several getting fewer than 30 viewers on average across an entire day.

Licence rules set by the UK broadcast regulator Ofcom require the stations to produce at least an hour of news content per day, but That's TV has got round this by running two almost identical news bulletins back to back, and filling the rest of the schedule with old films.

The company successfully applied to Ofcom 14 times in the last few years to relax the amount of local content its stations were required to show. In one instance this involved cutting the 35.5 hours of local programming a week to just 7.5.

The company uses tiny teams of one or two young, under-trained staff working on zero-hours, minimum-wage contracts at each station to produce 85 stories a month to hit the BBC quota and keep the subsidies coming in. One station brought in media studies students to help it achieve the numbers.
"The company is funded by the BBC," a former senior That's TV employee told BuzzFeed News. "You look across each channel, there's two journalists, and sometimes just one, who have to send 200-odd stories to the BBC every three months.
"You'd end up producing content, rather than news, and we'd send to the BBC all these pointless PR pieces because there was just nothing else you could do."
"The BBC, I think, is not fully aware of what's going on… It's a scam. Ofcom is letting them do this."
In April, Ofcom finally acknowledged that Hunt's headline-grabbing programme had failed in its mission to create a sustainable nationwide network of TV stations.
The broadcast regulator called for a halt to handing out any more licences, acknowledging that Britain's local stations had struggled to gain financial viability, with viewers lodging complaints to Ofcom and the stations being reportedly "ridiculed" for what was being shown.
That's TV will continue to hold its current licences and has reportedly picked up five new ones in Scotland following the closure of STV2.

Conservative MP Ed Vaizey, who was the minister for culture, communications, and creative industries in Hunt's department when Local TV was launched, said the BuzzFeed News evidence on That's TV showed that the programme had "tried and failed" and should be shut down.
"The idea has been tried and failed. The government should pull the plug."
"Local TV was a misconceived idea from the start, and it doesn't surprise me that there are allegations that local TV stations might be gaming the system or not providing a quality product," Vaizey said.
"The idea has been tried and failed. The government should pull the plug."
Labour's shadow culture secretary, Tom Watson, said That's TV's performance was an embarrassment for the government.

"It's an embarrassment for the government and an outrage for licence fee payers"
"That's TV appear to be a rogue trader profiteering off a failed government scheme," Watson said. "Rather than getting the quality the public deserve for their licence fee, all they've got from this scheme is substandard stories.
"It's an embarrassment for the government and an outrage for licence fee payers."
BuzzFeed News has made multiple attempts to get a response to the allegations from Daniel Cass and That's TV. Cass did not return emails, texts, or phone calls. On one occasion, he called back from his phone and could be heard in the background talking to another individual, before hanging up 20 seconds later. It appeared he'd inadvertently called BuzzFeed News.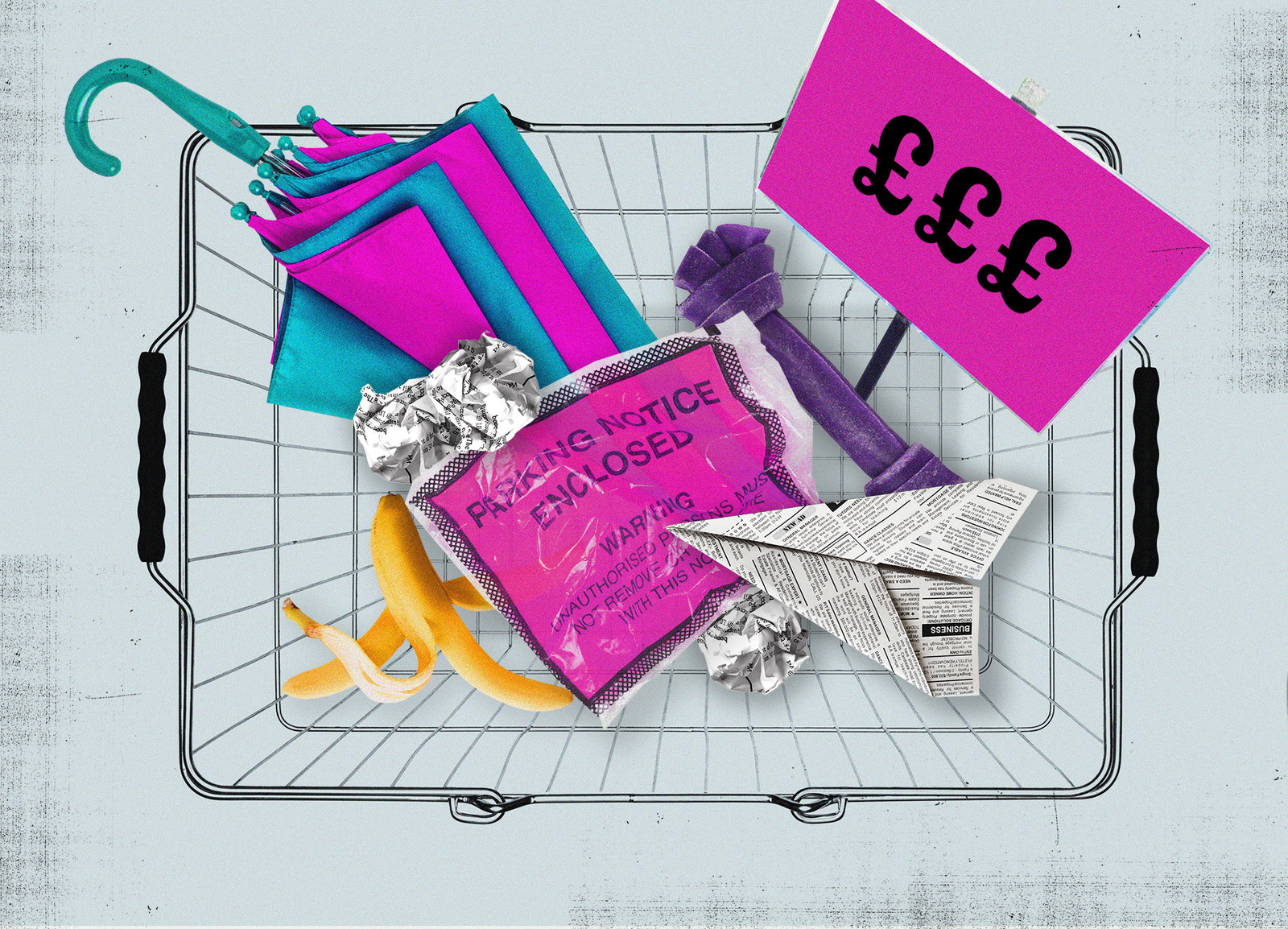 Jeremy Hunt unveiled his blueprint for a local television revolution at the Oxford Media Convention in 2011. The then–culture secretary, a longtime admirer of local TV networks in US towns and cities, announced a plan that would see the vacant channel 7 and 8 slots on the digital TV electronic programme guides be handed to a national network – he called it a "spine" – of local TV stations.
"For consumers, what this will mean is a new channel dedicated to the provision of local news and content," Hunt said. "One that will sit alongside other public service broadcasters, offering a new voice for local communities, with local perspectives that are directly relevant to them."
These local stations would be funded by diverting public money from the BBC licence fee, which would be used to set up the transmission network and to buy content from the local providers.
Under the terms of the new local licences from Ofcom, each station would be paid £150,000 by the BBC in the first year for providing 1,020 stories from its area. Effectively, the BBC would be buying each story for £147.50, and local BBC journalists could then decide whether to use the footage in their daytime broadcasts in local areas the following day.
There was no obligation for the BBC to ever use the story content it paid for from local TV companies, and the companies were paid whether it was used or not.
Under the guidelines, TV stations would need to produce just 744 stories in the second year in return for £110,000, and 276 stories in the third year in return for £40,000.
That meant each local TV station stood to make up to £300,000 over the three years of the licence from the BBC for providing it with content.

The money-making potential was spotted by 37-year-old Daniel Cass, who set up a company called Ultra Media Limited in late 2011 before changing its name to That's Media a year later.
Cass's professional experience before he set up the company is unclear.
According to official records, he had been a director of three other media companies before That's Media: Channel 6 Media, LTN Limited, and Public Service Media – which were all subsequently dissolved.
By May 2012, Ofcom announced 21 of the special local TV licences were up for grabs around the UK, from Belfast and Birmingham to Southampton and Swansea.
As Hunt's Local TV programme got off the ground, Cass began setting up a series of local franchises, one after the other, under the banner of a national TV business called That's TV.
Records show that That's TV acquired a startling number of the lucrative licences from Ofcom. The first, in 2014, was That's Oxford. A year later there were four more, including Cambridge, Lancashire, Manchester, and Norfolk. As Ofcom saw local TV networks go bust, That's TV, led by Cass, was there to take the licence and rebrand the channel as a new That's TV franchise in towns and cities around the country.
By 2018, That's TV had 14 licences. But the stations' programming output could not be further from Hunt's original vision for local news, BuzzFeed News has found.
Many of the new That's TV stations lean on two basic elements: a single local news bulletin on repeat for half the schedule, and old, non-copyrighted, often black-and-white films to fill the other half.
Multiple That's TV sources told BuzzFeed News that most of its stations were set up this way: A That's TV station would record a 30-minute news bulletin at 6pm, made up of anywhere between two and four local stories, and several others from around the That's TV network. At 6:30pm the staff at the station – often just a newsreader and an autocue operator – would record the entire bulletin again with slightly different wording, in an effort to make out that it was a different bulletin.
From 7pm until midday the next day, the twice-recorded news bulletins would run on loop, over and over. At midday, the old films would kick in and run through till that evening's news bulletin.
At a minimum, this rotation of repeated, prerecorded local news bulletins and miscellaneous old films may breach the original Ofcom guidelines that govern the licence.
BuzzFeed News has also established that Cass repeatedly moved to get the local content stipulations relaxed still further. As his company gobbled up licences around the country, it submitted applications to Ofcom known in the industry as variance requests.
Take That's Lancashire, for instance. In November last year, Cass made a variance request for the station's licence. He asked regulators to allow for a reduction in the amount of mandated local programming in the third year of the licence, which must have appeared quite radical.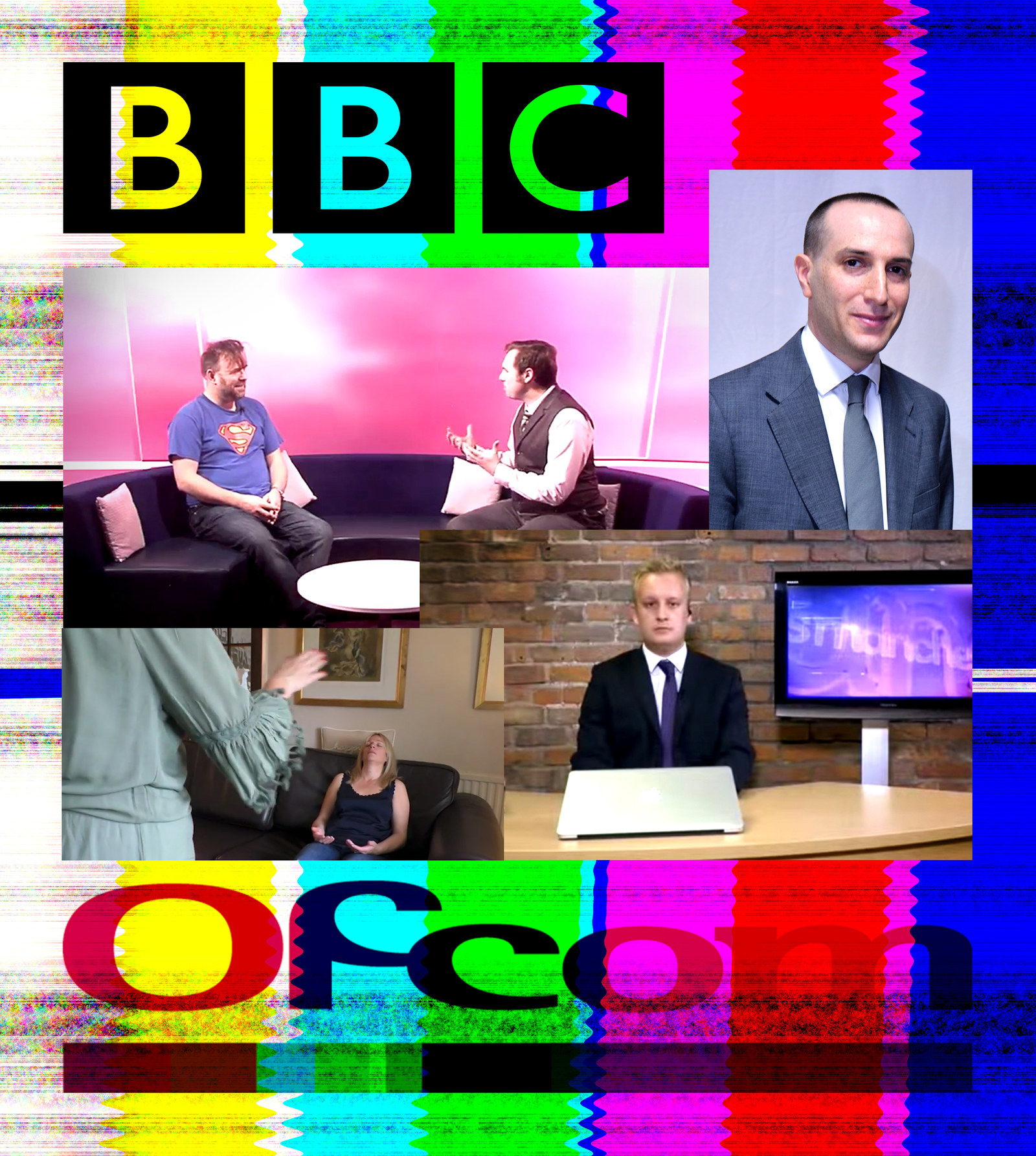 Cass requested the station go from airing 35.5 hours of first-run local programming per week to just 7.5 hours. He wanted That's Lancashire to be required to air only 3.5 hours per week in peak hours. According to Ofcom's records, it was the third time in three years that Cass had applied for a That's Lancashire's licence to be changed.
This tactic has been repeated across the That's TV network. Far from being an isolated push, the company has consistently applied to show less and less local content. Eight That's TV channels have applied to Ofcom, for no fewer than 14 separate variance requests.
In December 2017, Cass picked up his latest licence, for That's Swansea Bay. By March this year, just three months later, he had successfully obtained approval from Ofcom to reduce the local content requirements for the station. The BBC also reported Cass sacked six of the nine staff at the station.
"They were just focused on putting to air just the right amount to get the BBC licence money"
"There was a pattern you could see happening," said a former senior That's TV employee. "They'd get the licences and then go straight to Ofcom to cut the amount of local programming they needed to show.
"They were just focused on putting to air just the right amount to get the BBC licence money."
Despite receiving large subsidies from public money, That's TV stations have attracted startlingly low viewing figures.
BuzzFeed News understands that on one day last year, the average number of viewers across its entire network was just over 1,300 people. That's Manchester, largely considered the most watched station in the That's TV stable, averaged under 500 viewers.
The three poorest-performing channels – That's Oxfordshire, That's Salisbury, and That's Surrey – all had fewer than 30 viewers on average.
Few in the industry doubt that Ofcom is at least partially aware of the poor-quality output of That's TV's 14 stations.
In 2016, Ofcom launched an investigation into three stations – That's Manchester, That's Solent, and That's Oxford – after the regulators received so many complaints from the public about what they were seeing on their local channel.
According to the regulator's findings, the That's TV stations had a "significant number of technical problems", ranging from sound failures to freezing and jumpy video to production credits appearing during the middle of programmes instead of at the end. Ofcom put the stations on notice.
In the two years since then, BuzzFeed News can reveal, Ofcom has conducted eight other investigations into That's TV. Several of them related to the company repeatedly failing to submit turnover returns on deadline. Others revealed more embarrassing incidents that happened on air.
One investigation into That's Solent found the station had breached standards by airing a five-minute "news" story about a local taxi company, which came off suspiciously like an advertisement. Ofcom said the segment repeatedly showed the taxi company's branding and where people could download the taxi app.
Another investigation probed an incident on That's Cumbria where the screen went blank for two minutes during the start of a news bulletin, with the audience only able to hear someone off camera saying "shit" twice.
Responding to questions from BuzzFeed News about That's TV, a spokesperson for Ofcom defended the regulator's recent trend of loosening local requirements on TV stations.
"We have recognised there are challenges facing the local TV sector," an Ofcom statement read. "We have taken this into account when considering requests to change programming commitments, while ensuring the character of local TV is maintained."
"We expect all channels, including local TV channels, to meet their key programme commitments. All licensees are required to submit returns to show they have done this, and we can take enforcement action if broadcasters breach their licences."

In extensive interviews, current and former employees have revealed how the push to reach BBC quotas to stay in the Local TV program, along with the understaffed offices and under-trained workers, came to dominate the operating of the That's TV stations.
Several stations struggled badly to hit their quotas in the second half of last year. At each station, multiple sources say, internal concerns were raised with management about a striking lack of support given to the staff, as well as serious concerns about the quality of the news programming being sold to the BBC.
At That's York, staff were facing the prospect of sending up to 40 stories to the BBC affiliate in just six days. At That's Salisbury, the situation got so bad that employees reported having to produce seven stories a day across several weeks in order to hit the BBC quotas.
That's TV staff told BuzzFeed News how the solutions to these impossible targets were to move employees to work in other stations around the network in an effort to plug the holes.
"When it got really tight and you ended up sending three or four or five stories a day, you could see the BBC weren't even opening them on the computer, let alone using them to air on the local broadcast the next morning," one source said.
One reporter who worked at That's TV stations in northern England said that at the time the local BBC stations started to catch on to what was happening.
"They started saying, 'Why are you sending us Scarborough content when your station is York?'" said the reporter. "They started getting on to it that it was fishy. … They half-knew."
Another former reporter questioned whether the BBC was even aware of the extent of the lack of staff at the stations.
"We had a station go down to just one person. The girl who was stationed there for a month was due for a meeting with the BBC. She said, 'I'm really sorry, I can't make it because there'll be no one to run the channel.'
"She got into trouble for saying that because it gave an indication that they should be worried. It suggested to me the BBC had no clue they should be worried."
Facing the prospect of recording and editing seven stories every single day with two employees, one former That's TV reporter explained how they'd rely on vox pops – that is, street interviews – to fill the quota.
"So journalists would be sent en masse to the station that's struggling and then just vox pop random shit," the former reporter said. "You'd ask one person on the street, like, four different questions – one could be 'What do you think of Brexit?', another something like 'What about hospital car parking?' – then go and ask the same set of questions to another person.
"You'd go back to the office, quickly edit the answers into separate stories, and you'd have four different pieces you could send to the BBC. Often on those ones, you could see the BBC wouldn't even open them."
BuzzFeed News asked the BBC a series of questions about the broadcaster's relationship with That's TV, including several queries about whether it was using any of the low-quality content it was legally forced to buy from the company.
A BBC spokesperson did not specifically address That's TV, but said local BBC production staff had no obligation to use any of the material that they were getting from any of the participants of the Local TV programme.
"We always seek value for money and can take action if we feel contract commitments haven't been met," a statement read. "The arrangement with the BBC lasts up to three years from the launch of each station and ends after that point. Some stations no longer receive BBC funding.
"Each station is made aware of our editorial standards. The decision on whether to use material is made by BBC production staff. Local TV stations supply a feed of material and are paid for the supply not use."
When there weren't enough employees to hit those BBC quotas, That's TV even looked outside the company for help. It's understood at the end of last year That's Hampshire recruited media students from the University of Winchester in a desperate bid to churn out the "stories". It's unclear if they were being paid.
When BuzzFeed News made inquiries to the university, one senior media lecturer said he was not aware of students working for That's TV. Two other university employees did not return requests for comment.

To staff the stations, Cass sought out recent journalism graduates – often those who'd earned expensive master's degrees – looking to get a foothold in the industry.
"Daniel would hire you with the promise that he'd get you a job at ITV or BBC after six months," said a former That's TV station chief. "There was an acknowledgment, he'd pay you minimum wage, but you'd do anything to get a foot in the door."
Former That's TV staffers who spoke to BuzzFeed News all confirmed employees at the company were being paid minimum wage of £7.80 an hour.
But the low pay was not where it ended for the young reporters. Each person was on a freelance contract, meaning no sick pay or holiday pay. They'd be paid only for the hours they worked. It meant that That's TV was effectively staffed by recent graduates on minimum-wage, zero-hours contracts.
BuzzFeed News also obtained a copy of the That's TV contract signed by the workers, which calls them "contractors" who were performing what the company referred to as a "consultancy service" for the station.
"Cass was very straightforward," said a former That's TV reporter, who left after six months in the job. "He looked into your eyes during your interview and said, 'You'd make more working at Costa.'"
As if all this wasn't bad enough, there was a two-week trial period for new starters. The trial was, unsurprisingly, unpaid. One reporter called it Cass's "churn and burn" process for new recruits.
"But I think our bosses found it quite funny that we were being paid minimum wage and still running around like headless chickens all the time, waiting for us to burn out"
"We were being exploited – there's no other word for it," he said. "We all did our fair bit of internships in the industry; we all know how it works.
"But I think our bosses found it quite funny that we were being paid minimum wage and still running around like headless chickens all the time, waiting for us to burn out."
For many the pay and conditions meant they were living off loans from parents or taking second – and even in some cases third – jobs at the weekend just to get by. One senior reporter worked nights as a delivery driver. A producer worked part-time in a local cafe.
Others said it was the travel expenses that left them fed up with the company. Cass set out in the contractual agreement for That's TV reporters that they'd need to provide their own transport to work at the station – meaning a car.
That's TV wasn't liable for any costs for the employee's vehicles – meaning legally, the reporters had to pay for fuel as well. If reporters didn't have their own car, they'd be encouraged to ride a bike or catch taxis to and from stories, with the company washing its hands of the liability of picking up the bill.
"You would need to drive around in your own car, no expenses paid, no petrol paid, no parking paid," said one former reporter from That's Lancashire. "A lot of the stuff you did was off your own back.
"When you drove to a story, or two in a day, half your wage could be gone. You want to be proud of your work but towards the end, you were just churning out any old thing."
Despite these issues, That's TV's relentless expansion appears to be continuing unchecked. It has reportedly picked up five new local licences in Scotland following the closure of the commercial STV2 channel.
Presented with BuzzFeed News' findings, the SNP's digital, culture, media, and sport spokesperson, Hannah Bardell, said the company's moves into Scotland should be met with "serious questions and scrutiny".

"At a time when leading broadcasters like STV are announcing closures it is concerning that this questionable and substandard scheme is being propped up in this way," Bardell said. "Any expansion into Scottish broadcasting should be met with serious questions and scrutiny before any operations begin.
"The Tory government's local TV initiative has been an expensive flop."
UPDATE
That's TV responded to BuzzFeed News following publication of this article. In a statement, the company said: "That's TV seeks to comply with all of its legal, regulatory and contractual obligations and has continuing dialogue with Ofcom in that respect. The company is open and transparent with the BBC and invests all BBC receipts in the provision of its local services. In the spirit of openness and transparency That's TV sets out the basis for its rolling local news service when applying for licences and has implemented this faithfully."
The local TV network added that no dividends or distributions have ever been made to shareholders and that its chief executive, Daniel Cass, drew no salary for over three years.
With regard to employee pay, That's TV said it provides opportunities to journalists to help them launch their careers. "This includes collaborations with a number of universities, including as part of placement schemes on journalism courses. The company is proud of the standard of its journalism and the work of its journalists"
That's TV denied its viewing figures were embarrassingly low and claimed that, according to TVA research, its network had 1.5 million viewers in the final quarter of 2017.