Sydney's most popular tourist spots are starting to re-open following a large police operation in the Sydney CBD and Manly.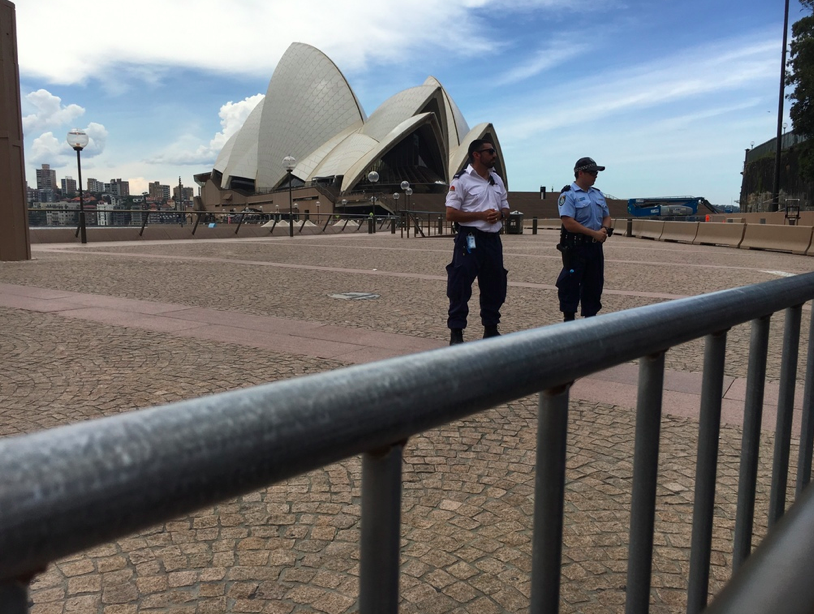 Earlier in the day the Sydney Opera House was completely cleared by officers during the busy lunchtime period at the harbouside landmark.
Police are yet to reveal why the opera house and parts of the CBD and Manly were cleared.
NSW Police say the operation was carried out as a "precautionary measure" after they received information on social media.
Two afternoon shows were cancelled but all shows will be on as planned at the Opera House on Thursday night.
On Thursday afternoon, police cleared one of Australia's most popular tourist spots due to an operation taking place in the Sydney CBD and across the harbour in Manly.
The evacuation took place at around 1pm with police officers clearing the Sydney Opera House, the forecourt and the parts of the ferry terminal at Circular Quay.
At least one ferry on the City to Manly route was cancelled and its terminal at the Quay has been closed off.
Despite the evacuation order dozens of tourists congregated at the foot of the forecourt, which backs onto Sydney's famous harbour.
Vision from the Channel 9 helicopter also showed the nearby Royal Botanic Gardens - usually full of locals eating lunch and people exercising - appeared empty.