Police Accused Of Targeting The Young And Poor With Drug Driving Tests
"The police and the Coalition government aren't testing drivers for the drugs like benzos and cocaine that tend to be taken by middle and upper class Australia."
Greens politician David Shoebridge has seized on figures showing the high number of car crashes involving drivers who later test positive for prescription medication.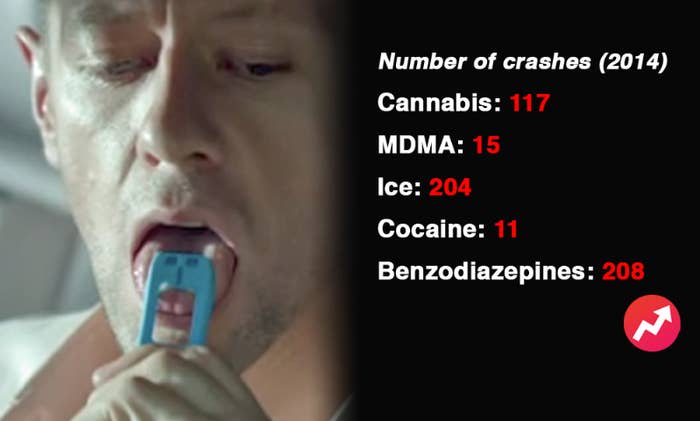 Shoebridge says drug driving tests – which focus on ice, ecstasy and cannabis – are unfairly targeting young people and the poor.

The figures from the NSW government show dozens of car crashes in the state each year involve drivers with benzodiazepines in their system. Benzodiazepines are "minor tranquillisers" and are more commonly known by brand names such as Valium, Ativan, Mogadon and Xanax. They are prescribed for people with a range of conditions including insomnia and anxiety.
Random mobile drug tests on drivers in NSW don't test for benzodiazepines, instead targeting ice, ecstasy and cannabis.
According to new data, in 2014, 208 car crashes were caused by people who later tested positive to benzodiazepines, more than by ice (204) and cannabis (117).
In 2015, ice was the most common drug found in drivers who caused crashes, followed by benzodiazepines.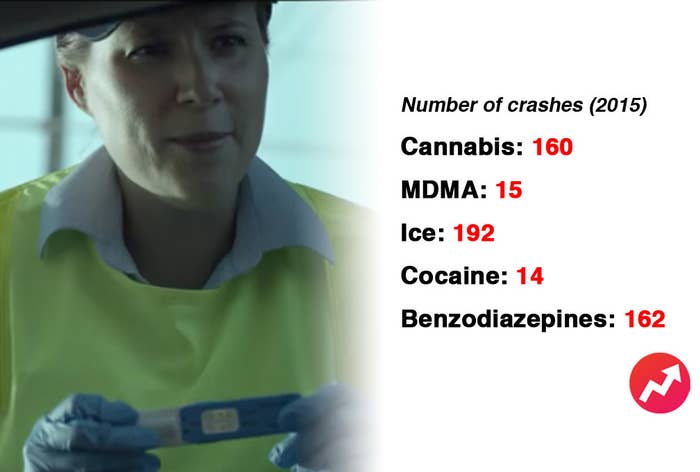 It was a similar story in 2016.
Shoebridge, the NSW Greens justice spokesperson, obtained the figures under government transparency laws. He told BuzzFeed News the fact police don't test drivers for cocaine and benzodiazepines during random stops suggests they were targeting young people and the poor.
"The police and the Coalition government aren't testing drivers for the drugs like benzos and cocaine that tend to be taken by middle and upper class Australia," Shoebridge said. "This is despite the fact we can see they are serious contributors to road accidents.

"Instead the police focus is on drugs like cannabis and MDMA that are more commonly taken by young people and people on lower incomes."
Shoebridge said the facts showed people under the influence of benzodiazepines cause more crashes than those affected by cannabis.
"This is further proof that the roadside drug testing regime is about politics and social engineering and not road safety."
The NSW government's Centre for Transport suggested the figures may be distorted, as paramedics may treat drivers with benzodiazepines following a car accident to treat shock.
"Driving with drugs in your system is not only illegal, it's extremely dangerous and puts your life and the lives of all other road users at risk," the centre's Bernard Carlon said in a statement.

"Illegal drugs make you less alert, reduce your ability to coordinate what's going on around you on the road, which puts you under extreme pressure at a time when you should be focused on the task at hand – driving."