Female MPs Express Absolute Disgust At Prime Minister's "Rapist" Comment
Calls grow louder for John Key to withdraw and apologise for suggesting the opposition supports "rapists".
A group of New Zealand MPs, among them victims of sexual violence, have walked out of parliament in disgust after prime minister John Key claimed Labour supports "rapists".
Davis has spent the last few weeks advocating on behalf of those locked up in the island detention centre, which is operated by the Australian government.
Among the detainees are convicted criminals who've served sentences and are awaiting deportation back to New Zealand.
"Some of them are rapists, some of them are child molesters, and some of them are murderers," said Key yesterday.
"If you want to put yourself on the side of sex offenders, go ahead my son!"
So when parliament resumed on Wednesday, female MPs tried to get the Speaker to force Key to apologise.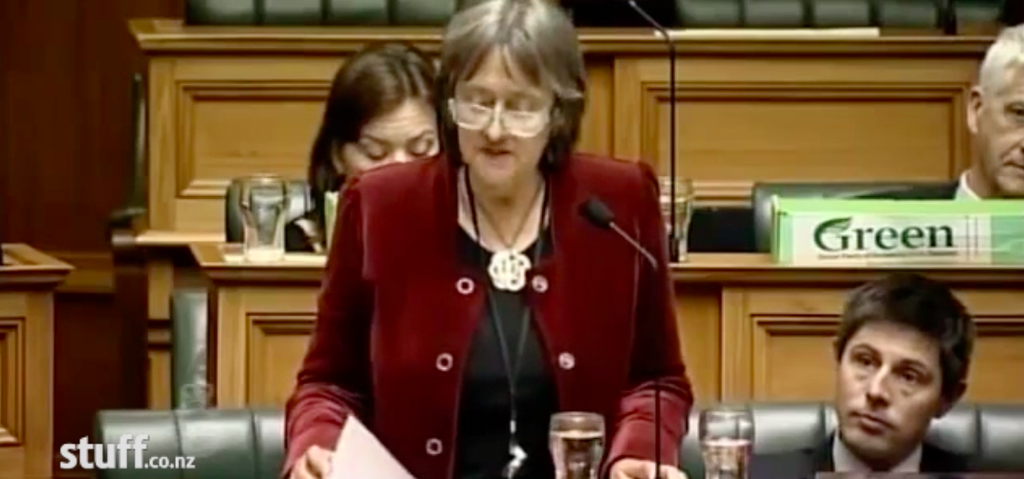 In a powerful display, MPs across the chamber stood one by one making points of order, including several who tried to share their experience of sexual violence.
It prompted the Speaker to kick some of them out. Several others followed and gathered outside parliament to condemn Key and his refusal to withdraw.
"It's not an easy thing to do to make those disclosures in a very public way, so we are calling on the Government and the Speaker to urge the Prime Minister to do the right thing," said Labour MP Poto Williams according to the NZ Herald.
The MPs said it was a sad day for New Zealand.
With others joining in solidarity.
And opposition MPs are not backing down.