The Environment Minister Denies Saying Something He Literally Said 33 Hours Ago
Post-truth politics!
It took 33 hours, but environment minister Josh Frydenberg has rejected the notion that the government might be open to some form of emissions trading scheme. He's adamant he never said that it was, despite the record clearly showing that he did.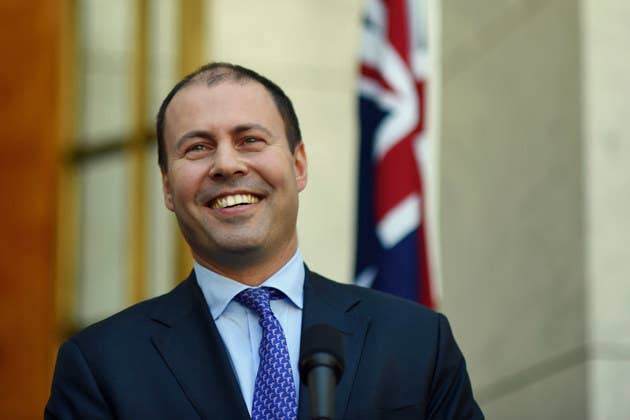 On Monday morning, Frydenberg announced the terms of reference for government's long-planned review into Australia's climate change policies, which included consideration of an "emissions intensity scheme" for the electricity sector.
"We know that there's been a large number of bodies that have recommended an emissions intensity scheme, which is effectively a baseline and credit scheme," Frydenberg said on ABC's AM program.

"We'll look at that."
His simple comment set off some members of the Liberal party who were bewildered at the idea that the government might be considering any form of emissions trading system after the last few years in Aussie politics.


South Australian senator Cory Bernardi went on Sky News to call it "one of the dumbest things I've heard in politics in recent times".
On Tuesday evening, Frydenberg went into damage control, not only saying the government wasn't considering an emissions intensity scheme, but that he never said that it was.
"It's always been our policy to have a review," Frydenberg said on 3AW radio.

"I didn't mention an emissions intensity scheme – that's not in any document the Coalition has put out."

But he did mention an emissions intensity scheme. Quite specifically.
On Wednesday, Malcolm Turnbull, who had sadly just dropped his double espresso, splattering coffee everywhere, was asked why his environment minister had put emissions trading on the table.
"You'd have to ask Josh Frydenberg," Turnbull said.
"We will not be imposing a carbon tax and we will not be imposing an emissions trading scheme, however it's called, and an emissions intensity scheme is an emissions trading scheme."

Twenty minutes later Frydenberg was asked why he put an emissions intensity scheme on the table on Monday morning.
"[An] emissions intensity scheme was never government policy," Frydenberg said again.
"We made that clear. Some in the media have... implied it was. It hasn't been."
To be clear, no one said it was the government's policy. Josh Frydenberg did explicitly say it was something the government would look at though.