BuzzFeed News has confirmed the deputy prime minister billed taxpayers almost $9,000 for "special purpose" defence force charter flights on the same day he attended a rugby league game with his family.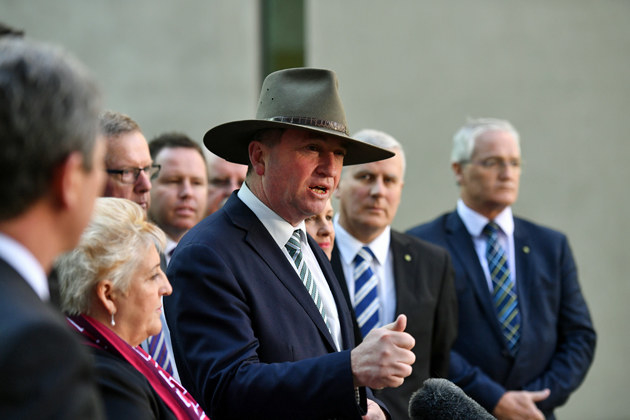 On Mother's Day last year, the Royal Australian Air Force (RAAF) was charged with collecting Barnaby Joyce and Nationals deputy leader Fiona Nash from two regional NSW towns, and flying them to Canberra ahead of the first day of the federal election campaign.
Every six months the Department of Defence submits a report to the Senate outlining the cost of trips taken by federal politicians aboard RAAF planes. These flight records were discovered by Stephen Murray who posted them on Twitter.
The RAAF's logs revealed that the first flight on May 8, from Canberra to Tamworth with no passengers, cost $3,348. The second shows Joyce was picked up in Tamworth and flown to Parkes for $2,930.
The third and final RAAF flight on Sunday May 8 shows Joyce and Nash being flown from Parkes to Canberra costing $2,511, bringing the total taxpayer bill for the round trip to $8,789.
According to a tweet sent on the same day, Joyce was attending a City vs Country rugby league game in Tamworth with his family.
Earlier that day, prime minister Malcolm Turnbull had kicked off a record eight-week, double dissolution election campaign at Parliament House in Canberra.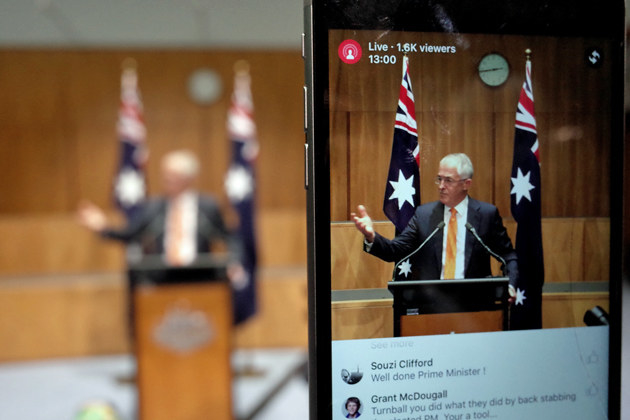 A spokesperson for Joyce told BuzzFeed News "all travel was consistent with the guidelines".
"The diary indicated that on the 8th May the prime minister was about to call an election later that day and, as a result, both the deputy prime minister and deputy leader of the Nationals flew to Canberra for meetings with the prime minister and media commitments associated with the calling of the election on 8th May."

On its website, the RAAF describes the circumstances in which "special purpose" aircraft can be used for politicians.
"When considering the use of Special Purpose Aircraft, the first consideration is the availability and suitability of commercially available travel," the RAAF's description reads.
"In circumstances where commercial alternatives are readily available, the Special Purpose Aircraft are not used in order to reduce the costs to taxpayers."

The $8,789 trip round-trip for Joyce came a week after the federal government launched its budget, accompanied with the slogan that Australia had to "live within its means".