Journalists Have Been Banned From A Powerful Database That Lets You Search People's Phone Numbers And Addresses
Until now, Trace IQ let journalists search names, phone numbers and addresses in one database – now they've been banned, but other groups, such as debt collectors, haven't.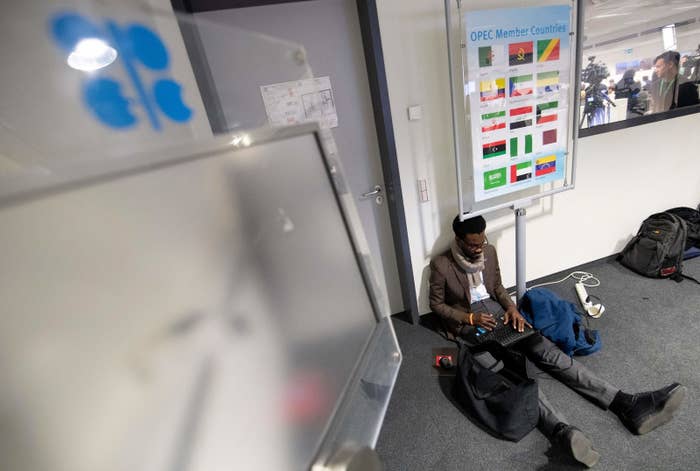 A Cardiff-based company is banning journalists from accessing a powerful database of names, phones numbers and addresses, in a move the Centre for Investigative Journalism says is symptomatic of the way "popular anxieties about privacy" are gagging investigative reporting.
Lexis Nexis Risk Solutions has been contacting media organisations over the last few days to tell them their licences to access a database tool called "Trace IQ" will be revoked in the wake of the introduction of new data protection laws in Europe.

Despite media organisations being banned from the service, a source said the company would continue to let certain people continue to use and access the Trace IQ database, citing fraud investigators and debt collectors.

The database is a well-known tool within the trade. A reporter searching for someone's name can bring up that person's address, by accessing property records, and phone numbers, by accessing phone records.
It works as a database of other databases, where public and purchased batches of data are aggregated and linked into a searchable format. An unlimited licence to search it costs organisations about £4,000 per year.
"There has recently been public concern around the use of tracing tools for investigative journalism purposes," one of the "termination of services" letters read.

"As such, LexisNexis Risk Solutions has taken the decision to discontinue our services for customers operating within the media sector, unless they can provide reasonable evidence that our services, and data contained therein, are not being used for investigative journalism."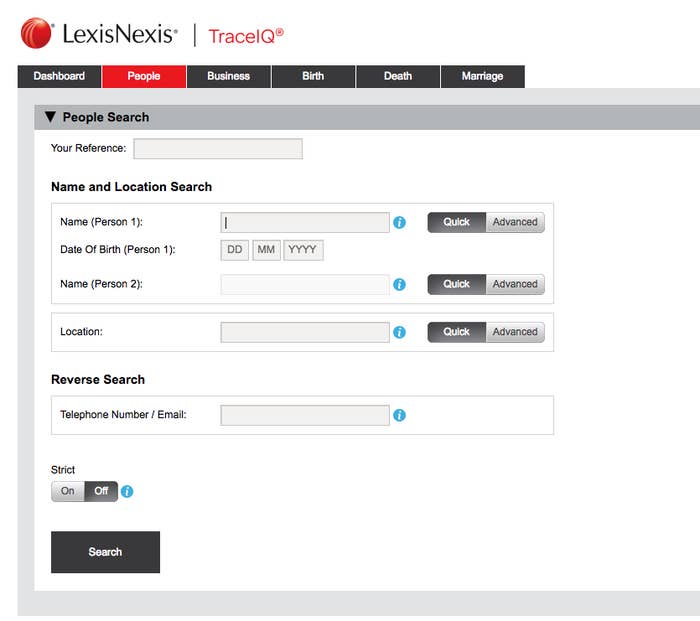 One senior investigative journalist described Trace IQ as an "indispensable" part of reporting investigations: "It's like your first basic sweep... you might have a load of names and addresses, and Trace IQ might give you phone numbers, or a shared address."

Lexis Nexis confirmed media organisations were being told of the new conditions on licences, but wouldn't elaborate on the reasons why.
However, the company has taken the move amid an unfolding scandal around the use of personal data by political campaigns, with private companies like Cambridge Analytica, as well as social media giants like Google and Facebook, all coming in for criticism.
The company's decision also comes in the wake of the introduction of Europe's sweeping new data protection laws, known as GDPR, which were introduced last year. They narrow what organisations can do with data without express permission, while also giving people power to find out what data is held about them by organisations.
The Director of the Centre for Investigative Journalism, James Harkin, said the industry has come under threat from legislation in recent times, pointing to the Investigatory Powers Act passed in 2016 and the proposed Espionage Act.

But Harkin said Lexis Nexis' decision to shut out journalists from Trace IQ shows investigative journalism can also be gagged by the new "popular anxieties about privacy".

"In many ways concerns about the Data Protection Act, and concerns about data protection more generally, are more subtle and more insidious, and more directly relevant to the day-to-day work of journalists," Harkin told BuzzFeed News.

"Precisely because they play on popular anxieties about privacy that are very difficult to argue against, especially for an already embattled profession staffed mainly by freelancers."
Last year, former Formula One boss Max Mosley threatened to sue some of Britain's top newspapers using data protection laws, citing there being no public interest in the publications continuing to run stories about a sadomasochistic orgy involving him from last decade.
"Concerns about data protection are already quietly being used to gag journalism with a serious claim to public interest," Harkin said.

"Investigative journalists are sometimes being excluded by commercial operators citing 'public concerns' – which has the effect of licensing discrimination against professional investigative journalists as lesser citizens, despite their clear reputation for work in public interest."