Veteran Journalist John Sweeney Left The BBC After A Formal Complaint From A Colleague
BuzzFeed News has learned that two incidents sparked the departure of Sweeney, who has now complained about the BBC to the regulator as a "reluctant whistleblower".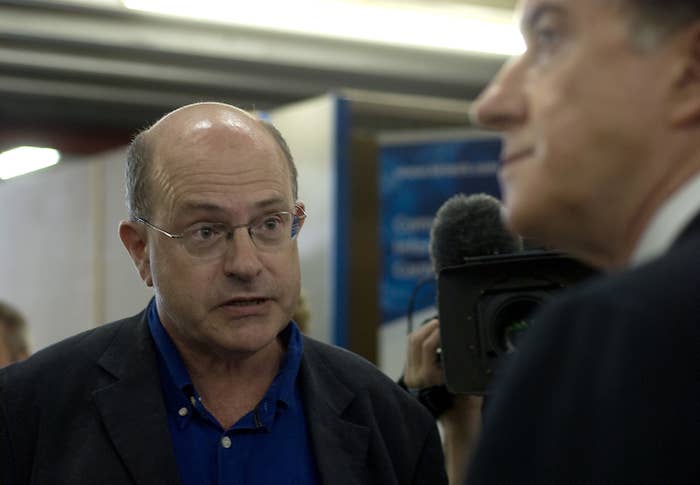 Investigative journalist John Sweeney left the BBC after an HR complaint was made against him by a young journalist, according to four sources familiar with the matter.
Sweeney was one of the BBC's most high-profile investigative journalists before leaving the organisation after 17 years to become a self-proclaimed "reluctant whistleblower".
Last month, the veteran journalist wrote to Britain's broadcast regulator Ofcom to call for an investigation into the BBC over what he claims was a failure from management to air or investigate a string of stories related to the "far-right, Russia and Brexit".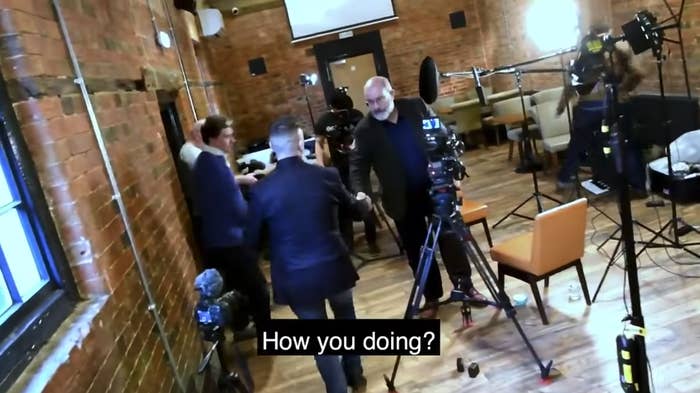 BuzzFeed News can reveal Sweeney parted ways with the BBC after two incidents earlier this year. The first related to the botched BBC Panorama investigation into Tommy Robinson which saw him secretly filmed by the far-right activist while trying to cultivate a source.
The second incident took place at the book launch of BBC Newsnight presenter Emily Maitlis in April. According to multiple sources, Sweeney made an offensive comment to a BBC journalist at the London launch of Maitlis's memoir Airhead.

One BBC source said the journalist was "deeply offended" by Sweeney's remark and filed an HR complaint with management.
It's understood both incidents were considered by BBC management and played a part in his departure.
When BuzzFeed News put this to Sweeney over the phone, he said he had "cracked up" after the BBC decided not to broadcast the Tommy Robinson programme. He described himself as a "loyal soldier of 17 years" before hanging up on further questions.
"I cracked up, that's true," Sweeney said. "I cracked up under pressure because the BBC didn't put my programme out.
"The reason they didn't put the programme out, I say, the director-general has a culture of timidity, and he lacks he himself lacks courage. I stand by my letter, I don't want to add anything."
On Thursday, Sweeney responded to further questions via email with a longer statement, which didn't address the complaint from the young journalist but focused on the BBC's "cowardly" decision not to air the Robinson programme.
"I have complained to Ofcom because I believe it was in the public interest to broadcast our Panorama, and it was cowardly of BBC management to allow themselves to be intimidated by such a figure as Tommy Robinson."
He also accused BuzzFeed News of "rubbish journalism".
In a statement, a BBC spokesperson said: "We do not comment on staff matters."
Sweeney's letter to Ofcom chief executive Sharon White was posted to his personal website last week. It makes a series of incendiary claims about the BBC, which includes naming programmes he thought were "compromised" by management in the face of "threats from the far-right and the Russian state".
As well as attacking several senior journalists and editors by name for doing corporate speaking gigs and ties to Russian media baron Evgeny Lebedev, Sweeney claimed BBC investigations into Jeremy Corbyn's chief spin doctor Seumas Milne, Brexit mega-donor Arron Banks, former culture secretary John Whittingdale, and Labour peer Lord Mandelson had been either "not commissioned" or "not broadcast".
Sweeney claims to have "evidence to back up every point" and said he's also writing to leaders of the Commons-select committees on media, intelligence, and foreign affairs about the issues.
In response to Sweeney's Ofcom letter, the BBC defended the broadcaster's recent record producing investigative journalism, while adding: "Investigative journalism can take years. The fact something has not yet been broadcast does not mean an investigation has finished."
"From our interview with Prince Andrew, which has had profound consequences for the Royal Family, our recent investigation into anti-Semitism in the Labour Party, our programme on the alleged cover up of war crimes by the British army, our three-part series on China under President Xi, to our expose into the abuse at Whorlton Hall, it is difficult to argue that the BBC does not produce hard-hitting public interest journalism.
"The BBC demands high standards from its journalists and expects them to behave with the necessary professionalism. As John knows, failing to do so compromises investigative journalism."
But according to his former BBC colleagues, Sweeney's number one grievance was the decision to shelve his Tommy Robinson investigation.
After his departure from the BBC was made public in October, Sweeney tweeted that Robinson was a "complete c**t". The far-right activist had Sweeney secretly filmed as he was trying to recruit one of Robinson's former women assistants as a source for a Panorama investigation.
In the footage, Sweeney can be heard ordering rounds of drinks — at different times, wine, gin, flaming sambuca, and Kir Royale. In the ensuing fallout, Sweeney said he personally paid for the drinks.

Sweeney and his Panorama crew were later ambushed by Robinson during an attempted sit-down interview, with the footage being used to make an anti-BBC documentary Robinson dubbed "Panodrama".
Robinson and his allies pushed the documentary relentlessly in online far-right networks. In late February, Robinson hosted a screening of the documentary outside the BBC's headquarters, which doubled as a political rally for up to 4,000 of his supporters.
Two months later, on Friday, April 26, Sweeney and BBC colleagues were attending the launch of Newsnight presenter Emily Maitlis's memoir Airhead in west London, when he made the offensive comment to a colleague.

According to accounts of the evening, one source said Sweeney was "slightly the worse for wear" from the Robinson ordeal, and there was "no malice" in the comment. But several BBC colleagues backed the journalist's decision to file a complaint with HR.
"John is a sterling journalist, but also can be a dinosaur who says inappropriate things," a senior BBC journalist said. "Sometimes the way he'd show his affection was to say things that are beyond the pale. He went way too far."
A former BBC colleague said the incident was one of the only times they witnessed Sweeney "punch down, instead of punch up". As an example of the latter, the colleague recalled Sweeney call the BBC's head of news Fran Unsworth "Fran Jong Un" to her face.
"He's a journalist who goes around insulting people," they said. "The BBC has been trying to get rid of him for some time … this was just so misguided."
Here is Sweeney's full statement to BuzzFeed News.
We made a Panorama about Tommy Robinson aka Stephen Yaxley-Lennon which featured him talking to the German far-right about Adolf Hitler in a bierkeller in Bavaria last year, his history of violence and his use of intimidating tactics against anyone who dares criticise him. In the course of making the film I was secretly filmed by one of Robinson's associates. The footage was embarrassing but not shaming. Robinson edited it maliciously as you might expect from a convicted fraudster. I stood up to Robinson and told him to his face to "stop threatening people".

The BBC did not broadcast our film in a timely fashion putting me under enormous stress. I was being attacked by Tommy Robinson's trolls online and in person, including while leaving the funeral of a friend, Lyra McKee, killed by the new IRA. I did crack up after that incident but I am better now, thanks.

I have complained to Ofcom because I believe it was in the public interest to broadcast our Panorama and it was cowardly of BBC management to allow themselves to be intimidated by such a figure as Tommy Robinson. I find it weird that Buzzfeed, an otherwise excellent outlet, seems so willing to side with BBC management in my dispute with them. By relying on Robinson's edit, Buzzfeed gives credibility to a far right gangster. That is rubbish journalism.