The insane race debate over an Aboriginal goal celebration has reared its head again after Lewis Jetta performed the dance on the weekend.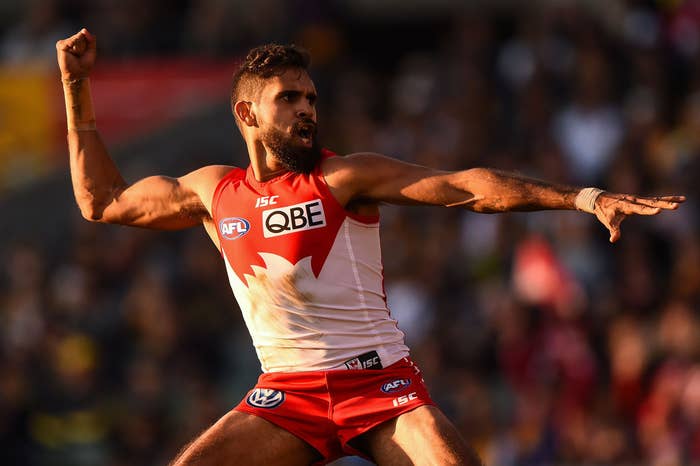 During the fourth quarter against West Coast, Jetta kicked a goal and performed the dance made famous by teammate and former Australian of the Year, Adam Goodes.
Channel Seven replayed the dance from several angles and commentators remarked, "oh that's what it was, nice. I didn't mind that at all."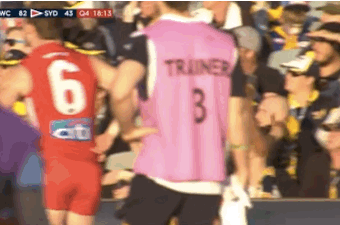 After the game Jetta said he was standing up for Goodes who was being aggressively booed by the WA supporters throughout the game.
"He's a superstar of the game, a superstar for the Swans and fans need to show more respect for what he's done for the game," he said.
"All this booing stuff needs to be thrown out the window."
Goodes said he was proud of Jetta, adding, "We're in his country over here in Western Australia... he's definitely got the moves and did it a lot better than I did."
Swans fans expressed support for Jetta and Goodes after the game.
The Australian's sports writer Peter Lalor called out the WA fans.
Jetta also updated his Facebook photo with the striking image of the dance.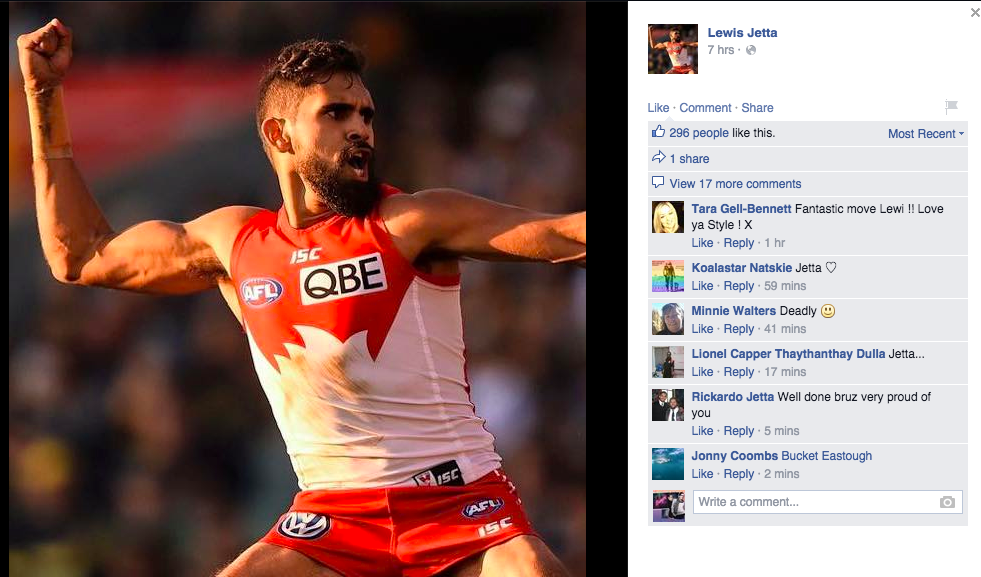 But it was left to 3AW radio host Neil Mitchell and right wing columnist Andrew Bolt to express outrage at Jetta and Goodes, with Bolt writing that it was inviting "a race war"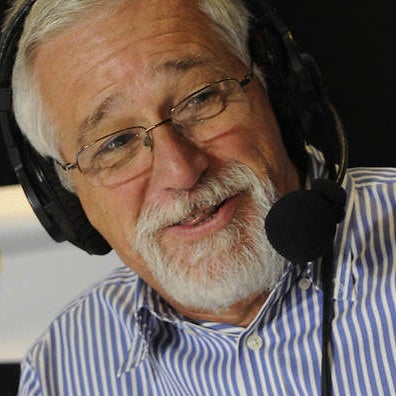 "The public rejection of this racial division that Goodes now represents has prompted Lewis Jetta to make even clearer that this symbolic spear-throwing at (only) white supporters is actually an invitation to a race war - an inflammatory and threatening challenge that the AFL must stamp out fast before this gets out of hand," wrote Bolt on his blog.
Mitchell labelled Jetta's dance "provocative, confrontational, divisive and unnecessary," and the AFL needed to, "put political correctness aside and tell him so."
The AFL did quite the opposite with CEO Gillon McLachlan stepping in to tell fans that the aggressive and continuos booing of Adam Goodes had to stop.
"I think there has obviously been a campaign for some months now against one player and the booing has been going on for some time against Adam Goodes and I think we're at the stage where people don't even know why they're doing it," said McLachlan.
Booing of Goodes appeared to intensify after several instances in which the two-time Brownlow medallist called out racism. He pointed out a 13-year-old girl in an AFL crowd for calling him an "ape" back in 2013.
Goodes caused more controversy last year after seeing John Pilger's documentary "Utopia," he said, "Europeans, and the governments that have run our country, have raped, killed and stolen."
This is what she said in full...
"I think it says a lot about how far we have to go in Australia when a demonstration of Aboriginal culture such as this is described that way. It's a comfortable trope for white Australia i.e. the aggressive black man. Why not 'proud', 'joyful', 'passionate'?
We don't see this response to Inglis when he does the goanna which is curious. I think it's tied very closely to Goodes speaking some obvious truths about our people during his time as Australian of The Year. White Oz like us to play sport, paint pictures or dance nicely *and* shut up & they support us.
Goodes breached that compact. Though I hasten to add what he said was hardly radical or controversial. It reflects how deeply uncomfortable much of Australia is with its brutal colonial history and how comfortable they are with the institutionalised racism. I loved to see people getting as upset about racist booing of Goodes as destruction of sacred sites and deaths in custody.
It's all connected."