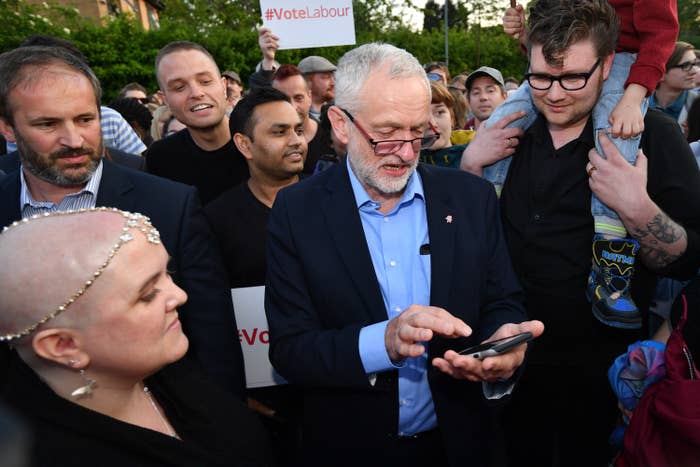 Jeremy Corbyn's communications staff set up a private WhatsApp Group with sympathetic national journalists and columnists to coordinate election messaging and social media attack lines for their campaign to get the Labour leader into Downing Street.
The groupchat called "Greggs" was launched two weeks ago by a Corbyn spokesperson after the announcement of the 2019 general election. The group originally included two Corbyn staffers and up to 20 journalists, activists and columnists.
"HI all, welcome to Greggs. The finest of the finest. We have a GE to win and wanted to create a space for us all to get info, updates and general support," the introductory message read.
"From us expect — updates on JC & Shad Cab movements, lines, briefings, transcripts, invites to events and asks of support for certain content."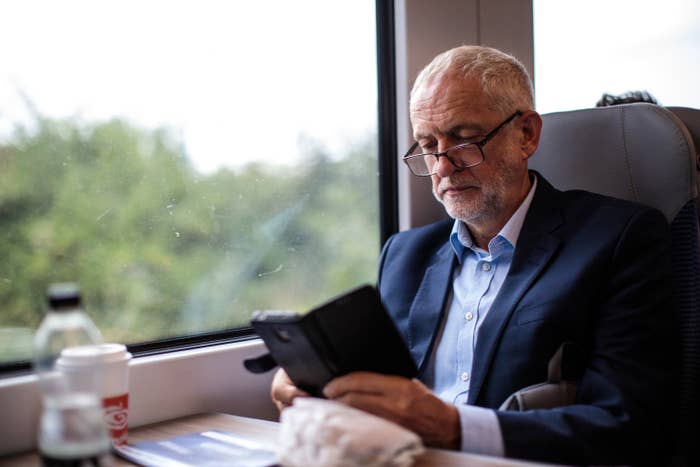 While organisational WhatsApp channels are not uncommon in politics for MPs and parties to communicate with journalists — the right-wing Tory ERG, for example, has a broadcast list to political journalists over WhatsApp — the Greggs group was explicitly about coordinating messaging in an effort to get Corbyn elected.

"As ever, big groups like this can sometimes become problematic so please keep it comradely and strictly business (of getting JC in No. 10).
"Also as ever, please do not talk about this group to anyone outside the group."
Other than two Corbyn communications officials and an assortment of Labour party activists, the members included Guardian columnists Rachel Shabi and Owen Jones, Guardian multimedia journalist Maeve Shearlaw, Novara Media freelancer Joseph Todd and Michael Walker, i Paper columnist Liam Young, Private Eye and BuzzFeed News contributor Solomon Hughes, former BBC Newsnight and Channel 4 economics editor Paul Mason and freelancers Dawn Foster, Michael Segalov and Vincent Bevins.
It also included some non-journalists, such as comedian Josie Long, author Alex Williams and Kings College academic Nick Srnicek.
This week, Corbyn communications officials told members of the Greggs group that there'd been a leak, instructed them not to post anything else, and began removing people.
BuzzFeed News approached the people in the group for comment. Most did not respond, while Joseph Todd, Vincent Bevins and Liam Young declined to comment. The Labour party had not provided a response by the time of publication.
It's not the first time that Jeremy Corbyn has relied on young, telegenic journalists to deliver the Labour leader's rebuttal lines against right-wing newspaper stories on TV and on social media.
The so-called "Corbyn outriders" have been an important part of the Labour leader's media strategy for several years.
The existence of another, smaller WhatsApp group involving the Corbyn media influencers has been known for some time. A source said the "core Corbyn outrider group" get attack lines and information from the Labour leader's office in a WhatsApp group chat called "Nando's".
It's believed there are also "digital outriders" organised in groups with other Labour party figures, who are responsible for some of the more extreme, partisan material that makes its way onto Facebook and Twitter.
CORRECTION
Nick Srnicek's name was misspelt in an earlier version of this story.
CORRECTION
Joseph Todd freelanced for Novara Media. An earlier version of this post implied he was a staff writer.