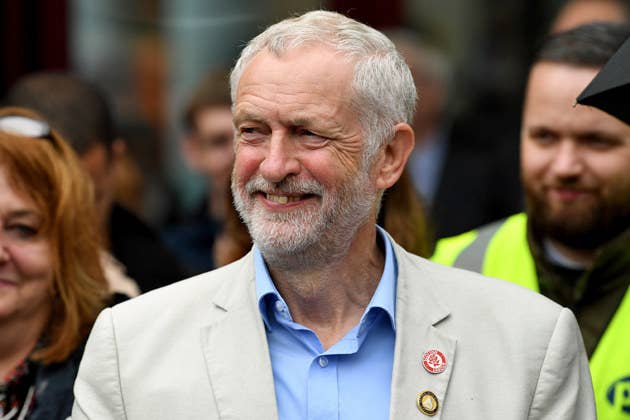 Labour leader Jeremy Corbyn has sent a legal letter to Conservative MP Ben Bradley demanding he apologise for a "libellous tweet" which claimed he sold secrets to communist spies.
Bradley had sent the tweet as a reply to a Twitter account on Monday – it read: "Corbyn sold British secrets to communist spies... get some perspective mate!! Your priorities are a bit awry! #AreYouSerious".
The MP, who also sits as a Conservative Party vice chair in charge of the party's youth outreach, later deleted the tweet.
On Wednesday morning, Corbyn's lawyers wrote to Bradley laying out demands, which included a tweeted apology, a donation to charity, and payment for Corbyn's legal costs.
"Lawyers acting for Labour leader Jeremy Corbyn have written to Conservative Party Vice Chair Ben Bradley to demand an apology and a donation to charity for a libellous tweet," read a statement from the Labour leader.
"While the tweet — which falsely claimed the Labour leader "sold British secrets to communist spies" — has been deleted, a letter sent to Mr Bradley points out the allegation is damaging and potentially harmful, and must not be repeated.

"The four legal demands are that Mr Bradley: confirms in writing that the defamatory statement will not be repeated in any form; tweets an apology and asks followers to retweet it; makes a donation to a charity of Jeremy Corbyn's choice in lieu of damages; and pays Jeremy Corbyn's legal costs."
More to come.