Jacob Rees-Mogg Stretched Out In Parliament For The Brexit Debate And Now It's A Massive Meme
Opposition politicians yelled at the Leader of Commons to "Sit up man!"
If you don't already know, this is Jacob Rees-Mogg, the double-breasted suit–wearing politician straight out of Conservative party central casting. He's also the Leader of the House of Commons.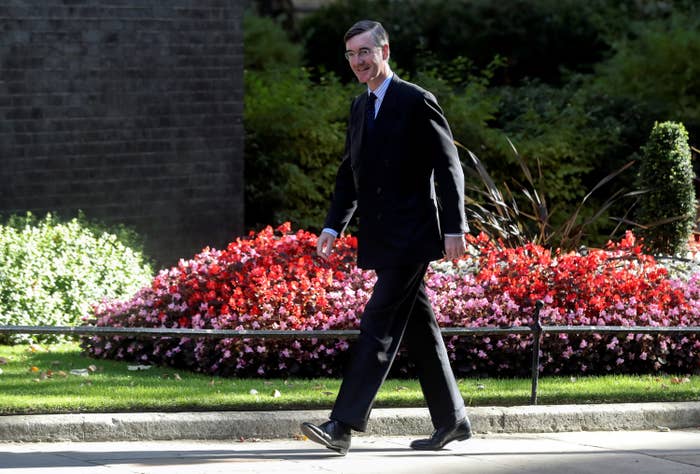 But during the debate, Rees-Mogg's approach to stretching out across the front bench had everyone absolutely baffled. Green MP Caroline Lucas was scathing.
"The Leader of the House with his body language this evening has been so contemptuous of this House and of the people," Lucas said.
"For the benefit of Hansard the Leader of the House has been spread across around three seats lying out as if that was something very boring for him to listen to tonight."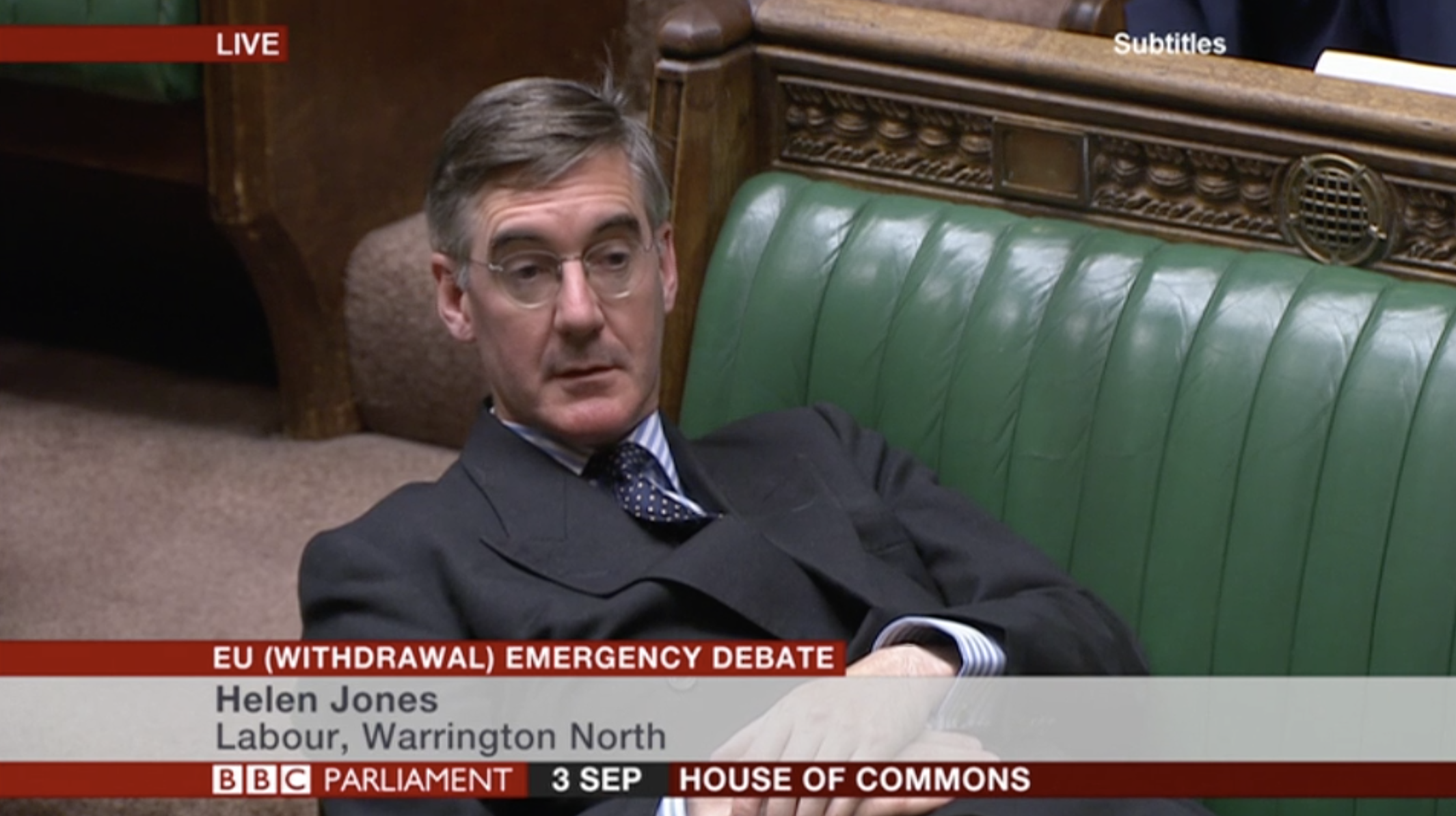 But those in the know suggest there aren't any speakers where Rees-Mogg was laid out.
So of course it's become an iconic image of the evening.
At the end of the debate, and with the historic vote handed down, Independent MP Anna Soubry couldn't help one last dig: "Tonight's vote made even the leader of the house sit up."