The Government Says You Should Just Buy A House Like It's 1995
1995 was a very good year... to buy a house.
In the last few years, our federal parliament has been a source of some of the BEST advice for young people to buy a house.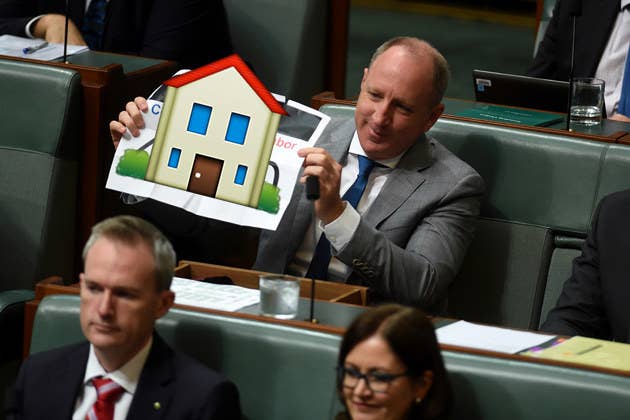 During a speech to parliament yesterday, the Queensland MP said the best advice he got from his dad was to invest in "bricks and mortar".
"I bought my first home when I was about 23. It cost me $93,000, I think, at the time, and I was earning about $27,000 a year working full time in retail," Howarth said.
In terms of trying to figure out what this helpful advice means in in 2017, consider that 23-year-old Luke Howarth bought the house that was 3.4 times his annual income.
The latest housing data shows that in 2017, across Australian cities with more than one million people, the median house price is about 6.4 times the median annual income.
In Melbourne, it's 9 times. And Sydney it's... wait for it... 12 times!
One final thing: If Luke Howarth worked as a retail worker in 2017, he'd be earning anywhere between $32-49,000.
The median house price in Howarth's electorate of Petrie is currently more than $400,000... so about 10 times his income.
So remember kids, save money and one day you'll be able to buy a house in 1995.