On a Sunday morning in March 2016, incensed by the controversial disability benefit cuts voted through by the Cameron government, Rachael Cousins fired up Twitter on her dilapidated white iPhone.
"Some Tory MPs feel picked on for being shamed for stealing £30 a week from cancer sufferers," she wrote under her Twitter pseudonym @Rachael_Swindon. "So here's ALL of them."
To the tweet, she attached an image — found on an anti-Tory Wordpress blog called "Wirral In It Together" — showing the names of all the Tory MPs who'd voted for the cuts, picking up on themes in stories from the Independent and the Daily Mirror.
In the following days the tweet went viral. Labour activists, Labour MPs, and anti-Tory celebrities — like musician Lily Allen and Liverpool football legend Robbie Fowler — all piled in.
Cousins had joined Twitter in 2014 "to tweet about Peter Andre and EastEnders", but this post changed everything. "The interest in that tweet basically got the ball rolling."
It inspired her to start making crude memes of every MP on the list, tagging them in personalised tweets, and blasting them out to her growing number of pro-Corbyn followers. Conservative MPs such as Sajid Javid and Brandon Lewis blocked her. She tweeted updates, goading every Tory MP to respond, pulling in hundreds of retweets per tweet, gaining thousands of new followers.
Now when you visit her profile, next to her profile picture — it's fan art of Disney's Rapunzel drawn as a hipster — Cousins has the original tweet pinned to the top. It's been retweeted by more than 30,000 accounts and, according to her Twitter data, been seen 4.4 million times.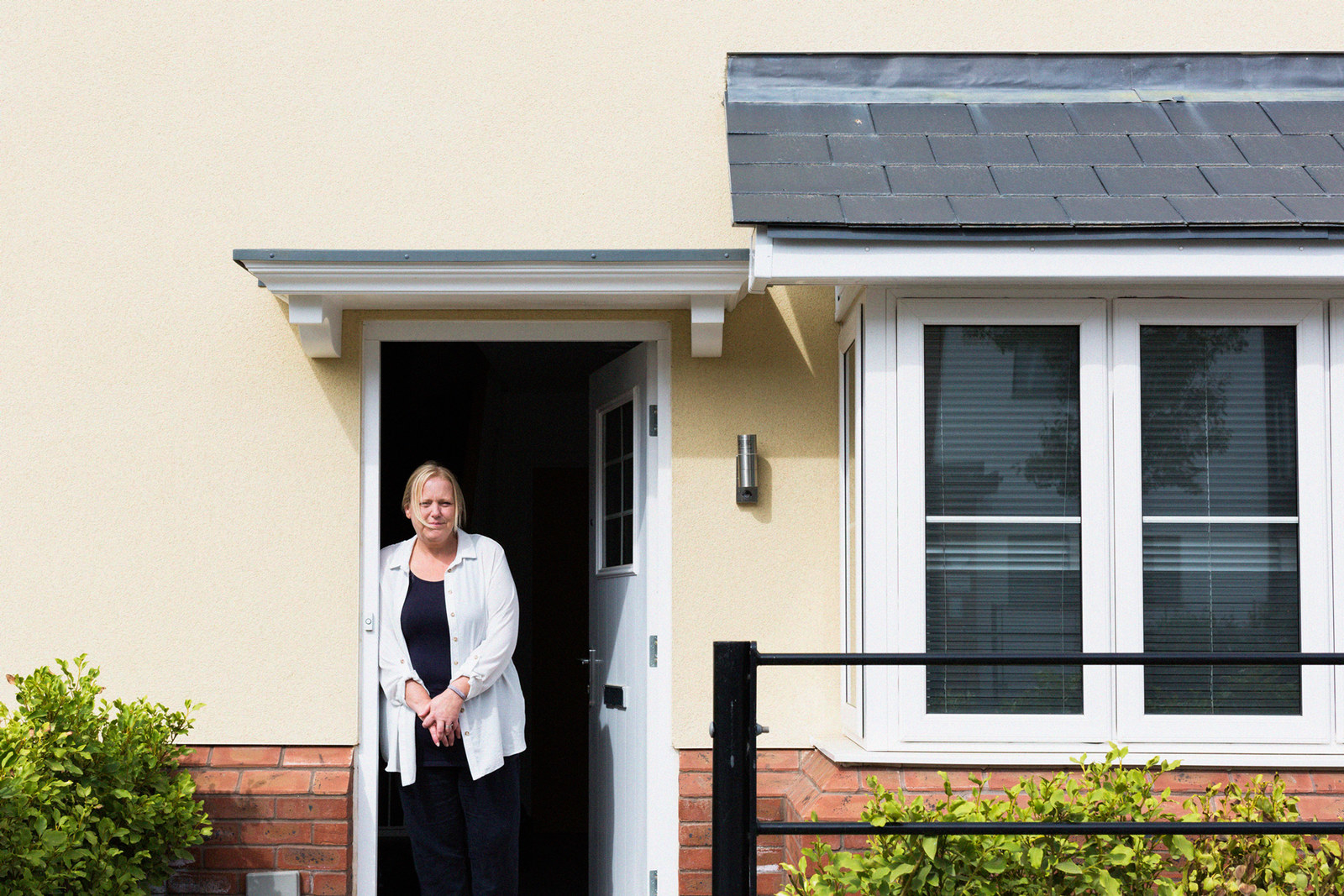 Rachael Cousins, 43, the woman behind one of the most viral political Twitter accounts in Britain, lives in a newly built council house on the outskirts of Swindon with her husband, Jon, 42, and two teenage children. It's a one-hour train ride from Westminster and the last stop on the bus from the station — past a patchwork of residential estates and parks.
For several years, those paying attention to the day-to-day mania of UK political Twitter have been wildly guessing about who runs the passionately pro-Corbyn, rabidly anti-Tory @Rachael_Swindon. In a short time, the account has made headlines for instigating a sexist pile-on against Theresa May, for posting a viral video about a "soft coup" against Jeremy Corbyn, and for being used by pro-Kremlin forces to spread doubt about the Salisbury spy assassination attempt.
The gossip among politicos and journalists has been that Jon Cousins, who was a major Twitter user around 2015 but has since seen his account suspended, is behind it. The theory is that he pretends to be his wife — that is, poses as a woman on benefits supporting her family, in order to solicit PayPal donations from the account's fans.
So much attention has @Rachael_Swindon's feed garnered that the Sun and the Daily Mail have both sent reporters to Swindon on a quest to expose the Cousins family and unravel the mystery behind the avatar. The Sun even provoked a minor backlash when the account began tweeting the details of being doorstepped by a reporter, but neither publication wrote up a story.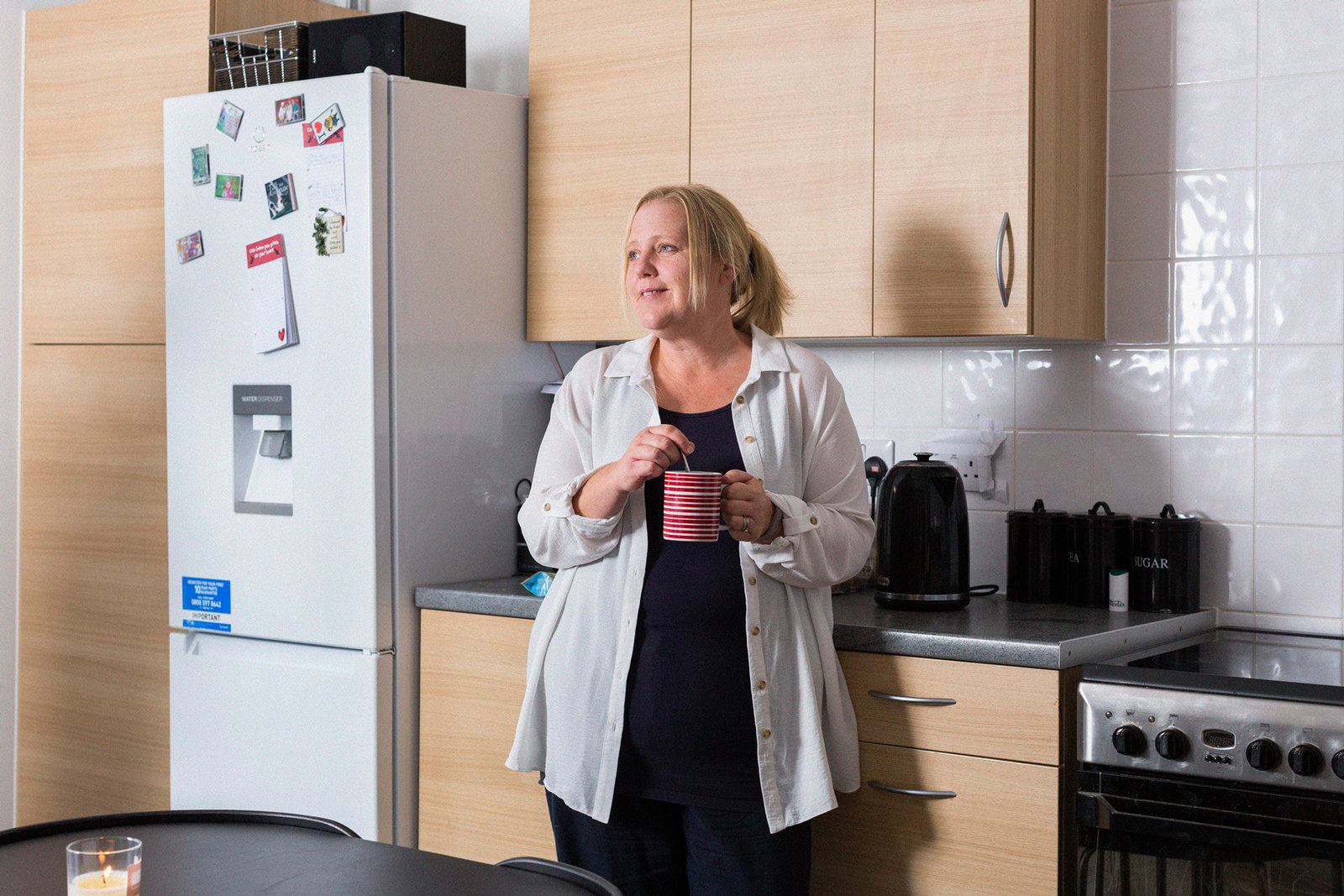 Yet last month, a little after lunchtime on a Monday, Cousins opened the door to her home to BuzzFeed News. It was the first time she'd let the media see into her life. She said it was a big moment for her and her family. She said her daughter liked BuzzFeed. The implication was she didn't much like any of the alternatives.
Sitting alongside her husband on the couch in their front room, as her son listened in from a perch on the stairs — the consequence of an Xbox timeout for playing too much Fortnite — Cousins spoke about how she came to be at the centre of the pro-Corbyn Twitter network while raising her family on government benefits and caring for her husband.
First, that nagging question that's followed her around every day since 2016: Who actually is @Rachael_Swindon? Is she a man?
"I am a woman who has got a voice," she answered, sounding frustrated at the question she faces on Twitter every day. "They are trying to take that away from me."
"I've never ever had access to your Twitter," her husband said to her. "I've never tweeted on your behalf."

All of @Rachael_Swindon's tweets come from a small, white iPhone in a pink, plastic wallet case, which sits connected to a charger in the Cousins' lounge.

At 6am each morning, Cousins wakes up, looks through the news ("The Independent is good, the Canary, Skwawkbox, those blogs, some Facebook pages") and she'll compose a series of tweets that she intends to send throughout the day. She's currently posting about 40 a day — a grab bag of news, memes, and insults directed at Tories or Corbyn-sceptic Labour MPs that she will have saved to her drafts.
"I tweet about 7am, then I walk the dog," she said. "I'll have a coffee, look at Twitter again, tweet a bit more, do something else.
"I do go shopping. I take my children out. I do take Jon to doctor's appointments."
Cousins said her husband is living with fibromyalgia, a painful long-term condition causing extreme pain and fatigue. She has osteoarthritis in her legs. Neither are working at the moment, and while they now live on unemployment benefits, documents back up their claim that they're currently locked in a battle with the Department for Work and Pensions over his disability payments.
She said her personal life experience — being in and out of council housing, ongoing disputes with the DWP — is what drew her to tweeting angrily about the Tories.
"I thought, I've got to do something, I've got to shout about it," she said.
Her political awakening coincided with the rise of Jeremy Corbyn: "He supports people like me, because I am just a pauper."
It's not entirely a pro-Corbyn household. Jon repeatedly wanted to explain why the Labour leader was "not my cup of tea", calling himself at different times "more centre-right" than his wife, "a Blairite", and "not crazy about all the nationalisations".
In fact, his strong opinions about politics and the Labour party are among the main reasons so many people on the internet think he's behind @Rachael_Swindon. He was a fairly well-known pro–Ed Miliband tweeter during the 2015 election.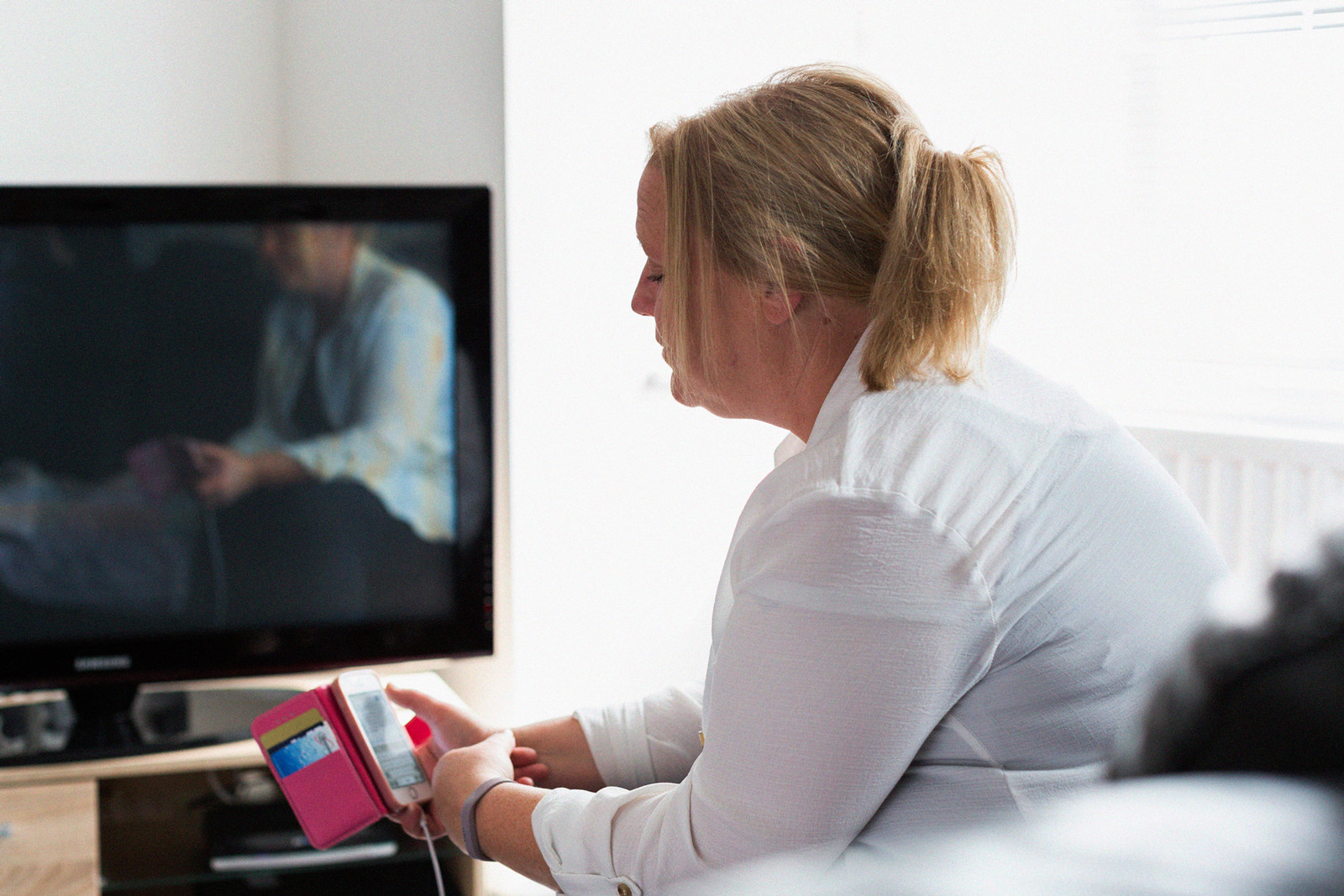 In the months leading up to the contest between Miliband and David Cameron, he flooded Twitter with aggressive anti-Tory tweets and text-on-image memes — the content remarkably similar now to @Rachael_Swindon's — under his own account @jon_swindon. "I achieved nowhere near what Rachael has achieved, to be fair," he said.
Yet, at the time, with the teen fandom around Ed Miliband still months away, Jon Cousins' aggressive pro-Miliband tweeting grabbed the attention of mainstream media outlets. In February 2015, the Spectator called him the "king of this niche online subculture" of pro-Miliband tweeters.
But after Miliband's loss at the election, he claims, his account was shut down, with no explanation given by Twitter. "All I ever got was 'You violated Twitter rules,'" he said. "They wouldn't explain what rules I violated despite email after email to them." He briefly opened another account, with the handle @swindon81, but says he abandoned it when he became ill.
"That lasted about six months and my fibromyalgia kicked in," he said. "I was having problems using my hands, even my arms. We were homeless as well, living in temporary accommodation. I had to step aside from social media — I lost the will for it."
Twitter declined to comment on why Jon Cousins' original Ed Miliband fan account was apparently closed down. Despite him openly admitting that he still keeps a close eye on Twitter, he and his wife didn't want to answer any further questions as to why he never returned to posting tweets.
It was during her husband's period in the limelight that Rachael Cousins posted a series of tweets that have now become fuel for her most ardent detractors. Across five tweets in a thread on Jan. 21, 2015, @Rachael_Swindon said her husband was the source of "most" of her political tweets.
"Lol most of them come from Jon," one read. Another read: "I don't get involved in much as I know nothing about politics and would look like a dick!"
The tweets have since been deleted but a screenshot of them now flies around Twitter every time someone wants to mount the argument that she isn't tweeting herself.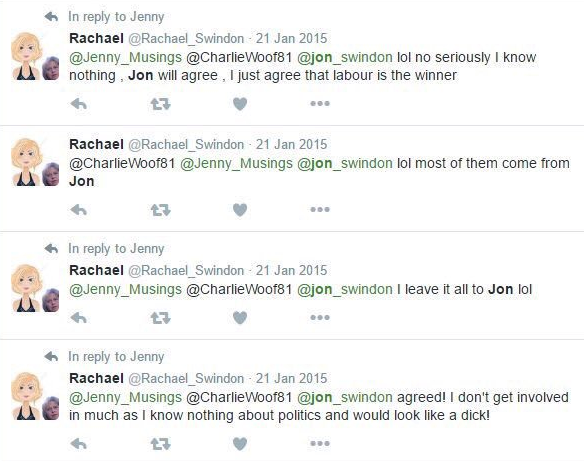 "That was when Jon had an account and I wasn't doing anything political at all," Cousins said, confirming that the tweets in the screenshot are genuine. "My children were still young."
"I had my own account, she had her own account, and I said, 'Do me a favour and post this,'" her husband confirmed.
Could he still be running @Rachael_Swindon, or at the very least be involved in some way? Of course, there's always the possibility. But for the record, several times, across two meetings, Rachael Cousins showed BuzzFeed News that she was in control of the account. During our interview, she sent several messages and photos instantly over direct message. She posted a tweet. She'd also respond on the phone within a minute of being sent a direct message.
Cousins thinks that conclusion is sexist. "Why do people think a man is behind it? It says more about those people."

Critics point to Cousins' tweeting as emblematic of the pro-Corbyn internet's tendency to swarm, pile on, troll, and blindly defend the Labour leader. There have also been clashes with mainstream journalists who've questioned her tweets.
Last month, Times columnist Hugo Rifkind replied to a Cousins tweet featuring a screenshot of a statement from a Jewish group called "Orthodox Jews of the UK", defending Jeremy Corbyn over anti-Semitism. Rifkind wrote: "You have literally no idea what you are doing or talking about, do you?" Cousins would later clarify her original tweet, but the exchange did raise questions about where she and other pro-Corbyn accounts were getting their source material.
Asked where she got the statement from, Cousins repeatedly dodged a straight answer. "I'm not going to tell you," she said. "I'm not going to tell you all my secrets. You don't need to know, do you?"
"I do get advice from them," she said. "But that's the end of that."
She eventually explained that there are several private Twitter DM groups where discussion goes on "all day", with new pro-Corbyn lines posted alongside anti-Tory memes — which are often taken and repurposed from Facebook groups.
Asked whether Labour officials were in the groups speaking to the pro-Corbyn accounts, she said "Maybe", smiling.
And what about Labour MPs?
"Maybe."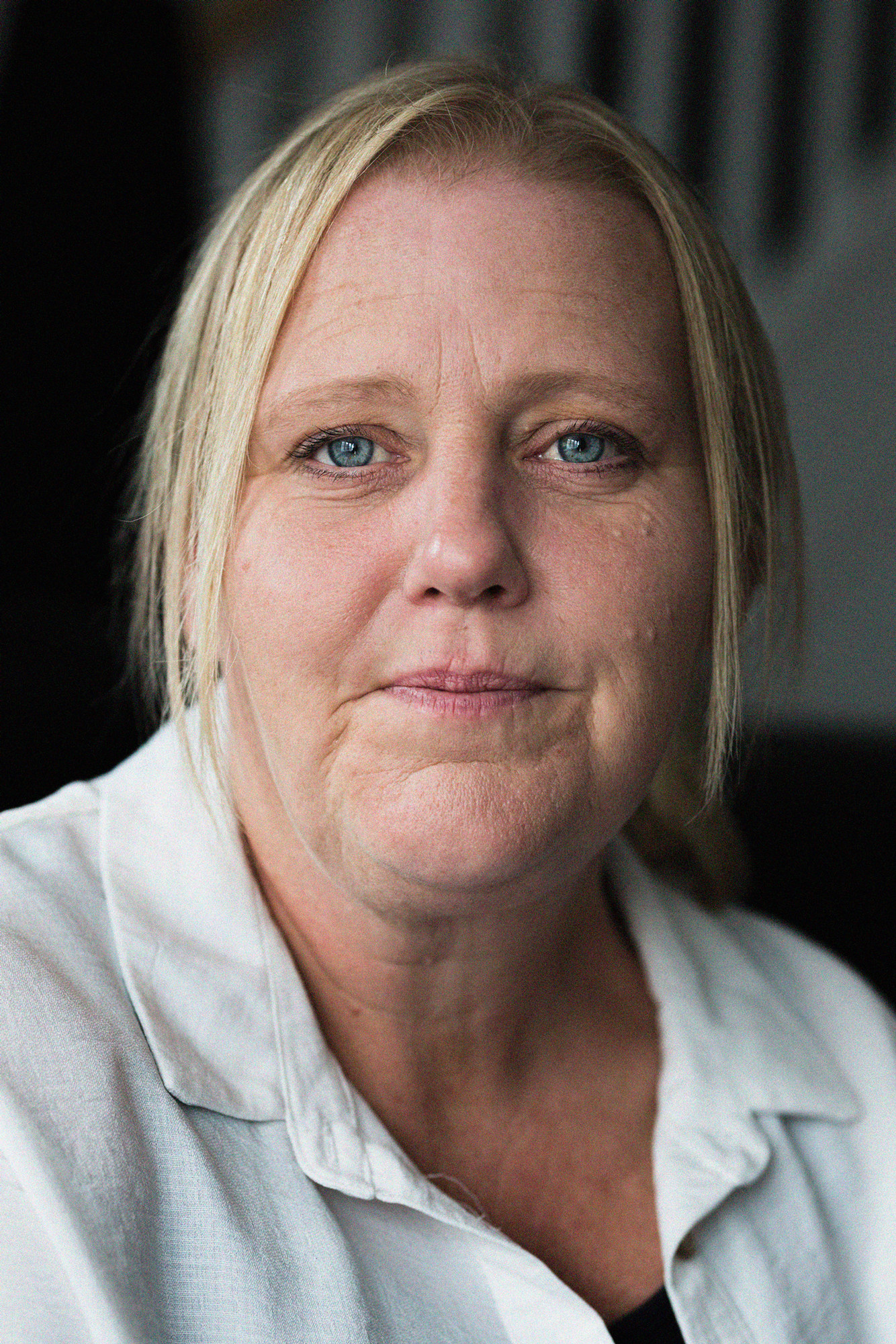 Cousins' online life has also caught interest from those outside of Twitter. After the 2017 election, her twitter reach became a significant force in political discussion: In May 2017 she was tweeting on average 40 times a day. The tweets got huge engagement, being seen more than 31 million times, and she gained 33,000 new followers over the month. By the end of June, she had added another 9,000 followers, tweeting 56 times a day. Her impressions doubled to 62 million. As her reach grew after the 2017 election, right-wing tabloids began to take notice.
The Daily Mail started reporting a profile of the Cousins, focusing on their benefit status. According to a Mail source, the newspaper wanted to zero in on the fact @Rachael_Swindon asks for donations from her followers, while claiming money from the state. Singer Lily Allen, longtime target of the British tabloids and a dedicated follower of Rachael's political tweets, tweeted at the Daily Mail: "Why you so scared of @Rachael_Swindon and her 'hard hitting memes'?"
The Mail didn't ultimately run a story, but then it was the Sun's turn. Likewise, the Sun didn't end up publishing anything, but after a tetchy doorstep interaction documented by @Rachael_Swindon, she decided to get some help. She received detailed advice from a legal officer at the Unite union, including a letter to send to the Sun's editor, Tony Gallagher.
She copied and pasted the advice into an email to Gallagher, accusing his paper of a "gross invasion of privacy", and asked: "Can I please have your assurance that you do not intend to print any materials given to you by your 'journalist' following yesterday's covert operations and can I please have your assurance such behaviour will not be authorised by your Newspaper going forward?"
Cousins remains a registered member of Unite — the UK's largest union, headed up by one of Corbyn's closest political allies, Len McCluskey — and said she'd contacted the union for advice on what she could to do to stop the Sun publishing an article.
A spokesperson for Unite confirmed her version of events. They said she was within her rights to get the free legal advice, despite the incident not happening at work, and that it didn't involve top union officials like McCluskey.
"All members of Unite get free legal advice," the spokesperson said. "Len was not involved."

Up until last year, the Cousins family had spent several years living in temporary accommodation in Swindon. "We were homeless and Jon fell really sick. It was really, really hard," Cousins said. "The kids, they lost everything," her husband added. "We had to sell things like iPads just to afford living."
Against the backdrop of @Rachael_Swindon's tweeting taking off, and with people attacking them online, the couple claim trolls began making "malicious" complaints against them.
In August last year, Swindon council served them with a disturbance notice, which detailed unsubstantiated allegations that on three separate occasions the couple had lit large bonfires in their back garden. Some neighbours had apparently complained about "very smoky" and "acrid" fires on the Cousins property, later telling a tabloid reporter they guessed the couple were burning rubbish for commercial profit. Cousins said the claims are "nonsense".
"I was living in homeless accommodation with my children and disabled husband," she said. "We didn't burn anything and anybody who said we did are just being malicious. That's why we moved."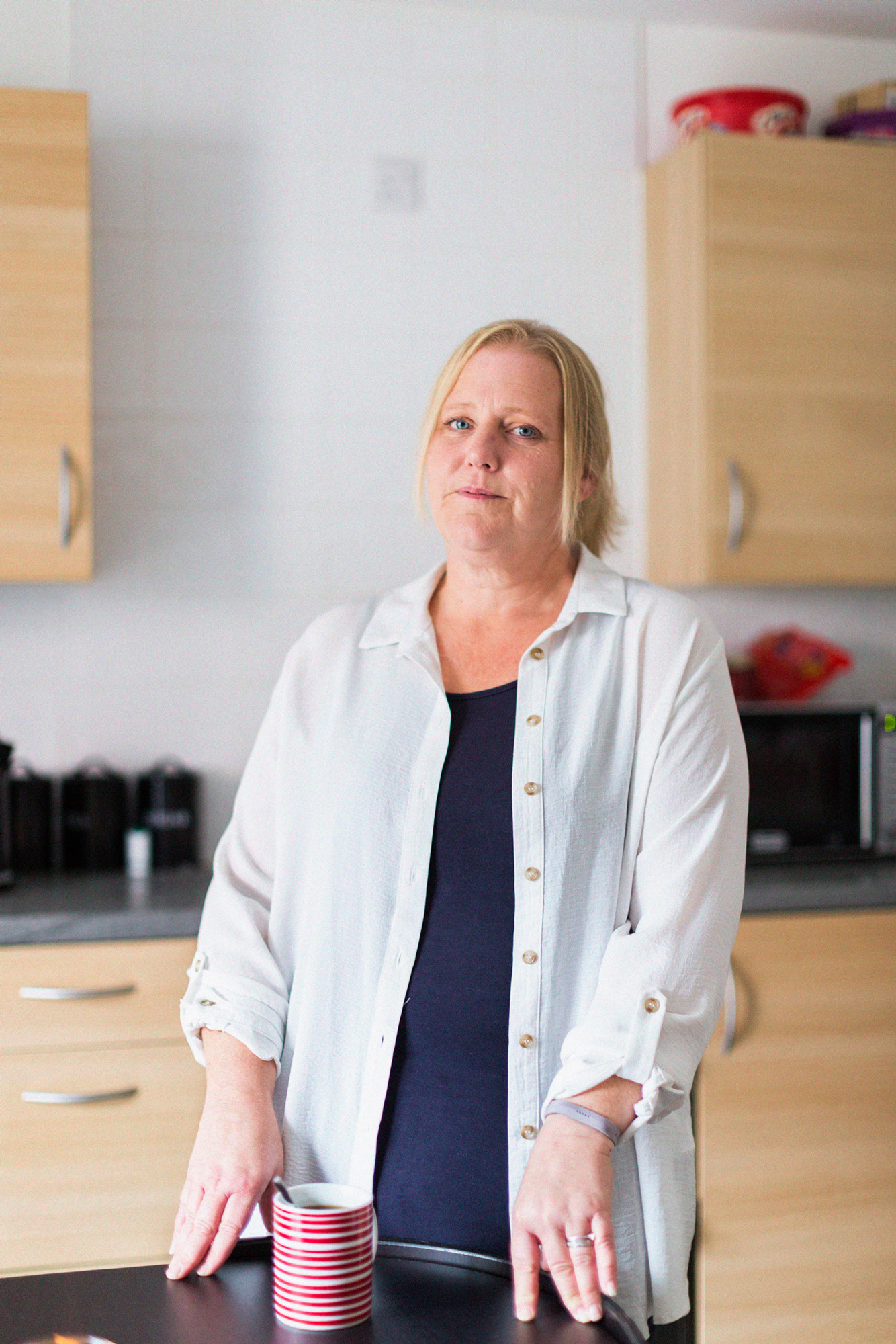 Two months later, the Department for Work and Pensions sent a recovery notice for overpaid benefits, demanding they repay £1,500. The DWP letter addressed to Jon Cousins claimed his wife had been working undeclared.
"You didn't tell the office that paid your benefit straight-away that your wife was working and had received earnings," the DWP letter read.
Again, she denied the claim, calling the accusations "malicious".
"Someone told the DWP I was running a business and I was getting money," she said. "A lady from the DWP rung me up and said it's all malicious.
"There was no business. I'm not running a business."
But questions lingered online. If she hadn't been working and receiving an income, why had she sent a series of tweets in 2016 claiming she was a small business owner? As in the past, people began rifling through @Rachael_Swindon's mentions, unearthing old tweets.
"I'm a mother, run my own business & care for a disabled husband. This government & their apologists disgust me," one tweet from @Rachael_Swindon said. Another read: "I employ others sweetie, and care for a disabled husband, 2 children. Your achievements?"
When the tweets were put to her, against the questions about the DWP letter, Cousins sighed deeply and gave a frustrated reply. "We had a business, a cleaning company, eight or nine years ago," she said. "Since Jon got sick I haven't been doing anything.
"I go over these same old things with people daily."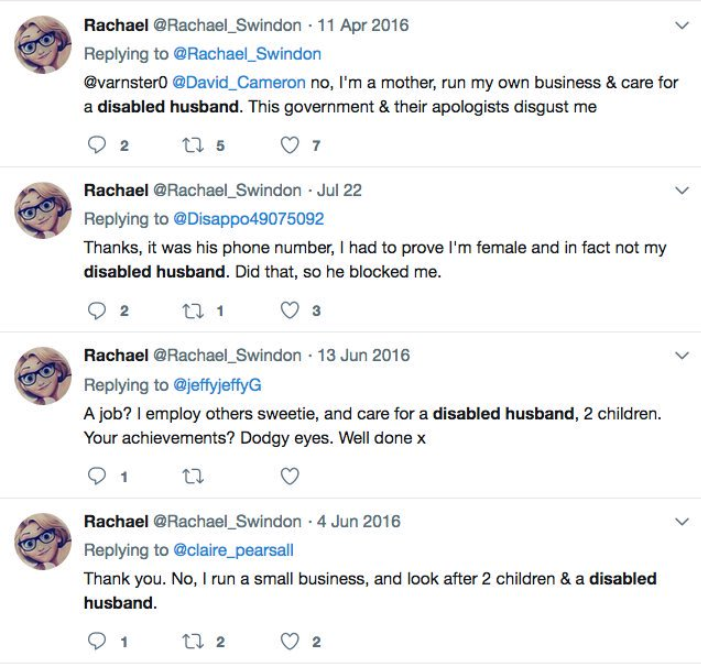 For what it's worth, a LinkedIn page exists for a cleaning company called "Rachals rags" listed under the name Rachael Cousins from Swindon.
Around the same time, she was also engaged in a three-year court battle over apparent unpaid TV licence fees of £530, according to the Swindon Advertiser. She reportedly won the case, with a magistrate saying the court would cancel the outstanding debt.
These money woes loom large because the fact that Cousins asks for donations from her supporters and followers draws the harshest criticism from her detractors. On her personal blog, Cousins has a donation button, directing people to give money via PayPal. About once a week she posts the link on Twitter, asking followers for donations with a message that she needs help caring for her family.
"That really does upset people," Cousins said. "I don't know how it all started. We had our money stopped."
"I don't like it," her husband added. "I can understand why people get a bit pissed off with it all, really."
Both said the money was "not enough to get by" or for them to get off family benefits, but refused to go into how much they had received.
Throughout the reporting of this story, many of the tweets about the donations were deleted. Cousins said that she progressively removes them from her timeline because they attract abuse from trolls.
"I delete them because I get so much abuse," Cousins said. "I leave them up and out there for an hour or so, then I take them off so people won't keep badgering me."

Among Cousins' biggest supporters in conventional Labour activist circles is the Guardian columnist and campaigner Owen Jones, who first met her during a local Swindon party meeting.
"I have no idea why everyone thinks she isn't real," Jones said. "I've met her twice — she was lovely and gave me some treats for my cat."
When asked about her influence, Jones referred to her as one of Corbyn's "outriders" on social media — a term that's caught on in recent years to describe the group of media spokespeople who sit outside the official Corbyn tent but still coordinate public messaging for the Labour leader.
"[She's] become one of many successful social media outriders partly because there isn't just a lack of sympathetic voices in the media, but it's so overwhelmingly hostile to the entire Corbyn project that there's an obvious vacuum."

As a reward for all those efforts as one of Corbyn's "social media outriders", Rachael Cousins has gathered attention and recognition from the MP and his top team.
"She's got two cards from Corbyn," her husband pointed out. After some digging around in a cupboard underneath the stairs, Jon emerged with a personalised thank-you card addressed to her at Christmas last year, written in Corbyn's barely legible handwriting.
Jon read the message aloud: "Dear Rachael, Thanks so much for all your help during this incredible year, Jeremy Corbyn."
"I'm just normal," she replied. "Boring and normal."
To many watchers of British political Twitter, the close ties between Corbyn's Labour and @Rachael_Swindon will come as a surprise. One of the most aggressive tweeters at Corbyn opponents has quietly been brought into the fold. Cousins said it won't change how she tweets.
"I don't like confrontation and I don't like arguing face to face," she said. "I'm not a troll, but if they're going to start on me, I'm going to start on them. I tell them what I think of them, give them a minute to read, then I just block them."
Last month, the couple went to London to visit the Houses of Parliament. They said they were given a "surreal" private tour of the building by a personal aide in Corbyn's office.
After the tour of Westminster, they also met with Corbyn's shadow chancellor, John McDonnell. There's a picture of Cousins and McDonnell together.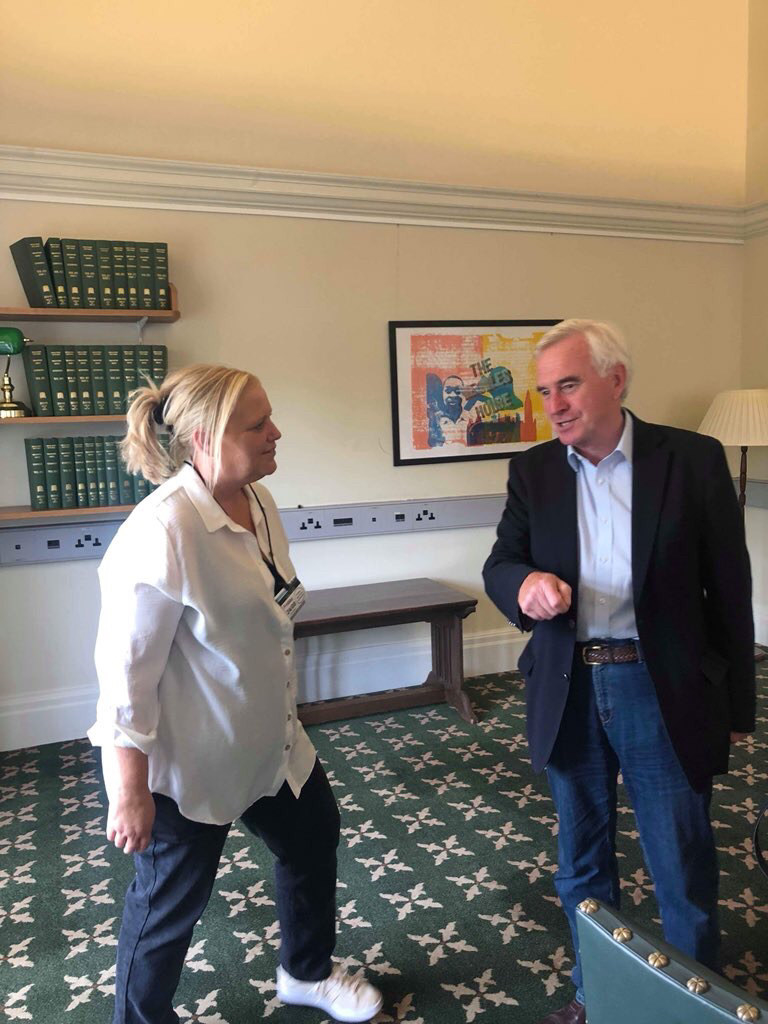 "[He] said, 'You're Rachael Swindon!'" Jon said.

"I walked into the office — they all got the staff together and they're all clapping me," she remembered. "I was like, oh my god! I wanted the ground to swallow me up."
When she took her family to Corbyn's Labour Live festival in June, by her own account, she was made to feel like a rock star.
"It was actually embarrassing," she said, blushing. "I get really embarrassed and I don't like it. We were in the VIP area and everything."
The red carpet had been rolled out when Corbyn's office was alerted to her presence at Labour's answer to Glastonbury in north London. Cousins said the two of them were given VIP access by an aide to Corbyn's influential chief of staff Karie Murphy.
At one point, outside the literary tent of the festival, the couple had run into the national chair of the Labour party, Ian Lavery. According to their telling, Lavery recognised Rachael immediately.
"He found out Rachael was @Rachael_Swindon, grabbed her in a big bear hug, and said in that Geordie accent of his, 'I always thought you were a bloke!'"