Malcolm Roberts has again refused to publicly release evidence he has renounced his British citizenship, after BuzzFeed News sent his office online ancestry extracts suggesting the senator once travelled on a UK passport.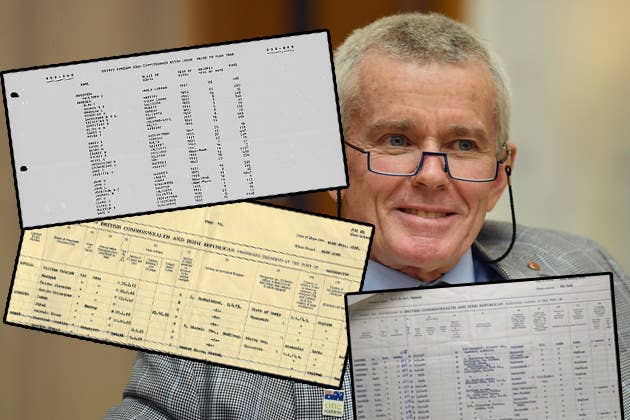 The citizenship scandal which has rocked Australian politics claimed a third victim on Tuesday, with resources minister Matt Canavan resigning from Cabinet after claiming his mother signed him up as an Italian citizen in 2006 without his consent.
Canavan's announcement followed Greens senators Larissa Waters and Scott Ludlam's resignations from politics in recent weeks after the pair fell foul of Section 44 of the Constitution, which makes dual citizens ineligible to run for parliament.
There has also been speculation around the possible dual citizenship status of Roberts, the One Nation senator who was born in India to a Welsh father and reportedly became a British national.
In the last 24 hours, BuzzFeed News sent extracts from online databases to the senator, which appear to show Roberts not only listed as a British national, but that he once travelled with his family on a UK passport.
The first extract comes from ancestry.com, which collects data from the UK National Archives, showing an outgoing passenger log from July 20, 1956.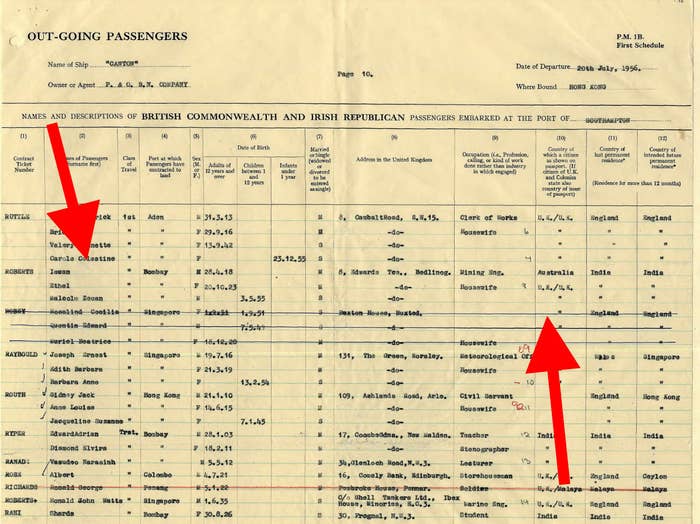 It shows mining engineer Ieuan Roberts made a voyage aboard the RMS Canton from Southampton with wife Ethel and one-year-old son Malcolm Ieuan Roberts.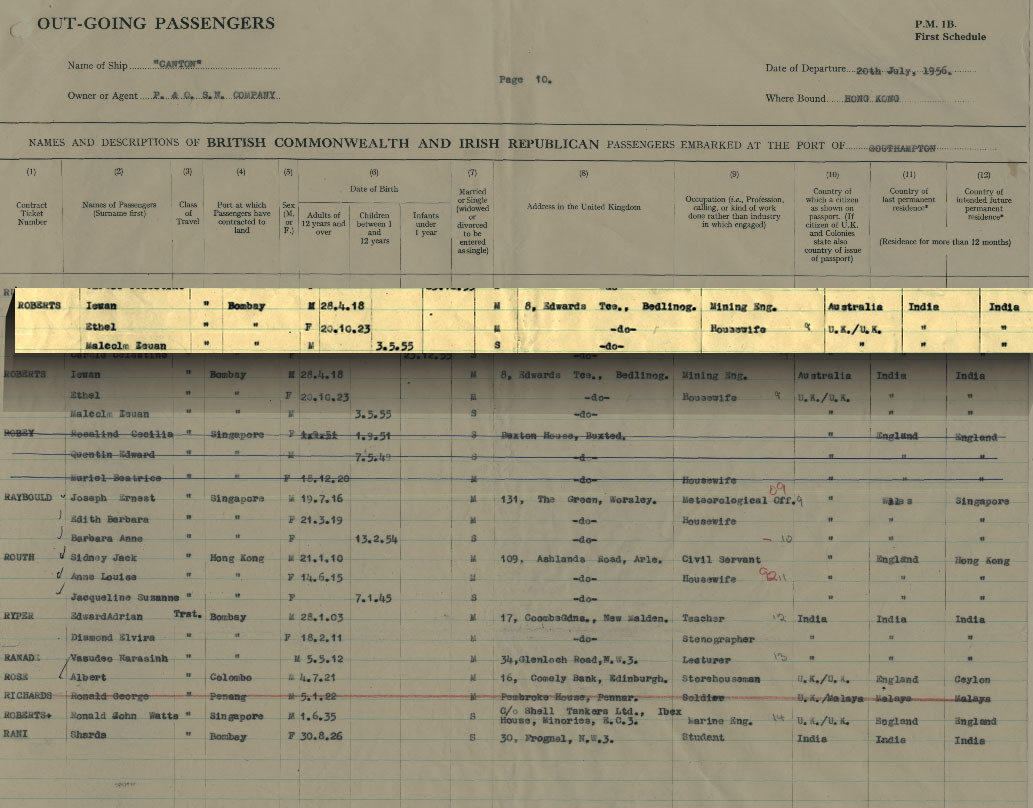 According to the document, Ieaun travelled on an Australian passport, while Ethel and Malcolm were listed with UK passports.
The second document that shows Roberts travelled on a UK passport is from April 1956 and shows Roberts and his parents travelled on the same ship months earlier.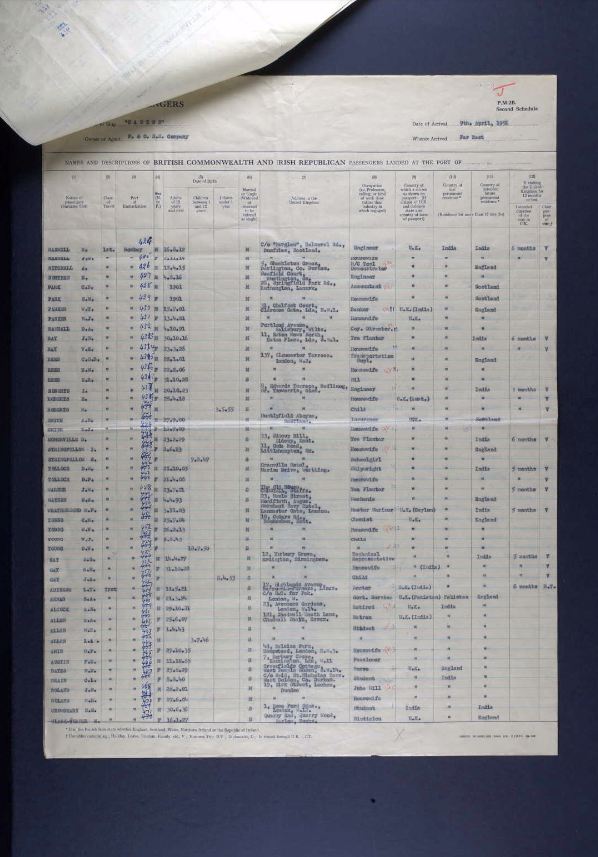 Unlike the previous log, all three members of the Roberts family are listed as travelling as UK citizens.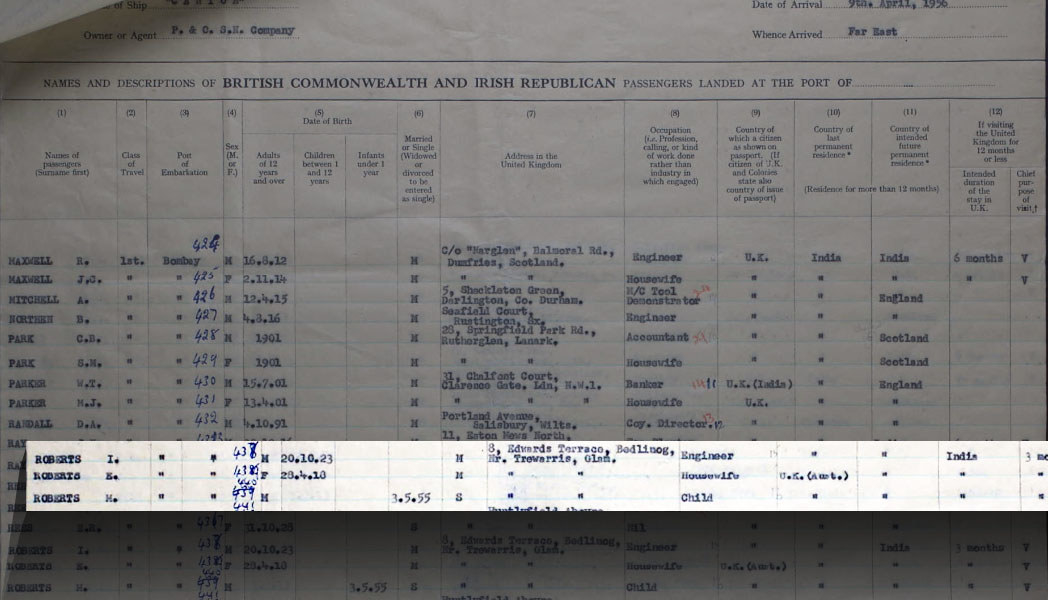 The third document shows a list of British nationals, according to the UK High Commission Birth Indices (up to 1981) found on another online ancestry database called findmypast.com.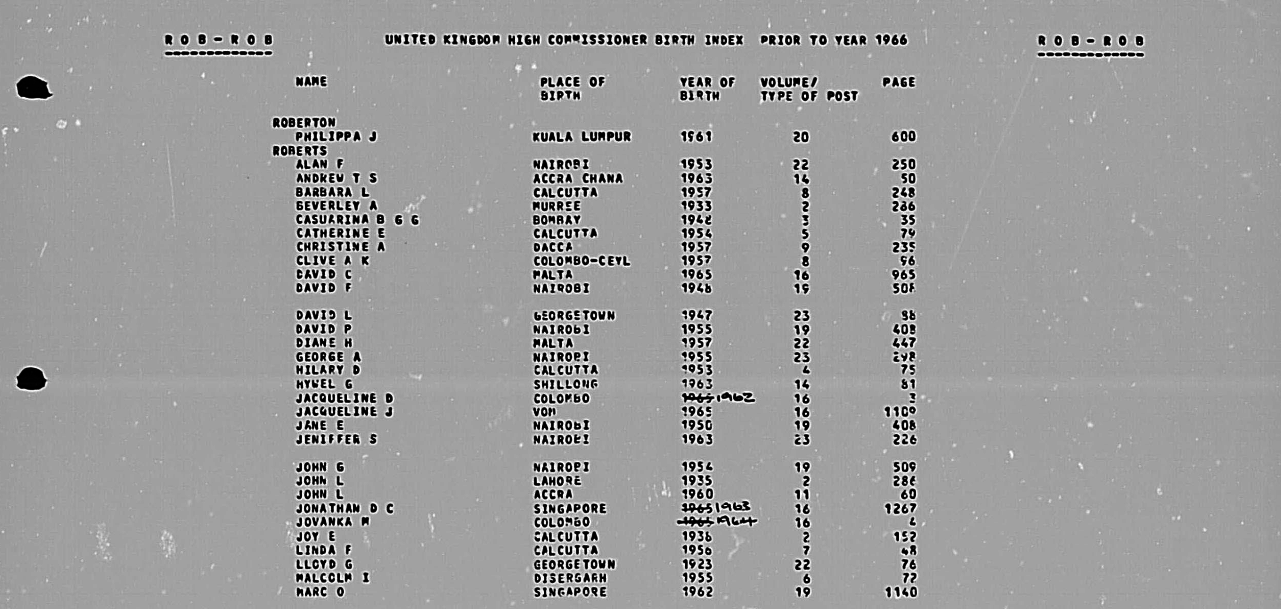 Under people named "Roberts", "Malcolm I" is listed on the document, including the senator's Indian birthplace (spelt incorrectly) and year.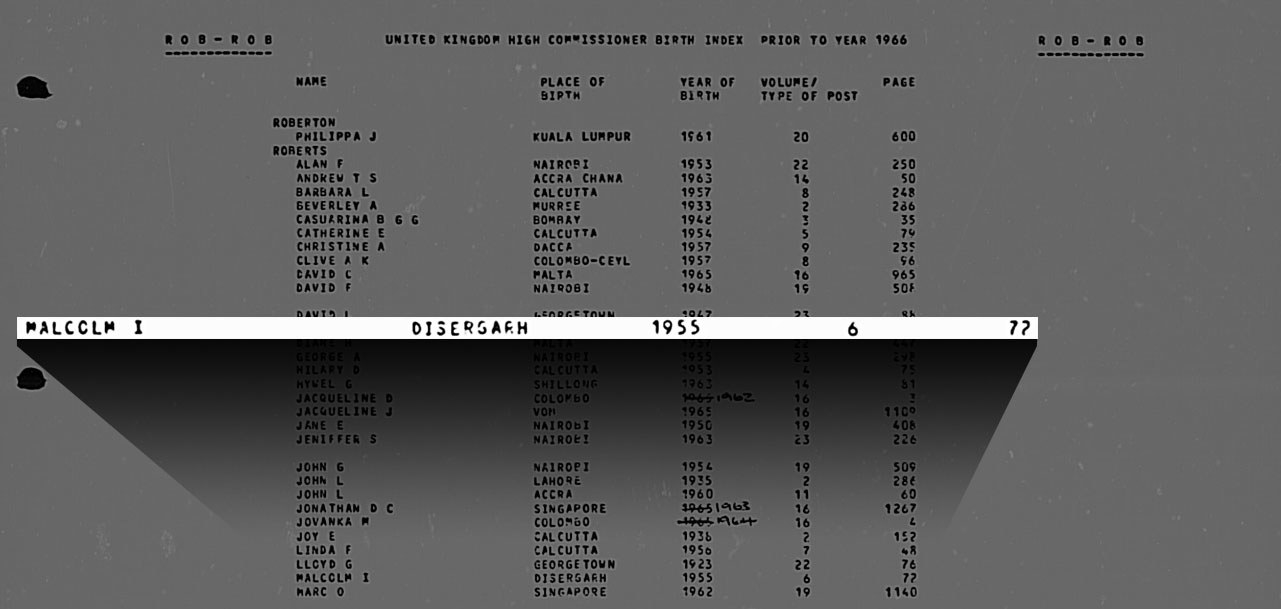 In response to initial questions about his citizenship status last week, Roberts posted a statement on Twitter maintaining he was "not an Indian citizen".
But when BuzzFeed News asked the senator's office about the online ancestry extracts on Tuesday and possible British citizenship, Roberts posted a signed statutory declaration to Facebook.
"... prior to agreeing to nominate for election to parliament, I investigated if I was eligible to be an Australian senator under section 44 of the Commonwealth constitution," reads the statutory declaration, carrying last Friday's date.
"As part of my investigation I analysed if I was a British (United Kingdom) citizen by decent (sic) from my father, who was born in Wales, The United Kingdom, or if I was an Indian citizen.

"I can confirm I am not a citizen of The United Kingdom, nor am I citizen of India."
Roberts also posted letters he wrote to Senate president Stephen Parry and speaker of the house Tony Smith, calling for an inquiry into the citizenship eligibility of federal MPs.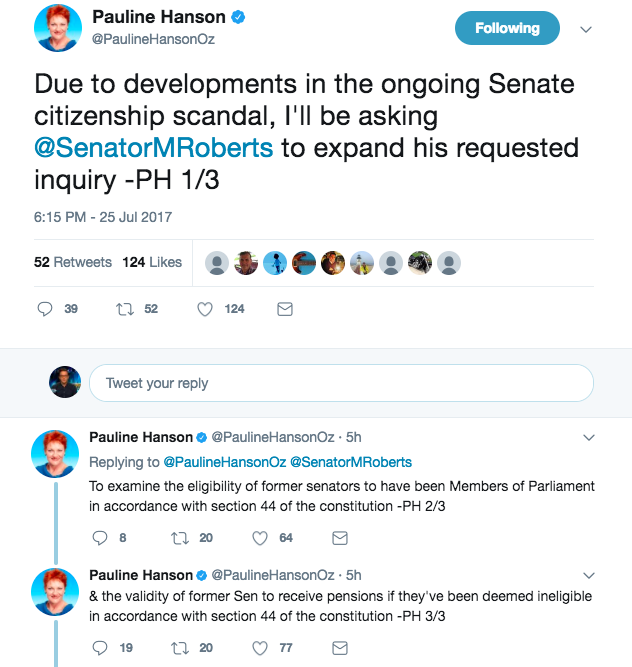 In the recent mess around the dual citizenship issue, several overseas-born MPs, including former prime minister Tony Abbott, have publicly released documentation proving they've renounced any other citizenship.
A spokesperson for Roberts said that the senator would not be releasing documentary evidence of Roberts' renunciation to the public, despite insisting such evidence exists and is currently in the senator's possession.