Comedians Are Totally Not Laughing About Sending Babies To Nauru
"Trust us, Prime Minister Turnbull and Minister Dutton – there's nothing funny about this shemozzle."
A hundred of the country's most famous comedians have come together to pen a scathing letter calling on the prime minister to let 37 asylum seeker babies stay in Australia.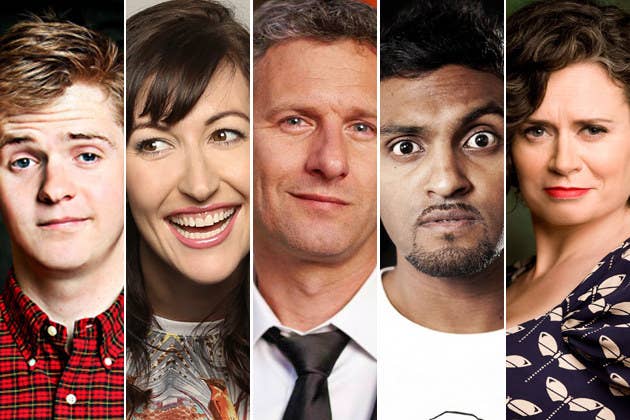 BuzzFeed News has been sent the letter from the self-professed "professional dickheads", after the Australian government said it would start sending back child asylum seekers to Nauru.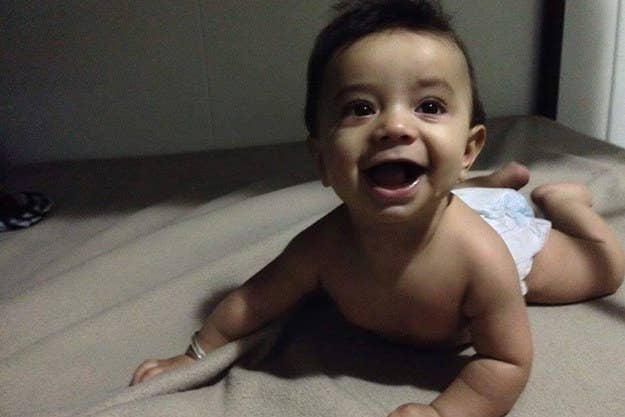 Dear Rich White Men Who Are In Charge Of Things,We the undersigned are professional dickheads. Between us, we have decades of experience in getting away with making people laugh and acting like it's a respectable living. We say swears and we talk about genitals and farts and Facebook and first world problems and we wear silly costumes and shout our opinions at drunken hecklers in pubs and bars and tents across this great nation. We ain't no high-falutin' city lawyers. We don't know heaps about the constitution or the intricate details of the Migration Act or international conventions on human rights. Indeed, many of us often fail to use the English words good and stuff. But we know when something isn't funny. At one time or another we've all delivered a line that we think is SOLID GOLD, only to be met with deafening silence. This is known as "bombing" or "comic death". It is the worst possible experience for a comedian. Bombing elicits a sudden and powerful sensation of overwhelming dread and shame. It immediately compels you to reconsider all of your life choices and makes you want to go home and curl up into a little ball and nuzzle a bottle of wine and cry. To us, the idea of deporting vulnerable people seeking asylum to Nauru to face the very things they sought protection from is a really, really bad joke. Like, no good. At all. We understand that the recent decision by the High Court technically makes this sort of thing legal, but that doesn't mean it's worth pursuing. Other things that are legal include smoking and wearing Crocs. Come on, bros: we're talking about 37 babies here. You politicians are supposed to kiss babies, not deport them. As people who wear our hearts on our sleeve and who are often cynical about most things, we're appealing to your decency and your humanity and asking you to let these people remain in Australia. Here in the community they can receive the support they need, begin to rebuild their lives and hey, maybe even come on down to a comedy show to laugh their cares away. Yes, it is a super sticky area of public policy. But even we professional dickheads can see this isn't the way to go about it. Trust us, Prime Minister Turnbull and Minister Dutton – there's nothing funny about this shemozzle. Please get to work on some new material ASAP. We say: #LetThemStay.
And here are the 100 Aussie comedians who've signed it...
Adam Hills, Adam Richard, Adrienne Truscott, Alice Fraser, Andy Matthews, Anne Edmonds, Asher Treleaven, Alan Brough, Bart Freebairn, Becky Lucas, Ben Jenkins, Ben Lomas, Cam Knight, Carlo Ritchie, Celia Pacquola, Claire Hooper, Chris Taylor, Corey White, Craig Quartermaine, Damian Callinan, Damien Power, Daniel Connell, Daniel Townes, Danny McGinlay, Dave Callan, Dave Thornton, David Quirk, Demi Lardner, Denis Carnahan, Denise Scott, Dilruk Jayasinha, Em Rusciano, Felicity Ward, Fiona O'Loughlin, Frenchy, Geraldine Hickey, Geraldine Quinn, Gypsy Wood, Hannah Gadsby, Ivan Aristeguieta, Jennifer Wong, Jon Bennett, Josh Earl, Judith Lucy, Justin Hamilton, Khaled Khalafalla, Lana Schwarz, Laura Davis, Lawrence Mooney, Lehmo, Luke Heggie, Luke McGregor, Madeleine Culp, Marty Fields, Melinda Buttle, Meshel Laurie, Michael Connell, Michael Hing, Michael Williams, Nath Valvo, Nazeem Hussain, Nellie White, Nelly Thomas, Nick Capper, Nick Cody, Oliver Clark, Penny Greenhalgh, Rob Hunter, Rod Quantock OAM, Rhys Nicholson, Ryan Coffey, Sam Simmons, Sean Woodland, Scott Brennan, Sami Shah, Scott Dooley, Simon Kennedy, Steen Raskopoulos, Smart Casual (Nick & Ben Mattick), Steve Vizard, Suren Jayemanne, Susie Youssef, Sammy J & Randy, Terri Psiakis, Tien Tran, Tim "Rosso" Ross, Toby Halligan, Tom Ballard, Tommy Dassalo, Tommy Dean, Tommy Little, Tony Martin, Tripod (Scott Edgar, Steven Gates & Simon Hall), Umit Bali, Wes Snelling, Xavier Michelides.
One of the organisers of the letter, Tom Ballard told BuzzFeed News ​*it is*​ about "slightly easing the terrifying white guilt that wracks my bones on a daily basis".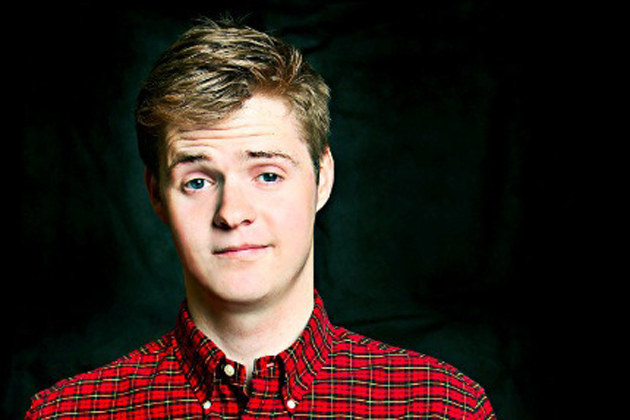 "I guess the idea of our government endangering a bunch of innocent, vulnerable people (including BABIES) by sending them off to prison islands for no good reason whatsoever is, quite frankly, fucked up," he said.
And Ballard had a final message for the prime minister.
"Hey Mal! You seem like a smart guy. Please do us all a solid and stop acting like our only choice when it comes to dealing with refugees is between violent cruelty and some kind of "open borders" apocalypse."
"Forget about us stupid comedians - just listen to the doctors, legal experts and (most importantly) the people seeking asylum themselves. They'll all tell you these policies stink."
"If we're all supposed to be agile and innovative, can't we do better than this?"