Google has launched an internal investigation after official documents mistakenly revealed that it donated thousands of dollars to the Australian Labor Party.
The Australian Electoral Commission dumped the annual reports of party donor data on its website ​on Monday morning. Journalists quickly discovered that Google Australia Ltd had reported it had donated $60,000 to the Labor party.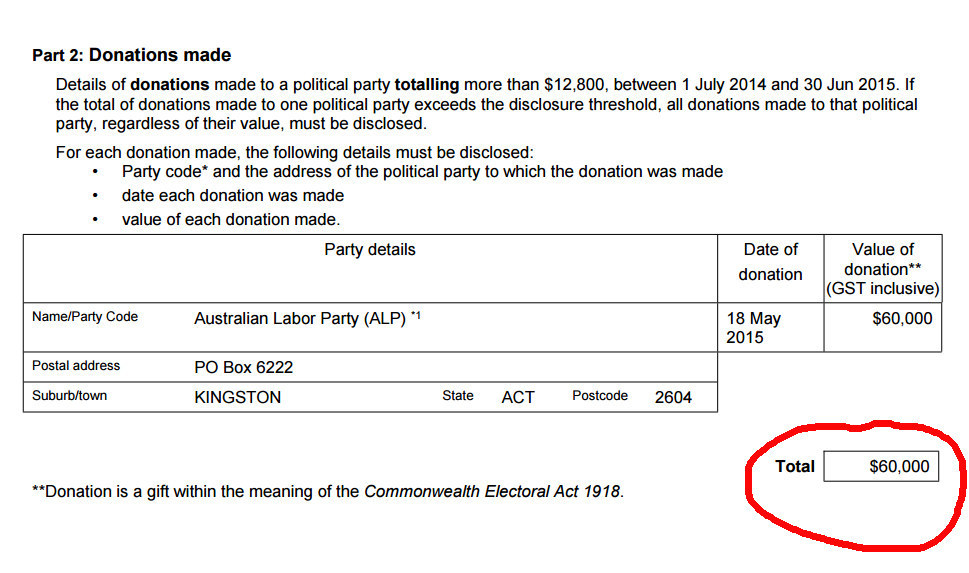 The return surprised Google, which quickly distanced itself from the ALP. It told BuzzFeed News in a tweet, the donation was to the Chifley Research Centre - a think tank with links to the Labor party.
And a tiny footnote at the bottom of the Google return did confirm the donation was for the Chifley centre, not for the ALP.
The head of the Chifley Research Centre, Michael Cooney confirmed to BuzzFeed News the money was donated for "social and political research" about "digital inclusion". The Chifley centre's own AEC return shows the Google donation.

In a bid to appear apolitical, Google had also donated a similar amount to the Menzies Research Centre, which is a think tank linked to the Liberal party.

Google is yet to explain how it ended up lodging a party donation form.
A source at the company said it may have not known the Chifley centre was a registered "associated entity" of the Labor party, and not the party itself, raising questions about the links between the two.
But Google's apparent error comes as questions are being raised about its increasing influence in politics and the transparency of its tax affairs.