UPDATE 1500 AEST: Victorian police have dramatically cancelled its street operation with the Australian Border Force, which intended to target anti-social behaviour and ask people for their valid visas.
The police released the statement less than five hours after the joint-operation with Australian Border Force was announced
"We understand there has been a high level of community interest and concern which has been taken into consideration when making this decision," its statement read.
The Victorian police minister Wade Noonan was also forced to make a statement, revealing that the state government knew about the controversial operation, but perhaps it did not know about the visa checks.
"We were advised it would target anti-social behaviour and commuters to ensure people got home safely... Operation Fortitude was intended to be a standard police operation."
But he directed his anger at the Border Force's original press release.
"We fully support the decision by Victoria Police to cancel the operation after the unfortunate and inappropriate characterisation by the Australian Border Force today."
Five hours earlier, the Australian Border Force announced it would deploy immigration officers onto the streets of Melbourne to crackdown on visa fraud this weekend.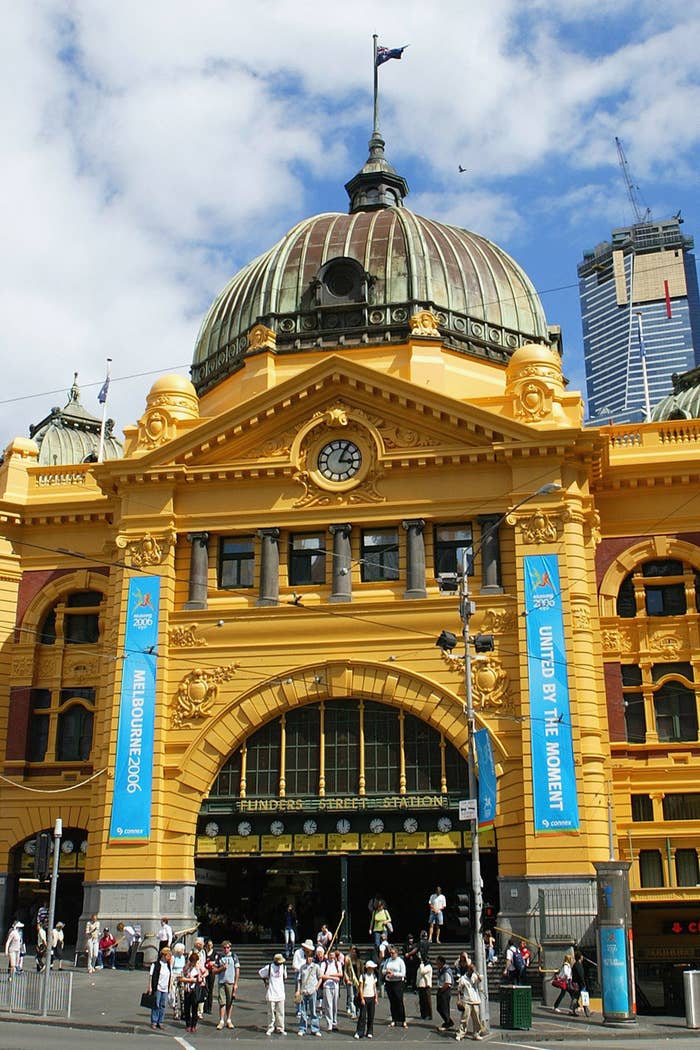 "ABF officers will be positioned at various locations around the CBD speaking with any individual we cross paths with," said Border Force's Don Smith.
"You need to be aware of the conditions of your visa; if you commit visa fraud you should know it's only a matter of time before you're caught out."
In the statement, ABF said it would be working with the Victorian Police and public transport officers to target "everything from anti-social behavior to outstanding warrants."
BuzzFeed News spoke to an ABF spokesperson who said the weekend operation would work as a "referral" system where police officers would alert the immigration officers to check for valid visas.
But Border Force were embarrassingly forced to clarify its media release about Operation Fortitutde.
Although it had said they'd be "speaking with any individual we cross path", this did not mean random checks, apparently.
Then this happened... dozens of people showed up to Flinders St station where the ABF and Victorian police were to hold a press conference.
Several politicians called for immediate clarification of what exactly was going on.
"The government needs to immediately clarify what the Australian Border Force will actually be doing as part of this operation," said opposition immigration spokesperson Richard Marles.
Liberal Democrat David Leyonhjelm released a statement expressing serious concern.
"Either the Border Force are doing racial profiling, in which they should stop it, or they are hassling everyone, and they should stop that as well. We do not need any more uninformed goons," he said.
"This indicates that the Border Force should be radically downsized and its workers allowed to do something useful for a living."
Earlier in the day, Australian Border Force tweeted about its "diverse" workforce and asked people to "join our dynamic team".
Unsurprisingly, the whole situation outraged a lot of people.
Including Australia's host of the Bachelor.
At least some people could see the dangerously funny side of the whole situation.