A new report suggests Tony Abbott is "expected to run" again for parliament, with his influential former chief of staff Peta Credlin suggesting he take another crack at becoming prime minister.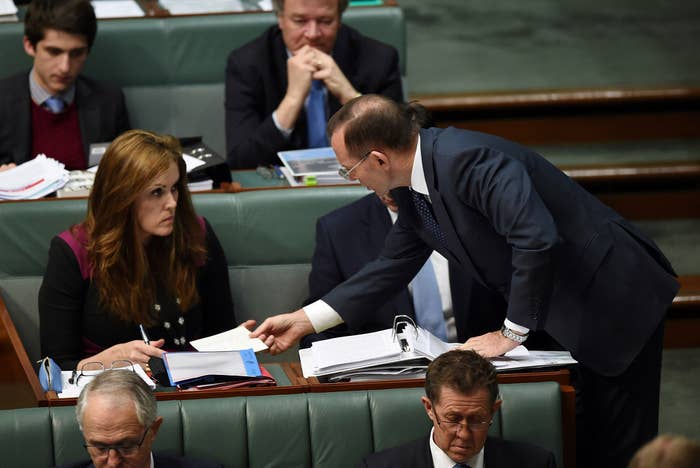 The report was splashed across the front page of News Corp's Daily Telegraph on Wednesday morning, with suggestions Abbott has already made up his mind to run again at this year's election.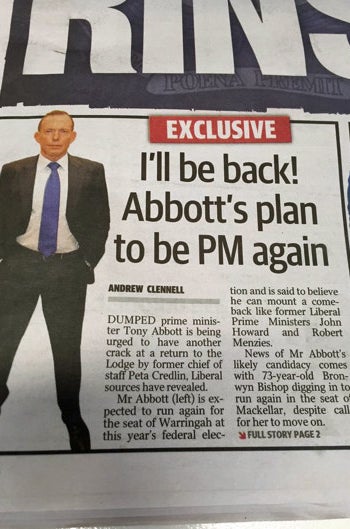 It mentions "Liberal sources" and "powerbrokers" who suggest Peta Credlin is pulling the strings for an Abbott return to the Lodge.
An Abbott spokesperson told gallery journalists that the report was "fanciful" and the former PM would stick with initial plans to make his final decision by April.
The news comes as old stalwarts of the Liberal party slowly start making their intentions clear ahead of this year's election. Disgraced former speaker Bronwyn Bishop, 73, is reportedly running again for her local seat of Mackellar.
'Father of the house' Phillip Ruddock and NSW senator Bill Heffernan are reportedly being urged from within the party to stand down and make way for "new blood".
And all the speculation takes place as prime minister Malcolm Turnbull is out of the country meeting the US president Barack Obama. Here's an Instagram of the two.